There's a Book for That: December Holidays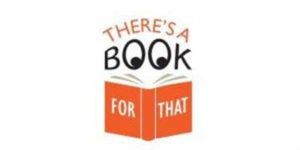 "It's the most wonderful time of the year!" or so the song says. Indeed, merriment abounds in December as we gather for holiday parties and exchange gifts with friends, family, teachers and colleagues. Christmas trees, decorations and lights are beautifying city and town squares, lobbies and homes. There's cookie baking, Latke-making and shipping galore! Menorah candles will be lit on the first night of Hanukkah, December 22nd and for eight days until December 30th. The excitement of children is infectious as stories and traditions of Christmas and Hanukkah are shared. To add to the holiday spirit, we offer the following festive titles for adults and kids: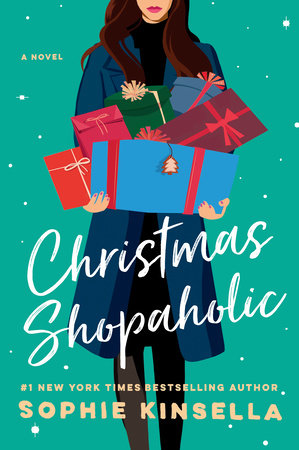 CHRISTMAS SHOPAHOLIC: A NOVEL by Sophie Kinsella
#1 New York Times bestselling author Sophie Kinsella returns with a festive new Shopaholic adventure filled with holiday cheer and unexpected gifts.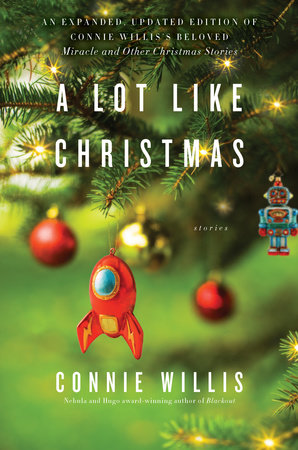 A LOT LIKE CHRISTMAS: STORIES by Connie Willis
No one could ask for a better present than a collection of Connie Willis Christmas tales. These are amazing stories, representing all the best of the Connie Willis experience: true Christmas gifts to her many fans. They are full of humor, absurdity, human foibles, tragedy, joy and hope. They both send up and embrace many of the best Christmas traditions, such as the Christmas newsletter, Secret Santas, office parties, holiday pageants, and Christmas dinners (both elaborate and spare). There are ghosts of Christmas Past, Present and Yet To Come; debates over which is the best Christmas movie (Connie argues for the original Miracle on 34th Street, hands down); Rockettes; modern-day Magi; and the triumph of generosity over greed.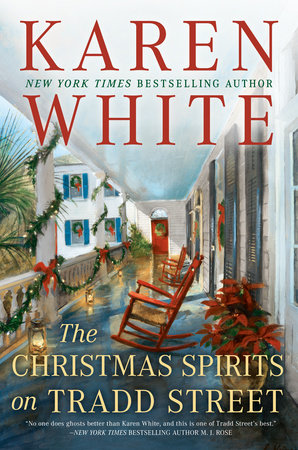 THE CHRISTMAS SPIRITS ON TRADD STREET by Karen White
Melanie Trenholm should be anticipating Christmas with nothing but joy—after all, it's the first Christmas she and her husband, Jack, will celebrate with their twin babies. But the ongoing excavation of the centuries-old cistern in the garden of her historic Tradd Street home has been a huge millstone, both financially and aesthetically. Local students are thrilled by the possibility of unearthing more Colonial-era artifacts at the cistern, but Melanie is concerned by the ghosts connected to the cistern that have suddenly invaded her life and her house—and at least one of them is definitely not filled with holiday cheer….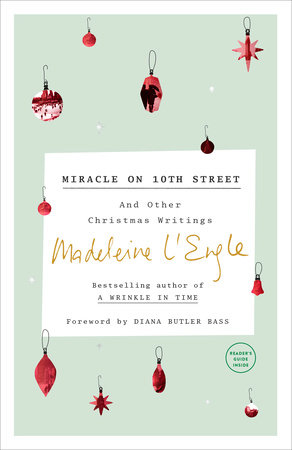 MIRACLE ON 10TH STREET: AND OTHER CHRISTMAS WRITINGS by Madeleine L'Engle
The bestselling author of A Wrinkle in Time reflects on themes such as advent, epiphany, faith, and wonder in this Christmas holiday classic.
SHERLOCK HOLMES AND THE CHRISTMAS DEMON by James Lovegrove
It is 1890, and in the days before Christmas Sherlock Holmes and Dr John Watson are visited at Baker Street by a new client. Eve Allerthorpe – eldest daughter of a grand but somewhat eccentric Yorkshire-based dynasty – is greatly distressed, as she believes she is being haunted by a demonic Christmas spirit. Holmes and Watson travel to the Allerthorpe family seat at Fellscar Keep to investigate, but soon discover that there is more to the case than at first appeared and when a member of the household is found dead, the companions realize that no one is beyond suspicion.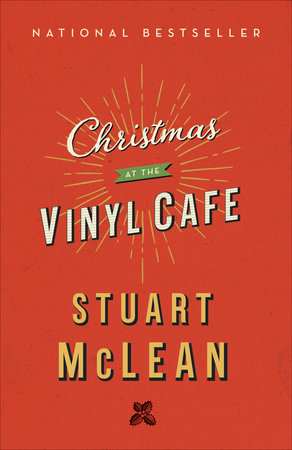 CHRISTMAS AT THE VINYL CAFE by Stuart McLean
Including five new, never before published Christmas stories and the classic "Dave Cooks the Turkey," this special collection from the Vinyl Cafe is Stuart McLean at his finest.
FOR YOUNGER READERS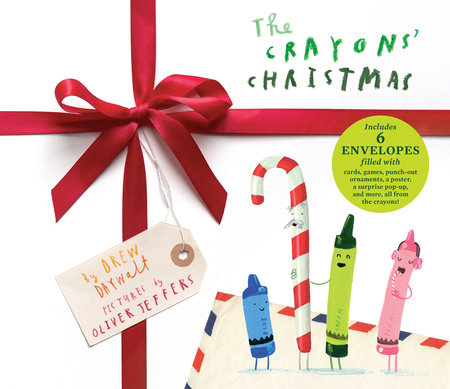 THE CRAYONS' CHRISTMAS by Drew Daywalt, Oliver Jeffers
'Tis the season for all of us to write our holiday wish lists. But everyone—even the crayons—know the best presents are the ones that you give. In this unique book, readers get to see how Duncan, the crayons, and their families celebrate the holidays. With real, folded letters from the Crayons that you can pull from their envelopes and read, games, punch-out ornaments, a poster, and a pop-up tree.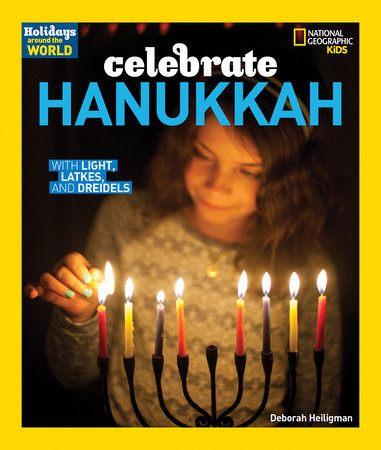 HOLIDAYS AROUND THE WORLD: CELEBRATE HANUKKAH WITH LIGHT, LATKES, AND DREIDELS by Deborah Heiligman
With dazzling images and engaging text, readers learn about the historical and cultural significance of Hanukkah and why it is celebrated around the world. From the lighting of the menorah to the special foods that are shared to the spinning of the dreidels, they'll get insights about this holiday's traditions and the Jewish faith. This book also offers fascinating facts, a recipe, and a Common Core-aligned activities.
A CHRISTMAS CAROL by Charles Dickens, Mary Kate McDevitt, Mark Peppe
Ebenezer Scrooge is a mean old man with no friends or family to love him – he's just so miserable and bitter! One freezing cold Christmas Eve, Marley's Ghost pays Scrooge a visit and an eerie night-time journey begins. The Christmas spirits are here to show Scrooge the error if his nasty ways. By visiting his past, present and future, will Scrooge learn to love Christmas and the others around him?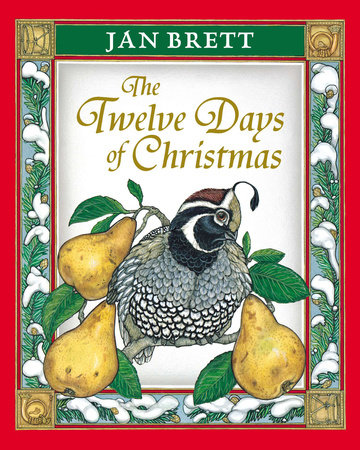 THE TWELVE DAYS OF CHRISTMAS by Jan Brett
For many centuries young and old alike have been singing about the maids a-milking, the lords a-leaping, and a partridge in a pear tree. In this book, sumptuously illustrated by Jan Brett, all the splendid images of The Twelve Days of Christmas come joyously alive. Look closely and you'll see not only the extravagant gifts given by a suitor to his lady, but a love story, a family's busy Christmas preparations, "Merry Christmas" in eleven languages, and a veritable menagerie of charming creatures.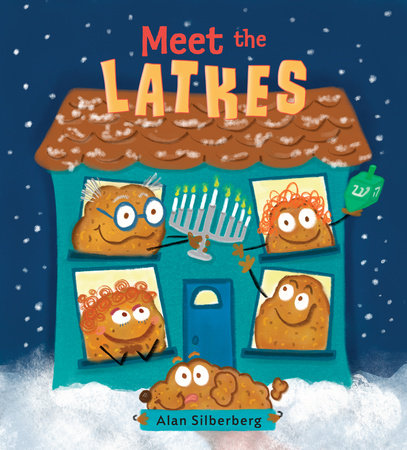 MEET THE LATKES by Alan Silberberg
Lucy Latke's family is just like yours or mine. Except that they're potato pancakes. And also, they are completely clueless. After they light the menorah and gobble the gelt, Grandpa Latke tells everyone the Hanukkah story, complete with mighty Mega Bees who use a giant dreidel to fight against the evil alien potatoes from Planet Chhh. It's up to the Latke family dog to set the record straight.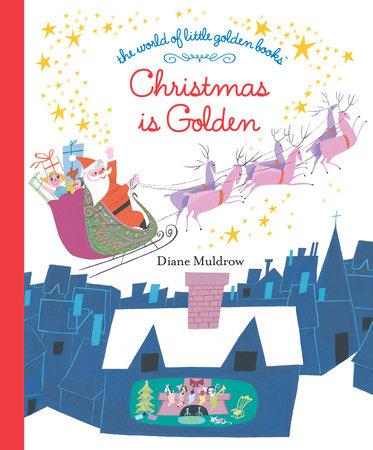 CHRISTMAS IS GOLDEN by Diane E. Muldrow
Wrap yourself in the warmth and joy of Christmas with this lyrical celebration of the holidays. With lush, classic art from your favorite yuletide Little Golden Books, this snowy winter wonderland—full of shimmering lights, warm gingerbread, and friendly carolers—will make the perfect addition to your holiday traditions.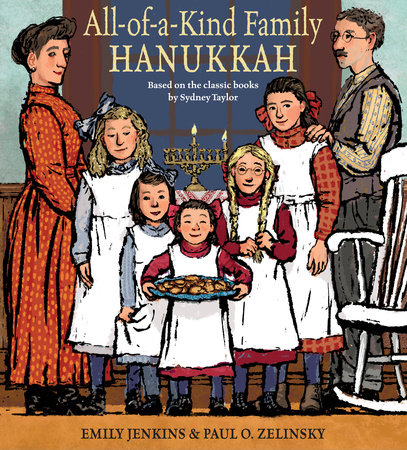 ALL-OF-A-KIND FAMILY HANUKKAH by Emily Jenkins, Paul O. Zelinsky
Acclaimed author Emily Jenkins (A Greyhound, a Groundhog) and Caldecott Award-winning artist Paul O. Zelinsky (Rapunzel) bring the beloved All-of-a-Kind Family to life in a new format. Fans, along with those just meeting the five girls ("all of a kind," as their parents say), will join them back in 1912, on the Lower East Side of NYC, and watch as preparations for Hanukkah are made.
In this time when immigrants often do not feel accepted, the All-of-a-Kind Family gives a heartwarming glimpse of a Jewish immigrant family and their customs that is as relevant—and necessary—today as when it was first written. Jenkins and Zelinsky's charming compliment to Taylor's series perfectly captures the warmth and family values that made the original titles classics.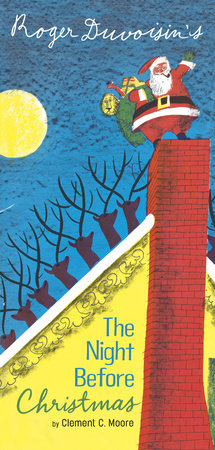 THE NIGHT BEFORE CHRISTMAS by Roger Duvoisin, Clement C. Moore
With glorious illustrations by Caldecott-winning illustrator Roger Duvoisin accompanying Clement C. Moore's classic text, this edition of The Night Before Christmas makes the perfect stocking stuffer and is just the right size to make a wonderful gift.
For more information on these and related titles visit December Holidays 2019
---
There's a Book for That! is brought to you by Penguin Random House's Sales department. Please follow our Tumblr by clicking here—and share this link with your accounts: theresabookforthat.tumblr.com. Thank you!
Did you see something on the news or read about something on your commute? Perhaps you noticed something trending on Twitter? Did you think: "There's a book for that!"? Then please, send it our way at theresabookforthat@penguinrandomhouse.com
Posted: December 18, 2019