There's a Book for That: Disability Pride Month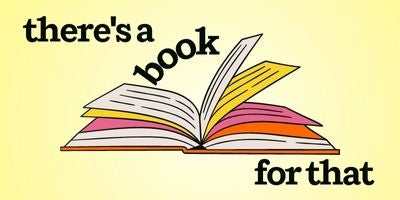 In July we celebrate Disability Pride Month to mark the anniversary of the Americans with Disabilities Act (ADA), which was the world's first comprehensive civil rights law for people with disabilities. The landmark legislation was passed on July 26, 1990.  At Penguin Random House, we publish a range of excellent titles that honor the history, achievements, and experiences of the disability community, including the following: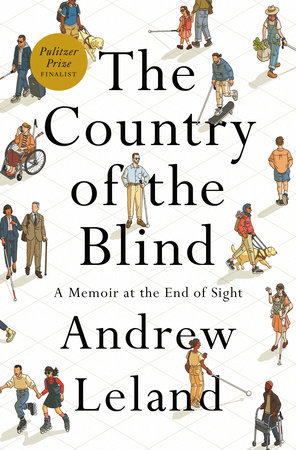 THE COUNTRY OF THE BLIND: A MEMOIR AT THE END OF SIGHT by Andrew Leland
A witty, winning, and revelatory personal narrative of the author's transition from sightedness to blindness and his quest to learn about blindness as a rich culture all its own. Thought-provoking and brimming with warmth and humor, The Country of the Blind is a deeply personal and intellectually exhilarating tour of a way of being that most of us have never paused to consider.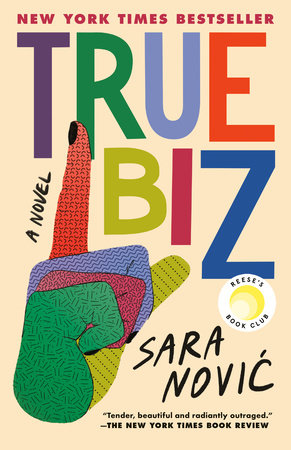 TRUE BIZ: A NOVEL by Sara Novic
A story of sign language and lip-reading, disability and civil rights, isolation and injustice, first love and loss, and, above all, great persistence, daring, and joy. This is an unforgettable journey into the Deaf community and a universal celebration of human connection.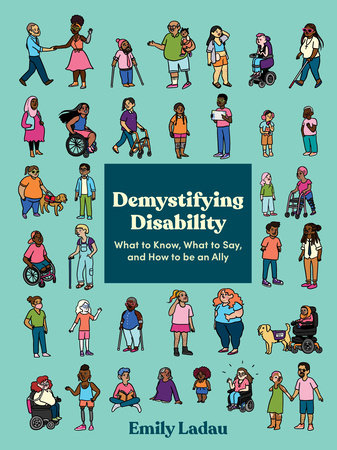 DEMYSTIFYING DISABILITY: WHAT TO KNOW, WHAT TO SAY, AND HOW TO BE AN ALLY by Emily Ladau
People with disabilities are the world's largest minority, an estimated 15 percent of the global population. But many of us—disabled and nondisabled alike—don't know how to act, what to say, or how to be an ally to the disability community. Demystifying Disability is a friendly handbook on the important disability issues you need to know about. Authored by celebrated disability rights advocate, speaker, and writer Emily Ladau, this practical, intersectional guide offers all readers a welcoming place to understand disability as part of the human experience.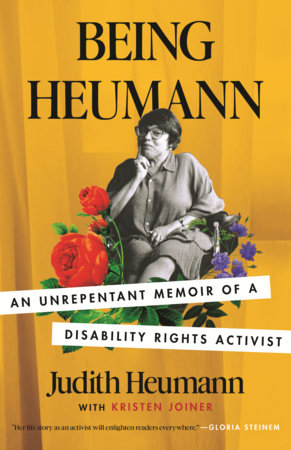 BEING HEUMANN: AN UNREPENTANT MEMOIR OF A DISABILITY RIGHTS ACTIVIST by Judith Heumann, Kristen Joiner
One of the most influential disability rights activists in US history tells her personal story of fighting for the right to receive an education, have a job, and just be human…From the streets of Brooklyn and San Francisco to inside the halls of Washington—Being Heumann recounts Judy Heumann's lifelong battle to achieve respect, acceptance, and inclusion in society.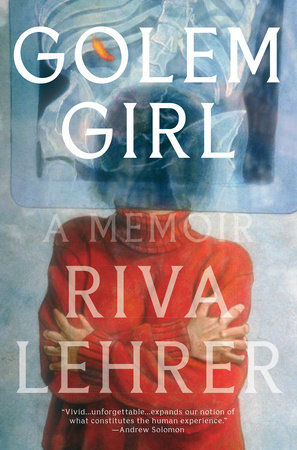 GOLEM GIRL: A MEMOIR by Riva Lehrer
WINNER OF THE BARBELLION PRIZE
The vividly told, gloriously illustrated memoir of an artist born with disabilities who searches for freedom and connection in a society afraid of strange bodies.
"Golem Girl is luminous; a profound portrait of the artist as a young—and mature—woman; an unflinching social history of disability over the last six decades; and a hymn to life, love, family, and spirit."—David Mitchell, author of Cloud Atlas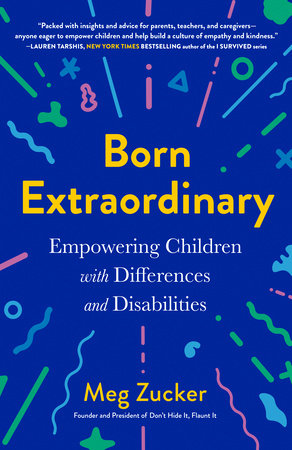 BORN EXTRAORDINARY: EMPOWERING CHILDREN WITH DIFFERENCES AND DISABILITIES by Meg Zucker
Meg Zucker was born with one finger on each hand, shortened forearms, and one toe on each misshapen foot, caused by a genetic condition called ectrodactyly. She would eventually pass this condition on to her two sons, and, along with her husband, raise them and their adopted daughter, who has her own invisible differences. Born of the family's hard-won experiences, this book offers invaluable advice on raising confident, empathetic, and resilient children who succeed, not despite but because of their differences.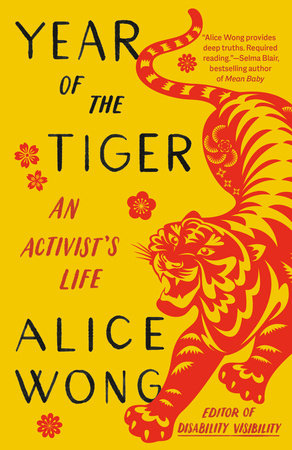 YEAR OF THE TIGER: AN ACTIVIST'S LIFE by Alice Wong
This groundbreaking memoir offers a glimpse into an activist's journey to finding and cultivating community and the continued fight for disability justice, from the founder and director of the Disability Visibility Project. Drawing on a collection of original essays, previously published work, conversations, graphics, photos, commissioned art by disabled and Asian American artists, and more, Alice uses her unique talent to share an impressionistic scrapbook of her life as an Asian American disabled activist, community organizer, media maker, and dreamer.
DISABILITY PRIDE: DISPATCHES FROM A POST-ADA WORLD by Ben Mattlin
A revealing portrait of the diverse disability community as it is today, and how disability attitudes, activism, and representation have evolved since the passage of the Americans with Disabilities Act (ADA). Beautifully written, without anger or pity, Disability Pride is a revealing account of an often misunderstood movement and identity, an inclusive reexamination of society's treatment of those it deems different.
FOR YOUNGER READERS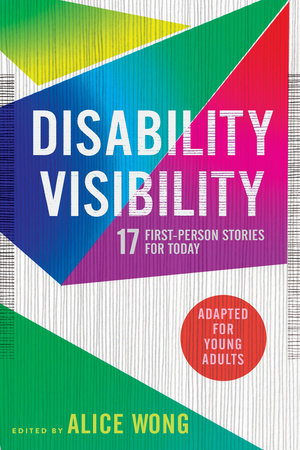 DISABILITY VISABILITY: 17 FIRST-PERSON STORIES FOR TODAY (Adapted for Young Adults) Edited by Alice Wong
The seventeen eye-opening essays in Disability Visibility, all written by disabled people, offer keen insight into the complex and rich disability experience, examining life's ableism and inequality, its challenges and losses, and celebrating its wisdom, passion, and joy.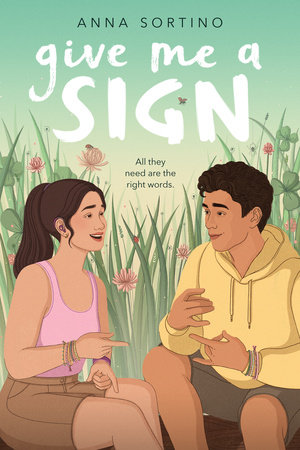 GIVE ME A SIGN by Anna Sortino
When Lilah becomes a counselor at a summer camp for the deaf and blind, her plan is to brush up on her ASL. Once there, she also finds a community. There are cute British lifeguards who break hearts but not rules, a YouTuber who's just a bit desperate for clout, the campers Lilah's responsible for (and overwhelmed by)—and then there's Isaac, the dreamy Deaf counselor who volunteers to help Lilah with her signing.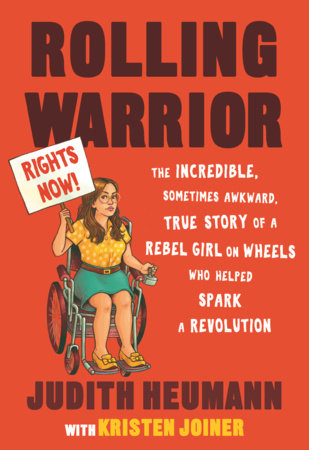 ROLLING WARRIOR: THE INCREDIBLE, SOMETIMES AWKWARD, TRUE STORY OF A REBEL GIRL ON WHEELS WHO HELPED SPARK A REVOLUTION by Judith Heumann, Kristen Joiner
In this young readers' edition of her acclaimed memoir, Being Heumann, Judy shares her journey of battling for equal access in an unequal world—from fighting to attend grade school after being described as a "fire hazard" because of her wheelchair, to suing the New York City school system for denying her a teacher's license because of her disability. Judy went on to lead 150 disabled people in the longest sit-in protest in US history at the San Francisco Federal Building. Cut off from the outside world, the group slept on office floors, faced down bomb threats, and risked their lives to win the world's attention and the first civil rights legislation for disabled people.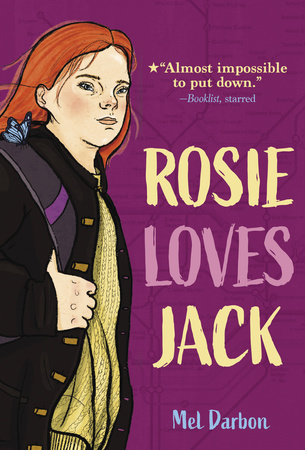 ROSIE LOVES JACK by Mel Darbon
Rosie is a sixteen-year-old girl with Down syndrome who's fighting for little freedoms, tolerance, and love. This contemporary young adult novel is a voice-driven, heartfelt story of finding your place in a world that often leaves no room for outsiders.
For more on these and related titles visit Disability Pride Month
---
There's a Book for That! is brought to you by Penguin Random House's Sales department. Please follow our Tumblr by clicking here—and share this link with your accounts: theresabookforthat.tumblr.com. Thank you!
Did you see something on the news or read about something on your commute? Perhaps you noticed something trending on Twitter? Did you think: "There's a book for that!"? Then please, send it our way at theresabookforthat@penguinrandomhouse.com
Posted: July 19, 2023