There's a Book for That: Doctors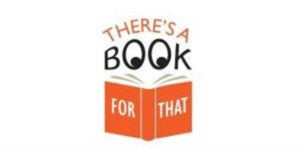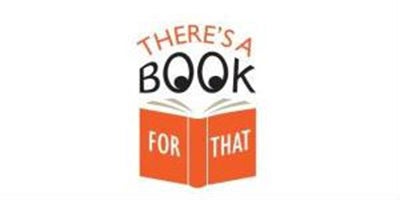 "In examining disease, we gain wisdom about anatomy and physiology and biology. In examining the person with disease, we gain wisdom about life." – Oliver Sacks
This summer, more than ever, the public is tuned into our doctors – listening to their advice, experiences and imagining their lives during the pandemic. While those stories are still unfolding, the following new and noteworthy nonfiction illuminates the professional and personal lives of doctors: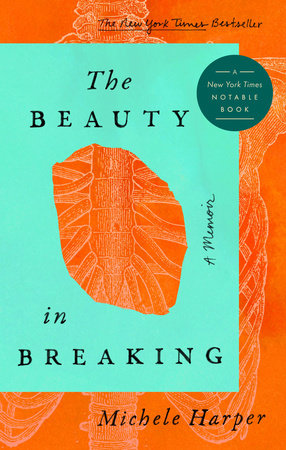 THE BEAUTY IN BREAKING: A MEMOIR by Michele Harper
Michele Harper is a female, African American emergency room physician in a profession that is overwhelmingly male and white. The Beauty in Breaking is the poignant true story of Harper's journey toward self-healing. Each of the patients Harper writes about taught her something important about recuperation and recovery. How to let go of fear even when the future is murky. How to tell the truth when it's simpler to overlook it. How to understand that compassion isn't the same as justice. As she shines a light on the systemic disenfranchisement of the patients she treats as they struggle to maintain their health and dignity, Harper comes to understand the importance of allowing ourselves to make peace with the past as we draw support from the present.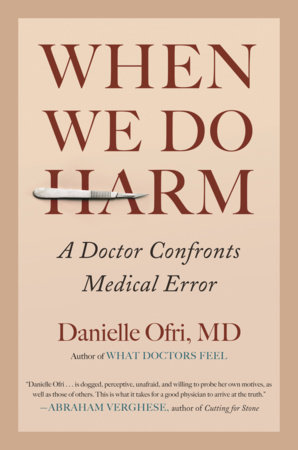 WHEN WE DO HARM: A DOCTOR CONFRONTS MEDICAL ERROR by Dr. Danielle Ofri
Drawing on current research, professional experience, and extensive interviews with nurses, physicians, administrators, researchers, patients, and families, Dr. Ofri explores the diagnostic, systemic, and cognitive causes of medical error. She advocates for strategic use of concrete safety interventions such as checklists and improvements to the electronic medical record, but focuses on the full-scale cultural and cognitive shifts required to make a meaningful dent in medical error. Woven throughout the book are the powerfully human stories that Dr. Ofri is renowned for. The errors she dissects range from the hardly noticeable missteps to the harrowing medical cataclysms. While our healthcare system is—and always will be—imperfect, Dr. Ofri argues that it is possible to minimize preventable harms, and that this should be the galvanizing issue of current medical discourse.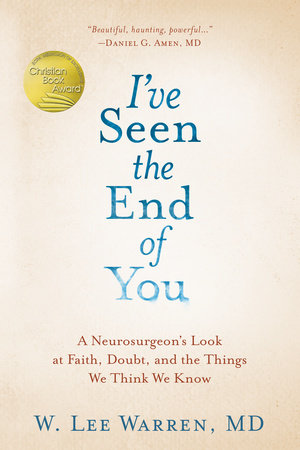 I'VE SEEN THE END OF YOU: A NEUROSURGEON'S LOOK AT FAITH, DOUBT, AND THE THINGS WE THINK WE KNOW by W. Lee Warren, M.D.
This gripping inspirational memoir grapples with the tension between faith and science—and between death and hope—as a seasoned neurosurgeon faces insurmountable odds and grief both in the office and at home. Page-turning medical stories serve as the backdrop for a raw, honest look at how we can remain on solid ground when everything goes wrong and how we can find light in the darkest hours of life.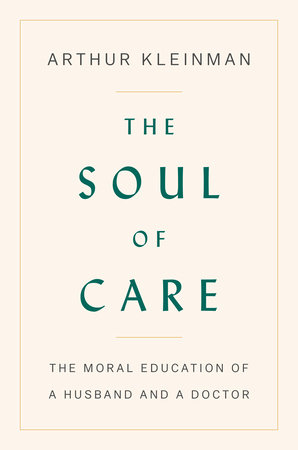 THE SOUL OF CARE: THE MORAL EDUCATION OF A HUSBAND AND A DOCTOR by Arthur Kleinman
When Dr. Arthur Kleinman, an eminent Harvard psychiatrist and social anthropologist, began caring for his wife, Joan, after she was diagnosed with early-onset Alzheimer's disease, he found just how far the act of caregiving extended beyond the boundaries of medicine. In The Soul of Care: The Moral Education of a Husband and a Doctor, Kleinman delivers a deeply humane and inspiring story of his life in medicine and his marriage to Joan, and he describes the practical, emotional and moral aspects of caretaking.
CHASING MY CURE: A DOCTOR'S RACE TO TURN HOPE INTO ACTION; A MEMOIR by David Fajgenbaum
The inspiring memoir of a young doctor and former college athlete who became a champion for people suffering from rare, under-researched diseases—all while battling his own.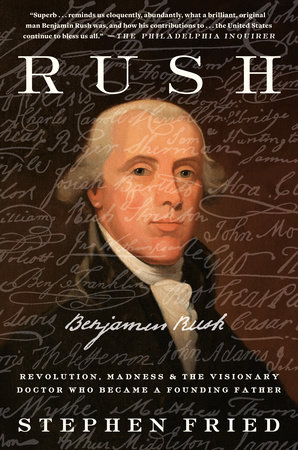 RUSH: REVOLUTION, MADNESS, AND BENJAMIN RUSH, THE VISIONARY DOCTOR WHO BECAME A FOUNDING FATHER by Stephen Fried
The remarkable story of Benjamin Rush, medical pioneer and one of our nation's most provocative and unsung Founding Fathers. In the summer of 1776, fifty-six men put their quills to a dangerous document they called the Declaration of Independence. Among them was a thirty-year-old doctor named Benjamin Rush. One of the youngest signatories, he was also, among stiff competition, one of the most visionary. Rush was a fierce progressive agitator—a vocal opponent of slavery and prejudice by race, religion, or gender, and a champion of public education—even as his convictions threatened his name and career, time and again. As a doctor, he became "the American Hippocrates," whose brilliant, humane insights and institutional reforms revolutionized the understanding and treatment of mental illness in ways that still reverberate.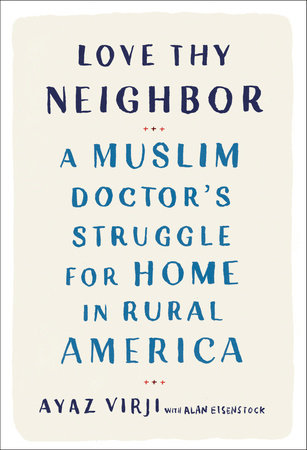 LOVE THY NEIGHBOR: A MUSLIM DOCTOR'S STRUGGLE FOR HOME IN RURAL AMERICA by Ayaz Virji, M.D., Alan Eisenstock
A powerful true story about a Muslim doctor's service to small-town America and the hope of overcoming our country's climate of division and fear.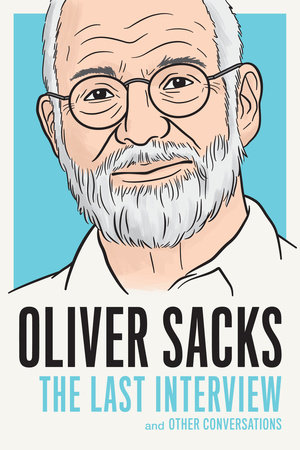 OLIVER SACKS: THE LAST INTERVIEW AND OTHER CONVERSATIONS by Oliver Sacks
Oliver Sacks—called "the poet laureate of medicine" by the New York Times—illuminated the mysteries of the brain for a wide audience in a series of richly acclaimed books. In this collection of interviews, Sacks is at his most candid and disarming, rich with insights about his life and work. Any reader of Oliver Sacks will find in this book an entirely new way of looking at a brilliant writer.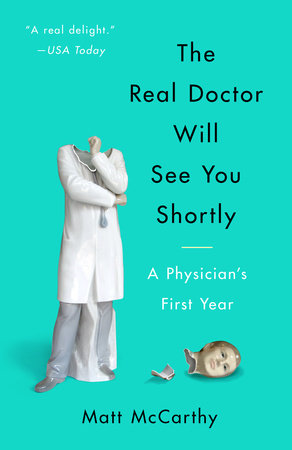 THE REAL DOCTOR WILL SEE YOU SHORTLY: A PHYSICIAN'S FIRST YEAR by Matt McCarthy
This funny, candid memoir of McCarthy's intern year at a New York hospital provides a scorchingly frank look at how doctors are made, taking readers into patients' rooms and doctors' conferences to witness a physician's journey from ineptitude to competence. McCarthy's one stroke of luck paired him with a brilliant second-year adviser he called "Baio" (owing to his resemblance to the Charles in Charge star), who proved to be a remarkable teacher with a wicked sense of humor. McCarthy would learn even more from the people he cared for, including a man named Benny, who was living in the hospital for months at a time awaiting a heart transplant. But no teacher could help McCarthy when an accident put his own health at risk, and showed him all too painfully the thin line between doctor and patient.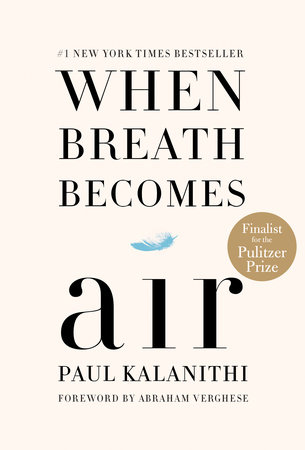 WHEN BREATH BECOMES AIR by Paul Kalanithi, Abraham Verghese
A deeply humane, inspiring memoir by a young neurosurgeon faced with a terminal diagnosis that attempts to answer the questions: given that all organisms die, what makes a meaningful life? And, as a doctor, what does it mean to hold mortal—and moral—responsibility for another person's identity? For readers of Atul Gawande and Siddhartha Mukherjee.
For more on these and related titles visit the collection: Doctor Stories
---
There's a Book for That! is brought to you by Penguin Random House's Sales department. Please follow our Tumblr by clicking here—and share this link with your accounts: theresabookforthat.tumblr.com. Thank you!
Did you see something on the news or read about something on your commute? Perhaps you noticed something trending on Twitter? Did you think: "There's a book for that!"? Then please, send it our way at theresabookforthat@penguinrandomhouse.com
Posted: July 8, 2020