There's a Book For That: Dog Days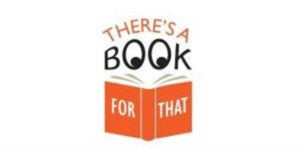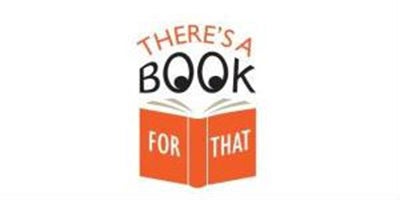 Here we are again—the "Dog Days of Summer", defined as "hot, sultry summer weather; also, a period of stagnation…the period between early July and early September, when Sirius, the so-called Dog Star, rises and sets with the sun." (Merriam-Webster). Hot dog! Have we got some refreshing reads to stave off stagnation, inspired by our canine friends and saviors: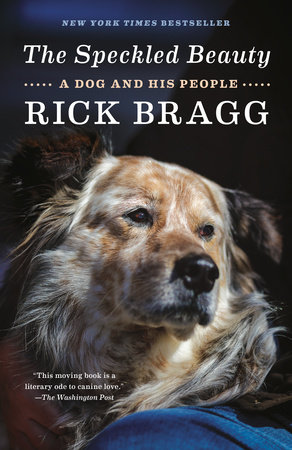 THE SPECKLED BEAUTY: A DOG AND HIS PEOPLE by Rick Bragg
From the best-selling, Pulitzer Prize-winning author of All Over but the Shoutin', the warm-hearted and hilarious story of how his life was transformed by his love for a poorly behaved, half-blind stray dog. Speck arrived in Rick's life at a moment of looming uncertainty. A cancer diagnosis, chemo, kidney failure, and recurring pneumonia had left Rick lethargic and melancholy. Speck helped, and he is helping, still, when he is not peeing on the rose of Sharon. Written with Bragg's inimitable blend of tenderness and sorrow, humor and grit, The Speckled Beauty captures the extraordinary, sustaining devotion between two damaged creatures who need each other to heal.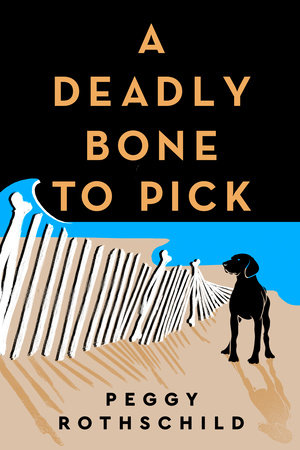 A DEADLY BONE TO PICK by Peggy Rothschild
When Molly Madison, dog-wrangler extraordinaire, stumbles upon a murder in her new hometown, she must track down a killer to save the day.  Ex-police officer and former private investigator Molly Madison is starting over. After the death of her husband, she and her golden retriever, Harlow, move cross-country to California. But as charming and peaceful as the beachside town seems, she soon learns its tranquil tides hold dark secrets.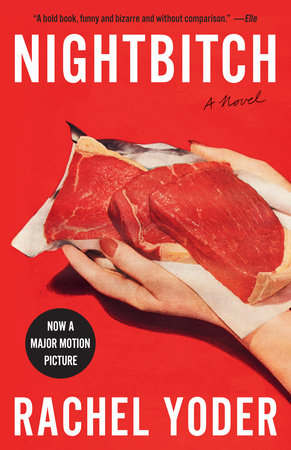 NIGHTBITCH: A NOVEL by Rachel Yoder
In this blazingly smart and voracious debut novel, an artist turned stay-at-home mom becomes convinced she's turning into a dog. An outrageously original novel of ideas about art, power, and womanhood wrapped in a satirical fairy tale, Nightbitch will make you want to howl in laughter and recognition. And you should. You should howl as much as you want.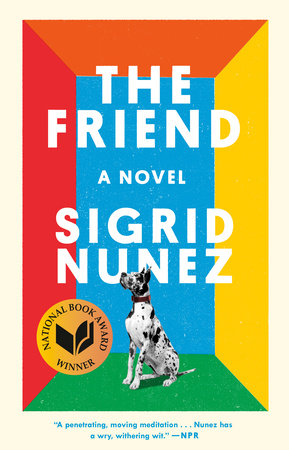 THE FRIEND: A NOVEL by Sigrid Nunez
WINNER OF THE NATIONAL BOOK AWARD FOR FICTION
When a woman unexpectedly loses her lifelong best friend and mentor, she finds herself burdened with the unwanted dog he has left behind. Her own battle against grief is intensified by the mute suffering of the dog, a huge Great Dane traumatized by the inexplicable disappearance of its master, and by the threat of eviction: dogs are prohibited in her apartment building. Elegiac and searching, The Friend is both a meditation on loss and a celebration of human-canine devotion.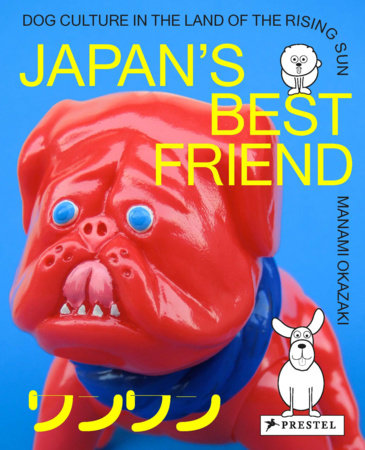 JAPAN'S BEST FRIEND: DOG CULTURE IN THE LAND OF THE RISING SUN by Manami Okazaki
This quirky, nose-to-tail survey of Japan's love affair with dogs explores why they have played such an important role in the country since ancient times, how they're represented in traditional and contemporary culture alike, and which breeds are most distinctly part of the canine craze. In Japan's Best Friend, stunning photographs take readers to religious festivals and shrines that honor dog deities, to the streets of Tokyo where canines are a mainstay of kawaii culture, and inside the doors of cafés that make pup-themed latte art as well as facilities that train rescue dogs to be involved with therapy. At turns adorable, funny, informative, and uplifting, this multi-faceted celebration investigates a phenomenon that will appeal to anyone obsessed with dogs, Japan, or both.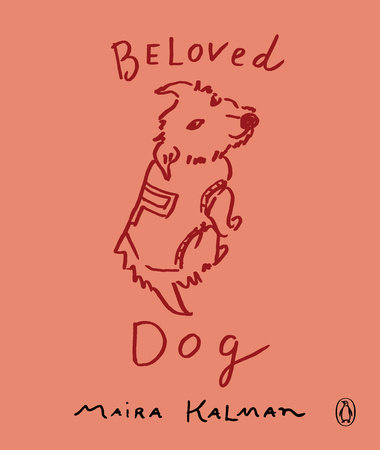 BELOVED DOG by Maira Kalman
In Beloved Dog, renowned artist and author Maira Kalman brings us the dogs in her life, as only she can, and the lessons they have for us all.
DOG SONGS: POEMS by Mary Oliver
Mary Oliver's Dog Songs is a celebration of the special bond between human and dog, as understood through the poet's relationships to the canines that have accompanied her daily walks, warmed her home, and inspired her work. Oliver's poems begin in the small everyday moments familiar to all dog lovers, but through her extraordinary vision, these observations become higher meditations on the world and our place in it.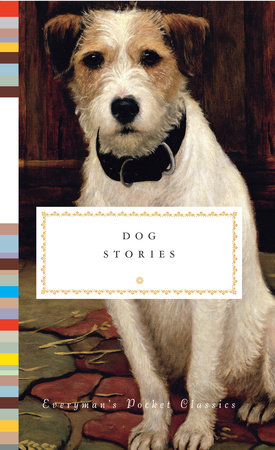 DOG STORIES edited by Diana Secker Tesdell
Dog Stories rounds up a pack of vivid and colorful stories about man's best friend by a wide range of great writers, from Mark Twain and Anton Chekhov to Patricia Highsmith and Jonathan Lethem.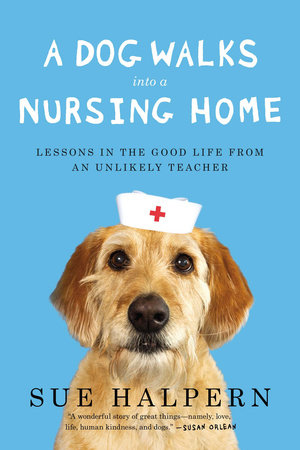 A DOG WALKS INTO A NURSING HOME: LESSONS IN THE GOOD LIFE FROM AN UNLIKELY TEACHER by Sue Halpern
Funny, moving, and profound, A Dog Walks into a Nursing Home is the story of how one virtuous—that is to say, faithful, charitable, loving, and sometimes prudent—mutt showed great hope, fortitude, and restraint (the occasional begged or stolen treat notwithstanding) as she taught a well-meaning woman the essence and pleasures of the good life.
FOR YOUNGER READERS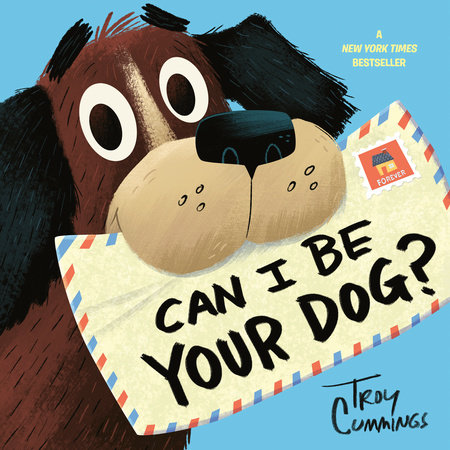 CAN I BE YOUR DOG? by Troy Cummings
A heart-tugging dog adoption story told through letters from a dog as he seeks a forever home! The New York Times bestselling picture book that was featured on THE TODAY SHOW is now in paperback! Troy Cummings's hilarious and touching story is a perfect gift for a child wanting a dog, and for pet adoption advocates. It also showcases many different styles of letter writing, making it appealing to parents and teachers looking to teach the lost art of written communication.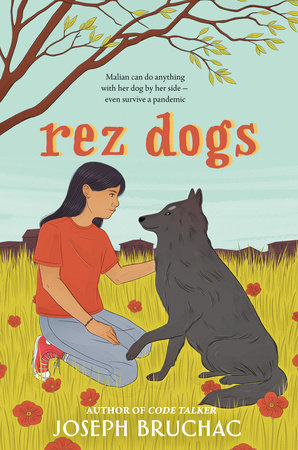 REZ DOGS by Joseph Bruchac
From the U.S.'s foremost Indigenous children's author comes a middle grade verse novel set during the COVID-19 pandemic, about a Wabanaki girl's quarantine on her grandparents' reservation and the local dog that becomes her best friend.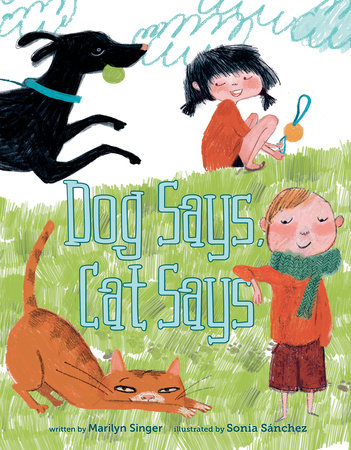 DOG SAYS, CAT SAYS by Sonia Sanchez; Illustrated by Marilyn Singer
The amusing differences between dogs and cats are shown through clever rhyming couplets in this lively picture book by renowned poet Sonia Sanchez.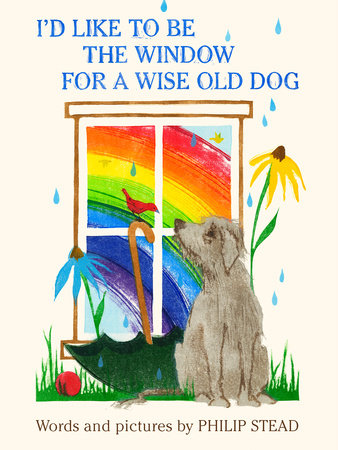 I'D LIKE TO BE THE WINDOW FOR A WISE OLD DOG by Philip C. Stead
A comforting and timely new picture book that feels like an instant modern classic, written and illustrated by Philip Stead, author of the Caldecott Medal-winning A Sick Day for Amos McGee. The limitless possibilities of the world outside our windows – and the warmth and comfort of home – are explored in this thoughtful meditation on the imagination, as seen from the point of view of a wise old dog. Children will love poring over the vivid, whimsical artwork, asking their own imaginative questions, and thinking about their own view of the world outside their window.
For more information on these and related titles, visit the collection: Dog Days
---
There's a Book for That! is brought to you by Penguin Random House's Sales department. Please follow our Tumblr by clicking here—and share this link with your accounts: theresabookforthat.tumblr.com. Thank you!
Did you see something on the news or read about something on your commute? Perhaps you noticed something trending on Twitter? Did you think: "There's a book for that!"? Then please, send it our way at theresabookforthat@penguinrandomhouse.com
Posted: July 29, 2022