There's a Book for That: Earth Day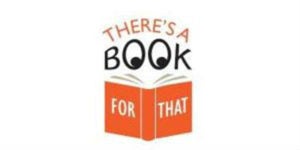 What on earth can you do? Plenty! Today commemorates the 50th anniversary of Earth Day. On April 22, 1970 millions of people took to the streets to protest industrial pollution. In July of that year, the Environmental Protection Agency was created and now Earth Day is a global event with 192 countries participating. Coordinated by The Earth Day Network, it is the largest civic-focused day of action in the world. As we are staying in our homes more, emissions are much- reduced and we are refocused on "what's necessary." To support both personal greener living goals as well as global conservation efforts, Penguin Random House publishes many excellent titles; here are a handful of the new, classic and most actionable for all ages to enjoy in the spirit of Earth Day and PRH Green Week.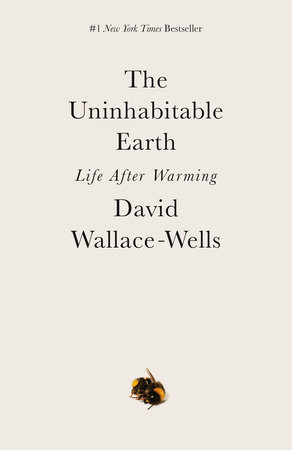 THE UNINHABITABLE EARTH: LIFE AFTER WARMING by David Wallace-Wells
Like An Inconvenient Truth and Silent Spring before it, The Uninhabitable Earth is both a meditation on the devastation we have brought upon ourselves and an impassioned call to action. For just as the world was brought to the brink of catastrophe within the span of a lifetime, the responsibility to avoid it now belongs to a single generation. Click here for the Spanish edition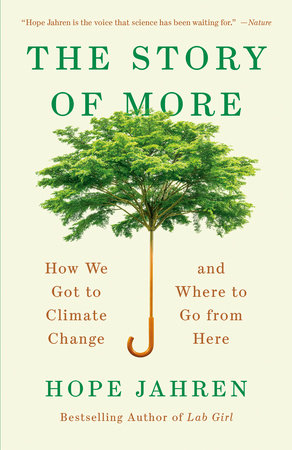 THE STORY OF MORE: HOW WE GOT TO CLIMATE CHANGE AND WHERE TO GO FROM HERE by Hope Jahren
Bestselling author of Lab Girl Hope Jahren is an award-winning geobiologist, a brilliant writer, and one of the seven billion people with whom we share this earth. The Story of More is her impassioned open letter to humanity as we stand at the crossroads of survival and extinction. At once an explainer on the mechanisms of warming and a capsule history of human development, The Story of More illuminates the link between our consumption habits and our endangered earth, showing us how we can use less and share more. It is the essential pocket primer on climate change that will leave an indelible impact on everyone who reads it.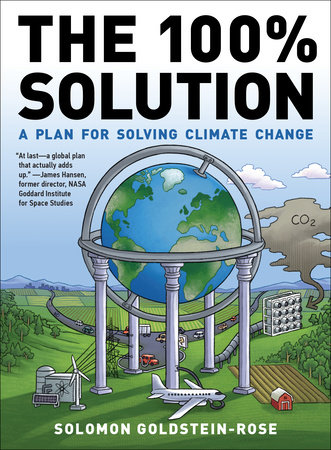 THE 100% SOLUTION by Solomon Goldstein-Rose
"At last—a global plan that actually adds up."—James Hansen, former director, NASA Goddard Institute for Space Studies. This is the guide we've been waiting for. As it calls for a WWII-scale mobilization intensify—especially among youth activists—this fully illustrated, action-oriented book arms us with specific demands, sets the stakes for what our leaders must achieve, and proves that with this level of comprehensive thinking we can still take back our future.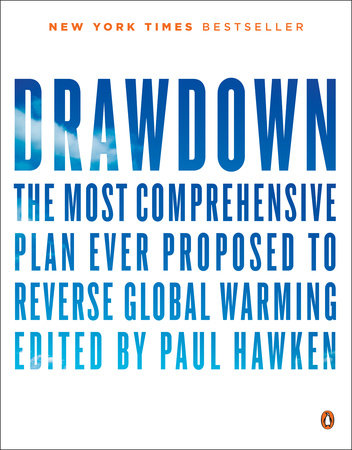 DRAWDOWN: THE MOST COMPREHENSIVE PLAN EVER PROPOSED TO REVERSE GLOBAL WARMING by Paul Hawken
The 100 most substantive solutions to reverse global warming, based on meticulous research by leading scientists and policymakers around the world. These measures promise cascading benefits to human health, security, prosperity, and well-being—giving us every reason to see this planetary crisis as an opportunity to create a just and livable world.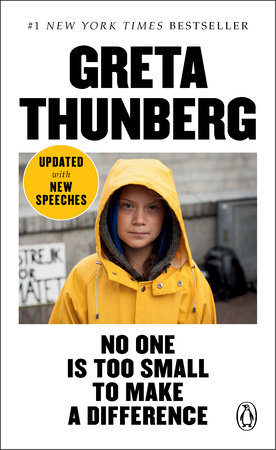 NO ONE IS TOO SMALL TO MAKE A DIFFERENCE by Greta Thunberg
The groundbreaking speeches of Greta Thunberg, the young climate activist who has become the voice of a generation, including her history-making address to the United Nations.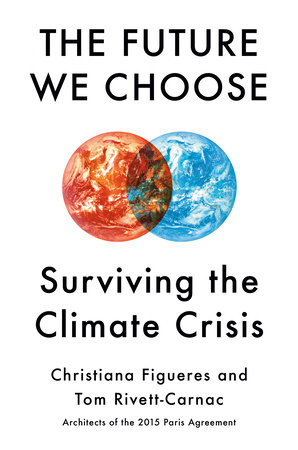 THE FUTURE WE CHOOSE: SURVIVING THE CLIMATE CRISIS by Christiana Figueres, Tom Rivett-Carnac
In The Future We Choose, Christiana Figueres and Tom Rivett-Carnac—who led negotiations for the United Nations during the historic Paris Agreement of 2015—have written a cautionary but optimistic book about the world's changing climate and the fate of humanity. The Future We Choose presents our options and tells us what governments, corporations, and each of us can and must do to fend off disaster.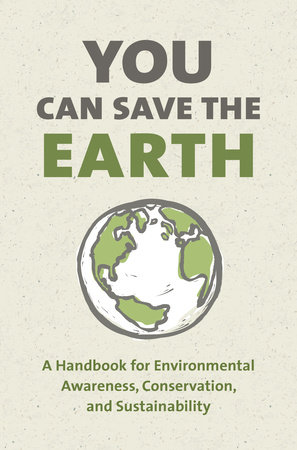 YOU CAN SAVE THE EARTH, REVISED EDITION: A HANDBOOK FOR ENVIRONMENTAL AWARENESS, CONSERVATION AND SUSTAINABILITY by Sean K. Smith
You Can Save the Earth, Revised Edition is the perfect book to pick up for your friends, your office, your home, and yourself. While many books on sustainability and climate change focus only on disasters and what has gone wrong–what we have lost–this one takes a new tack. You Can Save the Earth focuses on real-life, simple solutions to many of our global problems, and emphasizes steps that can be taken on an individual basis or on a local level to promote environmental awareness and conservation.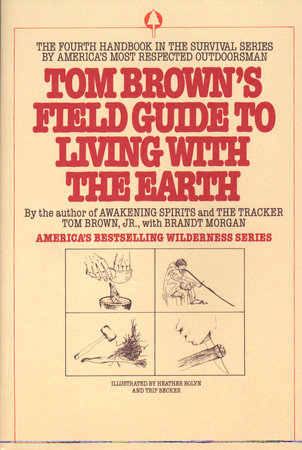 TOM BROWN'S FIELD GUIDE TO LIVING WITH THE EARTH by Tom Brown, Jr.
In the fourth book in his bestselling survival series, master tracker and outdoorsman Tom Brown, Jr. goes beyond survival and unlocks his personal storehouse of experience to share the secrets of adaptation, the single most important survival skill.
FOR YOUNGER READERS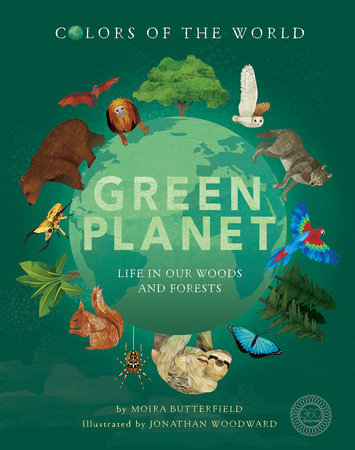 GREEN PLANET: LIFE IN OUR WOODS AND FORESTS by Moira Butterfield; Illustrated by Jonathan Woodward
Every creature in the forest—from the tiny beetle to the giant bear—depends on trees for survival. Trees give off oxygen for living things to breathe, and they provide a home for countless bugs and animals all over the planet. This engaging book introduces children to the wildlife that lives in the world's forests.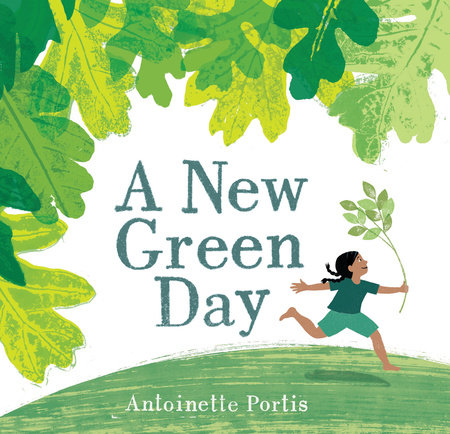 A NEW, GREEN DAY by Antoinette Portis
From the author of the Sibert Honor-winning title Hey, Water! comes a book of poetic riddles that encourage young readers to explore the natural world.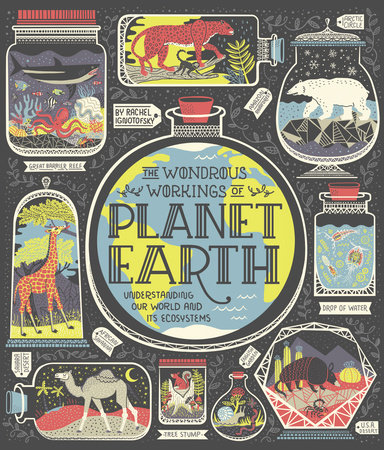 THE WONDROUS WORKINGS OF PLANET EARTH: UNDERSTANDING OUR WORLD AND ITS ECOSYSTEMS by Rachel Ignotofsky
Beautifully combining art and science, The Wondrous Workings of Planet Earth is an illustrated tour of the planet that reveals ecosystems large and small, from reefs, deserts, and rainforests to ponds, backyard gardens, and even a drop of water. Through exquisite drawings, maps, and infographics, New York Times best-selling author Rachel Ignotofsky makes earth science accessible and entertaining, explaining how our planet works.
EARTH HOUR: A LIGHTS-OUT EVENT FOR OUR PLANET By Nanette Heffernan; Illustrated by Bao Luu
For more on these and related titles visit the collection, Earth Day, 2020
---
There's a Book for That! is brought to you by Penguin Random House's Sales department. Please follow our Tumblr by clicking here—and share this link with your accounts: theresabookforthat.tumblr.com. Thank you!
Did you see something on the news or read about something on your commute? Perhaps you noticed something trending on Twitter? Did you think: "There's a book for that!"? Then please, send it our way at theresabookforthat@penguinrandomhouse.com
Posted: April 22, 2020