There's a Book for That: Education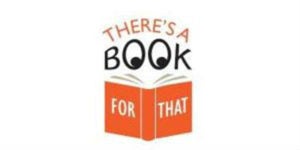 "While utterly beautiful, endlessly varied, and thoroughly transfixing, language can also be frustrating, confusing, exasperating, and unforgiving." ― Edward M. Hallowell, Driven to Distraction
As readers, we are always learning and this week we are getting specific about education in America. The following books include some of the latest and greatest in the category from experts in the field: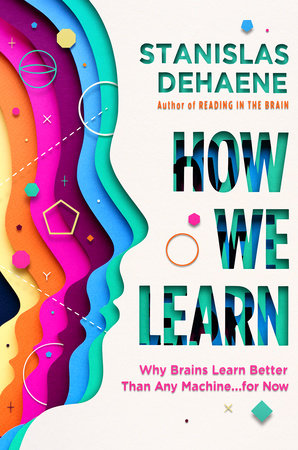 HOW WE LEARN: WHY BRAINS LEARNS BETTER THAN ANY MACHINE…FOR NOW by Stanislas Dehaene
The exciting advancements in artificial intelligence of the last twenty years reveal just as much about our remarkable abilities as they do about the potential of machines. How We Learn finds the boundary of computer science, neurobiology, and cognitive psychology to explain how learning really works and how to make the best use of the brain's learning algorithms, in our schools and universities, as well as in everyday life.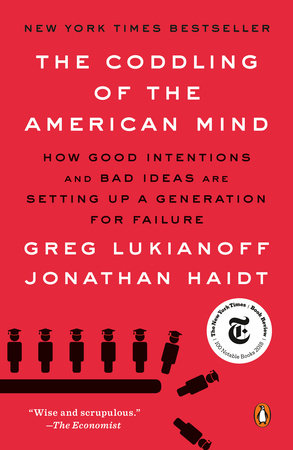 THE CODDLING OF THE AMERICAN MIND: HOW GOOD INTENTIONS AND BAD IDEAS ARE SETTING UP A GENERATION FOR FAILURE by Greg Lukianoff, Jonathan Haidt
The instant New York Times bestseller investigates the campus assault on free speech – and what it means for students, education, and our democracy. Something has been going wrong on many college campuses in the last few years. Speakers are shouted down. Students and professors say they are walking on eggshells and are afraid to speak honestly. Rates of anxiety, depression, and suicide are rising—on campus as well as nationally. How did this happen? First Amendment expert Greg Lukianoff and social psychologist Jonathan Haidt have written a book for anyone who is confused by what is happening on college campuses today, or has children, or is concerned about the growing inability of Americans to live, work, and cooperate across party lines.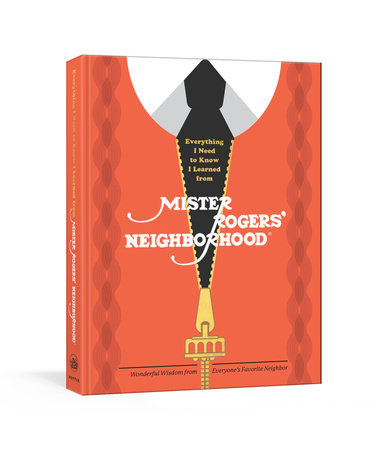 EVERYTHING I NEED TO KNOW I LEARNED FROM MISTER ROGERS' NEIGHBORHOOD: WONDERFUL WISDOM FROM EVERYONE'S FAVORITE NEIGHBOR by Melissa Wagner, Fred Rogers Productions, Max Dalto…
With colorful illustrations of Mister Rogers and the Neighborhood of Make-Believe, including Daniel Tiger, King Friday XIII, X the Owl, Henrietta Pussycat, and more, this little guide to life from the world of Mister Rogers will inspire and delight both adults and children.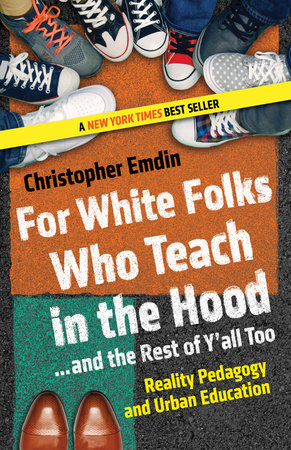 FOR WHITE FOLKS WHO TEACH IN THE HOOD… AND THE REST OF Y'ALL TOO: REALITY PEDAGOGY AND URBAN EDUCATION by Christopher Emdin
Drawing on his own experience of feeling undervalued and invisible in classrooms as a young man of color and merging his experiences with more than a decade of teaching and researching in urban America, award-winning educator Christopher Emdin offers a new lens on an approach to teaching and learning in urban schools. He challenges educators to embrace and respect each student's culture and to reimagine the classroom as a site where roles are reversed and students become the experts in their own learning.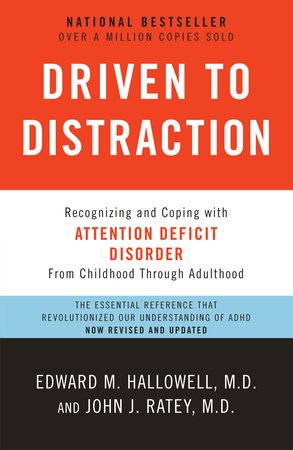 DRIVEN TO DISTRACTION: RECOGNIZING AND COPING WITH ATTENTION DEFICIT DISORDER (REVISED) by Edward M. Hallowell, M.D., John J. Ratey, M.D.
Groundbreaking and comprehensive, Driven to Distraction has been a lifeline to the approximately eighteen million Americans who are thought to have ADHD. Now the bestselling book is revised and updated with current medical information for a new generation searching for answers. Through vivid stories and case histories of patients—both adults and children—Hallowell and Ratey explore the varied forms ADHD takes, from hyperactivity to daydreaming. They dispel common myths, offer helpful coping tools, and give a thorough accounting of all treatment options as well as tips for dealing with a diagnosed child, partner, or family member. But most importantly, they focus on the positives that can come with this "disorder"—including high energy, intuitiveness, creativity, and enthusiasm.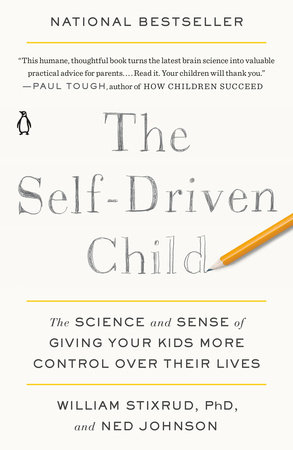 THE SELF-DRIVEN CHILD: THE SCIENCE AND SENSE OF GIVING YOUR KIDS MORE CONTROL OVER THEIR LIVES by William Stixrud, PhD, Ned Johnson
"Instead of trusting kids with choices…many parents insist on micromanaging everything from homework to friendships. For these parents, Stixrud and Johnson have a simple message: Stop." —NPR
The Self-Driven Child offers a combination of cutting-edge brain science, the latest discoveries in behavioral therapy, and case studies drawn from the thousands of kids and teens Bill and Ned have helped over the years to teach you how to set your child on the real road to success. As parents, we can only drive our kids so far. At some point, they will have to take the wheel and map out their own path. But there is a lot you can do before then to help them tackle the road ahead with resilience and imagination.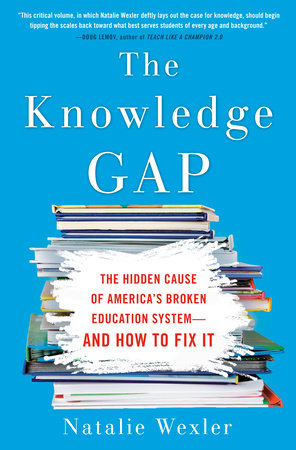 THE KNOWLEDGE GAP: THE HIDDEN CAUSE OF AMERICA'S BROKEN EDUCATION SYSTEM–AND HOW TO FIX IT by Natalie Wexler
The untold story of the root cause of America's education crisis—and the seemingly endless cycle of multigenerational poverty. The Knowledge Gap isn't just a story of what schools have gotten so wrong—it also follows innovative educators who are in the process of shedding their deeply ingrained habits, and describes the rewards that have come along: students who are not only excited to learn but are also acquiring the knowledge and vocabulary that will enable them to succeed. If we truly want to fix our education system and unlock the potential of our neediest children, we have no choice but to pay attention.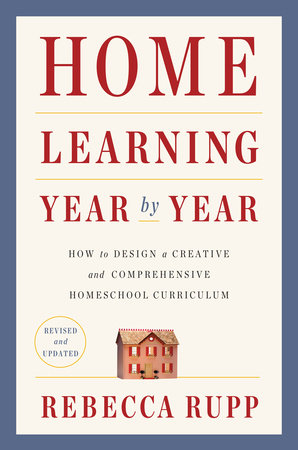 HOME LEARNING YEAR BY YEAR: HOW TO DESIGN A CREATIVE AND COMPREHENSIVE HOMESCHOOL CURRICULUM by Rebecca Rupp
A comprehensive guide to designing homeschool curriculum, from one of the country's foremost homeschooling experts. After eighteen printings and now revised throughout, with all-new updates featuring the most effective and up-to-date methods and reading guides to homeschool your child at all ages, Home Learning Year by Year continues to be the definitive book for the homeschooling parent.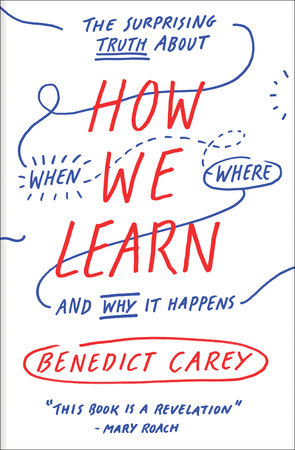 HOW WE LEARN: THE SURPRISING TRUTH ABOUT WHEN, WHERE, AND WHY IT HAPPENS by Benedict Carey
We're all taught from an early age that laziness, ignorance, and distraction all get in the way of learning. But as New York Times science writer Benedict Carey shows, they can also be your biggest assets—if you know how to exploit them. This is not a step-by-step guide to becoming a genius; instead, this is a book about making learning a part of living and less of a chore, about improving memory and retention, and about harnessing the tools we need to make that possible.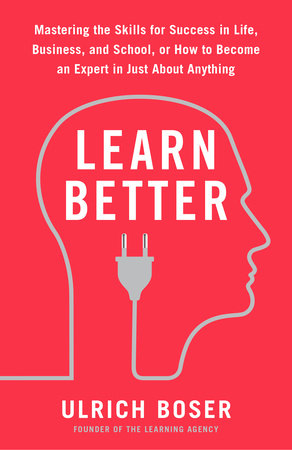 LEARN BETTER: MASTERING THE SKILLS FOR SUCCESS IN LIFE, BUSINESS, AND SCHOOL, OR HOW TO BECOME AN EXPERT IN JUST ABOUT ANYTHING by Ulrich Boser
In this brilliantly researched book, Boser maps out the new science of learning, showing how simple techniques like comprehension check-ins and making material personally relatable can help people gain expertise in dramatically better ways. He covers six key steps to help readers "learn how to learn," all illuminated with fascinating stories like how Jackson Pollock developed his unique painting style and why an ancient Japanese counting device allows kids to do math at superhuman speeds. Boser's witty, engaging writing makes this book feel like a guilty pleasure, not homework.
For more on these and related titles visit Learning
---
There's a Book for That! is brought to you by Penguin Random House's Sales department. Please follow our Tumblr by clicking here—and share this link with your accounts: theresabookforthat.tumblr.com. Thank you!
Did you see something on the news or read about something on your commute? Perhaps you noticed something trending on Twitter? Did you think: "There's a book for that!"? Then please, send it our way at theresabookforthat@penguinrandomhouse.com
Posted: February 19, 2020