There's a Book for That: Elephants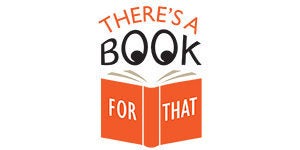 August seems to be the month of the elephant. August 12th was World Elephant Day, an auspicious birthdate for Zuli, a healthy male African elephant born that day to his mother "Ndlula" at San Diego's Wild Animal Park. Science has taught us that elephants are some of the most intelligent, social and empathic animals around. Elephants' captivity is controversial, but conservation is a concern. This week, Carl Zimmer (SHE HAS HER MOTHER'S LAUGH) wrote in The New York Times about research showing elephants protect themselves with a unique gene that fights cancer which may help treatment in humans. Also this week, tragedy struck when two Tanzanians were trampled to death by elephants in Kenya: Clashes between people and wild animals are a growing problem in East Africa. These powerful mammals are the subject of the following fiction and nonfiction for all ages: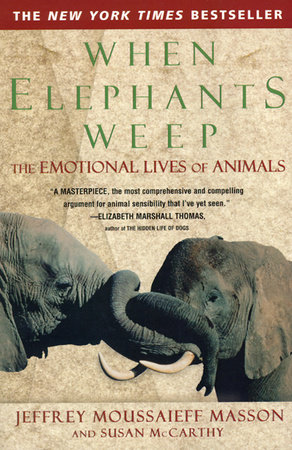 WHEN ELEPHANTS WEEP: THE EMOTIONAL LIVES OF ANIMALS by Jeffrey Moussaieff Masson, Susan McCarthy
This exploration of the complex emotional lives of animals was hailed as "a masterpiece" by Elizabeth Marshall Thomas and as "marvelous" by Jane Goodall. The popularity of When Elephants Weep swept the nation, as author Jeffrey Masson appeared on Dateline NBC, Good Morning America, and was profiled in People for his ground-breaking and fascinating study. Not since Darwin's The Expression of Emotions in Man and Animals has a book so thoroughly and effectively explored the full range of emotions that exist throughout the animal kingdom.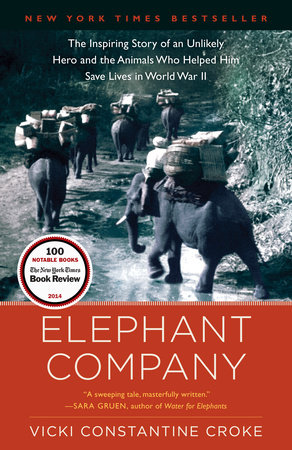 ELEPHANT COMPANY: THE INSPIRING STORY OF AN UNLIKELY HERO AND THE ANIMALS WHO HELPED HIM SAVE LIVES IN WORLD WAR II by Vicki Croke
NEW YORK TIMES BESTSELLER • A NEW YORK TIMES NOTABLE BOOK
The remarkable story of James Howard "Billy" Williams, whose uncanny rapport with the world's largest land animals transformed him from a carefree young man into the charismatic war hero known as Elephant Bill. Part biography, part war epic, and part wildlife adventure, Elephant Company is an inspirational narrative that illuminates a little-known chapter in the annals of wartime heroism.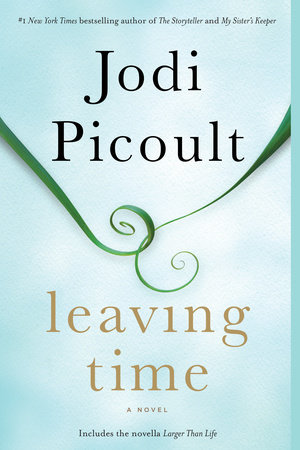 LEAVING TIME: A NOVEL by Jodi Picoult
For more than a decade, Jenna Metcalf has never stopped thinking about her mother, Alice, who mysteriously disappeared in the wake of a tragic accident. Refusing to believe she was abandoned, Jenna searches for her mother regularly online and pores over the pages of Alice's old journals. A scientist who studied grief among elephants, Alice wrote mostly of her research among the animals she loved, yet Jenna hopes the entries will provide a clue to her mother's whereabouts.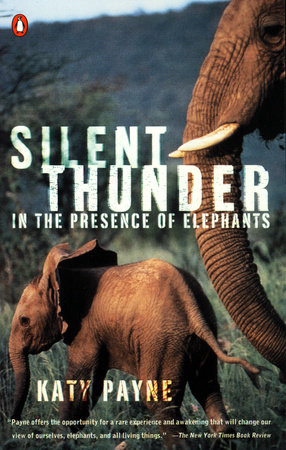 SILENT THUNDER: IN THE PRESENCE OF ELEPHANTS by Katy Payne
Starting with the story of her revolutionary discovery that elephants use infrasonic sounds—sounds below the range of human hearing—to communicate, Payne shares what she learned from her fascinating field research in Africa, research that reveals new insights into elephants' social lives. Like Peter Matthiessen's The Snow Leopard and the writings of Jane Goodall, Silent Thunder demonstrates how a commitment to all life can bring one's own into a new focus.
FOR YOUNGER READERS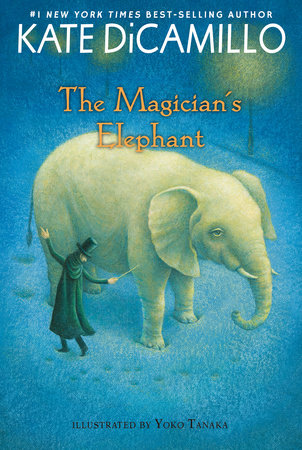 THE MAGICIAN'S ELEPHANT by Kate Dicamillo
A classic tale by Newbery Medalist Kate DiCamillo, America's beloved storyteller.
When a fortuneteller's tent appears in the market square of the city of Baltese, orphan Peter Augustus Duchene knows the questions that he needs to ask: Does his sister still live? And if so, how can he find her? The fortuneteller's mysterious answer (an elephant! An elephant will lead him there!) sets off a chain of events so remarkable, so impossible, that you will hardly believe it's true.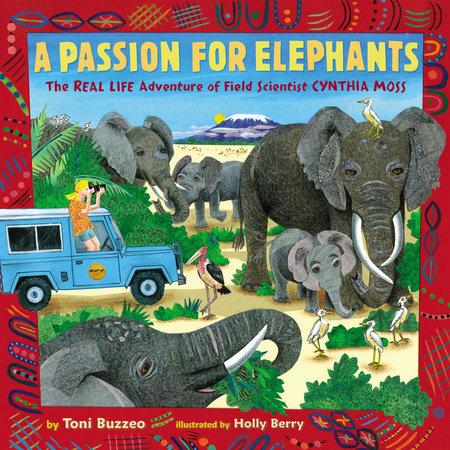 A PASSION FOR ELEPHANTS: THE REAL LIFE ADVENTURE OF FIELD SCIENTIST CYNTHIA MOSS by Toni Buzzeo, illustrated by Holly Berry
Cynthia Moss was never afraid of BIG things. As a kid, she loved to ride through the countryside on her tall horse. She loved to visit faraway places. And she especially loved to learn about nature and the world around her. So when Cynthia traveled to Africa and met the world's most ENORMOUS land animal, the African elephant, at Amboseli National Park in Kenya, she knew she had found her life's work.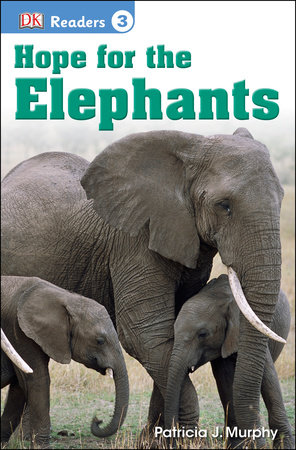 HOPE FOR THE ELEPHANTS by Patricia J. Murphy
In Hope for Elephants, David joins his Grandma on a trip to Asia and Africa to study the problems elephants are facing. They spend a week as volunteers at an Asian elephant sanctuary in Sri Lanka, caring for the elephants. Then they fly to Kenya to meet the anti-poaching patrol, staff and researchers at a nature reserve. Find out more about elephants and the dangers they face in this compelling book for young readers. At the end of Hope for Elephants, we learn that elephants can have a hopeful future when we help protect them.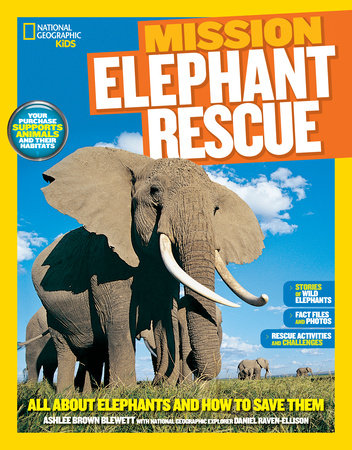 ELEPHANT RESCUE: ALL ABOUT ELEPHANTS AND HOW TO SAVE THEM by Ashlee Brown Blewett, National Geographic Kids
National Geographic Kids Mission: Animal Rescue is a dynamic series that taps into kids' interest in animals and their passion for saving them. In each book, kids discover true stories about animals and the challenges they face, reports and tips from National Geographic explorers in the field, and hands-on activities and rescue challenges for kids who want to help make a difference. A portion of the proceeds goes to support activities or research that will help save the elephants.
For more on these and related books, visit Elephants
---
There's a Book for That! is brought to you by Penguin Random House's Sales department. Please follow our Tumblr by clicking here—and share this link with your accounts: theresabookforthat.tumblr.com. Thank you!
Did you see something on the news or read about something on your commute? Perhaps you noticed something trending on Twitter? Did you think: "There's a book for that!"? Then please, send it our way at theresabookforthat@penguinrandomhouse.com
Posted: August 22, 2018