There's a Book for That: Essays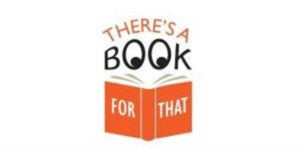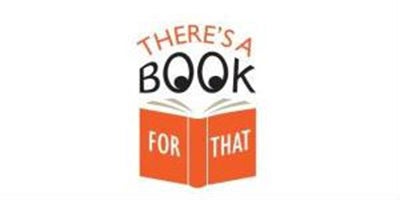 Whether personal, expository, analytical or persuasive – a good essay is a marvel. The most compelling essays to read are often a blend of type, propelled by intellectual curiosity but with a strong narrative, even autobiographical, element. We recommend you stay cool and enter the realm of the essay in these exemplary collections: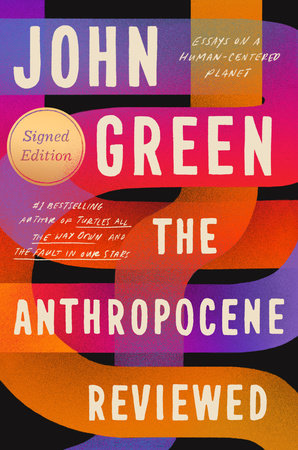 THE ANTHROPOCENE REVIEWED: ESSAYS ON A HUMAN-CENTERED PLANET by John Green
The Anthropocene is the current geological age, in which human activity has profoundly shaped the planet and its biodiversity. In this remarkable symphony of essays adapted and expanded from his groundbreaking podcast, John Green reviews different facets of the human-centered planet—from the QWERTY keyboard and Staphylococcus aureus to the Taco Bell breakfast menu—on a five-star scale. John Green's gift for storytelling shines throughout this artfully curated collection that includes both beloved essays and all-new pieces exclusive to the book.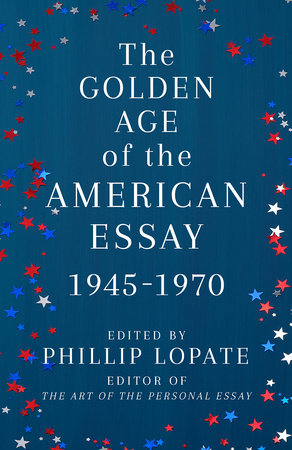 THE GOLDEN AGE OF THE AMERICAN ESSAY: 1945-1970 edited by Phillip Lopate
A one-of-a-kind anthology of American essays on a wide range of subjects by a dazzling array of mid-century writers at the top of their form – including James Agee, E. B. White, A. J. Liebling, and Mary McCarthy, adroitly pivoting from the comic indignities of daily life to world peace, boxing, and restaurants in Paris. Here is Norman Mailer on Jackie Kennedy and Vladimir Nabokov on Lolita. Here is Martin Luther King, Jr.'s "Letter from Birmingham Jail," alongside Richard Hofstadter's "The Paranoid Style in American Politics" and Flannery O'Connor's "Some Aspects of the Grotesque in Southern Fiction." Here are Gore Vidal, Rachel Carson, James Baldwin, Susan Sontag, John Updike, Joan Didion, and many more, in a treasury of brilliant writing that has stood the test of time.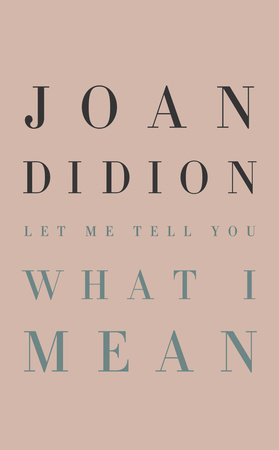 LET ME TELL YOU WHAT I MEAN by Joan Didion
A Most Anticipated Book of 2021 from Vogue, TIME, Bustle, The New York Times and many more.
In these twelve pieces from 1968 to 2000, never before gathered together, Didion touches on topics ranging from newspapers ("the problem is not so much whether one trusts the news as to whether one finds it"), to the fantasy of San Simeon, to not getting into Stanford. In "Why I Write," Didion ponders the act of writing: "I write entirely to find out what I'm thinking, what I'm looking at, what I see and what it means." Each piece is classic Didion: incisive, bemused, and stunningly prescient.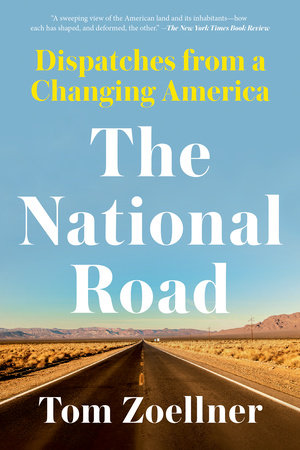 THE NATIONAL ROAD: DISPATCHES FROM A CHANGING AMERICA by Tom Zoellner
From the embaattled newsrooms of small town newspapers to the pornography film sets of the Los Angeles basin, from the check–out lanes of Dollar General to the holy sites of Mormonism, from the nation's highest peaks to the razed remains of a cherished home, like a latter–day Woody Guthrie, Tom Zoellner takes to the highways and byways of a vast land in search of the soul of its people. By turns nostalgic and probing, incisive and enraged, Zoellner's reflections reveal a nation divided by faith, politics, and shifting economies, but––more importantly––one united by a shared sense of ownership in the common land.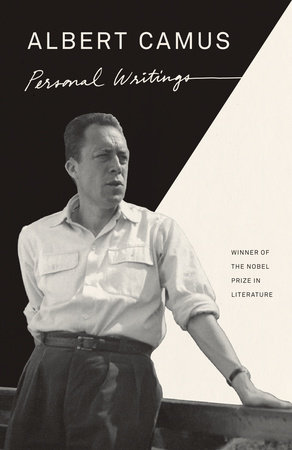 PERSONAL WRITINGS by Albert Camus
The Nobel Prize winner's most influential and enduring personal writings, newly curated and introduced by acclaimed Camus scholar Alice Kaplan. Personal Writings brings together, for the first time, thematically-linked essays from across Camus's writing career that reflect the scope and depth of his interior life. Grappling with an indifferent mother and an impoverished childhood in Algeria, an ever-present sense of exile, and an ongoing search for equilibrium, Camus's personal essays shed new light on the emotional and experiential foundations of his philosophical thought and humanize his most celebrated works.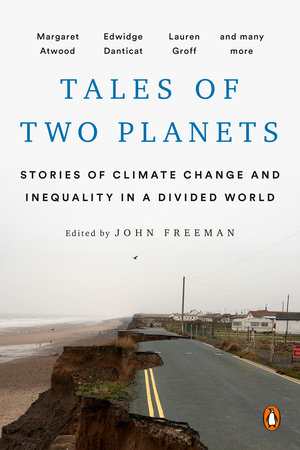 TALES OF TWO PLANETS: STORIES OF CLIMATE CHANGE AND INEQUALITY IN A DIVIDED WORLD Edited by John Freeman
Building from his acclaimed anthology Tales of Two Americas, beloved writer and editor John Freeman draws together a group of our greatest writers from around the world to help us see how the environmental crisis is hitting some of the most vulnerable communities where they live: Margaret Atwood conjures with a dys¬topian future in a remarkable poem. Lauren Groff whisks us to Florida; Edwidge Danticat to Haiti; Tahmima Anam to Bangladesh; Yasmine El Rashidi to Egypt, while Eka Kurniawan brings us to Indonesia, Chinelo Okparanta to Nigeria, and Anuradha Roy to the Himalayas in the wake of floods, dam building, and drought. This is a literary all-points bulletin of fiction, essays, poems, and reportage about the most important crisis of our times.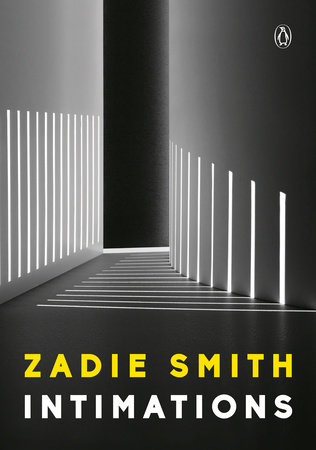 INTIMATIONS: SIX ESSAYS by Zadie Smith
Deeply personal and powerfully moving, a short and timely series of reflective essays by one of the most clear-sighted and essential writers of our time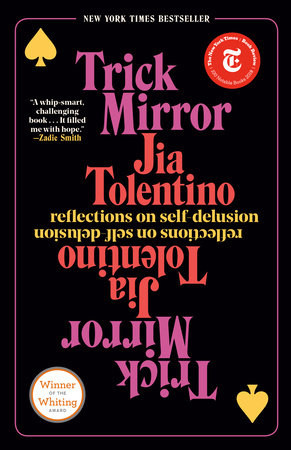 TRICK MIRROR: REFLECTIONS ON SELF-DELUSION by Jia Tolentino
New Yorker staff writer Jia Tolentino is a peerless voice of her generation, tackling the conflicts, contradictions, and sea changes that define us. In each essay, Tolentino writes about a cultural prism: the rise of the nightmare social internet; the advent of scamming as the definitive millennial ethos; the literary heroine's journey from brave to blank to bitter; the punitive dream of optimization, which insists that everything, including our bodies, should become more efficient and beautiful until we die. Gleaming with Tolentino's sense of humor and capacity to elucidate the impossibly complex in an instant, and marked by her desire to treat the reader with profound honesty, Trick Mirror is an instant classic of the worst decade yet.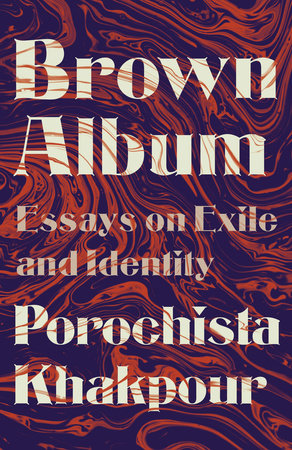 BROWN ALBUM: ESSAYS ON EXILE AND IDENTITY by Porochista Khakpour
From the much-acclaimed novelist and essayist, a beautifully rendered, poignant collection of personal essays, chronicling immigrant and Iranian-American life in our contemporary moment.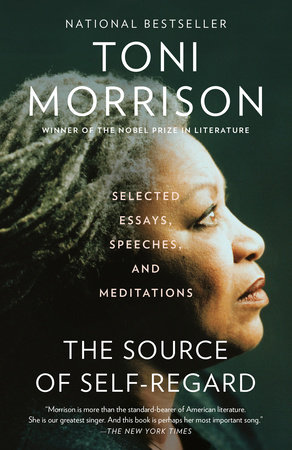 THE SOURCE OF SELF-REGARD: SELECTED ESSAYS, SPEECHES, AND MEDITATIONS by Toni Morrison
The Source of Self-Regard brims with the elegance, literary prowess, and moral gravitas that are Toni Morrison's inimitable hallmarks. In the forty-four essays collected here, Morrison takes on contested social issues: the foreigner, female empowerment, the press, money, "black matter(s)," and human rights. She illuminates enduring matters of culture: the role of the artist in society, goodness in the literary imagination, the Afro-American presence in American literature, and in her Nobel lecture, the power of language itself.
UPSTREAM: SELECTED ESSAYS by Mary Oliver
"In the beginning I was so young and such a stranger to myself I hardly existed. I had to go out into the world and see it and hear it and react to it, before I knew at all who I was, what I was, what I wanted to be." So begins Upstream, a collection of essays in which beloved poet Mary Oliver reflects on her willingness, as a young child and as an adult, to lose herself within the beauty and mysteries of both the natural world and the world of literature.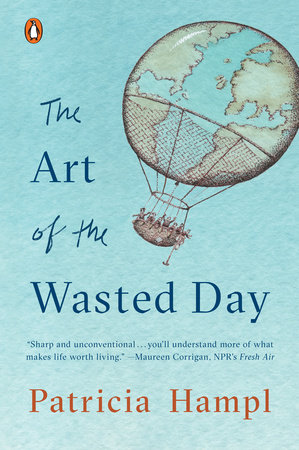 THE ART OF THE WASTED DAY by Patricia Hampl
The Art of the Wasted Day is a picaresque travelogue of leisure written from a lifelong enchantment with solitude. Her search leads to Bordeaux for Michel Montaigne–the hero of this book–who retreated from court life to sit in his chateau tower and write about whatever passed through his mind, thus inventing the personal essay. Hampl's own life winds through these pilgrimages, from childhood days lazing under a neighbor's beechnut tree, to a fascination with monastic life, and then to love–and the loss of that love which forms this book's silver thread of inquiry. Finally, a remembered journey down the Mississippi near home in an old cabin cruiser with her husband turns out, after all her international quests, to be the great adventure of her life. The real job of being human, Hampl finds, is getting lost in thought, something only leisure can provide.
For more on these titles visit Essays
---
There's a Book for That! is brought to you by Penguin Random House's Sales department. Please follow our Tumblr by clicking here—and share this link with your accounts: theresabookforthat.tumblr.com. Thank you!
Did you see something on the news or read about something on your commute? Perhaps you noticed something trending on Twitter? Did you think: "There's a book for that!"? Then please, send it our way at theresabookforthat@penguinrandomhouse.com
Posted: July 7, 2021