There's a Book for That: Fall Cooking!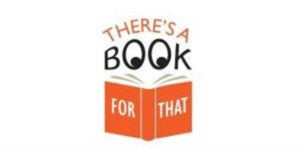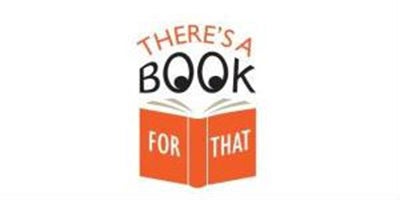 Are you preparing for holiday cooking? As we organize who's bringing what, this season of cookbooks is a truly inspiring palette for the palate! From celebrity chefs, beloved restaurants, popular bloggers and bakers, we present a bounty of recipes and cuisines, with a lot of personality and storytelling thrown in for good measure.
As we like to say this time of year – there's a cookbook for that!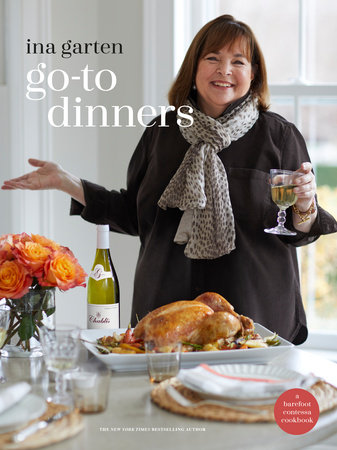 GO-TO DINNERS: A BAREFOOT CONTESSA COOKBOOK by Ina Garten
America's favorite home cook presents delicious, crowd-pleasing, go-to recipes that you'll want to make over and over again! For Ina, "I love you, come for dinner" is more than just an invitation to share a meal, it's a way to create a community of friends and family who love and take care of each other, and we all need that now more than ever. These go-to recipes will give you the confidence to create dinners that will bring everyone to your table.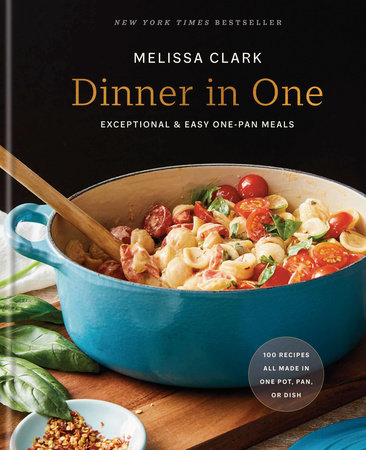 DINNER IN ONE: EXCEPTIONAL & EASY ONE-PAN MEALS: A COOKBOOK by Melissa Clark
100 all-new super-simple and incredibly delicious one-pot, one-pan, one-sheet—one-everything!—recipes from the New York Times star food writer and bestselling author of Dinner in French. With nearly all of the recipes being made in under one hour, the streamlined steps ensure you are in and out of the kitchen without dirtying a multitude of pans or spending more time than you need to on dinner.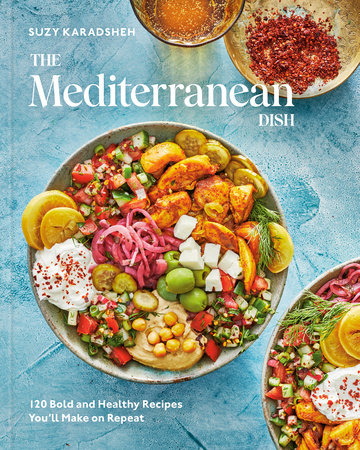 THE MEDITERRANEAN DISH: 120 BOLD AND HEALTHY RECIPES YOU'LL MAKE ON REPEAT: A MEDITERRANEAN COOKBOOK by Suzy Karadsheh
The highly anticipated debut cookbook from the creator of The Mediterranean Dish website, with more than 120 recipes for bright and flavorful Mediterranean diet-inspired meals. Suzy's winning combination of approachable instructions, reliable recipes, stunning photography, charming authentic stories, and simple assemblies is sure to thrill anyone hungry to eat healthier food that bursts with flavor and spice.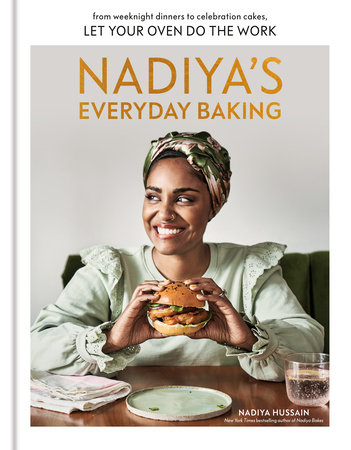 NADIYA'S EVERYDAY BAKING: FROM WEEKNIGHT DINNERS TO CELEBRATION CAKES, LET YOUR OVEN DO THE WORK by Nadiya Hussain
The beloved Netflix host and New York Times bestselling author of Nadiya Bakes and Time to Eat presents more than ninety sweet and savory recipes for every meal, occasion, or mood. Nadiya Hussain, winner of The Great British Baking Show knows what we bake depends on the day of the week and what mood we're in. In Nadiya's Everyday Baking, Nadiya shares nearly 100 simple and achievable recipes for breakfast, dinner, dessert, and everything in between. Organized by situation and occasion, Nadiya's recipes are designed to always provide for a delicious, rewarding meal no matter what kind of day you're having.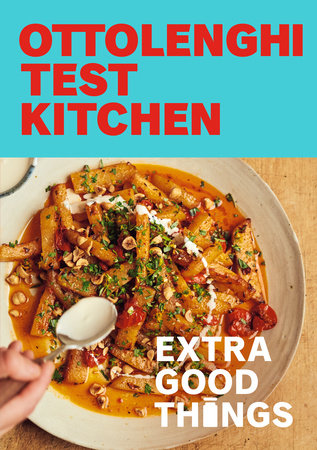 OTTOLENGHI TEST KITCHEN: EXTRA GOOD THINGS: BOLD, VEGETABLE-FORWARD RECIPES PLUS HOMEMADE SAUCES, CONDIMENTS, AND MORE TO BUILD A FLAVOR-PACKED PANTRY: A COOKBOOK by Noor Murad, Yotam
The superteam of chefs behind the New York Times bestseller Shelf Love delivers maximum-flavor recipes with make-ahead condiments, sauces, and more toppings that transform any dish into an Ottolenghi favorite
Extra Good Things is all about the secret culinary weapons—condiments, sauces, dressings, and more make-ahead items—that can make a good meal spectacular. The abundant, vegetable-forward recipes in this collection give you a delicious, hearty dish, plus that special takeaway—a sauce, a sprinkle, a pickle!—that you can repurpose time and time again in other recipes throughout the week, with limitless opportunity. Whether it's a tart, sassy punch of pickled chile or an herbaceous salsa to lighten and brighten, Extra Good Things shows you how to fill your kitchen with adaptable, homemade ingredients that will make any dish undeniably "Ottolenghi."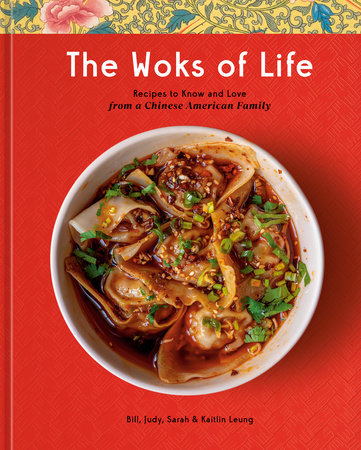 THE WOKS OF LIFE: RECIPES TO KNOW AND LOVE FROM A CHINESE AMERICAN FAMILY: A COOKBOOK by Bill Leung, Kaitlin Leung, Judy Leung, Sarah Leung
The family behind the acclaimed blog The Woks of Life shares 100 of their favorite home-cooked and restaurant-style Chinese recipes.This is the story of a family as told through food. Whether you're new to Chinese cooking or you already dabble in bean paste and chili oil, you'll find inspiration from this chorus of voices, and trustworthy recipes that will become a part of your family story, too.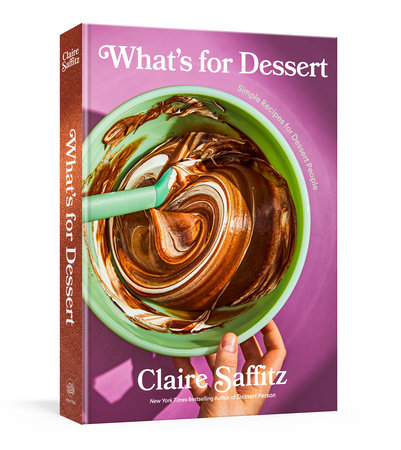 WHAT'S FOR DESSERT: SIMPLE RECIPES FOR DESSERT PEOPLE: A BAKING BOOK by Claire Saffitz
A love letter to dessert by the New York Times bestselling author of Dessert Person
Claire Saffitz returns with 100 recipes for all dessert people—whether you're into impressive-yet-easy molten lava cakes, comforting rice pudding, or decadent chestnut brownies. In this all-new collection, Claire shares recipes for icebox cakes, pies, cobblers, custards, cookies and more, all crafted to be as streamlined as possible. Fans will find all the warmth, encouragement, and deliciously foolproof recipes with loads of troubleshooting advice that they've come to count on from Claire.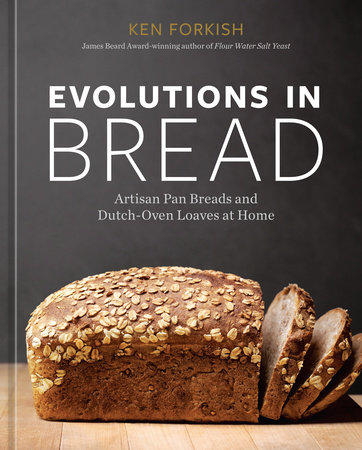 EVOLUTIONS IN BREAD: ARTISAN PAN BREADS AND DUTCH-OVEN LOAVES AT HOME [A BAKING BOOK] by Ken Forkish
The New York Times-bestselling author of Flour Water Salt Yeast teaches you how to elevate your sandwich bread, breakfast toast, and overall bread-baking game using everything he's learned in the last decade to perfect his loaves. Forkish shares the secrets he has learned for making sourdough starter that's more flour efficient while also exploring classic breads and enriched doughs, such as Japanese Milk Bread and Brioche.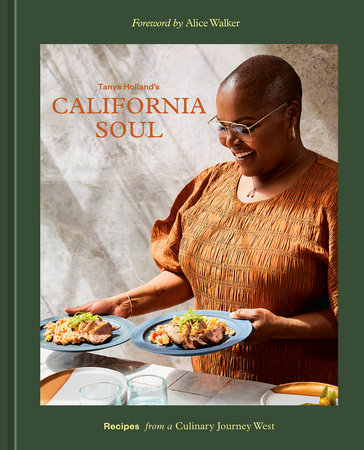 TANYA HOLLAND'S CALIFORNIA SOUL: RECIPES FROM A CULINARY JOURNEY WEST [A COOKBOOK] by Tanya Holland, Maria C. Hunt, Dr. Kelley Fanto Deetz, Alice Walker
80+ comfort-filled recipes that trace the roots of modern California soul food to the Great Migration—from the acclaimed chef and author of Brown Sugar Kitchen. Tanya's inventive cuisine—rooted in a Black Southern cultural repertoire with a twenty-first-century sensibility using local, sustainable, chef-driven, seasonal ingredients—is showcased in recipes for every season, such as Collard Green Tabbouleh, Zucchini–Scallion Waffles with Toasted Pecan Romesco, Grilled Shrimp and Corn with Avocado White BBQ Sauce, Fried Chicken Paillards with Arugula and Pea Shoot Salad, and Honey Lavender Chess Pie.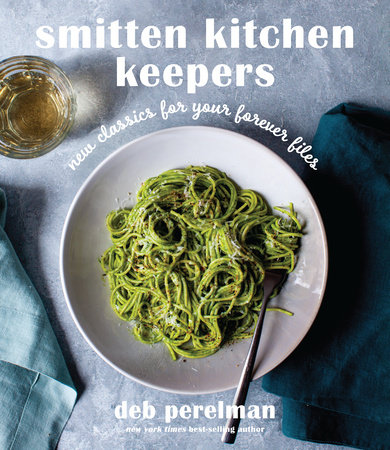 SMITTEN KITCHEN KEEPERS: NEW CLASSICS FOR YOUR FOREVER FILES: A COOKBOOK by Deb Perelman
Deb Perelman is the author of two best-selling cookbooks; one of the internet's most successful food bloggers; the creator of a homegrown brand with more than a million Instagram followers; and the self-taught cook with the tiny kitchen who obsessively tests her recipes to make sure that no bowls are wasted and that the results are always worth the effort. Here, in her third book, Smitten Kitchen Keepers: New Classics for Your Forever Files, Perelman gives us 100 recipes (including a few favorites from her site) that aim to make shopping easier, preparation more practical and enjoyable, and food more reliably delicious for the home cook.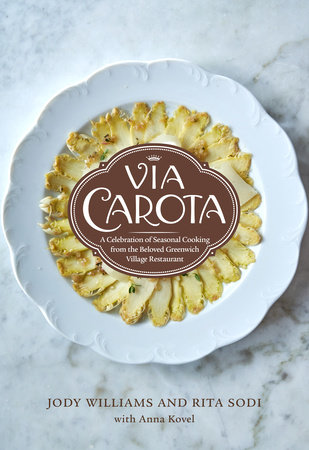 VIA CAROTA: A CELEBRATION OF SEASONAL COOKING FROM THE BELOVED GREENWICH VILLAGE RESTAURANT: AN ITALIAN COOKBOOK by Jody Williams, Rita Sodi, Anna Kovel
"Via Carota is one of my very favorite restaurants in New York City, and this cookbook perfectly captures its magic: simple, seasonal, organic, local, and profoundly delicious, these are recipes that I want to eat all the time." —Alice Waters
James Beard Award-winning chefs Jody Williams and Rita Sodi share the secrets of their beloved restaurant, which has become synonymous with New York City's Greenwich Village… Now, with this beautiful, deeply personal cookbook, they share the keys to cooking Via Carota's traditional (but not too traditional) cuisine at home in more than 140 recipes. Here, too, is the restaurant's signature Insalata Verde—that celebrate the bounty of every time of the year, highlighting the very best uses for the most delicious seasonal produce, from spring peas to summer squashes, autumnal legumes to winter citrus.
For more on these and related titles visit: Fall Cooking
---
There's a Book for That! is brought to you by Penguin Random House's Sales department. Please follow our Tumblr by clicking here—and share this link with your accounts: theresabookforthat.tumblr.com. Thank you!
Did you see something on the news or read about something on your commute? Perhaps you noticed something trending on Twitter? Did you think: "There's a book for that!"? Then please, send it our way at theresabookforthat@penguinrandomhouse.com
Posted: November 16, 2022