There's a Book for That: Fall Cooking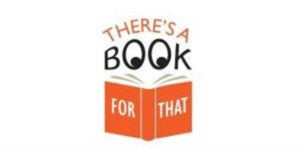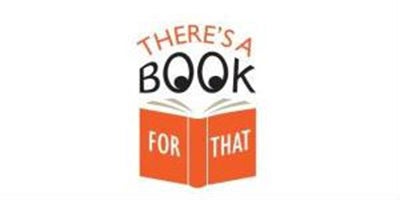 Are you getting ready for holiday cooking? As we organize who's bringing what, this season of cookbooks is truly inspiring with a delectable range of recipes and cuisines. But it's not all about a big feast! The following titles– from popular apps, chefs, shows and blogs- not only reinvigorate weekday meals or offer vegan dishes, they have much to share about family history and global culture through the lens of food: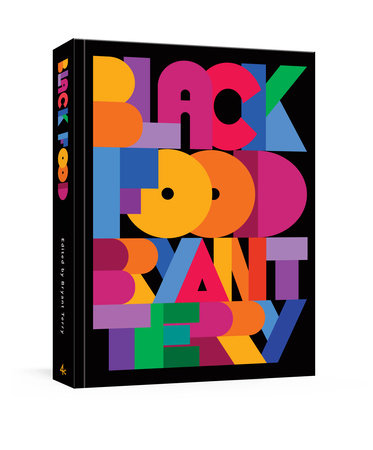 BLACK FOOD: STORIES, ART, AND RECIPES FROM ACROSS THE AFRICAN DIASPORA [A COOKBOOK] by Bryant Terry
In this stunning and deeply heartfelt tribute to Black culinary ingenuity, Bryant Terry captures the broad and divergent voices of the African Diaspora through the prism of food. With contributions from more than 100 Black cultural luminaires from around the globe, the book moves through chapters exploring parts of the Black experience, from Homeland to Migration, Spirituality to Black Future, offering delicious recipes, moving essays, and arresting artwork.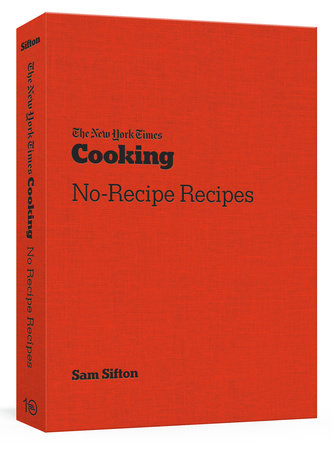 THE NEW YORK TIMES COOKING NO-RECIPE RECIPES [A COOKBOOK] by Sam Sifton
The debut cookbook from the popular New York Times website and mobile app NYT Cooking, featuring 100 vividly photographed No-Recipe Recipes to make weeknight pantry cooking more inspired and delicious. With dishes like Weeknight Fried Rice, Fettuccine with Minted Ricotta, and Smothered Pork Chops with Onions and Sautéed Greens, this handy volume brings the brilliance of NYT Cooking's unfussy, delicious, improvisational approach to the dinner table night after night.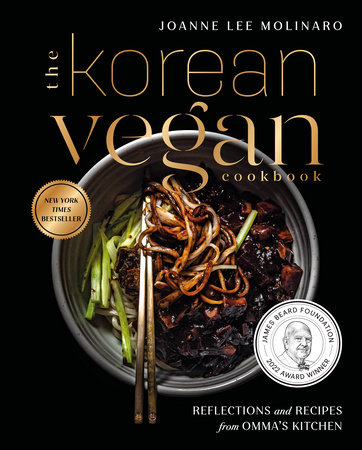 THE KOREAN VEGAN COOKBOOK: REFLECTIONS AND RECIPES FROM OMMA'S KITCHEN by Joanne Lee Molinaro
Korean dishes, some traditional and some reimagined, from the home cook and storyteller behind @thekoreanvegan on TikTok. In her debut cookbook, Joanne Lee Molinaro shares recipes and narrative snapshots of the food that shaped her family history. Some of the recipes come straight from her childhood: Jjajangmyun, the rich Korean-Chinese black bean noodles she ate on birthdays, or the humble Gamja Guk, a potato-and-leek soup her father makes. Some pay homage: Chocolate Sweet Potato Cake is an ode to the two foods that saved her mother's life, Kale & Ramen Salad with noodle "croutons" and a dressing akin to ramen broth.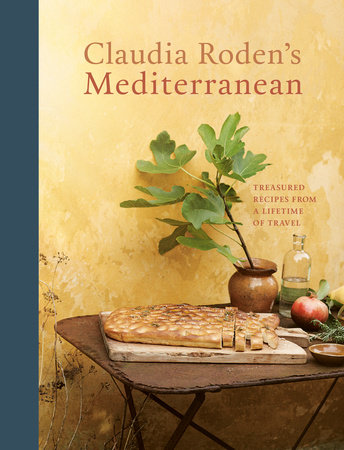 CLAUDIA RODEN'S MEDITERRANEAN: TREASURED RECIPES FROM A LIFETIME OF TRAVEL [A COOKBOOK] by Claudia Roden
Join world-renowned food writer Claudia Roden on a culinary journey around the Mediterranean, all from the comfort of her own dinner table. Credited with introducing her native Britain to the rich world of Middle Eastern food, Claudia Roden is a living legend. Though best known for her deep dives into cuisines from all around the world, Roden casts a wide net in this collection of simple, timeless, beautiful recipes.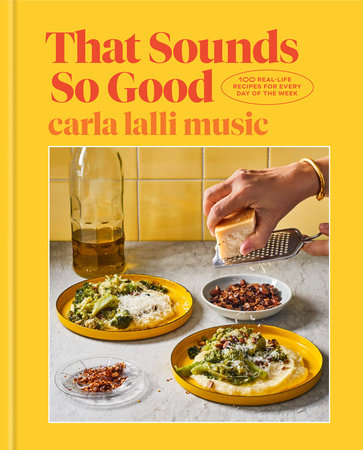 THAT SOUNDS SO GOOD: 100 REAL-LIFE RECIPES FOR EVERY DAY OF THE WEEK: A COOKBOOK by Carla Lalli Music
Recipes to match every mood, day of the week, and vibe from the beloved, James Beard Award-winning author of Where Cooking Begins. Readers will know that whatever they choose to cook, the food will be Carla to the core—bold, unique flavors with straightforward methods and swap-friendly ingredients. There are dishes like Fat Noodles with Crushed Herb Sauce, and techniques like finishing dishes with an all-purpose Spicy Creamy Sauce or a shower of Garlic Crunch Crumbs. Through it all, Carla shares strategies that keep cooking efficient and quick, like what to make ahead and how to use up all those wilted greens in the depths of the fridge.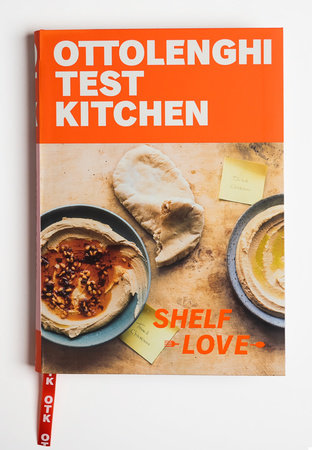 OTTOLENGHI TEST KITCHEN: SHELF LOVE: RECIPES TO UNLOCK THE SECRETS OF YOUR PANTRY, FRIDGE, AND FREEZER: A COOKBOOK by Noor Murad, Yotam Ottolenghi
From the New York Times bestselling author and his superteam of chefs, this is Ottolenghi, unplugged: 86 irresistible recipes for relaxed, flexible home cooking that gives everyday home cooks the accessible yet innovative Middle Eastern-inspired recipes they need to put dinner on the table with less stress and less fuss. All the signature Ottolenghi touches fans love are here—big flavors, veggie-forward appeal, diverse influences—but are distilled to maximize ease and creative versatility.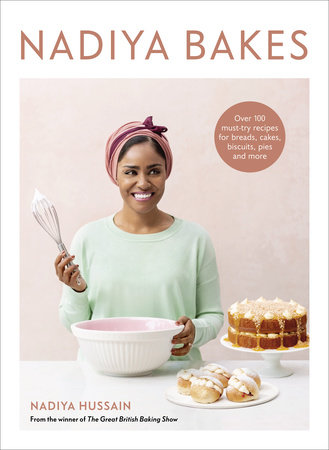 NADIYA BAKES: OVER 100 MUST-TRY RECIPES FOR BREADS, CAKES, BISCUITS, PIES, AND MORE: A BAKING BOOK by Nadiya Hussain
In her newest cookbook, based on her Netflix show and BBC series Nadiya Bakes, Nadiya shares more than 100 simple and achievable recipes for cakes, cookies, breads, tarts, and puddings that will become staples in your home. From Raspberry Amaretti Biscuits and Key Lime Cupcakes to Cheat's Sourdough and Spiced Squash Strudel, Nadiya has created an ultimate baking resource for just about every baked good that will entice beginner bakers and experienced pastry makers alike.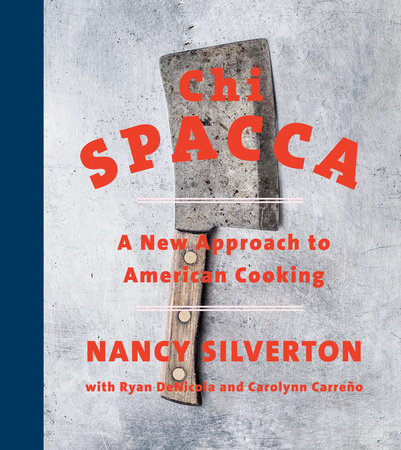 CHI SPACCA: A NEW APPROACH TO AMERICAN COOKING by Nancy Silverton, Ryan DeNicola, Carolynn Carreno
From the James Beard Award-winning star of Netflix's Chef's Table: A whole new approach to American cooking, one that blends the cutting edge culinary ethos of Los Angeles, the timeless flavors of Italy, and the pleasures of grilling with fire. Featuring 100+ recipes from Chi Spacca, Nancy Silverton's acclaimed Los Angeles restaurant. Included are such mouth-watering dishes as Fried Whole Branzino with Pickled Peppers and Charred Scallions; and Moroccan Braised Lamb Shanks. Vegetable dishes are given just as much attention, from fire-kissed Whole Roasted Cauliflower with Green Garlic Crème Fraîche to Charred Sugar Snap Peas with Yogurt, Guanciale, and Lemon Zest. Also included are Silverton's own spins on steakhouse classics such as Caesar salad, creamed corn, and mashed potatoes, as well as desserts, including, of course, her beloved butterscotch budino.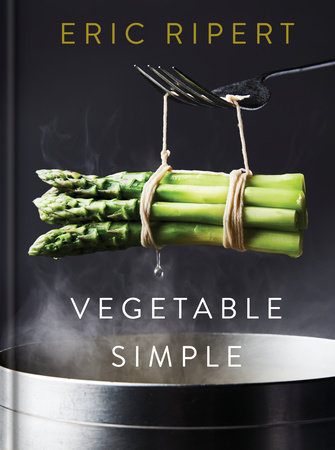 VEGETABLE SIMPLE: A COOKBOOK by Eric Ripert, Nigel Parry
From one of the world's most renowned chefs, 110 accessible, plant-based recipes that bring out the beauty of vegetables, simply prepared. In Vegetable Simple, Ripert turns his singular culinary imagination to vegetables: their beauty, their earthiness, their nourishing qualities, and the many ways they can be prepared. From vibrant Sweet Pea Soup to Fava Bean and Mint Salad, from warming Mushroom Bolognese to Roasted Carrots with Harissa, Eric Ripert articulates a vision for vegetables that are prepared simply, without complex steps or ingredients, allowing their essential qualities to shine and their color and flavor to remain uncompromised. Complete with gorgeous photos by renowned photographer Nigel Parry, this is a necessary guide for the way we eat today.
For more on these and more cookbooks visit: Fall Cooking
---
There's a Book for That! is brought to you by Penguin Random House's Sales department. Please follow our Tumblr by clicking here—and share this link with your accounts: theresabookforthat.tumblr.com. Thank you!
Did you see something on the news or read about something on your commute? Perhaps you noticed something trending on Twitter? Did you think: "There's a book for that!"? Then please, send it our way at theresabookforthat@penguinrandomhouse.com
Posted: November 17, 2021