There's a Book for That: Farming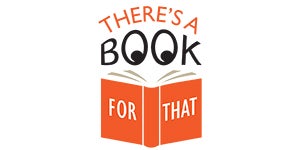 We were inspired this week by notice of the 200th Farmer's Almanac – that indispensable guide for those who make their livelihood off the land.  But farming has gone urban as we know… and the "farm to table movement" is still going strong. So we've compiled titles for a range of folks and ages: from those who cultivate crops, no matter their acreage or locale, to farm-fresh food lovers, to kids who like farm animals and equipment; And there's always the armchair farmer who gets the feel of turning soil by turning pages.
 FEATURED TITLES: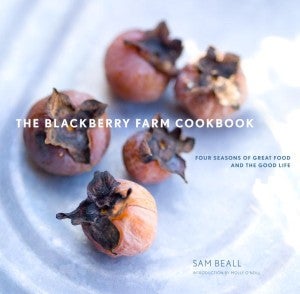 THE BLACKBERRY FARM COOKBOOK: FOUR SEASONS OF GREAT FOOD AND THE GOOD LIFE by Sam Beall Molly O'Neill
Nestled in the blue mists of Tennessee's Smoky Mountains, the 10,000-acre bucolic refuge of Blackberry Farm houses a top-rated small inn with one of the premier farm-to-table restaurants in the country. This sumptuous cookbook offers a collection of recipes that are as inspired by the traditional rustic cooking of the mountainous south as they are by a fresh, contemporary, artistic sensibility.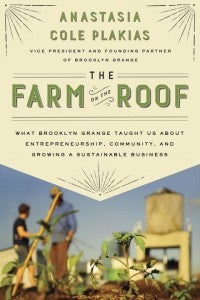 THE FARM ON THE ROOF: WHAT BROOKLYN GRANGE TAUGHT US ABOUT ENTREPRENEURSHIP, COMMUNITY, AND GROWING A SUSTAINABLE BUSINESS by Anastasia Cole Plakias
The founders of Brooklyn Grange, the world's largest green-rooftop farm, share their inspirational story of changing the world through entrepreneurship.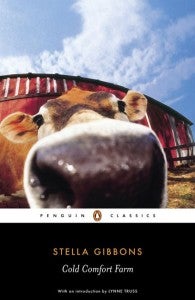 COLD COMFORT FARM by Stella Gibbons
The deliriously entertaining Cold Comfort Farm is "very probably the funniest book ever written" (The Sunday Times, London). When the recently orphaned socialite Flora Poste descends on her relatives at the aptly named Cold Comfort Farm in deepest Sussex, she finds a singularly miserable group in dire need of her particular talent: organization.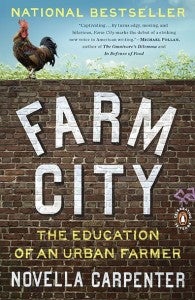 FARM CITY: THE EDUCATION OF AN URBAN FARMER by Novella Carpenter
What starts out as a few egg-laying chickens leads to turkeys, geese, and ducks. Novella Carpenter offers a charming memoir, full of hilarious moments, fascinating farmer's tips, and a great deal of heart, Farm City offers a beautiful mediation on what we give up to live the way we do today.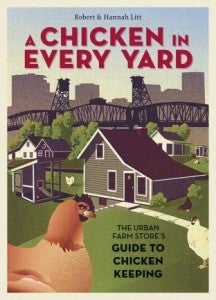 A CHICKEN IN EVERY YARD: THE URBAN FARM STORE'S GUIDE TO CHICKEN KEEPING by Robert and Hannah Litt
Robert and Hannah Litt have dispensed advice to hundreds of urban and suburban chicken-keepers from behind their perch at Portland's Urban Farm Store, and now they're ready to help you go local and sustainable with your own backyard birds. In this handy guide to breeds, feed, coops, and care, the Litts take you under their experienced wings.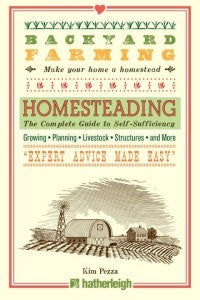 BACKYARD HOMESTEADING: THE COMPLETE GUIDE TO SELF-SUFFICIENCY by Kim Pezza
Backyard Farming: Homesteading is your all-in-one guide to successfully turning your rural property, suburban home, or urban dwelling into a productive food oasis.
FOR YOUNGER READERS: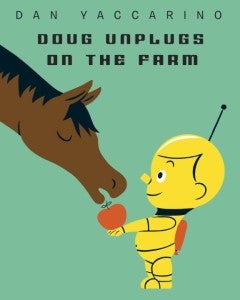 DOUG UNPLUGS ON THE FARM by Dan Yaccarino; Ages 5 to 9
When Doug's family journey is interrupted by some sheep in the road, he goes from downloading information about farm animals to actually interacting with them! Kids will enjoy this lively celebration of farm life and the value of hands-on learning which encourages them to go screen-free and explore the real world!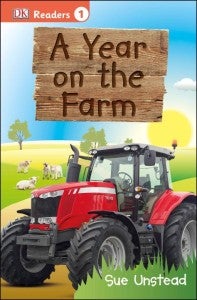 A YEAR ON THE FARM by Sue Unstead; Ages 5 to 7
Follow the busy lives of Mr. and Mrs. Farmer through A Year on the Farm, looking after the animals and growing crops. Look out for the busy Red Tractor who's helping out!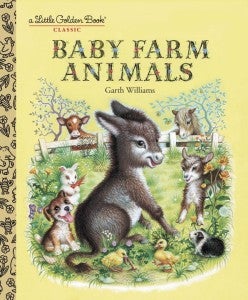 BABY FARM ANIMALS by Garth Williams; Ages 2 to 5
No one has illustrated animals with as much warmth, humor, and realism as Garth Williams. This classic–full of piglets, kittens, calves, and bunnies–is one of his best. Simple, humorous text identifies each fuzzy, furry, or feathery farm animal capering about the farm.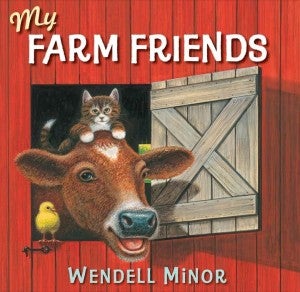 MY FARM FRIENDS by Wendell Minor; Ages 3 to 5
Wendell Minor's bright, bold artwork and jaunty verse celebrate the wonders of our farm friends, and a list of fun facts gives curious animal-lovers even more to enjoy.
For more information on these and related titles visit the collection: Farming
Posted: August 16, 2016