There's a Book for That: Favorites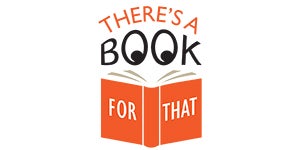 As the year winds down and the holidays ramp up, we are reflecting on books that continue to leave their mark on young and old, make great gifts and have a lot going for them in 2017. Recently, Penguin Random House's Library Marketing Field Reps presented a librarian webinar highlighting a range of such titles. Here is a sampling: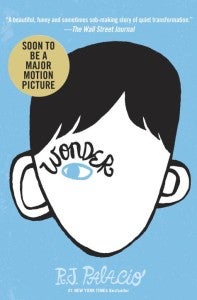 WONDER by R. J. Palacio
Soon to be a major motion picture with starring Julia Roberts, Owen Wilson and Jacob Tremblay (April, 2017)
Wonder is the story of Auggie, a boy born with major facial abnormalities but no cognitive ones.  The novel begins with Auggie's parents' decision to send him to school for the first time – beginning with 5th grade which is middle school in New York City, where the family lives.  Auggie rises to the occasion, but typical middle school hardships are tenfold harder for him. Though classified as a "middle-grade" book, Wonder is a classic of empathy for all readers as it proves the adage that our similarities are much stronger than our differences. – Liz Camfiord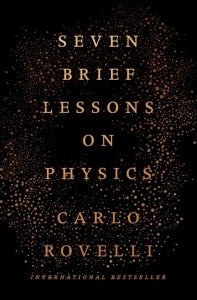 SEVEN BRIEF LESSONS ON PHYSICS by Carlo Rovelli
Carlo Rovelli's fantastic book I think could change the mind of even the most deeply pessimistic about science because, as Carlo states in the book, "Science is, above all, about visions." Covering the theory of relativity, quantum physics, the architecture of our cosmos, and much more in this slim volume, Rovelli peels back the mystique and myth around science. – Amanda Fensch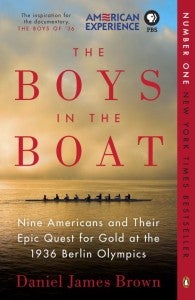 THE BOYS IN THE BOAT: NINE AMERICANS AND THEIR EPIC QUEST FOR GOLD AT THE 1936 BERLIN OLYMPICS by Daniel James Brown
By the end of the prologue, I was hooked, reading it straight through in one sitting. Daniel James Brown's switches between Joe Rantz's early and home life partnered with the team selections and shell races made what could have been a monotonous plot, into a very page turning narrative.  Peppered throughout, and seamlessly incorporated, he also includes the crisis of the Great Depression and its effects on the US, while pinpointing the concurrent events in Germany and Hitler's rise to power. The minute I finished it I had to tell my family all about it. The reluctant young readers in the group absolutely loved the audiobook and demanded it be played anytime we got in the car. – Katie Kipe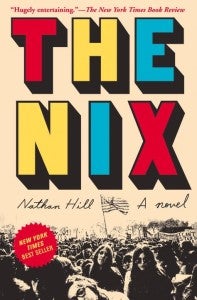 THE NIX by Nathan Hill
The Nix is a sprawling satire that perfectly captures the late-capitalism, post-democratic society in which we live – obsessed as it is with superficiality, consumerism, unreality – but which also treats its characters with such warmth, such sincerity, such empathy that it's a tonic for the times we're in. – Pennie Hoyle
Note: Meryl Streep and J.J. Abrams have partnered to bring THE NIX to the small screen as a limited TV series. Streep is reportedly looking to executive produce and star in the project.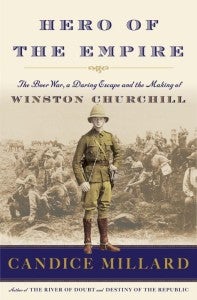 HERO OF THE EMPIRE by Candice Millard
I always thought of Winston Churchill as a cigar smoking, short stocky man who was a great leader of England during WWII and somewhat crippled by his bigger nation partners in the US and Soviet Union against Nazi Germany but Candice Millard shows us a completely different side of Churchill as a young man full of aspiration and eager to serve his country.
The author spins a story of bravery, savagery and chance encounters.  It is timeless non-fiction that reads like fiction on par with Stieg Larsson and draws comparison to works by Nathaniel Philbrick.  It's perfect for readers interested in the time period and war history.  – Brian Nielsen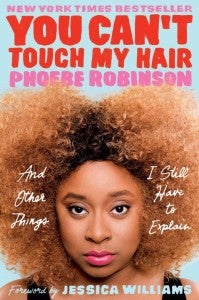 YOU CAN'T TOUCH MY HAIR by Phoebe Robinson
Comedian Phoebe Robinson has experienced her fair share over the years: from being unceremoniously relegated to the role of "the black friend", been followed around stores by security guards; and yes, people do ask her whether they can touch her hair all the time.  Now, she's taking these topics to the page. As personal as it is political, You Can't Touch My Hair examines our cultural climate and skewers our biases with humor and heart. – Hugo Bresson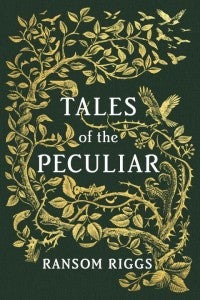 TALES OF THE PECULIAR by Ransom Riggs
This is a book for peculiars only, if you don't find yourself floating out of bed in the middle of the night because you forgot to tie yourself to the mattress, or if you're not sprouting flames from the palms of your hands an inopportune times or if you don't chew food with the mouth in the back of your head, then please whatever you do, don't read this book! – Robert Haddock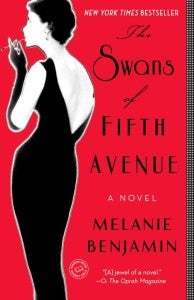 THE SWANS OF FIFTH AVENUE by Melanie Benjamin
This is the story of Truman Capote and his swans. Babe Paley, along with Slim Keith, Gloria Vanderbilt, Pamela Churchill, and more. But mostly Babe. It is the story of how Capote courted them, lunched with them, entertained them, and used them to make his entrée into the world that their husbands inhabited – that of men of wealth, the one status that Truman wanted, but was unable to attain…But Capote couldn't maintain his friendship with his swans.  He miscalculated, and published a chapter out of his most famous and never-to-be-finished novel, Answered Prayers.  In it, he told stories that should have never been revealed.
Truman Capote fascinates us. We can't get enough of him.  And stories of glitterati and socialites will always fascinate us. – Sharon Parker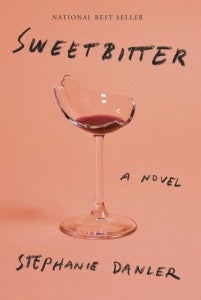 SWEETBITTER by Stephanie Danler
A thrilling novel of the senses, and coming-of-age tale, follows a small-town girl who gets the education of a lifetime at one of the most exclusive restaurants in Manhattan…Stephanie Danler conjures the nonstop and totally adrenalized world of the restaurant. Evoking the infinite possibility of being young in New York City with heart-stopping accuracy, Sweetbitter is ultimately about the power of what remains after disillusionment, and the wisdom that comes from life experiences… both sweet and bitter.  – Brad Simpson
For more on these and other books on our list visit the edelweiss collection: Year-End Hot Titles
Posted: December 14, 2016