There's a Book for That: February Book Club Picks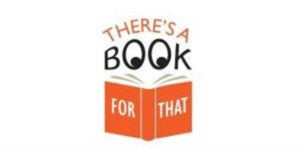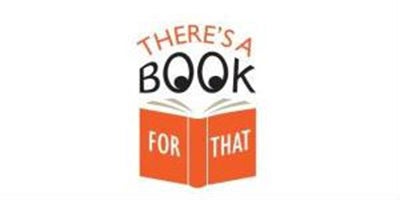 February is showing Penguin Random House books a lot of love with so many book club selections of our titles. Catch up on the following choice fiction and nonfiction and join the conversation!
Read with Jenna, the Jenna Bush Hager Book Club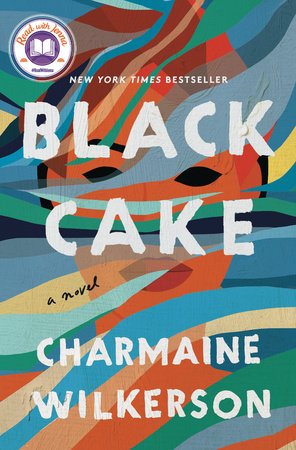 BLACK CAKE by Charmaine Wilkerson
In present-day California, Eleanor Bennett's death leaves behind a puzzling inheritance for her two children, Byron and Benny: a traditional Caribbean black cake, made from a family recipe with a long history, and a voice recording. In her message, Eleanor shares a tumultuous story about a headstrong young swimmer who escapes her island home under suspicion of murder. The heartbreaking journey Eleanor unfolds, the secrets she still holds back, and the mystery of a long-lost child, challenge everything the siblings thought they knew about their family, and themselves.
Good Morning America Book Club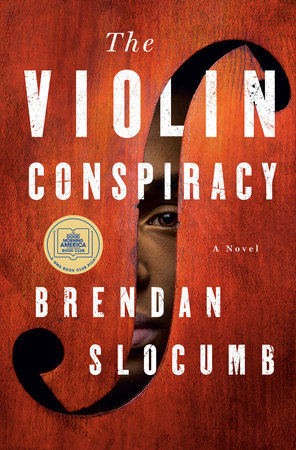 THE VIOLIN CONSPIRACY by Brendan Slocumb
Growing up Black in rural North Carolina, Ray has a gift and a dream—he's determined to become a world-class professional violinist, and nothing will stand in his way. Not his mother, who wants him to stop making such a racket; not the fact that he can't afford a violin suitable to his talents; not even the racism inherent in the world of classical music. When he discovers that his great-great-grandfather's beat-up old fiddle is actually a priceless Stradivarius, all his dreams suddenly seem within reach. Together, Ray and his violin take the world by storm. But on the eve of the renowned and cutthroat Tchaikovsky Competition the violin is stolen. A ransom note for five million dollars is left in its place. With the descendants of the man who once enslaved Ray's great-great-grandfather asserting that the instrument is rightfully theirs, and with his family staking their own claim, Ray doesn't know who he can trust—or whether he will ever see his beloved violin again.
Oprah's Book Club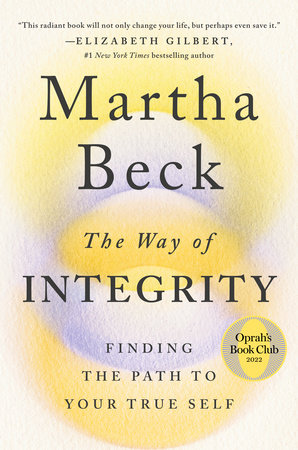 THE WAY OF INTEGRITY: FINDING THE PATH TO YOUR TRUE SELF by Martha Beck
Inspired by The Divine Comedy, Beck uses Dante's classic hero's journey as a framework to break down the process of attaining personal integrity into small, manageable steps. With techniques tested on hundreds of her clients, Beck brings her expertise as a social scientist, life coach and human being to help readers to uncover what integrity looks like in their own lives. She takes us on a spiritual adventure that not only will change the direction of our lives, but also bring us to a place of genuine happiness.
Bellettrist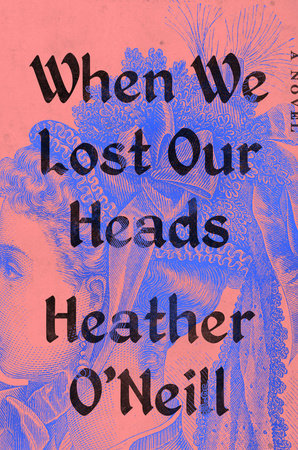 WHEN WE LOST OUR HEADS by Heather O'Neill
Marie and Sadie are attracted to each other in an instant..yet after a time their relationship becomes toxic and dangerous, forced to separate, they spend their teenage years engaged in acts of alternating innocence and depravity—until a singular event unites them once more, with dizzying effects. And after Marie inherits her father's sugar empire and Sadie disappears into the city's gritty underworld, a revolution of the working class begins to foment. Each of them will have unexpected roles to play in events that upend their city—the only question is whether they will find each other once more. Exploring gender and power, sex and desire, class and status, and the terrifying power of the human heart when it can't let someone go.
Fearless, the Malala Book Club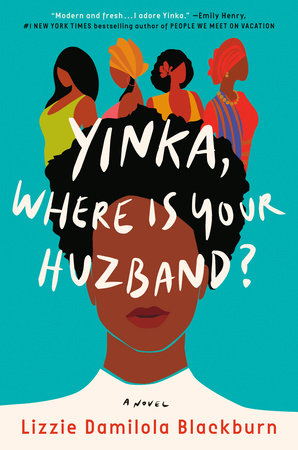 YINKA, WHERE IS YOUR HUZBAND? by Lizzie Damilola Blackburn
Wry, acerbic, moving, this is a love story that makes you smile but also makes you think—and explores what it means to find your way between two cultures, both of which are yours. Yinka balances her Nigerian family's traditional values against her friends' modern sensibilities.—she staunchly refuses to join social media and won't compromise her own beliefs for anyone. A relatable, witty, strong-willed heroine, she also grapples with timely issues such as society's standards of beauty, colorism, cultural expectations, and pressures to settle down.
Goop, Gwyneth Paltrow's Book Club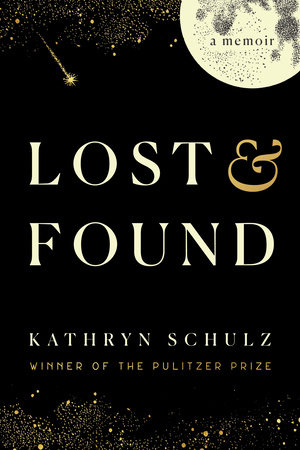 LOST & FOUNDby Kathryn Schulz
Eighteen months before Kathryn Schulz's father died, she met the woman she would marry. In Lost & Found, she weaves the story of those relationships into a brilliant exploration of the role that loss and discovery play in all of our lives. A staff writer at The New Yorker and winner of the Pulitzer Prize, Schulz writes with curiosity, tenderness, erudition, and wit about our finite yet infinitely complicated lives.
Marie Claire's #ReadwithMC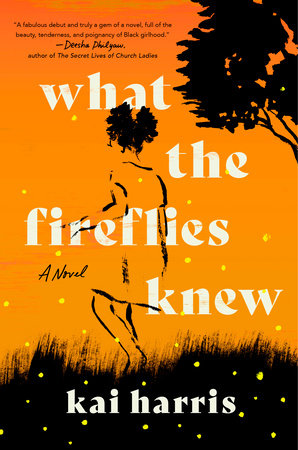 WHAT THE FIREFLIES KNEW by Kai Harris
Capturing all the vulnerability, perceptiveness, and inquisitiveness of a young Black girl on the cusp of puberty, Harris's prose perfectly inhabits that hazy space between childhood and adolescence, where everything that was once familiar develops a veneer of strangeness when seen through newer, older eyes. Told from the perspective of KB, an eleven- year-old girl, as she learns this new life, from the first few pages her youthful, inquisitive, endearing voice immediately pulls readers in and makes one want to go along on the journey with her as she moves through this strange, illuminating summer.
Private Collection, the Susan Orlean Book Club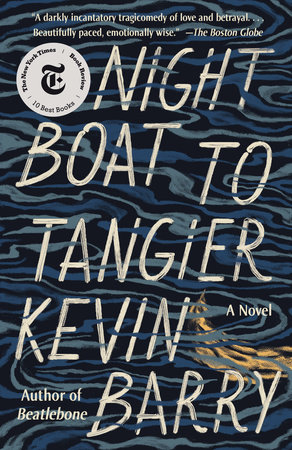 NIGHT BOAT TO TANGIER by Kevin Barry
In the dark waiting room of the ferry terminal in the sketchy Spanish port of Algeciras, two aging Irishmen—Maurice Hearne and Charlie Redmond, longtime partners in the lucrative and dangerous enterprise of smuggling drugs—sit at night, none too patiently. It is October 23, 2018, and they are trying to locate Maurice's estranged daughter, Dilly, whom they've heard is either arriving on a boat coming from Tangier or departing on one heading there. This nocturnal vigil will initiate an extraordinary journey back in time to excavate their shared history of violence, romance, mutual betrayals, and serial exiles. Rendered with the dark humor, Night Boat to Tangier is a superbly melancholic melody of a novel, full of beautiful phrases and terrible men.
Nerdette Book Club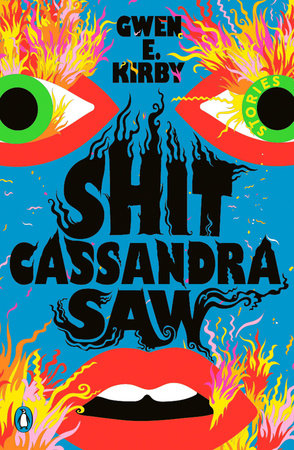 SHIT CASSANDRA SAW by Gwen E. Kirby
Cassandra may have seen the future, but it doesn't mean she's resigned to telling the Trojans everything she knows. In this ebullient collection, virgins escape from being sacrificed, witches refuse to be burned, whores aren't ashamed, and every woman gets a chance to be a radioactive cockroach warrior who snaps back at catcallers. Gwen E. Kirby experiments with found structures—a Yelp review, a WikiHow article—which her fierce, irreverent narrators push against, showing how creativity within an enclosed space undermines and deconstructs the constraints themselves. When these women tell the stories of their triumphs as well as their pain, they emerge as funny, angry, loud, horny, lonely, strong protagonists who refuse be secondary characters a moment longer.
Wild Reads, the Cheryl Strayed Book Club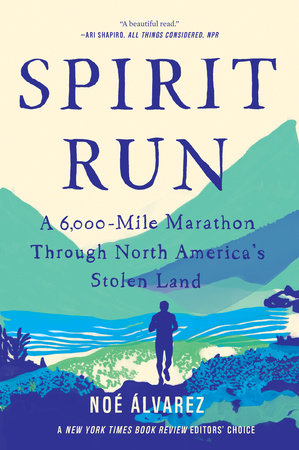 SPIRIT RUN by Noe Alvarez
Growing up in Yakima, Washington, Noé Álvarez worked at an apple-packing plant alongside his mother. A university scholarship offered escape, but as a first-generation Latino college-goer, Álvarez struggled to fit in. At nineteen, he learned about a Native American/First Nations movement called the Peace and Dignity Journeys, epic marathons meant to renew cultural connections across North America. He dropped out of school and joined a group of Dené, Secwépemc, Gitxsan, Dakelh, Apache, Tohono O'odham, Seri, Purépecha, and Maya runners, all fleeing difficult beginnings. Telling their stories alongside his own, Álvarez writes about a four-month-long journey from Canada to Guatemala that pushed him to his limits. Running through mountains, deserts, and cities, and through the Mexican territory his parents left behind, Álvarez forges a new relationship with the land, and with the act of running, carrying with him the knowledge of his parents' migration, and—against all odds in a society that exploits his body and rejects his spirit—the dream of a liberated future.
Camilla Parker Bowles' Book Club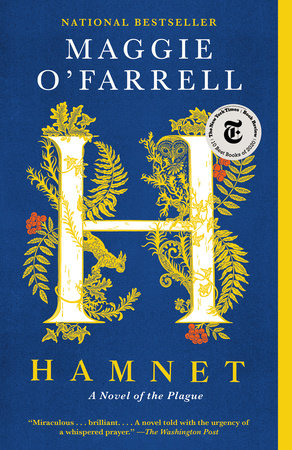 HAMNET by Maggie O'Farrell
The extraordinarily received, deeply moving novel from the acclaimed author of I Am, I Am, I Am about the death of Shakespeare's eleven-year-old son Hamnet—a name interchangeable with Hamlet in fifteenth-century Britain—and the years leading up to the production of his great play.
For more about these titles visit February Book Club Picks
---
There's a Book for That! is brought to you by Penguin Random House's Sales department. Please follow our Tumblr by clicking here—and share this link with your accounts: theresabookforthat.tumblr.com. Thank you!
Did you see something on the news or read about something on your commute? Perhaps you noticed something trending on Twitter? Did you think: "There's a book for that!"? Then please, send it our way at theresabookforthat@penguinrandomhouse.com
Posted: February 16, 2022