There's a Book for That: Feminism Then and Now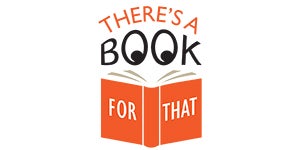 While we are still honoring Women's History Month, it's interesting to survey where the feminist movement has been and what it means now through the lens of classic works and contemporary voices. From de Beauvoir to Crispin, from bra-burning to badass crafting, the following titles have a lot to say about the need for social change.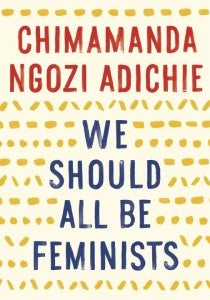 WE SHOULD ALL BE FEMINISTS by Chimamanda Ngozi Adichie
A passionate, clever, and spirited argument for gender equality, from the bestselling author of Americanah. What does "feminism" mean today? That is the question at the heart of We Should All Be Feminists, a personal, eloquently-argued essay—adapted from her much-viewed TEDx talk of the same name.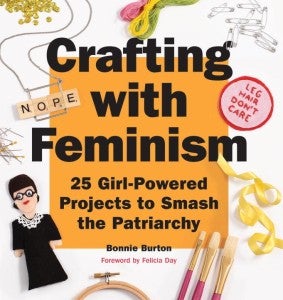 CRAFTING WITH FEMINISM: 25 GIRL-POWERED PROJECTS TO SMASH THE PATRIARCHY by Bonnie Burton
Grab a handful of glitter and get your girl power on with 25 subversive and easy-to-make projects. This is what a feminist crafter looks like! Crafting with Feminism features 25 irreverent and easy-to-make projects that celebrate everything that rocks about girls, gals, and badass women.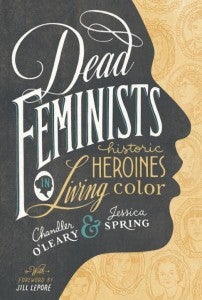 DEAD FEMINISTS: HISTORIC HEROINES IN LIVING COLOR by Chandler O'Leary, Jessica Spring, Jill Lepore
A national bestseller, this gorgeously illustrated letterpress-inspired book combines feminist history with a vision for a better future. Dead Feminists is a lushly illustrated and inclusive celebration of inspiring women who transformed the world and created social change.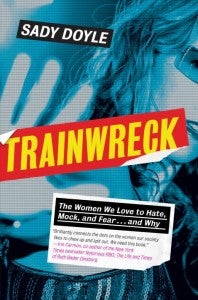 TRAINWRECK: THE WOMEN WE LOVE TO HATE, MOCK, AND FEAR . . . AND WHY by Sady Doyle
She's everywhere once you start looking for her: the trainwreck… She's Britney Spears shaving her head, Whitney Houston saying, "crack is whack," and Amy Winehouse, dying in front of millions. But the trainwreck is also as old (and as meaningful) as feminism itself: From Mary Wollstonecraft to Charlotte Brontë, Billie Holiday, Sylvia Plath, and even Hillary Clinton.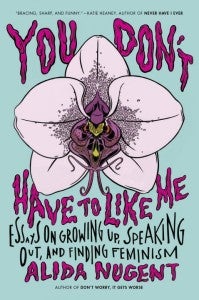 YOU DON'T HAVE TO LIKE ME: ESSAYS ON GROWING UP, SPEAKING OUT, AND FINDING FEMINISM by Alida Nugent
From the author of Don't Worry It Gets Worse comes a new collection of wickedly funny essays about being a woman in the Internet age, from the terror of buying Plan B in the drugstore, to the scarlet F that falls on you if you declare yourself a feminist at a party.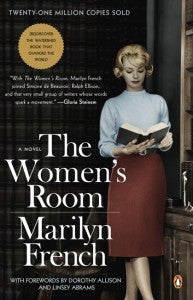 THE WOMEN'S ROOM: A NOVEL by Marilyn French, Dorothy Allison, Linsey Abrams
Originally published in 1977, The Women's Room was a novel that-for the first time-expressed the inner lives of women who left education and professional advancement behind to marry in the 1950s, only to find themselves adrift and unable to support themselves after divorce in the 1970s. Some became destitute, a few went insane. But many went back to school in the heyday of the Women's Liberation movement, and were swept up in the promise of equality.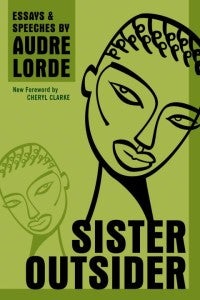 SISTER OUTSIDER: ESSAYS AND SPEECHES by Audre Lorde
Presenting the essential writings of black lesbian poet and feminist writer Audre Lorde, SISTER OUTSIDER celebrates an influential voice in twentieth-century literature. In this charged collection of fifteen essays and speeches, Lorde propounds social difference as a vehicle for action and change. Her prose is incisive, unflinching, and lyrical, reflecting struggle but ultimately offering messages of hope.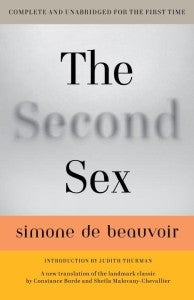 THE SECOND SEX by Simone de Beauvoir
Simone de Beauvoir's groundbreaking masterpiece is the first new translation since Knopf's original 1953 publication—and the first ever to be unabridged.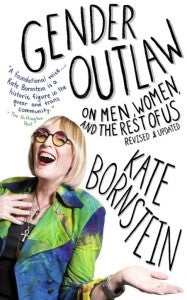 GENDER OUTLAW: ON MEN, WOMEN, AND THE REST OF US by Kate Bornstein
Trans performance artist, playwright, and activist Kate Bornstein guides readers on a  wonderfully scenic journey across the frontiers of gender and identity with her signature humor, honesty, and outrageous flair. Bornstein's coming-of-age and transformation from heterosexual male to lesbian woman makes for a funny and insightful memoir-cum-manifesto.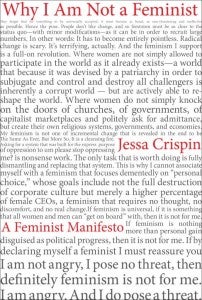 WHY I AM NOT A FEMINIST: A FEMINIST MANIFESTO by Jessa Crispin
Are you a feminist? Do you believe women are human beings and that they deserve to be treated as such? That women deserve all the same rights and liberties bestowed upon men? If so, then you are a feminist…or so the feminists keep insisting. But somewhere along the way, the movement for female liberation sacrificed meaning for acceptance, and left us with a banal, polite, ineffectual pose that barely challenges the status quo.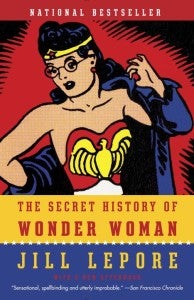 THE SECRET HISTORY OF WONDER WOMAN by Jill Lepore
Wonder Woman, created in 1941, on the brink of World War II, is the most popular female superhero of all time. Aside from Superman and Batman, she has lasted the longest and commanded the most, vast and wildly passionate following. In Jill Lepore's riveting work of historical detection, Wonder Woman's story provides the missing link in the history of the struggle for women's rights.
For more information on these and related titles visit: Feminism Then and Now
Posted: March 16, 2017