There's a Book For That: Fifty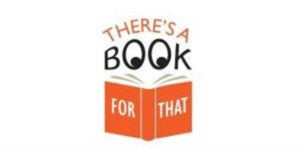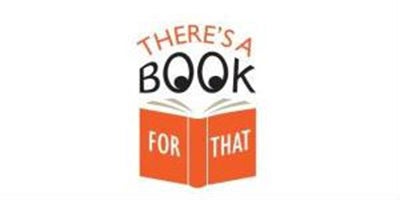 This week, the number "fifty" has become conspicuous in a rich array of titles beginning with a debut novel that's being lauded by readers and reviewers alike, Fifty Words for Rain. And we have at least fifty reasons why books are your best bet to get you through 2020!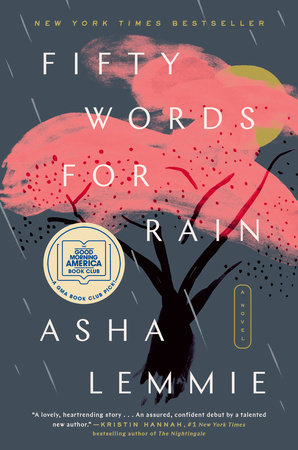 FIFTY WORDS FOR RAIN: A NOVEL by Asha Lemmie
A Good Morning America Book Club Pick!
From debut author Asha Lemmie, a sweeping, heartrending coming-of-age novel about a young woman's quest for acceptance in post-World War II Japan. Spanning decades and continents, Fifty Words for Rain is a dazzling epic about the ties that bind, the ties that give you strength, and what it means to try to break free.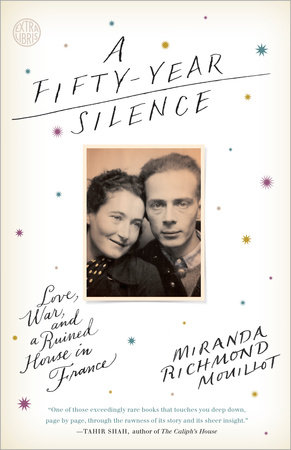 A FIFTY-YEAR SILENCE: LOVE, WAR, AND A RUINED HOUSE IN FRANCE by Miranda Richmond Mouillot
A Fifty-Year Silence is the deeply involving account of Miranda Richmond Mouillot's journey to find out what happened between her grandmother, a physician, and her grandfather, an interpreter at the Nuremberg Trials, who refused to utter his wife's name aloud after she left him. With warmth, humor, and rich, evocative details that bring her grandparents' outsize characters and their daily struggles vividly to life, A Fifty-Year Silence is a heartbreaking, uplifting love story spanning two continents and three generations.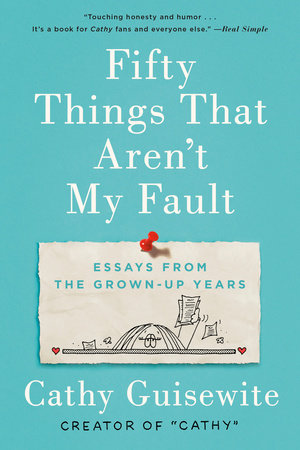 FIFTY THINGS THAT AREN'T MY FAULT: ESSAYS FROM THE GROWN-UP YEARS by Cathy Guisewite
From the creator of the iconic Cathy comic strip comes her first collection of funny, wise, poignant, and incredibly honest essays about being a woman in what she lovingly calls "the panini generation." Heartfelt and humane and always cathartic, Fifty Things That Aren't My Fault is ideal reading for mothers, daughters, and anyone who is caught somewhere in between.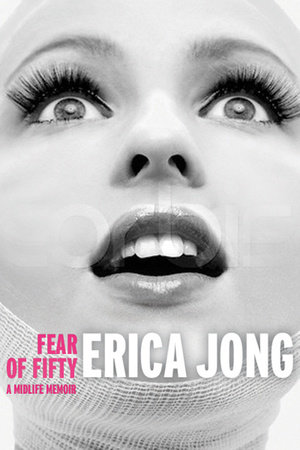 FEAR OF FIFTY: A MIDLIFE MEMOIR by Erica Jong
In Fear of Fifty, a New York Times bestseller when first published in 1994, Erica Jong looks to the second half of her life and "goes right to the jugular of the women who lived wildly and vicariously through Fear of Flying" (Publishers Weekly), delivering highly entertaining stories and provocative insights on sex, marriage, aging, feminism, and motherhood.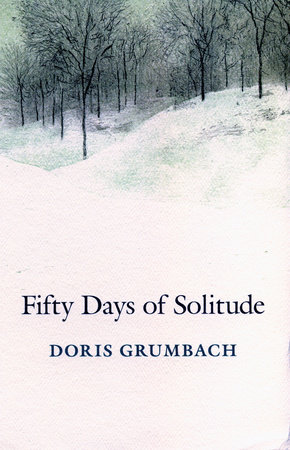 FIFTY DAYS OF SOLITUDE by Doris Grumbach
Faced with a rare opportunity to experiment with solitude, Doris Grumbach decided to live in her coastal Maine home without speaking to anyone for fifty days. The result is a beautiful meditation about what it means to write, to be alone, and to come to terms with mortality.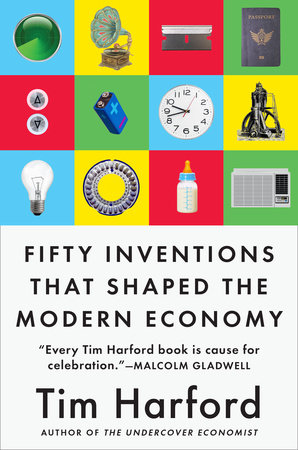 FIFTY INVENTIONS THAT SHAPED THE MODERN ECONOMY by Tim Harford
Fifty Inventions That Shaped the Modern Economy paints an epic picture of change in an intimate way by telling the stories of the tools, people, and ideas that had far-reaching consequences for all of us. From the plough to artificial intelligence, from Gillette's disposable razor to IKEA's Billy bookcase, bestselling author and Financial Times columnist Tim Harford recounts each invention's own curious, surprising, and memorable story.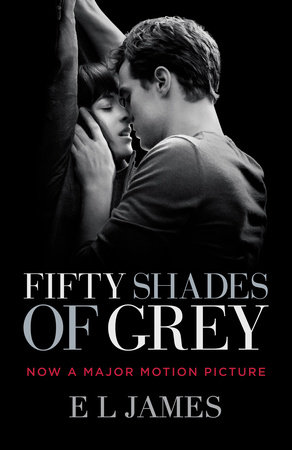 FIFTY SHADES OF GREY: BOOK ONE OF THE FIFTY SHADES TRILOGY by E L James
When literature student Anastasia Steele goes to interview young entrepreneur Christian Grey, she encounters a man who is beautiful, brilliant, and intimidating. The unworldly, innocent Ana is startled to realize she wants this man and, despite his enigmatic reserve, finds she is desperate to get close to him. Unable to resist Ana's quiet beauty, wit, and independent spirit, Grey admits he wants her, too—but on his own terms.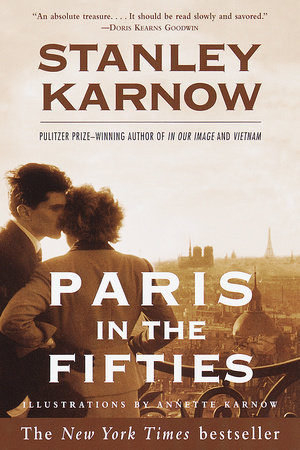 PARIS IN THE FIFTIES by Stanley Karnow
In July 1947, fresh out of college and long before he would win the Pulitzer Prize and become known as one of America's finest historians, Stanley Karnow boarded a freighter bound for France, planning to stay for the summer. He stayed for ten years, first as a student and later as a correspondent for Time magazine. By the time he left, Karnow knew Paris so intimately that his French colleagues dubbed him "le plus parisien des Américains"—the most Parisian American. A veteran reporter and historian, Karnow's Paris in the Fifties is a vivid and delightful history of a charmed decade in the greatest city in the world.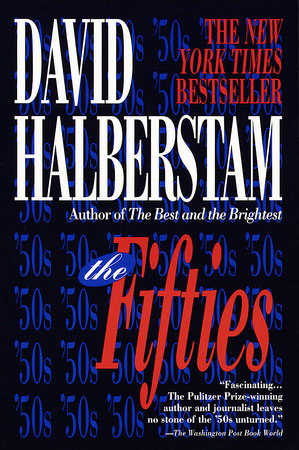 THE FIFTIES by David Halberstam
The Fifties is a sweeping social, political, economic, and cultural history of the ten years that Halberstam regards as seminal in determining what our nation is today. Halberstam offers portraits of not only the titans of the age: Eisenhower Dulles, Oppenheimer, MacArthur, Hoover, and Nixon, but also of Harley Earl, who put fins on cars; Dick and Mac McDonald and Ray Kroc, who mass-produced the American hamburger; Kemmons Wilson, who placed his Holiday Inns along the nation's roadsides; U-2 pilot Gary Francis Powers; Grace Metalious, who wrote Peyton Place; and "Goody" Pincus, who led the team that invented the Pill.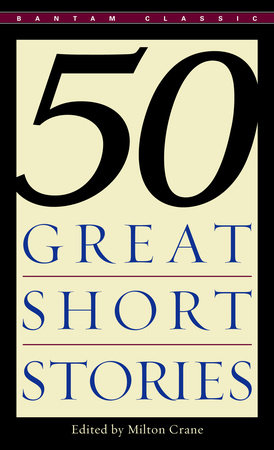 FIFTY GREAT SHORT STORIES edited by Milton Crane
50 Great Short Stories is a comprehensive selection from the world's finest short fiction edited by Milton Crane. The authors represented range from Hawthorne, Maupassant, and Poe, through Henry James, Conrad, Aldous Huxley, and James Joyce, to Hemingway, Katherine Anne Porter, Faulkner, E.B. White, Saroyan, and O'Connor.
For more on these titles visit Fifty
---
There's a Book for That! is brought to you by Penguin Random House's Sales department. Please follow our Tumblr by clicking here—and share this link with your accounts: theresabookforthat.tumblr.com. Thank you!
Did you see something on the news or read about something on your commute? Perhaps you noticed something trending on Twitter? Did you think: "There's a book for that!"? Then please, send it our way at theresabookforthat@penguinrandomhouse.com
Posted: September 9, 2020