There's a Book for That: Filipino American History Month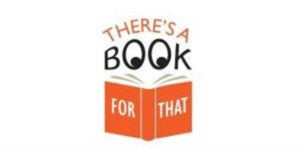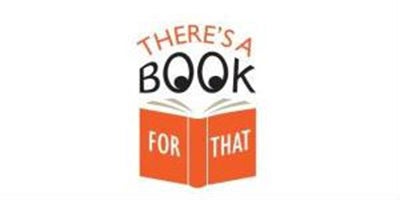 October is Filipino American History Month, recognized as such by U.S. Congress in 2009. Filipino Americans are the second-largest Asian American group in the nation and Filipino American History Month commemorates the first recorded presence of Filipinos in the continental United States, which occurred on October 18, 1587 in Morro Bay, California. We invite you to immerse yourselves in the culture and often personal history of Filipino-Americans in the following exemplary fiction and nonfiction: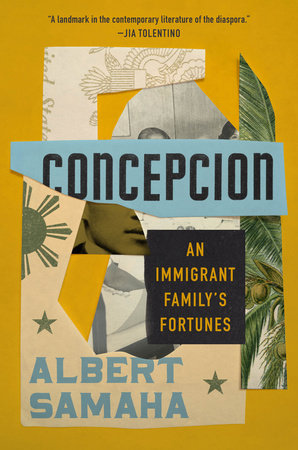 CONCEPCION: AN IMMIGRANT FAMILY'S FORTUNES by Albert Samaha
A journalist's powerful and incisive account of the forces steering the fate of his sprawling Filipinx-American family reframes how we comprehend the immigrant experience: Nearing the age at which his mother had migrated to the US, Albert Samaha began to question the ironclad belief in a better future that had inspired her family to uproot themselves from their birthplace. As a rising tide of inequality and discrimination threatened to engulf her, her brother Spanky—a rising pop star back in Manila, now working as a luggage handler at San Francisco airport—and others of their generation, he wondered whether their decision to abandon a middle-class existence in the Philippines had been worth the cost.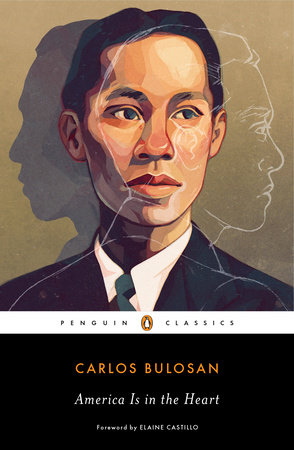 AMERICA IS IN THE HEART by Carlos Bulosan
A 1946 Filipino American social classic about the United States in the 1930s from the perspective of a Filipino migrant laborer who endures racial violence and struggles with the paradox of the American dream, with a foreword by novelist Elaine Castillo. Poet, essayist, novelist, fiction writer and labor organizer, Carlos Bulosan (1911-1956) was one of the most important 20th century social critics with his deeply moving account of what it was like to be criminalized in the U.S. as a Filipino migrant drawn to the ideals of what America symbolized and committed to social justice for all marginalized groups.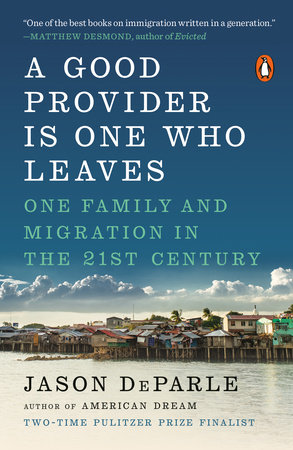 A GOOD PROVIDER IS ONE WHO LEAVES: ONE FAMILY AND MIGRATION IN THE 21ST CENTURY by Jason DeParle
The definitive chronicle of our new age of global migration, told through the multi-generational saga of a Filipino family, by a veteran New York Times reporter and two-time Pulitzer Prize finalist. At the heart of the story is Rosalie, who escapes poverty by becoming a nurse, and lands jobs in Jeddah, Abu Dhabi and, finally, Texas—joining the record forty-four million immigrants in the United States.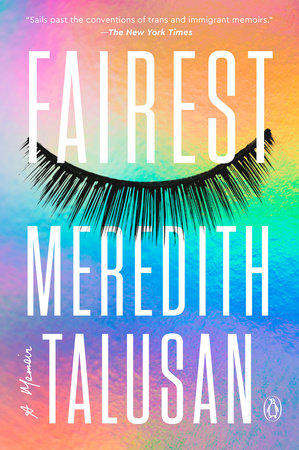 FAIREST: A MEMOIR by Meredith Talusan
A singular, beautifully written coming-of-age memoir of a Filipino boy with albinism whose story travels from an immigrant childhood to Harvard to a gender transition and illuminates the illusions of race, disability, and gender.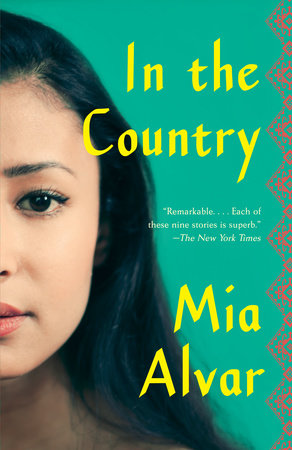 IN THE COUNTRY: STORIES by Mia Alvar
In her stunning debut, Mia Alvar gives us a vivid, insightful picture of the Filipino diaspora: exiles, emigrants, and wanderers uprooting their families to begin new lives in the Middle East and America—and, sometimes, turning back.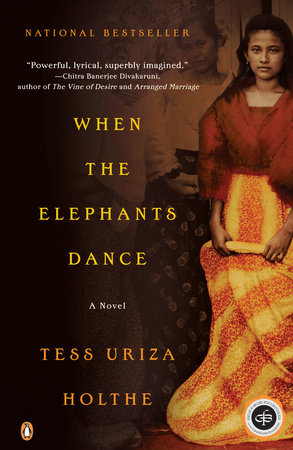 WHEN THE ELEPHANTS DANCE by Tess Uriza Holthe
Through the eyes of three narrators, thirteen-year-old Alejandro Karangalan, his spirited older sister Isabelle, and Domingo, a passionate guerilla commander, we see how ordinary people must learn to live during uncertainty. With When the Elephants Dance Holthe has not only written a gripping narrative of how Alejandro, Isabelle, Domingo and their community fight for survival, but a loving tribute to the magical realism that infuses Filipino culture. The stories shared by her characters are based on the same tales handed down to Holthe from her Filipino father and lola, her grandmother.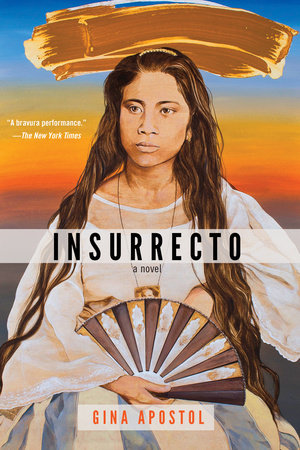 INSURRECTO by Gina Apostol
Histories and personalities collide in this literary tour-de-force about the Philippines' present and America's past. Apostol pushes up against the limits of fiction in order to recover the atrocity in Balangiga, and in so doing, she shows us the dark heart of an untold and forgotten war that would shape the next century of Philippine and American history.
FOR YOUNGER READERS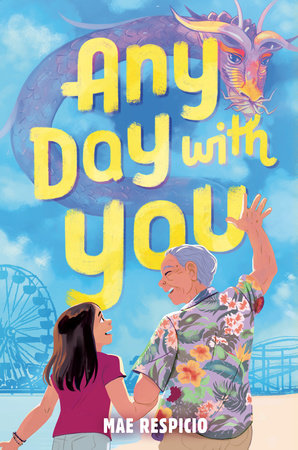 ANY DAY WITH YOU by Mae Respicio
Kaia and her family live near the beach in California, where the fun of moviemaking is all around them. This summer, Kaia and her friends are part of a creative arts camp, where they're working on a short movie to enter in a contest. The movie is inspired by the Filipino folktales that her beloved Tatang, her great-grandfather, tells. Tatang lives with her family and is like the sparkle of her special-effects makeup. When Tatang decides that it is time to return to his homeland in the Philippines, Kaia will do anything to convince him not to go.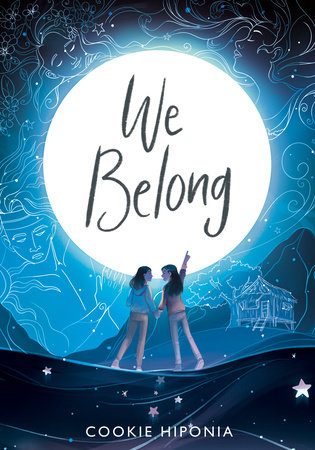 WE BELONG by Cookie Hiponia
An extraordinarily beautiful novel-in-verse, this important debut weaves a dramatic immigrant story together with Pilipino mythology to create something wholly new.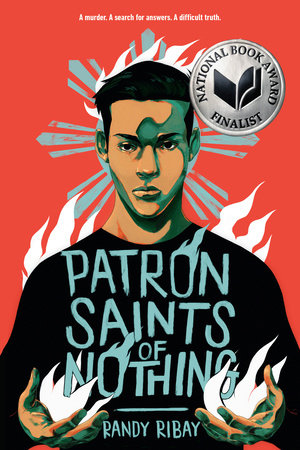 PATRON SAINTS OF NOTHING by Randy Ribay
A NATIONAL BOOK AWARD FINALIST
A powerful coming-of-age story about grief, guilt, and the risks a Filipino-American teenager takes to uncover the truth about his cousin's murder. As gripping as it is lyrical, Patron Saints of Nothing is a page-turning portrayal of the struggle to reconcile faith, family, and immigrant identity.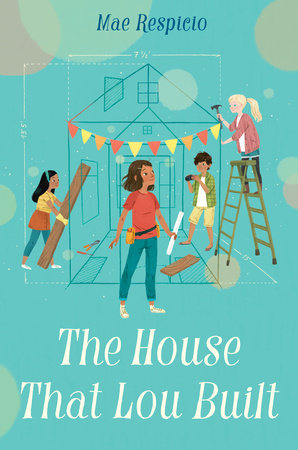 THE HOUSE THAT LOU BUILT by Mae Respicio
AN NPR BEST BOOK OF THE YEAR
Lou Bulosan-Nelson has the ultimate summer DIY project. She's going to build her own "tiny house," 100 square feet all her own. She shares a room with her mom in her grandmother's house, and longs for a place where she can escape her crazy but lovable extended Filipino family. Lou enjoys her woodshop class and creating projects, and she plans to build the house on land she inherited from her dad, who died before she was born. But then she finds out that the land may not be hers for much longer.
For more about these titles visit Filipino American History Month
---
There's a Book for That! is brought to you by Penguin Random House's Sales department. Please follow our Tumblr by clicking here—and share this link with your accounts: theresabookforthat.tumblr.com. Thank you!
Did you see something on the news or read about something on your commute? Perhaps you noticed something trending on Twitter? Did you think: "There's a book for that!"? Then please, send it our way at theresabookforthat@penguinrandomhouse.com
Posted: October 6, 2021