There's a Book for That: First Ladies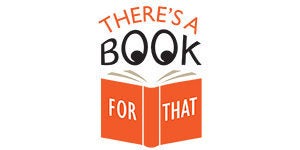 Michelle Obama's memoir, BECOMING, is soaring as she holds audiences in rapt attention at sold-out events across the country. At least part of Michelle Obama's popularity is the perspective she offers from the 8 years she spent as First Lady of the United States and our fascination with the role as well as the lives and accomplishments of the women who have inhabited the position. In fact, Penguin Random House has published a number of excellent biographies and memoirs of other First Ladies, a selection of which you may find here, accompanying BECOMING, for your reading or gift-giving pleasure: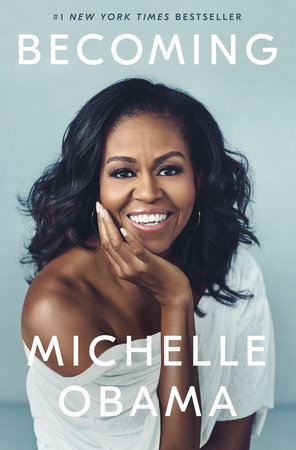 BECOMING by Michelle Obama
In her memoir, a work of deep reflection and mesmerizing storytelling, Michelle Obama invites readers into her world, chronicling the experiences that have shaped her—from her childhood on the South Side of Chicago to her years as an executive balancing the demands of motherhood and work, to her time spent at the world's most famous address. With unerring honesty and lively wit, she describes her triumphs and her disappointments, both public and private, telling her full story as she has lived it—in her own words and on her own terms. Warm, wise, and revelatory, Becoming is the deeply personal reckoning of a woman of soul and substance who has steadily defied expectations—and whose story inspires us to do the same.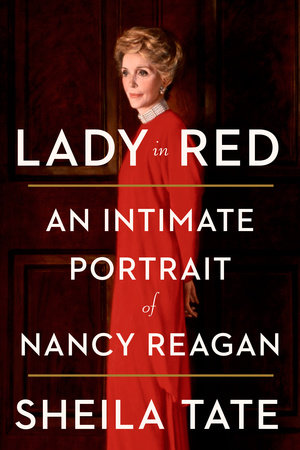 LADY IN RED: AN INTIMATE PORTRAIT OF NANCY REAGAN by Sheila Tate
Lady in Red is the long-awaited collection of behind-the-scenes stories and iconic images of one of the most influential First Ladies in modern history—Nancy Reagan. Lovingly compiled by long-time close confidante and aide, Sheila Tate, Lady in Red depicts a nuanced portrait of this graceful yet strong woman who felt it was her mission to restore a sense of grandeur, mystique, and excitement to the presidency, showcasing the various roles that Mrs. Reagan played during her years in the White House. The book also features twenty-four pages of gorgeous color photographs, including "Nancy's Album," a collection of Mrs. Reagan's favorite photographs, which she entrusted to Sheila to share with the world after she and her beloved Ronnie had passed. To complete the portrait, Lady in Red includes interviews with the friends and politicians who knew Mrs. Reagan best: President George H. W. Bush, Chris Wallace, James Baker, Ed Meese, Maureen Dowd, and Marlin Fitzwater share their most cherished memories of the First Lady.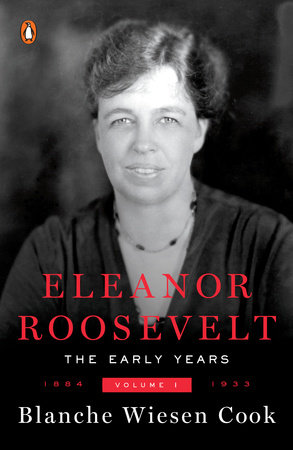 ELEANOR ROOSEVELT, VOLUME 1: THE EARLY YEARS, 1884-1933 by Blanche Wiesen Cook
The first volume in the life of America's greatest First Lady, "a woman who changed the lives of millions" (Washington Post).
Eleanor Roosevelt was born into the privileges and prejudices of American aristocracy and into a family ravaged by alcoholism. She overcame debilitating roots: in her public life, fighting against racism and injustice and advancing the rights of women; and in her private life, forming lasting intimate friendships with some of the great men and women of her times. This volume covers ER's family and birth, her childhood, education, and marriage, and ends with FDR's election to the Presidency–the years of ER's youth and coming of age. Celebrated by feminists, historians, politicians, and reviewers everywhere, Cook's trilogy is an unprecedented portrait of a brave, fierce, passionate political leader of our century.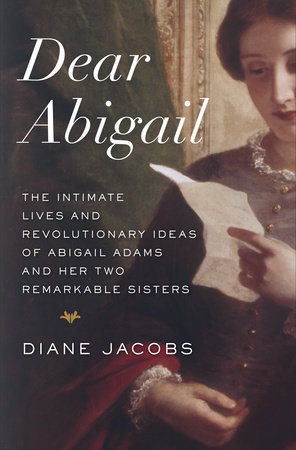 DEAR ABIGAIL: THE INTIMATE LIVES AND REVOLUTIONARY IDEAS OF ABIGAIL ADAMS AND HER TWO REMARKABLE SISTERS by Diane Jacobs
Abigail, Mary, and Elizabeth Smith grew up in Weymouth, Massachusetts, the close-knit daughters of a minister and his wife. When the sisters moved away from one another, they relied on near-constant letters—from what John Adams called their "elegant pen"—to buoy them through pregnancies, illnesses, grief, political upheaval, and, for Abigail, life in the White House. Infusing her writing with rich historical perspective and detail, Jacobs offers fascinating insight into these progressive women's lives: oldest sister Mary, who became de facto mayor of her small village; youngest sister Betsy, an aspiring writer who, along with her husband, founded the second coeducational school in the United States; and middle child Abigail, who years before becoming First Lady ran the family farm while her husband served in the Continental Congress, first in Philadelphia, and was then sent to France and England, where she joined him at last.
MARTHA WASHINGTON: AN AMERICAN LIFE by Patricia Brady
With this revelatory and painstakingly researched book, Martha Washington, the invisible woman of American history, at last gets the biography she deserves. In place of the domestic frump of popular imagination, Patricia Brady resurrects the wealthy, attractive, and vivacious young widow who captivated the youthful George Washington. Here are the able landowner, the indomitable patriot (who faithfully joined her husband each winter at Valley Forge), and the shrewd diplomat and emotional mainstay. And even as it brings Martha Washington into sharper and more accurate focus, this sterling life sheds light on her marriage, her society, and the precedents she established for future First Ladies.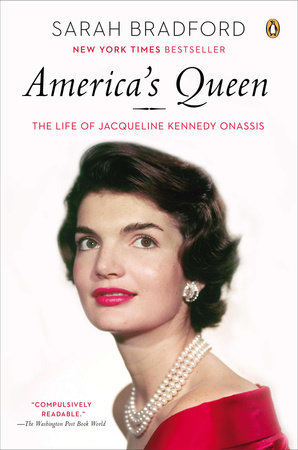 AMERICA'S QUEEN: THE LIFE OF JACQUELINE KENNEDY ONASSIS by Sarah Bradford
Acclaimed biographer Sarah Bradford explores the life of Jacqueline Kennedy Onassis, the woman who has captivated the public for more than five decades, in a definitive portrait that is both sympathetic and frank. With an extraordinary range of candid interviews—many with people who have never spoken in such depth on record before—Bradford offers new insights into the woman behind the public persona. She creates a coherent picture out of Jackie's tumultuous and cosmopolitan life—from the aristocratic milieu of Newport and East Hampton to the Greek isles, from political Washington to New York's publishing community. She probes Jackie's privileged upbringing, her highly public marriages, and her roles as mother and respected editor, and includes rare photos from private collections to create the most complete account yet written of this legendary life.
For more on these and other First Lady lit visit FLOTUS
---
There's a Book for That! is brought to you by Penguin Random House's Sales department. Please follow our Tumblr by clicking here—and share this link with your accounts: theresabookforthat.tumblr.com. Thank you!
Did you see something on the news or read about something on your commute? Perhaps you noticed something trending on Twitter? Did you think: "There's a book for that!"? Then please, send it our way at theresabookforthat@penguinrandomhouse.com
Posted: November 28, 2018