There's a Book for That: Fourth of July!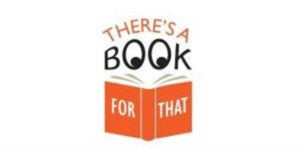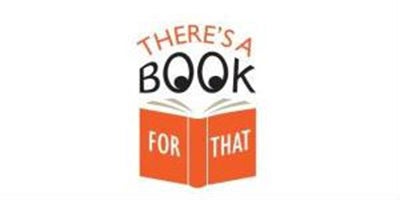 Are you looking forward to the long holiday weekend? The Fourth of July—also known as Independence Day or July 4th—has been a federal holiday in the United States since 1941. On July 4th, 1776 the Declaration of Independence was signed marking America's independence from British rule. While we may miss public celebrations and firework displays this year, settling in with a good book about our nation's history is a fine way to honor the occasion: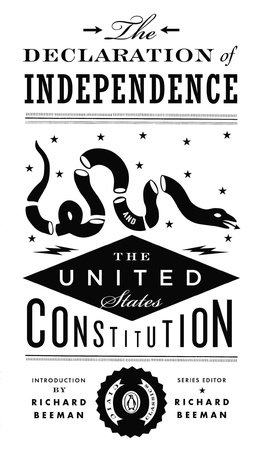 THE DECLARATION OF INDEPENDENCE AND THE UNITED STATES CONSTITUTION edited by Richard Beeman
What is the President, Congress, and the Supreme Court really allowed to do? This unique and handy guide includes the documents that guide our government, annotated with accessible explanations from one of America's most esteemed constitutional scholars.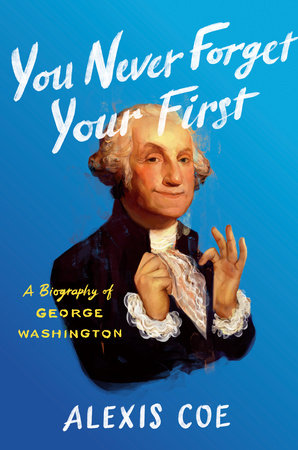 YOU NEVER FORGET YOUR FIRST: A BIOGRAPHY OF GEORGE WASHINGTON by Alexis Coe
With irresistible style and warm humor, You Never Forget Your First combines rigorous research and lively storytelling that will have readers—including those who thought presidential biographies were just for dads—inhaling every page.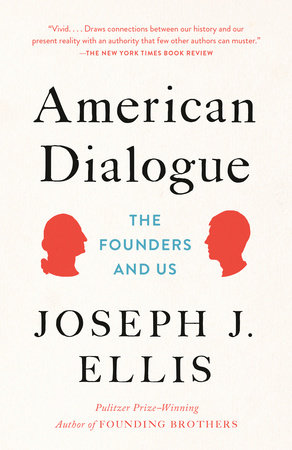 AMERICAN DIALOGUE: THE FOUNDERS AND US by Joseph J. Ellis
The award-winning author of Founding Brothers and The Quartet now gives us a deeply insightful examination of the relevance of the views of George Washington, Thomas Jefferson, James Madison, and John Adams to some of the most divisive issues in America today.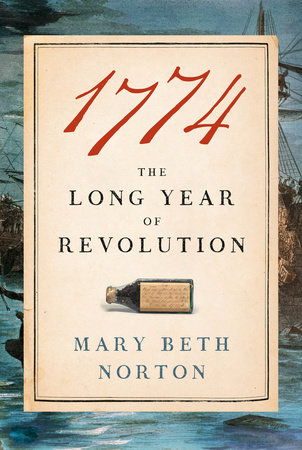 1774: THE LONG YEAR OF REVOLUTION by Mary Beth Norton
From one of our most acclaimed and original colonial historians, a Pulitzer Prize finalist, 2018 president of the American Historical Association, a groundbreaking book—the first to look at the critical "long year" of 1774 and the revolutionary change that took place from December 1773 to mid-April 1775, from the Boston Tea Party and the first Continental Congress to the Battles of Lexington and Concord.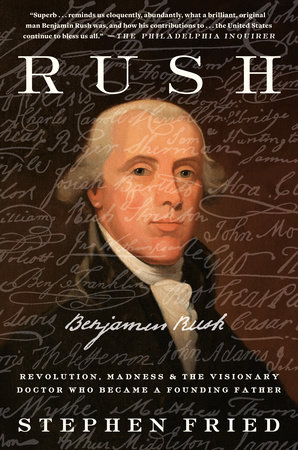 RUSH: REVOLUTION, MADNESS, AND BENJAMIN RUSH, THE VISIONARY DOCTOR WHO BECAME A FOUNDING FATHER by Stephen Fried
In the summer of 1776, fifty-six men put their quills to a dangerous document they called the Declaration of Independence. Among them was a thirty-year-old doctor named Benjamin Rush. One of the youngest signatories, he was also, among stiff competition, one of the most visionary. Like the greatest Revolutionary minds, Dr. Benjamin Rush recognized that 1776 was only the beginning of the American experiment. Rush brings new drama to his singular life and towering legacy, finally installing him in the pantheon of our wisest and boldest Founding Fathers.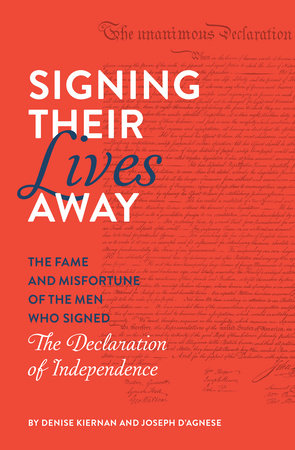 SIGNING THEIR LIVES AWAY: THE FAME AND MISFORTUNE OF THE MEN WHO SIGNED THE DECLARATION OF INDEPENDENCE by Denise Kiernan, Joseph D'Agnese
An entertaining and essential collection of stories about the surprising and strange fates of the fifty-six Founding Fathers who signed the Declaration of Independence. Complete with portraits of every signatory, Signing Their Lives Away provides an entertaining and enlightening narrative for students, history buffs, politicos, and Hamilton fans alike.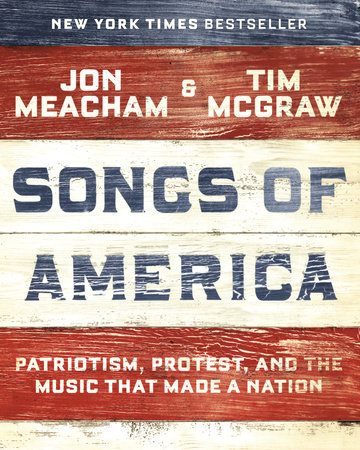 SONGS OF AMERICA: PATRIOTISM, PROTEST, AND THE MUSIC THAT MADE A NATION by Jon Meacham, Tim McGraw
A celebration of America and the music that inspired people and illuminated eras, from the Revolutionary War to the present, by Pulitzer Prize winner Jon Meacham and Grammy winner Tim McGraw. From "The Star Spangled Banner" to "Born in the U.S.A.," Jon Meacham and Tim McGraw take us on a journey through the eras and the music that helped to shape a nation. Meacham writes a celebration of the history and songs of the eras, and McGraw reflects on these songs as an artist and performer.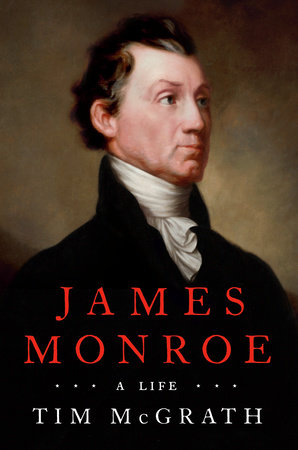 JAMES MONROE: A LIFE by Tim McGrath
The extraordinary life of James Monroe: soldier, senator, diplomat and the last Founding Father to hold the presidency, who helped transform thirteen colonies into a vibrant and mighty republic.
FOR YOUNGER READERS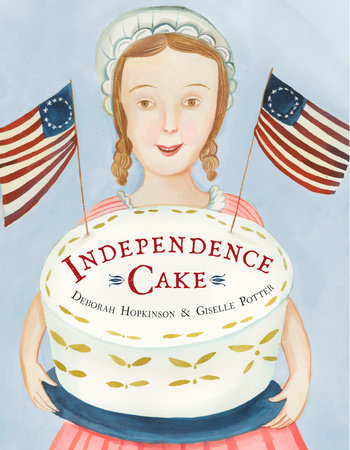 INDEPENDENCE CAKE: A REVOLUTIONARY CONFECTION INSPIRED BY AMELIA SIMMONS, WHOSE TRUE HISTORY IS UNFORTUNATELY UNKNOWN by Deborah Hopkinson; Illustrated by Giselle Potter
Celebrate American independence with this delightful picture book as you travel to Revolutionary America and meet the amazing Amelia Simmons: mother's helper, baker of delectable cakes, and soon-to-be authoress of the first American cookbook!
GEORGE WASHINGTON'S SECRET SIX (YOUNG READERS ADAPTATION): THE SPIES WHO SAVED AMERICA by Brian Kilmeade, Don Yaeger
A page-turning middle-grade adaptation of the New York Times bestseller about George Washington's top-secret spy ring that helped defeat the British.
LADY LIBERTY'S HOLIDAY by Jen Arena, Matt Hunt
With some encouragement from her friend Moe the pigeon, Lady Liberty takes off to see the rest of America! She explores the sandy beaches of Cape Cod, the waving wheat fields of Kansas, the breathtaking grandeur of the Grand Canyon, and the cozy sunshine of the California coastline. But will Lady Liberty make it back to New York City for the Fourth of July? And will she even want to?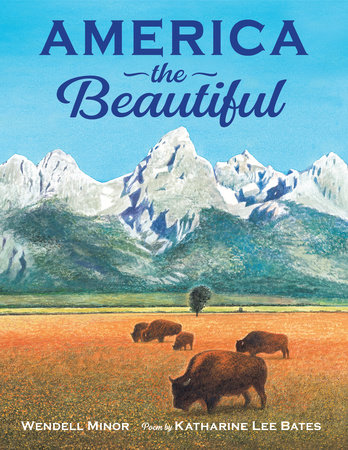 AMERICA THE BEAUTIFUL by Wendell Minor, Katharine Lee Bates
Classic Americana and patriotism meet in this picture book version of the beloved song "America the Beautiful."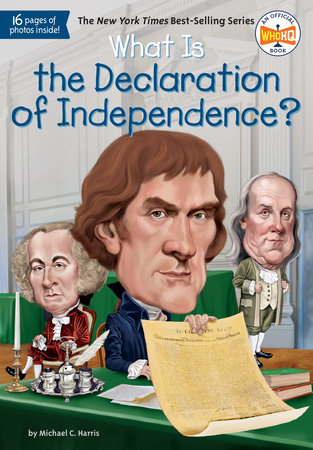 WHAT IS THE DECLARATION OF INDEPENDENCE?; Ages 8-12 by Michael C. Harris, Jerry Hoare, Kevin McVeigh
Step back in time to the birth of America and meet the real-life rebels who made this country free!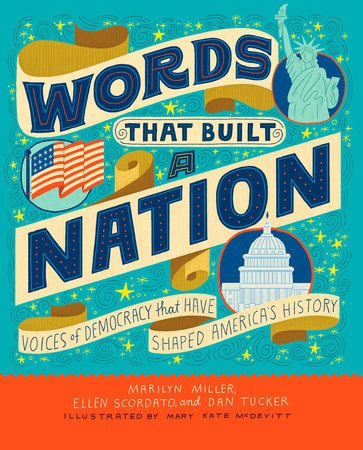 WORDS THAT BUILT A NATION: VOICES OF DEMOCRACY THAT HAVE SHAPED AMERICA'S HISTORY by Marilyn Miller, Ellen Scordato, Dan Tucker, Mary K…
Together in one essential collection, this selection of the United States' most important historical documents and speeches immerses kids in the ideas and words that have shaped American democracy. With powerful illustrations important background information and context, Words That Built a Nation is an up-to-date and breathtaking look at U.S. history.
For more on these and related titles visit the collection: Founding Fathers and Fourth of July
---
There's a Book for That! is brought to you by Penguin Random House's Sales department. Please follow our Tumblr by clicking here—and share this link with your accounts: theresabookforthat.tumblr.com. Thank you!
Did you see something on the news or read about something on your commute? Perhaps you noticed something trending on Twitter? Did you think: "There's a book for that!"? Then please, send it our way at theresabookforthat@penguinrandomhouse.com
Posted: July 1, 2020