There's a Book for That: Fourth of July!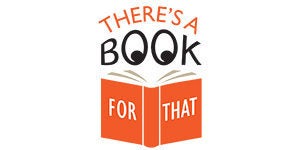 Are you ready for the long holiday weekend? Looking for something relevant to read? The Fourth of July—also known as Independence Day or July 4th—has been a federal holiday in the United States since 1941, but the tradition of Independence Day celebrations goes back to the 18th century and the American Revolution. To honor the occasion, this week we turn to no lesser topic than America itself with something for everyone. So here's to life, liberty and the pursuit of happiness!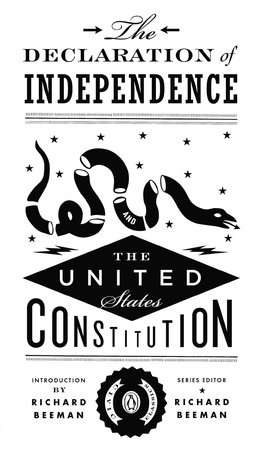 THE DECLARATION OF INDEPENDENCE AND THE UNITED STATES CONSTITUTION edited by Richard Beeman
What is the President, Congress, and the Supreme Court really allowed to do? This unique and handy guide includes the documents that guide our government, annotated with accessible explanations from one of America's most esteemed constitutional scholars.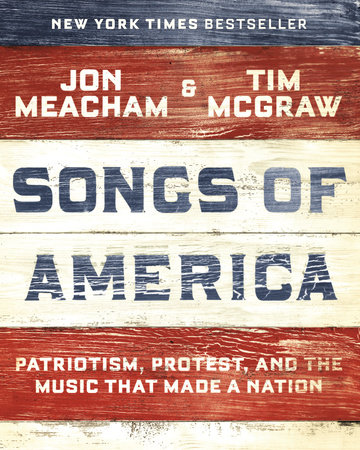 SONGS OF AMERICA: PATRIOTISM, PROTEST, AND THE MUSIC THAT MADE A NATION by Jon Meacham, Tim McGraw
A celebration of America and the music that inspired people and illuminated eras, from the Revolutionary War to the present, by Pulitzer Prize winner Jon Meacham and Grammy winner Tim McGraw. From "The Star Spangled Banner" to "Born in the U.S.A.," Jon Meacham and Tim McGraw take us on a journey through the eras and the music that helped to shape a nation. Meacham writes a celebration of the history and songs of the eras, and McGraw reflects on these songs as an artist and performer.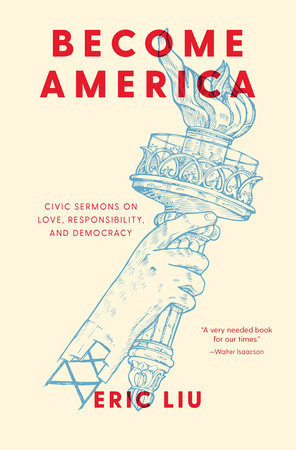 BECOME AMERICA: CIVIC SERMONS ON LOVE, RESPONSIBILITY, AND DEMOCRACY by Eric Liu
What does it mean to be an engaged American in today's divided political landscape, and how do we restore hope in our country? In a collection of "civic sermons" delivered at gatherings around the nation, popular advocate for active citizenship Eric Liu takes on these thorny questions and provides inspiration and solace in a time of anger, fear, and dismay over the state of the Union. Here are 19 stirring explorations of current and timeless topics about democracy, liberty, equal justice, and powerful citizenship. Become America will challenge you to re-humanize our politics and rekindle a spirit of love in civic life.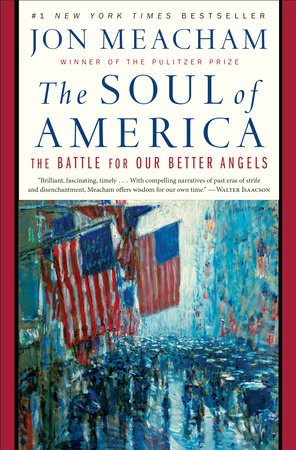 THE SOUL OF AMERICA: THE BATTLE FOR OUR BETTER ANGELS by Jon Meacham
We have been here before. In this timely and revealing #1 New York Times bestseller, Pulitzer Prize-winning author Jon Meacham helps us understand the present moment in American politics and life by looking back at critical times in our history when hope overcame division and fear.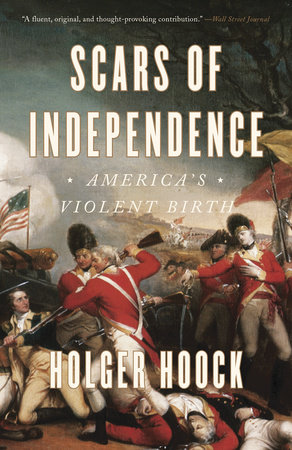 SCARS OF INDEPENDENCE: AMERICA'S VIOLENT BIRTH by Holger Hoock
The American Revolution is often portrayed as an orderly, restrained rebellion, with brave patriots defending their noble ideals against an oppressive empire. But as historian Holger Hoock shows in this deeply researched and elegantly written account of America's founding, the Revolution was also a profoundly violent civil war—one that shaped the nation, and the British Empire, in ways we have only begun to understand. Vivid and authoritative, Scars of Independence offers a new origins story that is both relevant and necessary—an important reminder that forging a nation is rarely bloodless.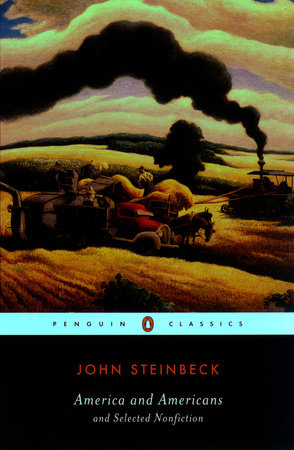 AMERICA AND AMERICANS AND SELECTED NONFICTION by John Steinbeck
More than four decades after his death, John Steinbeck remains one of the nation's most beloved authors. Yet few know of his career as a journalist who covered world events from the Great Depression to Vietnam. Now, this distinctive collection offers a portrait of the artist as citizen, deeply engaged in the world around him.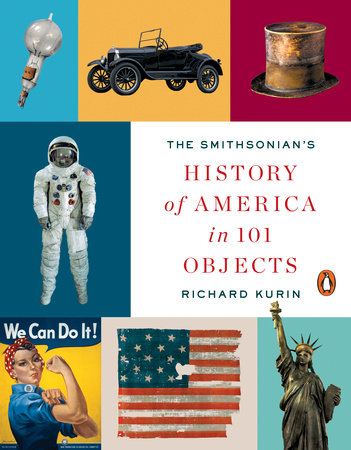 THE SMITHSONIAN'S HISTORY OF AMERICA IN 101 OBJECTS edited by Richard Kurin
A magnificent history of America told through 101 objects taken from the Smithsonian's collections, the country's largest and most important, selected by the beloved head of its history, art and culture museums.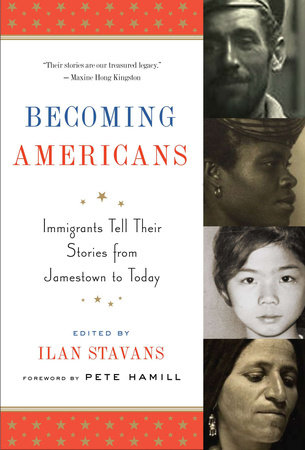 BECOMING AMERICANS: IMMIGRANTS TELL THEIR STORIES FROM JAMESTOWN TO TODAY edited by Pete Hamill et al…
Immigration is the essential American story, though one often told in terms of its impact on those already here. Becoming Americans tells this epic story from the inside, gathering for the first time over 400 years of writing by first-generation immigrants about the immigrant experience.
FOR YOUNGER READERS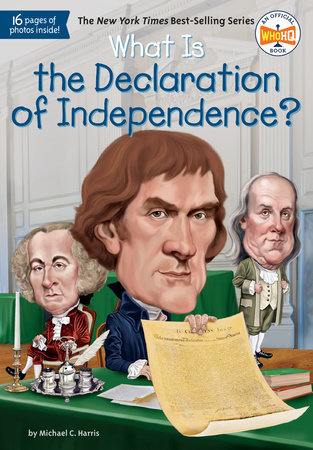 WHAT IS THE DECLARATION OF INDEPENDENCE?; Ages 8-12 by Michael C. Harris, Jerry Hoare, Kevin McVeigh
Step back in time to the birth of America and meet the real-life rebels who made this country free!
A IS FO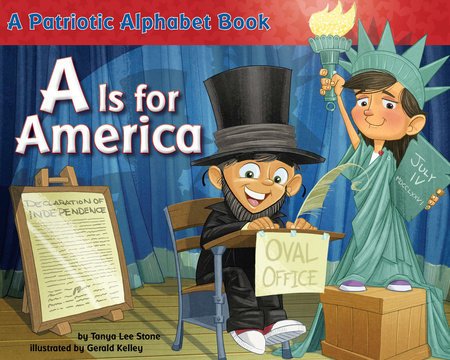 R AMERICA: A PATRIOTIC ALPHABET BOOK by Tanya Lee Stone, Gerald Kelley
Little ones will love learning American history in Tanya Lee Stone's latest alphabet book. Rhyming couplets that flow through the alphabet help kids celebrate everything from the Constitution and the Declaration of Independence to Thomas Jefferson and Harriet Tubman!
THIS IS AMERICA: A NATIONAL TREASURY by Miroslav Sasek
Selections from M. Sasek's most popular illustrated children's travel guides compiled into one big look at the United States and its unique history.
WORDS THAT BUILT A NATION: VOICES OF DEMOCRACY THAT HAVE SHAPED AMERICA'S HISTORY by Marilyn Miller, Ellen Scordato, Dan Tucker, Mary K…
Together in one essential collection, this selection of the United States' most important historical documents and speeches immerses kids in the ideas and words that have shaped American democracy. With powerful illustrations important background information and context, Words That Built a Nation is an up-to-date and breathtaking look at U.S. history.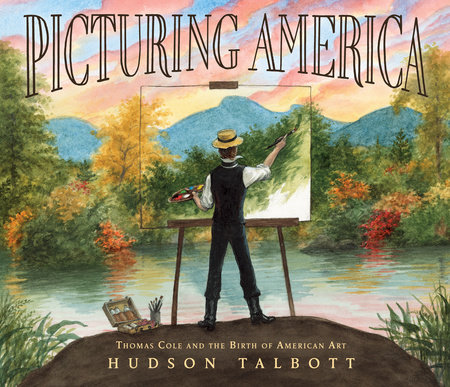 PICTURING AMERICA: THOMAS COLE AND THE BIRTH OF AMERICAN ART by Hudson Talbott
This fascinating look at artist Thomas Cole's life takes readers from his humble beginnings to his development of a new painting style that became America's first formal art movement: the Hudson River school of painting. Hudson Talbott takes readers on a unique journey as he depicts the immigrant artist falling in love with—and fighting to preserve—his new country.
For more on these and related titles visit the collection: Founding Fathers and Fourth of July
---
There's a Book for That! is brought to you by Penguin Random House's Sales department. Please follow our Tumblr by clicking here—and share this link with your accounts: theresabookforthat.tumblr.com. Thank you!
Did you see something on the news or read about something on your commute? Perhaps you noticed something trending on Twitter? Did you think: "There's a book for that!"? Then please, send it our way at theresabookforthat@penguinrandomhouse.com
Posted: July 2, 2019