There's a Book for That: Gifting!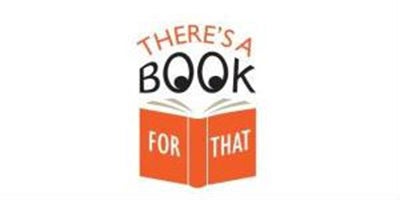 It's that most wonderful time of the year (excuse the cliché!): The holidays are ramping up and the year is winding down. Thus, we are regaled with "Best Books of 2022" lists from all corners! Joining in the festivities, we're here to recommend books for those on your list with a taste for art, music, illustration, cooking, inspiration, poetry, and splendid science! Throw some spectacular picture books in the mix and this may just be your one-stop book shopping source for everyone on your list!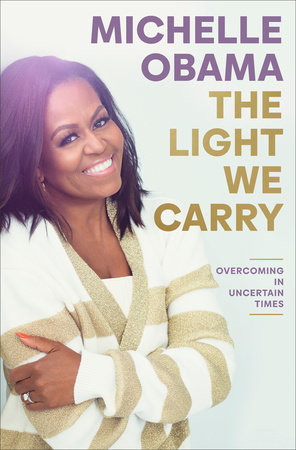 THE LIGHT WE CARRY: OVERCOMING IN UNCERTAIN TIMES by Michelle Obama
Practical wisdom and powerful strategies for staying hopeful and balanced in today's highly uncertain world—from the #1 bestselling author of Becoming and former First Lady Michelle Obama
"When we are able to recognize our own light, we become empowered to use it," writes Michelle Obama. A rewarding blend of powerful stories and profound advice that will ignite conversation, The Light We Carry inspires readers to examine their own lives, identify their sources of gladness, and connect meaningfully in a turbulent world.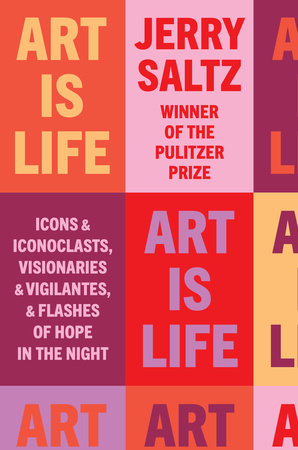 ART IS LIFE: ICONS AND ICONOCLASTS, VISIONARIES AND VIGILANTES, AND FLASHES OF HOPE IN THE NIGHT by Jerry Saltz
From the Pulitzer Prize winner and bestselling author of How to Be an Artist: a deliciously readable survey of the art world in turbulent times. In Art Is Life, Jerry Saltz draws on two decades of work to offer a real-time survey of contemporary art as a barometer of our times.  Art Is Life offers Saltz's eye-opening appraisals of trailblazers like Kara Walker, David Wojnarowicz, Hilma af Klint, and Jasper Johns; provocateurs like Jeff Koons, Richard Prince, and Marina Abramovic; and visionaries like Jackson Pollock, Bill Traylor, and Willem de Kooning. Saltz celebrates landmarks like the Obama portraits by Kehinde Wiley and Amy Sherald, writes searchingly about disturbing moments such as the Ankara gallery assassination, and offers surprising takes on figures from Thomas Kinkade to Kim Kardashian. And he shares stories of his own haunted childhood, his time as a "failed artist," and his own epiphanies upon witnessing work by Botticelli, Delacroix, and the cave painters of Niaux.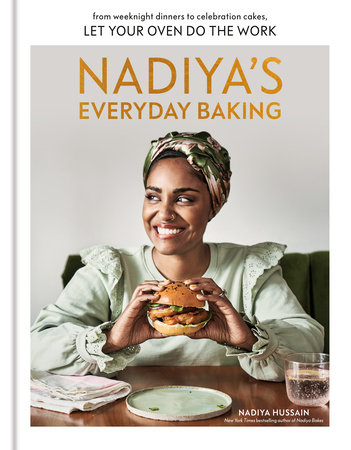 NADIYA'S EVERYDAY BAKING: FROM WEEKNIGHT DINNERS TO CELEBRATION CAKES, LET YOUR OVEN DO THE WORK by Nadiya Hussain
The beloved Netflix host and New York Times bestselling author of Nadiya Bakes and Time to Eat presents more than ninety sweet and savory recipes for every meal, occasion, or mood. Organized by situation and occasion, Nadiya's recipes are designed to always provide for a delicious, rewarding meal no matter what kind of day you're having. This stunning collection of recipes, alongside delightful photography and Nadiya's warm, inspirational voice is sure to become a new favorite for home cooks and bakers alike.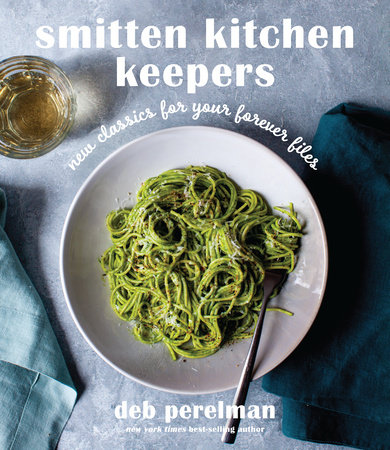 SMITTEN KITCHEN KEEPERS: NEW CLASSICS FOR YOUR FOREVER FILES: A COOKBOOK by Deb Perelman
A BON APPETIT BEST BOOK OF THE YEAR • The long-awaited new book from the best-selling and beloved author of The Smitten Kitchen Cookbook and Smitten Kitchen Every Day—a collection of essential recipes for meals you'll want to prepare again and again, from Cozy Chicken and Dumplings to Fettuccine with White Ragú, and from Chocolate Peanut Butter Cup Cookies to Strawberry Summer Stack Cake.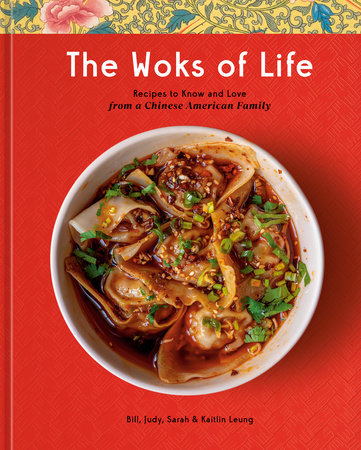 THE WOKS OF LIFE: RECIPES TO KNOW AND LOVE FROM A CHINESE AMERICAN FAMILY: A COOKBOOK by Bill Leung, Kaitlin Leung, Judy Leung, Sarah Leung
The family behind the acclaimed blog The Woks of Life shares 100 of their favorite home-cooked and restaurant-style Chinese recipes. Whether you're new to Chinese cooking or you already dabble in bean paste and chili oil, you'll find inspiration from this chorus of voices, and trustworthy recipes that will become a part of your family story, too.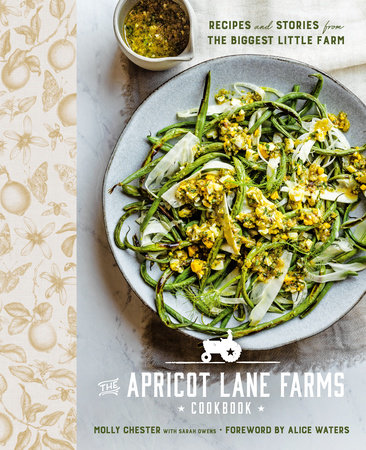 THE APRICOT LANE FARMS COOKBOOK: RECIPES AND STORIES FROM THE BIGGEST LITTLE FARM by Molly Chester, Sarah Owens, Alice Waters
Seasonally inspired food, with more than 130 recipes from the chef, farmer, and star of The Biggest Little Farm. This debut cookbook brings the bounty of the farm to readers' kitchens. As a chef who has long understood that flavor and healthy food go hand in hand, Chester is passionate about farm-fresh ingredients, and her cooking celebrates the tree-ripened fruits, seasonal vegetables, pastured eggs, and grass-fed meats for which the farm is known.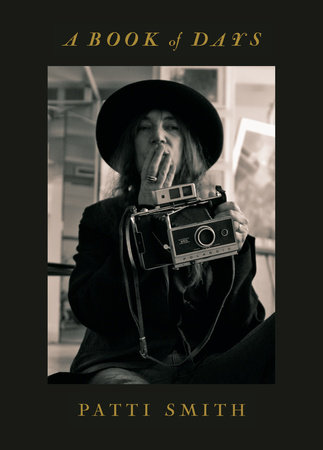 A BOOK OF DAYS by Patti Smith
A deeply moving and brilliantly idiosyncratic visual book of days by the National Book Award–winning author of Just Kids and M Train. More than 365 images chart Smith's singular aesthetic — inspired by her wildly popular Instagram. With more than 365 photographs that take you through a single year, A Book of Days is a new way to experience the expansive mind of the visionary poet, writer, and performer. Hopeful, elegiac, playful—and complete with an introduction by Smith that explores her documentary process –A Book of Days is a deeply generous and inspirational map of an artist's life.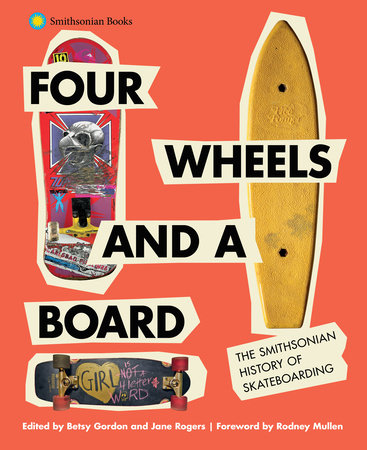 FOUR WHEELS AND A BOARD: THE SMITHSONIAN HISTORY OF SKATEBOARDING foreword by Rodney Mullen; edited by Betsy Gordon and Jane Rogers; contributions by Tony Hawk and Craig Stecyk
A bold look at the creative, controversial, and vibrant history of skateboarding, and the amazing skaters who continually reinvent it. Skateboarding isn't just a recreational activity, but a professional sport, lifestyle, art form, and cultural phenomenon. The striking book Four Wheels and a Board captures its spirited history, iconic skateboarders, diverse community, and the palpable passion of the people who love it. It includes contributions from the most influential names in the game, including Rodney Mullen, Tony Hawk, Mimi Knoop, and more.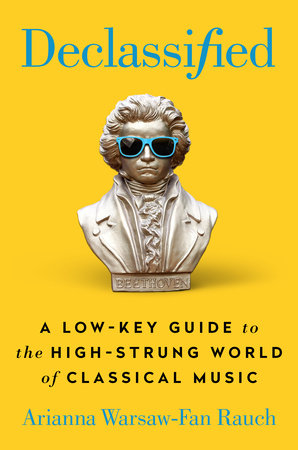 DECLASSIFIED: A LOW-KEY GUIDE TO THE HIGH-STRUNG WORLD OF CLASSICAL MUSIC by Arianna Warsaw-Fan Rauch
In Declassified, Warsaw-Fan Rauch blows through the cobwebs of elitism and exclusion and invites everyone to love and hate this music as much as she does. She offers a backstage tour of the industry and equips you for every listening scenario. Declassified cheekily demystifies the world of High Art while making the case that classical music matters, perhaps now more than ever.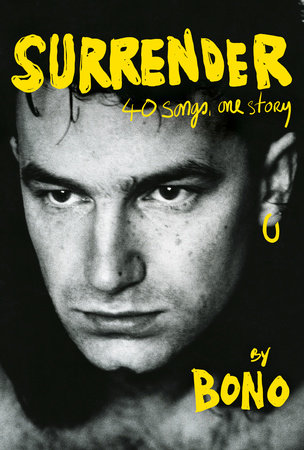 SURRENDER : 40 SONGS, ONE STORY by Bono
Bono—artist, activist, and the lead singer of Irish rock band U2—has written a memoir: honest and irreverent, intimate and profound, Surrender is the story of the remarkable life he's lived, the challenges he's faced, and the friends and family who have shaped and sustained him.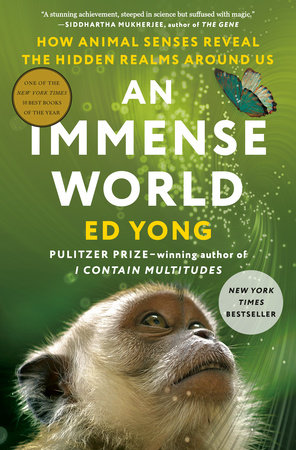 AN IMMENSE WORLD: HOW ANIMAL SENSES REVEAL THE HIDDEN REALMS AROUND US by Ed Yong
A grand tour through the hidden realms of animal senses that will transform the way you perceive the world—from the Pulitzer Prize-winning, New York Times bestselling author of I Contain Multitudes. The Earth teems with sights and textures, sounds and vibrations, smells and tastes, electric and magnetic fields. But every animal is enclosed within its own unique sensory bubble, perceiving but a tiny sliver of an immense world. This book welcomes us into a previously unfathomable dimension—the world as it is truly perceived by other animals.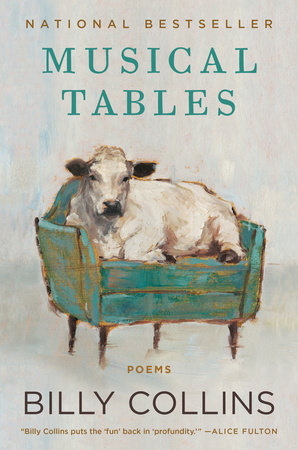 MUSICAL TABLES: POEMS by Billy Collins
"America's favorite poet" (The Wall Street Journal) has found a new form for his unique poetic style: the small poem. Here Collins writes about his trademark themes of nature, animals, poetry, mortality, absurdity, and love–all in a handful of lines. Neither haiku nor limerick, the small poem pushes to an extreme poetry's famed power to condense emotional and conceptual meaning. Inspired by the small poetry of writers as diverse as William Carlos Williams, W.S. Merwin, Kay Ryan, and Charles Simic, and written with Collins's recognizable wit and wisdom, the more than 125 new poems of Musical Tables show one of our greatest poets channeling his unique voice into a new phase of his exceptional career.
TO THE REALIZATION OF PERFECT HELPLESSNESS by Robin Coste Lewis
A genre-bending exploration of poetry, photography, and human migration–another revelatory visual expedition from the National Book Award–winning poet: Twenty-five years ago, after her maternal grandmother's death, Robin Coste Lewis discovered a stunning collection of photographs in an old suitcase under her bed, filled with everything from sepia tintypes to Technicolor Polaroids. Lewis's family had survived one of the largest migrations in human history, when six million Americans fled the South, attempting to escape from white supremacy and white terrorism. But these photographs of daily twentieth-century Black life revealed a concealed, interior history. The poetry Lewis joins to these vivid images stands forth as an inspiring alternative to the usual ways we frame the old stories of "race" and "migration," placing them within a much vaster span of time and history.
FOR YOUNGER READERS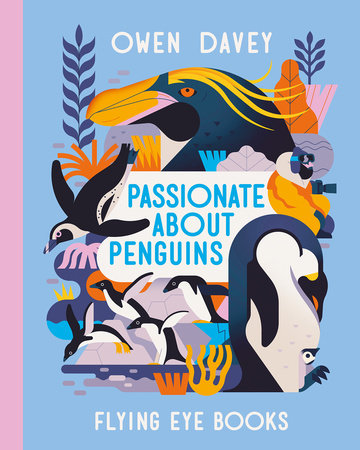 PASSIONATE ABOUT PENGUINS by Owen Davey
Take a plunge into this fascinating illustrated guide to our feathered friends, the penguins. From the tiny fairy penguin that is no bigger than a ruler, to the emperor penguin that is over a meter tall, find out where they live, what they eat and how we can protect them.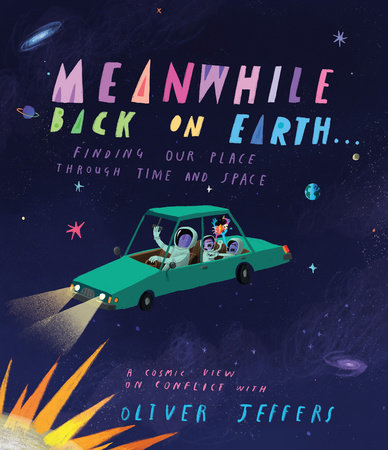 MEANWHILE BACK ON EARTH . . . FINDING OUR PLACE THROUGH TIME AND SPACE by Oliver Jeffers
A spectacular new picture book from the creator of international bestsellers Here We Are and What We'll Build that will give readers perspective on our place in space. A father takes his two children on a thrilling out-of-this-world adventure into space and invites them to look back at Earth and the conflicts that have taken place since the beginning of time. This becomes a brief history of the world and a guide to the universe, told with Oliver Jeffers's inimitable perspective, wit, and exquisite artwork.
For more information on these and more giftable titles visit Gift Books
---
There's a Book for That! is brought to you by Penguin Random House's Sales department. Please follow our Tumblr by clicking here—and share this link with your accounts: theresabookforthat.tumblr.com. Thank you!
Did you see something on the news or read about something on your commute? Perhaps you noticed something trending on Twitter? Did you think: "There's a book for that!"? Then please, send it our way at theresabookforthat@penguinrandomhouse.com
Posted: December 7, 2022