There's a Book for That: Girls of Summer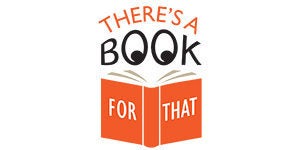 As July closes, we are taking stock of trending fiction and the girls have it! Pick up one of these new and popular books whose titles have "girls" in common and be prepared to be provoked, moved and entertained to the hilt!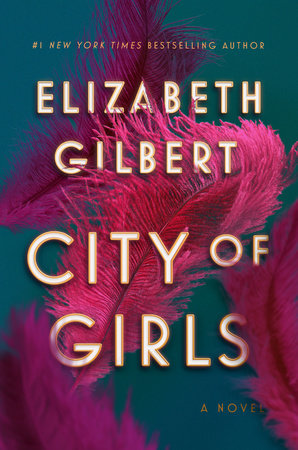 CITY OF GIRLS: A NOVEL by Elizabeth Gilbert
Beloved author Elizabeth Gilbert returns to fiction with a unique love story set in the New York City theater world during the 1940s. Told from the perspective of an older woman as she looks back on her youth with both pleasure and regret (but mostly pleasure), City of Girls explores themes of female sexuality and promiscuity, as well as the idiosyncrasies of true love. Available in Spanish here.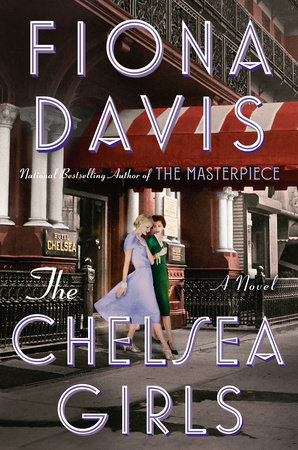 THE CHELSEA GIRLS: A NOVEL by Fiona Davis
From Fiona Davis, the nationally bestselling author of The Dollhouse and The Address, the bright lights of the theater district, the glamour and danger of 1950s New York, and the wild scene at the iconic Chelsea Hotel come together in a dazzling new novel about the twenty-year friendship that will irrevocably change two women's lives.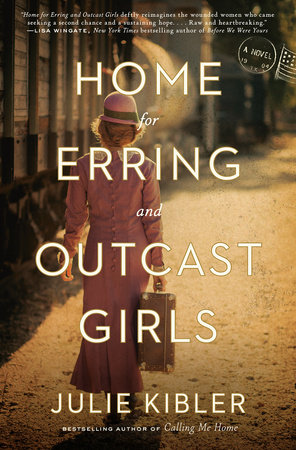 HOME FOR ERRING AND OUTCAST GIRLS: A NOVEL by Julie Kibler
An emotionally raw and resonant story of love, loss, and the enduring power of friendship, following the lives of two young women connected by a home for "fallen" girls and inspired by historical events. In turn-of-the-twentieth-century Texas, "fallen" women—those whose birth, circumstances, or personal tragedies have resigned them to the dangerous poverty of the streets—have one hope: the Berachah Home for the Redemption and Protection of Erring Girls.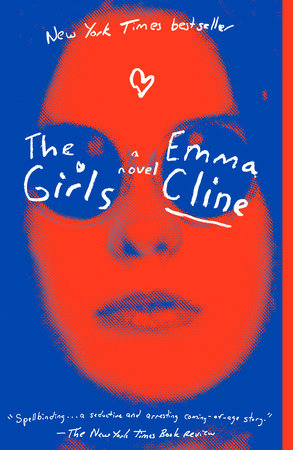 THE GIRLS: A NOVEL by Emma Cline
"Spellbinding . . . A seductive and arresting coming-of-age story hinged on Charles Manson, told in sentences at times so finely wrought they could almost be worn as jewelry . . . [Emma] Cline gorgeously maps the topography of one loneliness-ravaged adolescent heart. She gives us the fictional truth of a girl chasing danger beyond her comprehension, in a summer of longing and loss."—The New York Times Book Review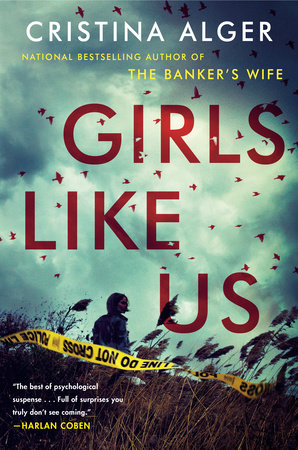 GIRLS LIKE US by Cristina Alger
From the New York Times bestselling author of The Banker's Wife, worlds collide when an FBI agent investigates a string of grisly murders on Long Island that raises the impossible question: What happens when the primary suspect is your father?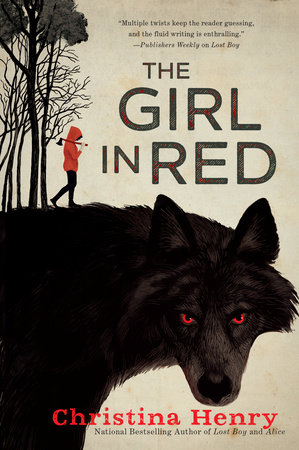 THE GIRL IN RED by Christina Henry
From the national bestselling author of Alice comes a post-apocalyptic take on the perennial classic "Little Red Riding Hood"…about a woman who isn't as defenseless as she seems. It's not safe for anyone alone in the woods. There are predators that come out at night: critters and coyotes, snakes and wolves. But the woman in the red jacket has no choice. Not since the Crisis came, decimated the population, and sent those who survived fleeing into quarantine camps that serve as breeding grounds for death, destruction, and disease. She is just a woman trying not to get killed in a world that doesn't look anything like the one she grew up in, the one that was perfectly sane and normal and boring until three months ago.
FOR YOUNGER READERS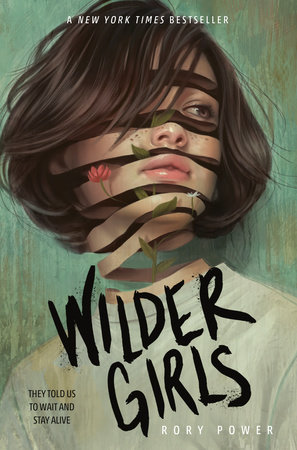 WILDER GIRLS by Rory Power
A feminist Lord of the Flies about three best friends living in quarantine at their island boarding school, and the lengths they go to uncover the truth of their confinement when one disappears. This fresh, new debut is a mind-bending that NPR calls "Fresh and horrible and beautiful….readers will be consumed and altered by Wilder Girls."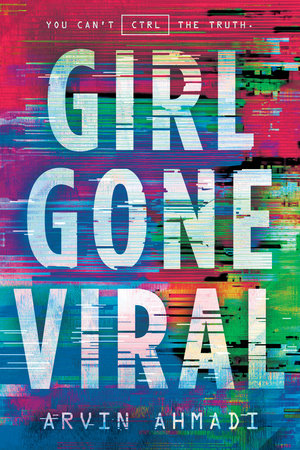 GIRL GONE VIRAL by Arvin Ahmadi
Perfect for fans of Warcross and Black Mirror, Girl Gone Viral is the inventive and timely story of a seventeen-year-old coder's catapult to stardom when what begins as a small data hack to win a contest spirals out of control.
WE ARE THE PERFECT GIRL by Ariel Kaplan
This witty, warm-hearted retelling of Cyrano de Bergerac is a love letter to female friendship. Perfect for Stephanie Perkins fans, and anyone who's ever thought of trying on a new identity to impress a guy.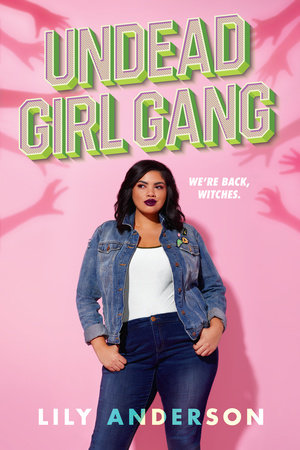 UNDEAD GIRL GANG by Lily Anderson
"Veronica Mars" meets "The Craft" when a teen girl investigates the suspicious deaths of three classmates and accidentally ends up bringing them back to life to form a hilariously unlikely—and unwilling—vigilante girl gang.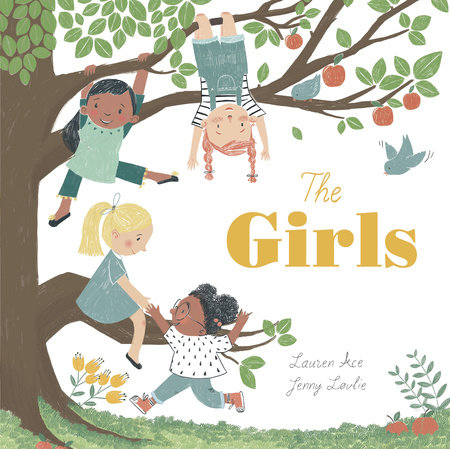 THE GIRLS by Lauren Ace; Illustrated by Jenny Løvlie
A timeless picture book for friends of all ages, The Girls celebrates kindness, supportiveness, and the power of true friendship. Four best friends spend their days playing beneath the branches of their favorite apple tree.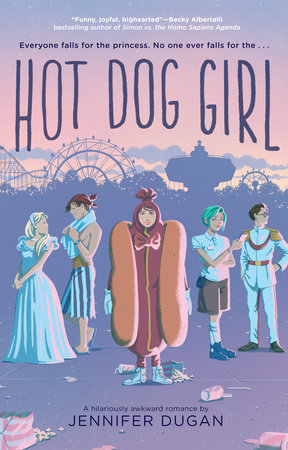 HOT DOG GIRL by Jennifer Dugan
A fresh and funny contemporary YA rom-com about teens working as costumed characters in a local amusement part. Jennifer Dugan's sparkling debut coming-of-age queer romance stars a princess, a pirate, a hot dog, and a carousel operator who find love—and themselves—in unexpected people and unforgettable places.
COMING IN AUGUST
THE BIRTHDAY GIRL: A NOVEL by Melissa de la Cruz
At forty, it appears Ellie has everything she ever wanted: a handsome husband; an accomplished college-age stepdaughter; two adorable six-year-old twin boys; lush, homes in the city, desert and beach; a thriving career as a well-known fashion designer and a glamorous circle of friends. Except everything is not quite as perfect as it looks. All of Ellie's secrets come to light on the night of her fabulous birthday party in the desert—where everyone who matters in her life shows up invited or not, old and new, and the beautiful facade of her life crumbles.
For more on these and other "girl in the title" books visit the collection: Girls of Summer
---
There's a Book for That! is brought to you by Penguin Random House's Sales department. Please follow our Tumblr by clicking here—and share this link with your accounts: theresabookforthat.tumblr.com. Thank you!
Did you see something on the news or read about something on your commute? Perhaps you noticed something trending on Twitter? Did you think: "There's a book for that!"? Then please, send it our way at theresabookforthat@penguinrandomhouse.com
Posted: July 31, 2019