There's a Book for That: Global Warming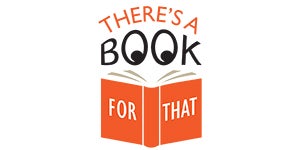 Did you know that 2016 marked the third year in a row of Earth's highest temperature in recorded history? Government scientists say the cause is mostly man-made global warming with help from a natural El Nino. The announcement came this week from NASA and the National Oceanic and Atmospheric Administration. They said last year passed 2015 as the hottest year on record. This news comes on the heels of one of President Obama's final environmental actions while in office: He transferred a reported $500 million to the UN's Green Climate Fund, a key program set up to finance climate change adaptation and renewable energy projects in developing countries. To further inform yourself on the topic that affects us all, we present the following titles on climate change.
FEATURED TITLES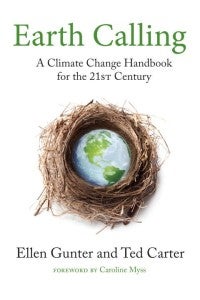 EARTH CALLING: A CLIMATE CHANGE HANDBOOK FOR THE 21ST CENTURY by Ellen Gunter, Ted Carter, Caroline Myss
Our earliest mythologies tell us we all start as a little bit of dirt. These stories carry a profound message: each of us is born with a deep and abiding connection to the earth, one that many of us have lost touch with. The Silent Spring for today's environmental activists, this book offers an invitation to reestablish our relationship with nature to repair our damaged environment.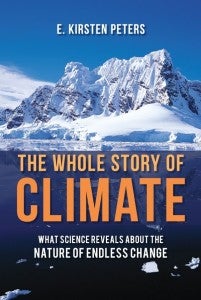 THE WHOLE STORY OF CLIMATE: WHAT SCIENCE REVEALS ABOUT THE NATURE OF ENDLESS CHANGE by E. Kirsten Peters
This book, written by a geologist, describes the important contributions that geology has made to our understanding of climate change. What emerges is a much more complex and nuanced picture than is usually presented.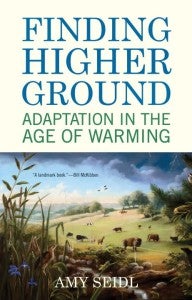 FINDING HIGHER GROUND: ADAPTATION IN THE AGE OF WARMING by Amy Seidl
In Finding Higher Ground, Amy Seidl takes the uniquely positive—yet realistic—position that humans and animals can adapt and persist despite these changes. Drawing on an emerging body of scientific research, Seidl brings us stories of adaptation from the natural world and from human communities.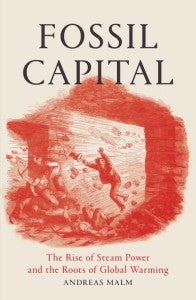 FOSSIL CAPITAL: THE RISE OF STEAM POWER AND THE ROOTS OF GLOBAL WARMING by Andreas Malm
The more we know about the catastrophic implications of climate change, the more fossil fuels we burn. How did we end up in this mess? In this masterful new history, Andreas Malm claims it all began in Britain with the rise of steam power.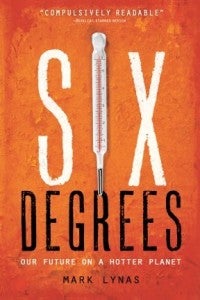 SIX DEGREES: OUR FUTURE ON A HOTTER PLANET by Mark Lynas
Possibly the most graphic treatment of global warming that has yet been published, Six Degrees uses accessible journalistic prose to distil what environmental scientists portend about the consequences of human pollution for the next hundred years.
FOR YOUNGER READERS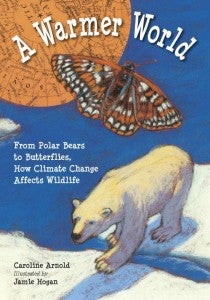 A WARMER WORLD: FROM POLAR BEARS TO BUTTERFLIES HOW CLIMATE CHANGE AFFECTS WILDLIFE by Caroline Arnold, Jamie Hogan
The golden toad used to inhabit the cloud forests of Costa Rica, but when the weather became too warm and dried up the pools where its eggs hatched, the golden toad disappeared. It has not been seen in more than twenty years. This amphibian is just one of several species in A WARMER WORLD, a thought-provoking and informative account of how global climate change has affected wildlife over the past several decades.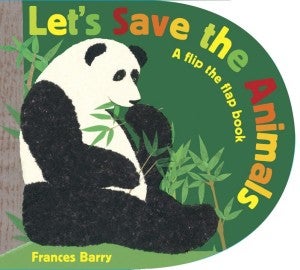 LET'S SAVE THE ANIMALS: A FLIP THE FLAP BOOK by Frances Barry
Bold illustrations, big flaps, and an ingenious die-cut design invite young readers to peek at the lives of endangered animals — and learn how to help.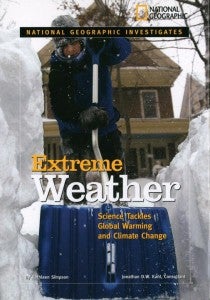 NATIONAL GEOGRAPHIC INVESTIGATES: EXTREME WEATHER: SCIENCE TACKLES GLOBAL WARMING AND CLIMATE CHANGE by Kathleen Simpson, Jonathan D. W. Kahl
Join the weather scientists who are using modern technology, including satellites and supercomputers, to produce a weather forecast for Earth's future. Extreme Weather gives readers the expert's views and highlights the climate changes that may be on the horizon.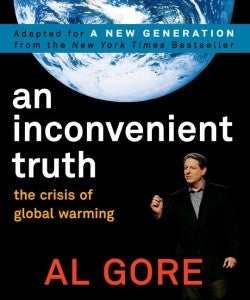 AN INCONVENIENT TRUTH: THE CRISIS OF GLOBAL WARMING (Middle grade edition) by Al Gore
Dramatic full-color photos, illustrations, and graphs combine with Gore's effective and clear writing to explain global warming in very real terms: what it is, what causes it, and what will happen if we continue to ignore it. An Inconvenient Truth will change the way young people understand global warming and hopefully inspire them to help change the course of history.
For more on these and related titles visit the collection: Global Warming
Posted: January 18, 2017