There's a Book for That: Graphic Novels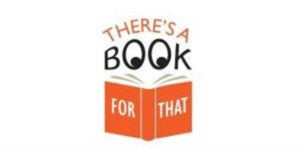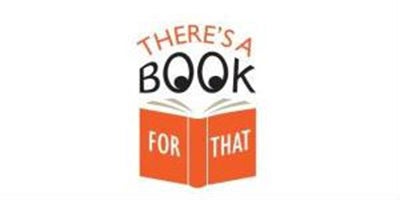 This week we're highlighting some favorite graphic novel authors and illustrators with books from every genre: Fantasy, Superhero, Romance, Sci-Fi, Horror, and more! We have graphic novels for readers of all ages ranging from plots that feature mischievous art pieces coming to life, to more serious themes that deal with family relationships and coming-of-age. There is a graphic novel out there for every reader! With the holidays around the corner, give the gift of a new book to your loved ones. Please enjoy the following graphic novels for young and older readers.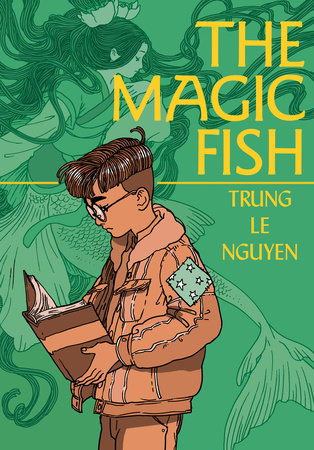 THE MAGIC FISH by Trung Le Nguyen
Tiến loves his family and his friends…but Tiến has a secret he's been keeping from them, and it might change everything. The Magic Fish is a beautifully illustrated story by Trung Le Nguyen that follows a young boy as he tries to navigate life through fairytales, an instant classic that shows us how we are all connected. It tackles tough subjects in a way that is accessible to readers of all ages, and teaches us that no matter what we can all have our own happy endings.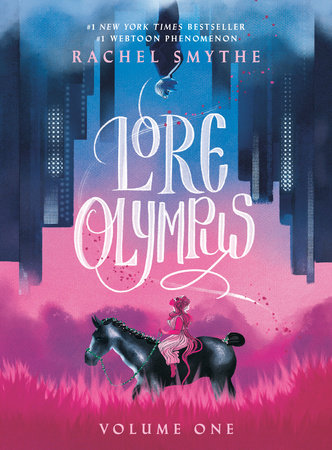 LORE OLYMPUS: VOLUME ONE by Rachel Smythe
Persephone, young goddess of spring, is new to Olympus. Her mother, Demeter, has raised her in the mortal realm, but after Persephone promises to train as a sacred virgin, she's allowed to live in the fast-moving, glamorous world of the gods. When her roommate, Artemis, takes her to a party, her entire life changes: she ends up meeting Hades and feels an immediate spark with the charming yet misunderstood ruler of the Underworld. Now Persephone must navigate the confusing politics and relationships that rule Olympus, while also figuring out her own place—and her own power.
This edition of Smythe's original Eisner-winning webcomic Lore Olympus brings Greek mythology into the modern age in a sharply perceptive and romantic graphic novel. This volume collects episodes 1–25 of the #1 WEBTOON comic Lore Olympus.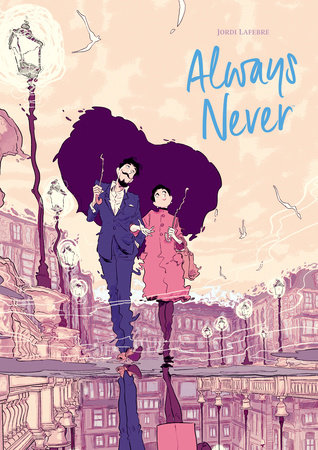 ALWAYS NEVER by Jordi Lafebre, Clémence Sapin
A luxuriously illustrated love story full of heart, comedy and universal truths, published in English for the first time. Written and illustrated by Spanish cartoonist Jordi Lefebre.
After forty years of being madly in love, Ana and Zeno are finally retiring and giving their romance a chance to bloom while they both still have time left. A unique but relatable love story told in reverse, with each chapter stepping further back through the decades of touch and go courting, showing both the heartbreaking moments that kept the two lovers apart and the beautiful moments that kept their flame alive. This isn't a tale of missed connections and regret but rather a story celebrating the complexities of family, responsibility, destiny, and how love persists across time with complete disregard for all of that.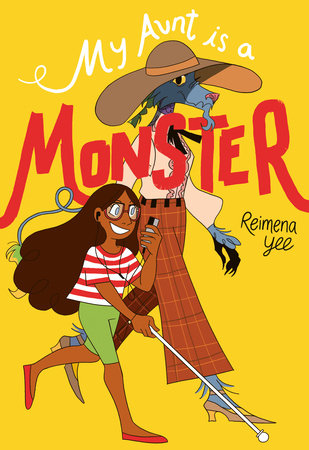 MY AUNT IS A MONSTER by Reimena Yee
Safia thought that being blind meant she would only get to go on adventures through her audiobooks. This all changes when she goes to live with a distant and mysterious aunt, Lady Whimsy, who takes Safia on the journey of a lifetime! Curses! Adventures! And drama! Oh my! Safia might not be able to see the world, but that doesn't mean she can't experience it to the fullest as she finds herself on her very first adventure! This is a contemporary fantasy middle-grade graphic novel about discovering what you are truly capable of.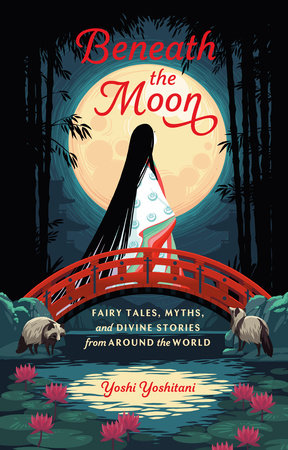 BENEATH THE MOON: FAIRY TALES, MYTHS, AND DIVINE STORIES FROM AROUND THE WORLD by Yoshi Yoshitani
Powerful and universal retellings of seventy-eight divine stories, legends, and myths from around the world, each accompanied by a gorgeous illustration from acclaimed artist Yoshi Yoshitani.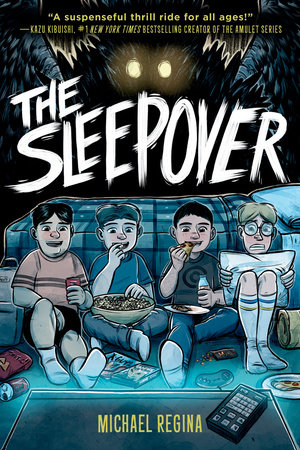 THE SLEEPOVER by Michael Regina
Perfect for fans of Stranger Things, this middle grade graphic novel follows a group of kids trying to cheer up their friend after a recent loss with a fun-filled sleepover, but their plans soon take a dark turn when they discover his new nanny may literally be a monster.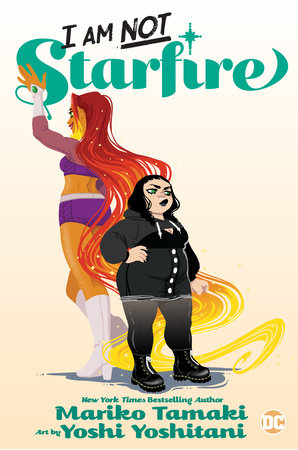 I AM NOT STARFIRE by Mariko Tamaki, Yoshi Yoshitani
From New York Times bestselling author Mariko Tamaki (Laura Dean Keeps Breaking Up with Me, Harley Quinn: Breaking Glass) and artist Yoshi Yoshitani (Zatanna and the House of Secrets) comes a story about Mandy, the daughter of super-famous superhero Starfire.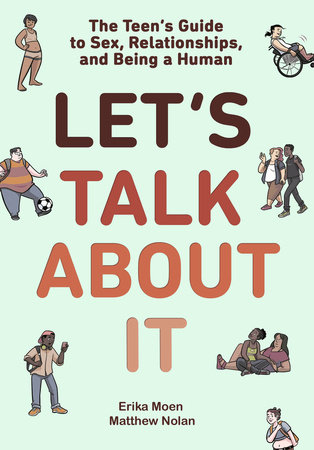 LET'S TALK ABOUT IT: THE TEEN'S GUIDE TO SEX, RELATIONSHIPS, AND BEING A HUMAN by Erika Moen, Matthew Nolan
Is what I'm feeling normal? Is what my body is doing normal? Am I normal? How do I know what are the right choices to make? How do I know how to behave? How do I fix it when I make a mistake?
Covering relationships, friendships, gender, sexuality, anatomy, body image, safe sex, sexting, jealousy, rejection, sex education, and more, Let's Talk About It is the go-to handbook for every teen, and the first in graphic novel form.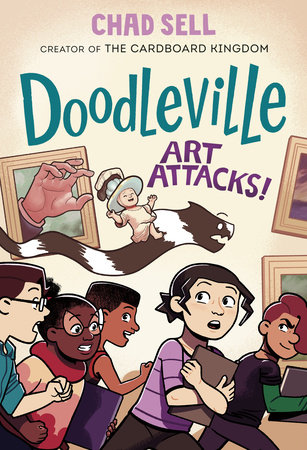 DOODLEVILLE #2: ART ATTACKS! by Chad Sell
Drew and her mischievous doodles are back—and planning a heist-in-reverse at the Art Institute of Chicago—in the sequel to Doodleville, which Lincoln Peirce calls "a masterpiece." It turns out Drew and her art club might be the museum's only chance at resolution and restoration. Can they fix it before centuries worth of masterpieces are destroyed forever?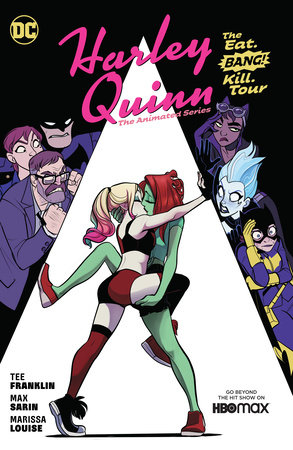 HARLEY QUINN: THE ANIMATED SERIES VOL. 1: THE EAT. BANG! KILL TOUR by Tee Franklin, Max Sarin
Hey, do you wanna see Harley and Ivy go on a road trip and make out??? Picking up directly from the cliffhanger ending of Harley Quinn: The Animated Series, Harley and Ivy are on the run in a Thelma-and-Louise journey, it's all here! This incredible volume is packed to the brim containing Harley Quinn: The Animated Series: The Eat. Bang! Kill. Tour #1-6!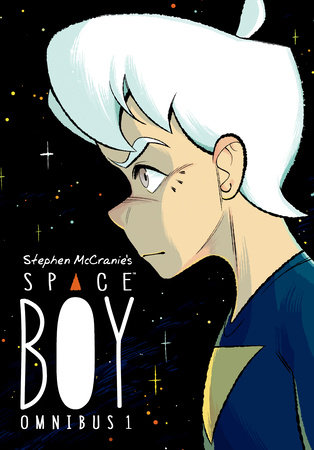 STEPHEN MCCRANIE'S SPACE BOY OMNIBUS VOLUME 1 by Stephen McCranie
To Amy, everyone has a flavor. When her dad loses his job on their remote deep space mining colony, Amy and her family are forced to start a new life back on Earth. Volume 1 collects Stephen McCraine's Space Boy volumes 1-3: A sci-fi drama of a high school aged girl who belongs in a different time, a boy possessed by emptiness as deep as space, an alien artifact, mysterious murder, and a love that crosses light years.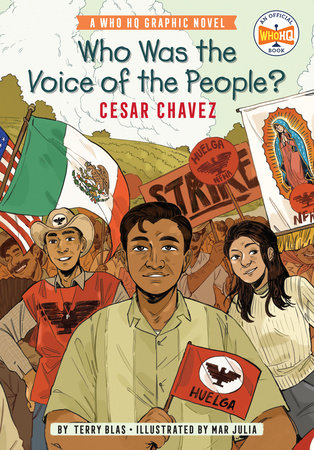 WHO WAS THE VOICE OF THE PEOPLE?: CESAR CHAVEZ by Terry Blas, Mar Julia
A Who HQ Graphic Novel
Discover the story behind Cesar Chavez and the Delano Grape Strike in this moving graphic novel — written by award-winning author Terry Blas and illustrated by Ignatz-nominated cartoonist Mar Julia.
For more information on these and related titles visit Graphic Novels
---
Thank you to Katie Mundy for curating and creating this week's post. Katie is finishing a Fall internship with Library Digital Sales and Marketing this week. We wish you well, Katie!
---
There's a Book for That! is brought to you by Penguin Random House's Sales department. Please follow our Tumblr by clicking here—and share this link with your accounts: theresabookforthat.tumblr.com. Thank you!
Did you see something on the news or read about something on your commute? Perhaps you noticed something trending on Twitter? Did you think: "There's a book for that!"? Then please, send it our way at theresabookforthat@penguinrandomhouse.com
Posted: November 29, 2022