There's a Book for That: Graphic Novels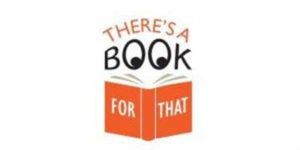 Enter the fandom! 2019 has been another genre-defying year for the graphic novel/memoir. As works of art, literature, and pop-culture the following bestselling titles satisfy a broad realm of readers and interests: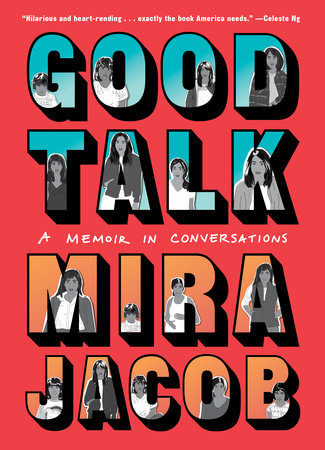 GOOD TALK: A MEMOIR IN CONVERSATIONS by Mira Jacob
A bold, wry, and intimate graphic memoir about American identity, interracial family, and the realities that divide us, from the acclaimed author of The Sleepwalker's Guide to Dancing. Like many six-year-olds, Mira Jacob's half-Jewish, half-Indian son, Z, has questions about everything. At first they are innocuous enough, but as tensions from the 2016 election spread from the country into his own family, they become much, much more complicated. Written with humor and vulnerability, this deeply relatable graphic memoir is a love letter to the art of conversation—and to the hope that hovers in our most difficult questions.
MISTER MIRACLE by Tom King, Mitch Gerads
No prison can hold him. No trap can contain him. He is Scott Free, the worldwide celebrity sensation known as Mister Miracle, and he is the greatest escape artist who ever lived. But can he pull off the ultimate trick—and escape death itself?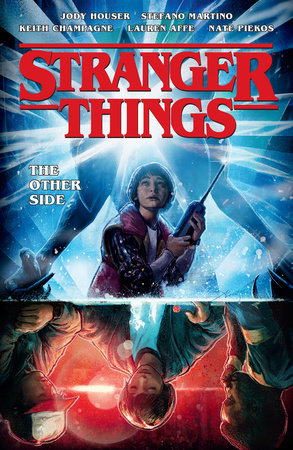 STRANGER THINGS: THE OTHER SIDE by Jody Houser, Stefano Martino, Keith Champagne
The hit Netflix series from the Duffer Brothers is now a spine-tingling comic that recounts Will Beyers' harrowing survival in the treacherous Upside Down!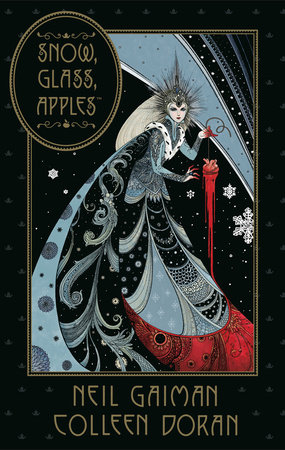 NEIL GAIMAN'S SNOW, GLASS, APPLES by Neil Gaiman, Colleen Doran
A chilling fantasy retelling of the Snow White fairy tale by New York Times bestselling creators Neil Gaiman and Colleen Doran!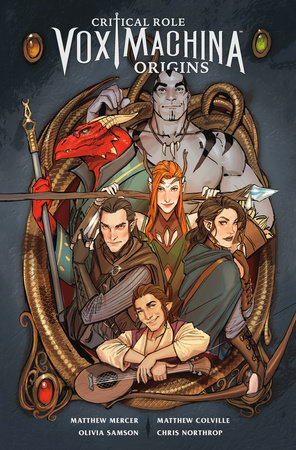 CRITICAL ROLE VOX MACHINA: ORIGINS VOLUME 1 by Matthew Mercer, Matthew Colville, Olivia Samson
The band of adventurers known as Vox Machina will save the world. Eventually. But even they have to start somewhere: From the creators of the hit show "Critical Role" comes Vox Machina's origin story! Writers Matthew Mercer and Matthew Colville team with artist extraordinaire Olivia Samson and colorist Chris Northrop to bring you the story of where the heroes' journey began.
DETECTIVE COMICS: 80 YEARS OF BATMAN DELUXE EDITION by Various
Detective Comics featured DC's first masked adventurer and went on to give the company its name (from Detective Comics Inc.): Join us in a celebration of Detective Comics' amazing eight-decade run and Batman's 80 years, with reflections on Detective Comics by Cory Doctorow, Neil Gaiman, Glen David Gold, Senator Patrick Leahy, Denny O'Neil, Anthony Tollin, police chief Shelley Zimmerman and Paul Levitz. This special collector's edition also features the very first Batman story; the debuts of classic sidekicks and allies like Robin, Batgirl, Batwoman and even Bat-Mite; and the first stories of archvillains Two-Face, the Riddler and Man-Bat.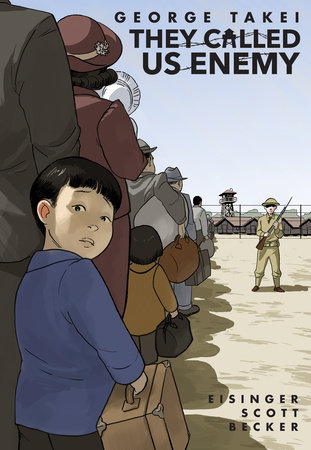 THEY CALLED US ENEMY by George Takei, Justin Eisinger, Steven Scott et al…
A stunning graphic memoir recounting actor/author/activist George Takei's childhood imprisoned within American concentration camps during World War II. Experience the forces that shaped an American icon—and America itself—in this gripping tale of courage, country, loyalty, and love.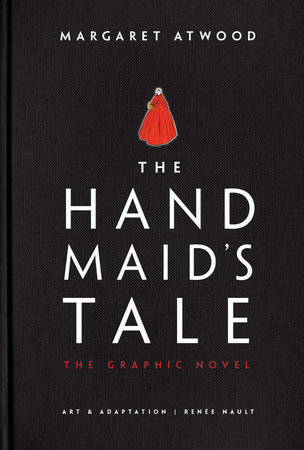 THE HANDMAID'S TALE (Graphic Novel) by Margaret Atwood, Renee Nault
Provocative, startling, prophetic, The Handmaid's Tale has long been a global phenomenon. With this beautiful graphic novel adaptation of Margaret Atwood's modern classic, beautifully realized by artist Renée Nault, the terrifying reality of Gilead has been brought to vivid life like never before.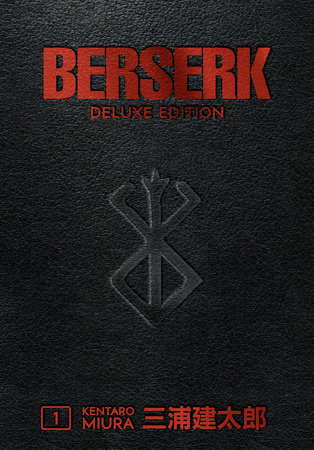 BERSERK DELUXE VOLUME 1 by Kentaro Miura, Jason DeAngelis
Kentaro Miura's Berserk has outraged, horrified, and delighted manga and anime fanatics since 1989, creating an international legion of hardcore devotees and inspiring a plethora of TV series, feature films, and video games. And now the badass champion of adult fantasy manga is presented in an oversized 7" x 10" deluxe hardcover edition, nearly 700 pages amassing the first three Berserk volumes.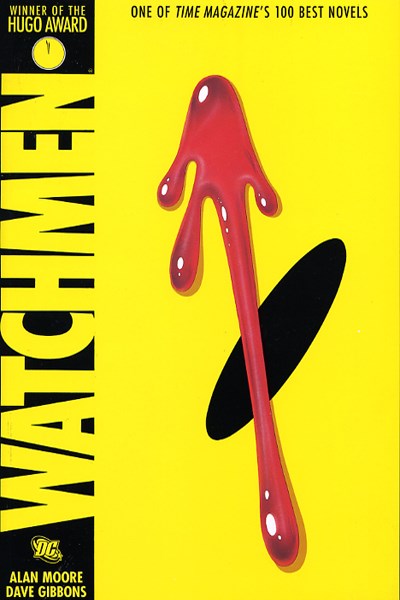 WATCHMEN (2019 Edition) by Alan Moore, Dave Gibbons
A hit HBO original series, Watchmen, the groundbreaking series from award-winning author Alan Moore, presents a world where the mere presence of American superheroes changed history—the U.S. won the Vietnam War, Nixon is still president, and the Cold War is in full effect. Considered the greatest graphic novel in the history of the medium, the Hugo Award-winning story chronicles the fall from grace of a group of superheroes plagued by all-too-human failings. Along the way, the concept of the superhero is dissected as an unknown assassin stalks the erstwhile heroes.
For more information on these and related titles visit Graphic Novels 2019
---
There's a Book for That! is brought to you by Penguin Random House's Sales department. Please follow our Tumblr by clicking here—and share this link with your accounts: theresabookforthat.tumblr.com. Thank you!
Did you see something on the news or read about something on your commute? Perhaps you noticed something trending on Twitter? Did you think: "There's a book for that!"? Then please, send it our way at theresabookforthat@penguinrandomhouse.com
Posted: December 12, 2019