There's a Book for That: Gratitude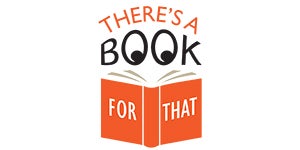 "My predominant feeling is one of gratitude. I have loved and been loved. I have been given much and I have given something in return. Above all, I have been a sentient being, a thinking animal, on this beautiful planet, and that in itself has been an enormous privilege and adventure." —Oliver Sacks
This week we celebrate Thanksgiving – a secular holiday originally celebrated as a day of giving thanks for the blessing of the harvest and of the preceding year. What follows is a selection of books to help us all have "an attitude of gratitude" for each other, nature's bounty and, of course, books!
FEATURED TITLES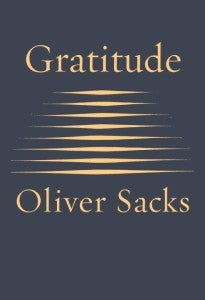 GRATITUDE by Oliver Sacks
No writer has succeeded in capturing the medical and human drama of illness as honestly and as eloquently as Oliver Sacks. During the last few months of his life, he wrote a set of essays in which he movingly explored his feelings about completing a life and coming to terms with his own death. Together, these four essays form an ode to the uniqueness of each human being and to gratitude for the gift of life.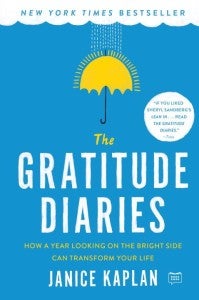 THE GRATITUDE DIARIES: HOW A YEAR LOOKING ON THE BRIGHT SIDE CAN TRANSFORM YOUR LIFE by Janice Kaplan
Former Parade Editor-in-Chief, Janice Kaplan spends a year living gratefully and transforms her marriage, family life, work and health. Through extensive interviews with experts and lively conversations with real people including celebrities like Matt Damon, Daniel Craig, and Jerry Seinfeld, Kaplan discovers the role of gratitude in everything from our sense of fulfillment to our children's happiness.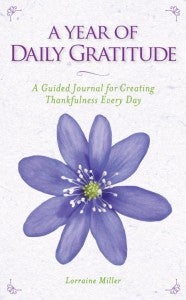 A YEAR OF DAILY GRATITUDE: A GUIDED JOURNAL FOR CREATING THANKFULNESS EVERY DAY by Lorraine Miller
Thoughtful quotations, easy-to-follow exercises and meditations, and space to record personal reflections offers a personalized path to inner peace. Filled with inspiring images and organized around monthly themes like growth, faith, and perspective, this guided journal is as visually palliative as it is emotionally rewarding.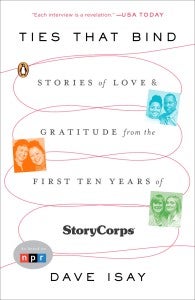 TIES THAT BIND: STORIES OF LOVE AND GRATITUDE FROM THE FIRST TEN YEARS OF STORYCORPS by Dave Isay
TIES THAT BIND honors the people who nourish and strengthen us. StoryCorps founder Dave Isay draws from ten years of the revolutionary oral history project's rich archives, collecting conversations that celebrate the power of the human bond and capture the moment at which individuals become family.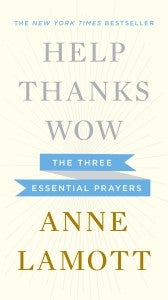 THANKS HELP WOW: THE THREE ESSENTIAL PRAYERS by Anne Lamott
It is these three prayers – asking for assistance from a higher power, appreciating what we have that is good, and feeling awe at the world around us – that can get us through the day and can show us the way forward. In Help, Thanks, Wow, Lamott recounts how she came to these insights, explains what they mean to her and how they have helped, and explores how others have embraced these same ideas.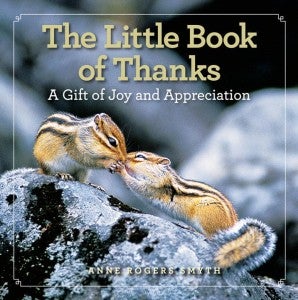 THE LITTLE BOOK OF THANKS: A GIFT OF JOY AND APPRECIATION by Anne Rogers Smyth
With inspiring words of gratitude, this tiny book with a great big message, helps us recognize the people who make our lives brighter and our hearts lighter. Enlightening quotes and short writings paired with adorable animal photos provide the perfect way to acknowledge everyone who makes a difference: a parent, friend, sibling, spouse, colleague, teacher, mentor, or anyone else who has enriched your life.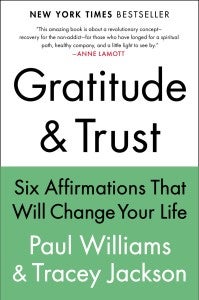 GRATITUDE AND TRUST: SIX AFFIRMATIONS THAT WILL CHANGE YOUR LIFE by Paul Williams, Tracey Jackson
Paul Williams is an alcoholic. Tracey Jackson is not. But together, these two close friends are working to apply the principles of the recovery movement to those countless people who are not addicts but nevertheless suffer from difficulties and pain.
FOR YOUNGER READERS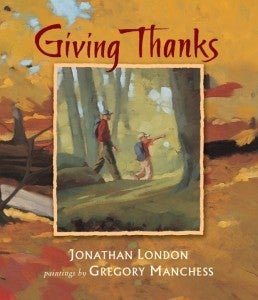 GIVING THANKS by Jonathan London, Gregory Manchess; Ages 3 to 7
How can a young boy ever show his gratitude for all the beauty he sees? He will learn from his father, who thanks the earth and the sky, the frogs and the crickets, the hawk and the deer, even the trees that wave their arms in the breeze. Majestic as the most beautiful autumn day and filled with glimpses of favorite woodland animals, GIVING THANKS is truly a gift to readers.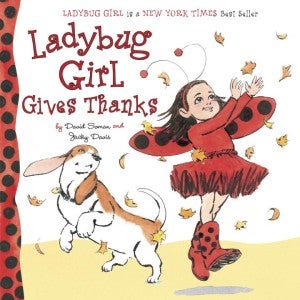 LADYBUG GIRL GIVES THANKS by David Soman, Jacky Davis; Ages 2 to 5
Ladybug Girl tells us why she's thankful for all of her favorite things. And she has so much to be thankful for—Bingo, the trees, her books, her friends and family, and, of course, pumpkin pie!
For more information on these and related titles visit Gratitude
Posted: November 22, 2016