There's a Book for That: Green Works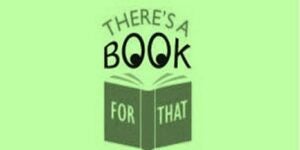 Happy Green Week! This week, we commemorate the 52nd anniversary of Earth Day. On April 22nd, 1970 millions of people took to the streets to protest industrial pollution. Our environmental concerns and circumstances have only become more dire since. To support both personal greener living goals as well as global conservation efforts, we recommend the follwing recent, acclaimed and actionable titles: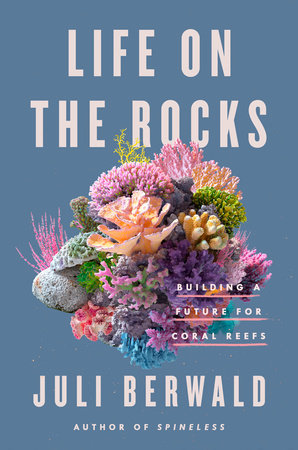 LIFE ON THE ROCKS: BUILDING A FUTURE FOR CORAL REEFS by Juli Berwald
Juli Berwald fell in love with coral reefs as a marine biology student, entranced by their beauty and complexity. Alarmed by their peril, she traveled the world to discover how to prevent their loss. Life on the Rocks is an inspiring, lucid, meditative ode to the reefs and the undaunted scientists working to save them against almost impossible odds. As she also attempts to help her daughter in her struggle with mental illness, Berwald explores what it means to keep fighting a battle whose outcome is uncertain. She contemplates the inevitable grief of climate change and the beauty of small victories.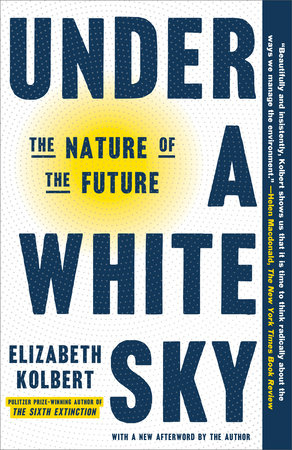 UNDER A WHITE SKY: THE NATURE OF THE FUTURE by Elizabeth Kolbert
A President Obama Summer 2021 Reading Selection
The Pulitzer Prize–winning author of The Sixth Extinction returns to humanity's transformative impact on the environment, now asking: After doing so much damage, can we change nature, this time to save it?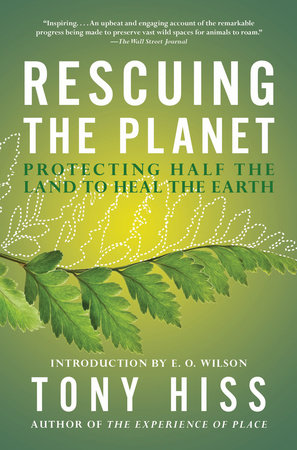 RESCUING THE PLANET: PROTECTING HALF THE LAND TO HEAL THE EARTH by Tony Hiss; introduction by E. O. Wilson
A candid assessment of the health of our planet, and an urgent call to protect 50 percent of the earth's land by 2050—thereby saving millions of its species—from the award-winning author of The Experience of Place. Beginning in the vast North American Boreal Forest that stretches through Canada, and roving across the continent, from the Northern Sierra to Alabama's Paint Rock Forest, from the Appalachian Trail to a ranch in Mexico, Tony Hiss sets out on a journey to take stock of the "superorganism" that is the earth: Tender, impassioned, curious, and above all else inspiring, Rescuing the Planet is a work that promises to make all of us better citizens of the earth.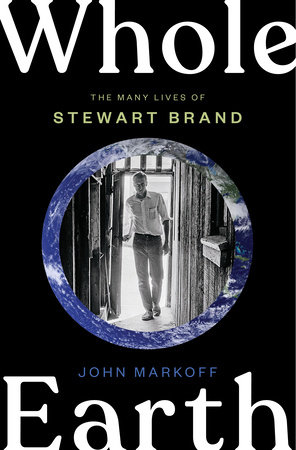 WHOLE EARTH: THE MANY LIVES OF STEWART BRAND by John Markoff
Told by one of our greatest chroniclers of technology and society, the definitive biography of iconic serial visionary Stewart Brand, from the Merry Pranksters and the generation-defining Whole Earth Catalog to the marriage of environmental consciousness and hacker capitalism and the rise of a new planetary culture. As Markoff makes marvelously clear, the streams of individualism, respect for science, environmentalism, and Eastern and indigenous thought that flow through Brand's entire life form a powerful gestalt. His way of thinking embraces a true planetary consciousness that may be the best hope we humans collectively have.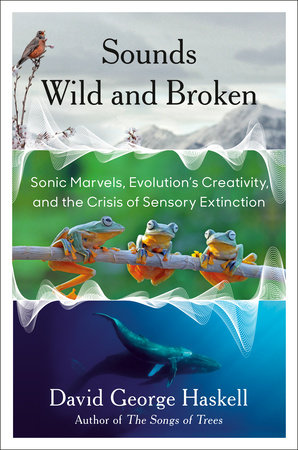 SOUNDS WILD AND BROKEN: SONIC MARVELS, EVOLUTION'S CREATIVITY, AND THE CRISIS OF SENSORY EXTINCTION by David George Haskell
A lyrical exploration of the diverse sounds of our planet, the creative processes that produced these marvels, and the perils that sonic diversity now faces. Starting with the origins of animal song and traversing the whole arc of Earth history, Haskell illuminates and celebrates the emergence of the varied sounds of our world. In mammoth ivory flutes from Paleolithic caves, violins in modern concert halls, and electronic music in earbuds, we learn that human music and language belong within this story of ecology and evolution.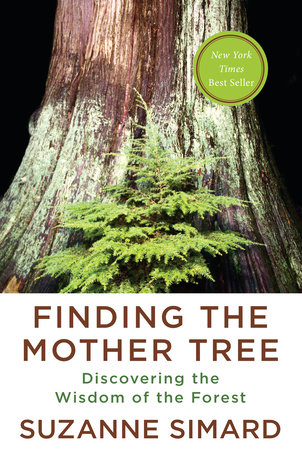 FINDING THE MOTHER TREE: DISCOVERING THE WISDOM OF THE FOREST by Suzanne Simard
From the world's leading forest ecologist who forever changed how people view trees and their connections to one another and to other living things in the forest–a moving, deeply personal journey of discovery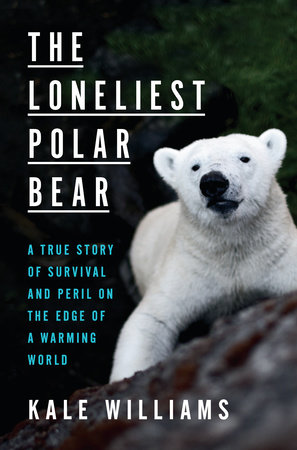 THE LONELIEST POLAR BEAR: A TRUE STORY OF SURVIVAL AND PERIL ON THE EDGE OF A WARMING WORLD by Kale Williams
"A moving story of abandonment, love, and survival against the odds."—Dr. Jane Goodall
The heartbreaking and ultimately hopeful story of an abandoned polar bear cub named Nora and the humans working tirelessly to save her and her species, whose uncertain future in the accelerating climate crisis is closely tied to our own.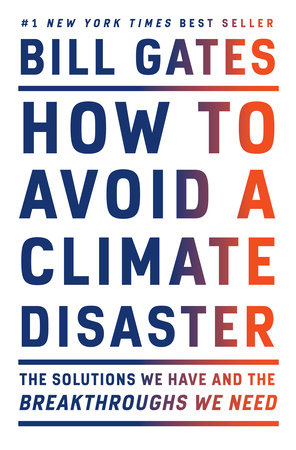 HOW TO AVOID A CLIMATE DISASTER: THE SOLUTIONS WE HAVE AND THE BREAKTHROUGHS WE NEED by Bill Gates
#1 NEW YORK TIMES BEST SELLER • In this urgent, authoritative book, Bill Gates sets out a wide-ranging, practical—and accessible—plan for how the world can get to zero greenhouse gas emissions in time to avoid a climate catastrophe. As Bill Gates makes clear, achieving zero emissions will not be simple or easy to do, but if we follow the plan he sets out here, it is a goal firmly within our reach.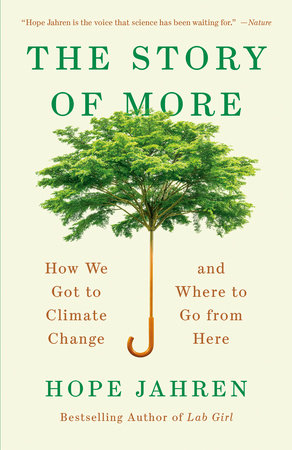 THE STORY OF MORE: HOW WE GOT TO CLIMATE CHANGE AND WHERE TO GO FROM HERE by Hope Jahren
Bestselling author of Lab Girl Hope Jahren is an award-winning geobiologist, a brilliant writer, and one of the seven billion people with whom we share this earth. The Story of More is her impassioned open letter to humanity as we stand at the crossroads of survival and extinction. At once an explainer on the mechanisms of warming and a capsule history of human development, The Story of More illuminates the link between our consumption habits and our endangered earth, showing us how we can use less and share more. It is the essential pocket primer on climate change that will leave an indelible impact on everyone who reads it.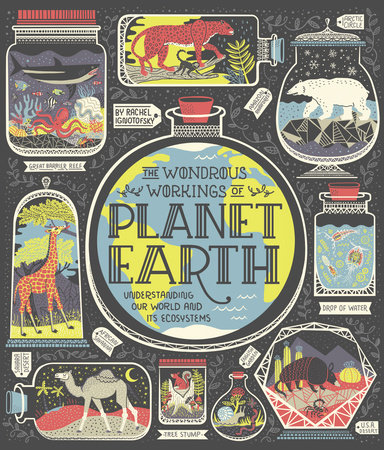 THE WONDROUS WORKINGS OF PLANET EARTH: UNDERSTANDING OUR WORLD AND ITS ECOSYSTEMS by Rachel Ignotofsky
Beautifully combining art and science, The Wondrous Workings of Planet Earth is an illustrated tour of the planet that reveals ecosystems large and small, from reefs, deserts, and rainforests to ponds, backyard gardens, and even a drop of water. Through exquisite drawings, maps, and infographics, New York Times best-selling author Rachel Ignotofsky makes earth science accessible and entertaining, explaining how our planet works.
For more on these and related titles, including those for younger readers, visit the collection, Earth Day, 2022
---
There's a Book for That! is brought to you by Penguin Random House's Sales department. Please follow our Tumblr by clicking here—and share this link with your accounts: theresabookforthat.tumblr.com. Thank you!
Did you see something on the news or read about something on your commute? Perhaps you noticed something trending on Twitter? Did you think: "There's a book for that!"? Then please, send it our way at theresabookforthat@penguinrandomhouse.com
Posted: April 19, 2022