There's a Book for That: ¿Hablas Español?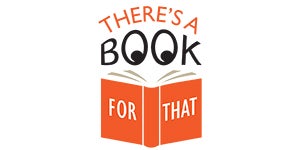 Did you know?…  
Penguin Random House publishes close to fifty Spanish language titles a year in the U.S. With two dedicated Spanish language imprints – Vintage Español and Celebra –  our Spanish language publishing program boasts strong backlist sales in commercial and literary fiction, as well as nonfiction from celebrity authors. Topping our bestselling titles from 2015 is the Spanish translation of Sandra Cisneros's beloved La Casa en Mango Street (The House on Mango Street), while titles by Gabriel García Márquez, E L James, and Paulo Coelho have consistently claimed their spots over the past few years. On sale next week is the much anticipated paperback edition of El Amante Japonés (The Japanese Lover), by New York Times bestselling author Isabel Allende. This is an exquisitely crafted love story and multi-generational epic that sweeps from San Francisco in the present day to Poland and the United States during the Second World War. Isabel Allende is internationally beloved by her fans and is by far one of the bestselling Spanish-language authors of the modern era.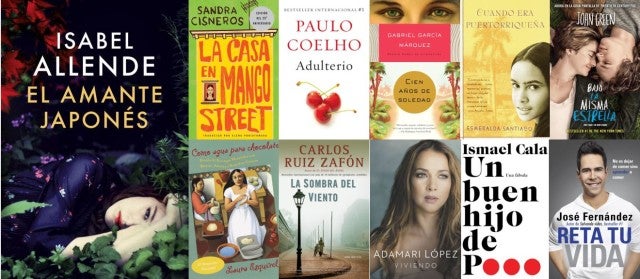 FEATURED TITLES
ADULTERIO (Adultery) by Paulo Coelho; translated by Pilar Obón
Coelho has an enormous following in Spanish, and his books never fail to receive major attention from Spanish-language media. Adulterio debuted at #1 on Spanish language bestseller lists.
CIEN AÑOS DE SOLEDAD (One Hundred Years of Solitude) by Gabriel García Márquez
Márquez's masterpiece is the finest example of magical realism, and, as the book that sparked the Latin American boom, is one of most influential novels of the 20th Century.
COMO AGUA PARA CHOCOLATE (Like Water for Chocolate) by Laura Esquivel
This classic love story takes place on the De la Garza ranch, as the tyrannical owner, Mama Elena, chops onions at the kitchen table in her final days of pregnancy, and little Tita slips out amid the spices and fixings for noodle soup. This early encounter with food soon becomes a way of life, and Tita grows up to be a master chef. She shares special points of her favorite preparations throughout the story.
CUANDO ERA PUERTORRIQUEÑA (When I Was Puerto Rican: A Memoir) by Esmeralda Santiago
In this first volume of her much-praised, bestselling trilogy, Santiago brilliantly recreates the idyllic landscape and tumultuous family life of her earliest years and her tremendous journey from the barrio to Brooklyn, from translating for her mother at the welfare office to high honors at Harvard.
LA SOMBRA DEL VIENTO (The Shadow of the Wind) by Carlos Ruiz Zafon
This is the first installment in the Cemetery of Forgotten Books series, a four-part series that immerses readers in a beautiful and haunting Barcelona and a world of books, mystery, fantasy and love.
The telling and uplifting survival story of soap opera star Adamari López's battle with cancer and a very public divorce.
BAJO LA MISMA ESTRELLA (The Fault in Our Stars) by John Green; translated by Noemi Sobregues Arias
A genuine and moving story about a 16-year-old girl and her relationship with a boy that, like her, is fighting terminal cancer. Green's novel is an international phenomenon and basis for a feature film.
RETA TU VIDA by José Fernandez
Jose Fernandez, "Trainer to the Stars," presents a new diet and exercise guide challenging readers to get in the best shape of their lives by challenging the way they eat and exercise.
UN BUEN HIJO DE P… : UNA FÁBULA by Ismael Cala
Ismael Cala's inspirational premise guides readers through real-life scenarios to help them overcome obstacles in their everyday lives, and learn the skills necessary to be successful, fulfilled, and most importantly happy on a daily basis. Cala hosts and produces a news show on CNN en Español (often referred to as the Hispanic Larry King), Cala, as well as a radio show.
LA CASA EN MANGO STREET by Sandra Cisneros; translated by Elena Poniatowska
THE HOUSE ON MANGO STREET is the remarkable story of Esperanza Cordero. Told in a series of vignettes – sometimes heartbreaking, sometimes deeply joyous – it is the story of a young Latina girl growing up in Chicago, inventing for herself who and what she will become. Few other books in our time have touched so many readers.
Visit the collection: Top 25 Spanish Language Books
Posted: June 26, 2016