There's a Book for That: Halloween Reads!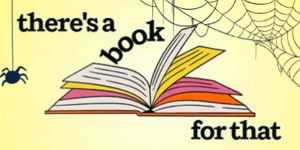 In the Halloween mood yet? Whether you have your costume picked out, are chaperoning kids, on door duty, or sitting this one out, we've got books full of frightful delights! From ghost stories, to witchy lit, vampires to haunted houses, the real tricks and treats are to be found in these pages for all ages: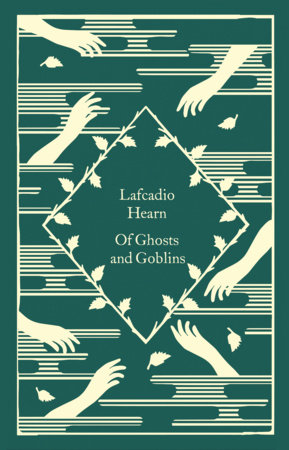 OF GHOSTS AND GOBLINS by Lafcadio Hearn; Illustrated by Coralie Bickford-Smith
In this haunting collection, the phantoms and ghouls of Japanese folklore stalk the page. Lafcadio Hearn, a master storyteller, drew on traditional Japanese folklore, infused with memories of his own haunted childhood in Ireland, to create these chilling tales. They are today regarded in Japan as classics in their own right.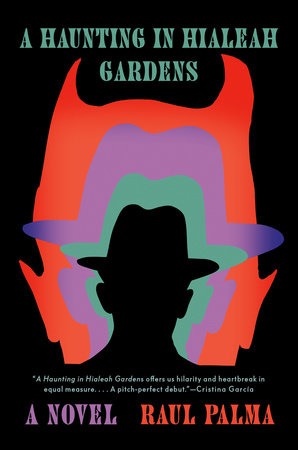 A HAUNTING IN HIALEAH GARDENS: A NOVEL by Raul Palma
A genre-bending debut with a fiercely political heart, A Haunting in Hialeah Gardens explores the weight of the devil's bargain, following the lengths one man will go to for the promise of freedom. Click here for the Spanish edition.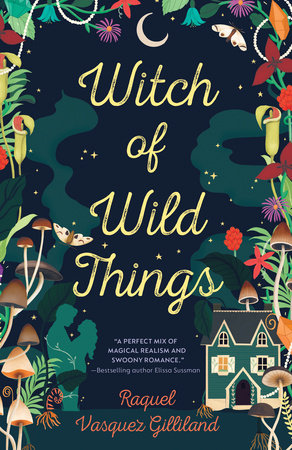 WITCH OF WILD THINGS by Raquel Vasquez Gilliland
Legend goes that long ago a Flores woman offended the old gods, and their family was cursed as a result. Now, every woman born to the family has a touch of magic.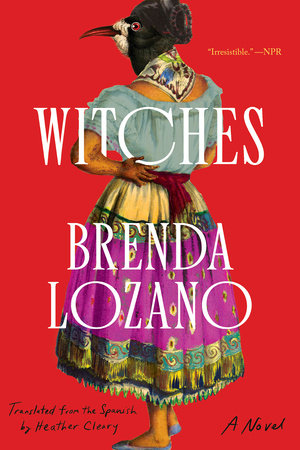 WITCHES: A NOVEL by Brenda Lozano, Heather Cleary
This beguiling story of a young journalist whose investigation of a murder leads her to the most legendary healer in all of Mexico, comes from one of the most prominent voices of a new generation of Latin American writers.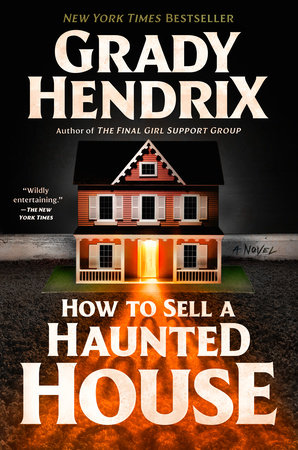 HOW TO SELL A HAUNTED HOUSE by Grady Hendrix
New York Times bestselling author Grady Hendrix takes on the haunted house in a hilarious and terrifying new novel that explores the way your past—and your family—can haunt you like nothing else….Louise's parents have passed away, and she's returning to the small Southern town where she grew up to get their house ready to sell. It means she'll have to spend time with her younger brother—and their old grudges make that a terrifying prospect. But childhood hurts pale in comparison to the dangers posed by what still lives inside the house.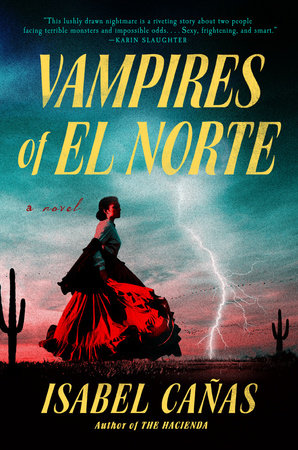 VAMPIRES OF EL NORTE by Isabel Cañas
Vampires, vaqueros, and star-crossed lovers face off on the Texas-Mexico border in this supernatural western from the author of The Hacienda.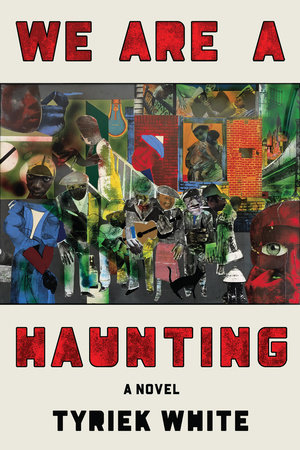 WE ARE A HAUNTING: A NOVEL by Tyriek White
A supernatural family saga set in Brooklyn, We Are a Haunting is a searing social critique as well as a lyrical and potent account of displaced lives. It unravels the threads connecting the past, present, and future, and depicts the palpable, breathing essence of the neglected corridors of a pulsing city with pathos and poise.
FOR YOUNGER READERS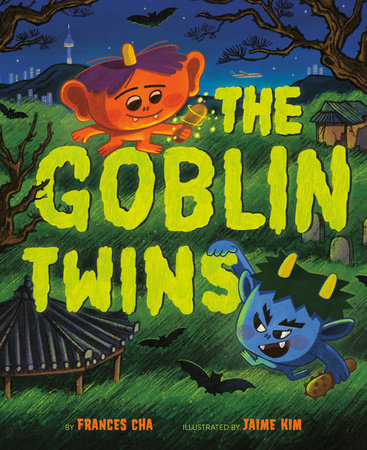 THE GOBLIN TWINS by Frances Cha, Jaime Kim
Two 601-year-old goblin tricksters from Korea go on an unexpected Halloween adventure in New York City in this tongue-in-cheek story from Frances Cha, critically acclaimed author of If I Had Your Face, and #1 New York Times bestselling illustrator Jaime Kim.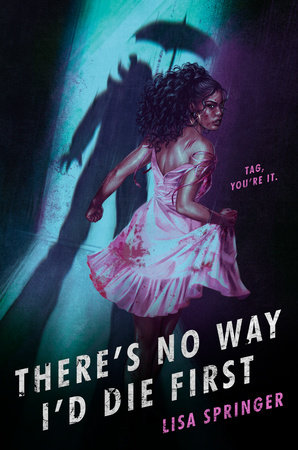 THERE'S NO WAY I'D DIE FIRST by Lisa Springer
This spine-tingling contemporary horror-comedy YA novel follows a scary-movie buff as she hosts an elaborate Halloween bash but soon finds the festivities upended when she and her guests are forced to test their survival skills in a deadly game, from debut author Lisa Springer.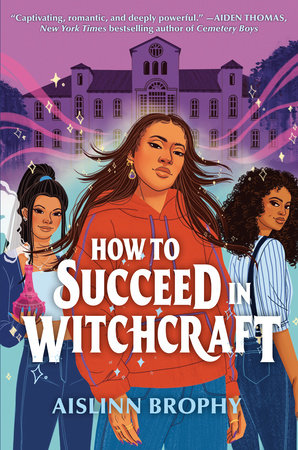 HOW TO SUCCEED IN WITCHCRAFT by Aislinn Brophy
A talented witch competes for a prestigious scholarship at her cutthroat high school in this contemporary YA fantasy for fans of Never Have I Ever and Sabrina the Teen Witch.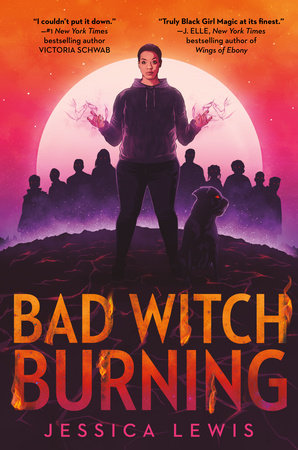 BAD WITCH BURNING by Jessica Lewis
For fans of Lovecraft Country and Candyman comes a witchy YA story full of Black girl magic! One girl′s dark ability to summon the dead offers her a chance at a new life, while revealing to her an even darker future.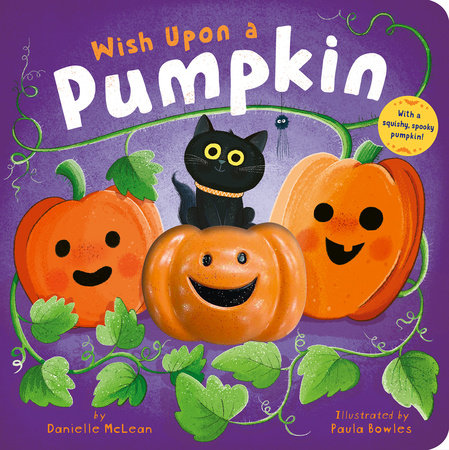 WISH UPON A PUMPKIN by Danielle McLean; Illustrated by Paula Bowles
It's Halloween night, and the fun is just beginning! Smiling bats swoop over the pumpkin patch as children trick-or-treat in the neighborhood, while friendly monsters dance and sing at their monster party. This bright, fun book features rhyming text, adorable illustrations, and a squishy foam pumpkin that is visible through the die-cut cover and on every interior spread!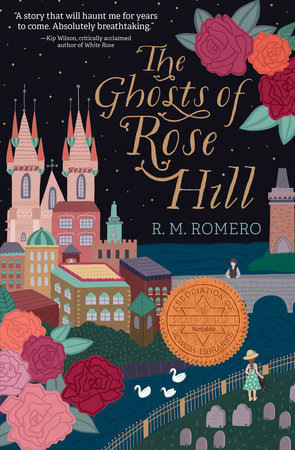 THE GHOSTS OF ROSE HILL by R. M. Romero
Sent to Prague to stay with her aunt and witness the humble life of an artist, Ilana Lopez—a biracial Jewish girl—finds herself torn between her dream of becoming a violinist and her immigrant parents' desire for her to have a more stable career. But her visit takes a strange turn when she discovers an abandoned Jewish cemetery behind her aunt's cottage. There, she meets the ghost of a kindhearted boy named Benjamin, and as she works on restoring his grave, catches the interest of the river spirit that's binding him to the city. Inspired by the author's experiences restoring Jewish cemeteries in eastern Europe, R. M. Romero spins a modern folktale about embracing your power, facing your monsters, and falling in love deep enough to transcend a century.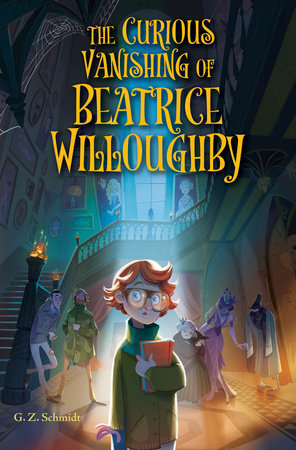 THE CURIOUS VANISHING OF BEATRICE WILLOUGHBY  by G. Z. Schmidt
When six-year-old Beatrice Willoughby vanished at the Amadeuses' annual All Hallows Eve party, people in the tiny mountain town of Nevermore were quick to whisper: They were always odd. Their house is full of dark magic. And when Mort Amadeus was pegged for the crime, the Amadeuses, once the center of society, retreated. They closed their doors, disappeared from life. People almost forgot. Until thirteen years later, when six envelopes land at the doorstep of six households in town: We cordially invite you to a celebration on the 31st of October this Saturday evening at the Amadeus household.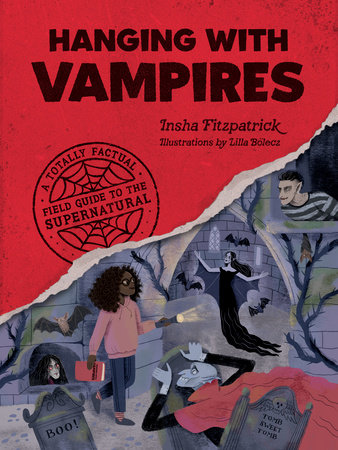 HANGING WITH VAMPIRES: A TOTALLY FACTUAL FIELD GUIDE TO THE SUPERNATURAL by Insha Fitzpatrick
Discover everything about vampires in this laugh-out-loud nonfiction handbook packed with spooky legends, fascinating history, and weird facts perfect for middle-grade readers and mythology fans!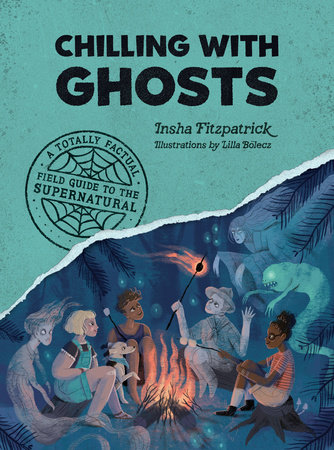 CHILLING WITH GHOSTS: A TOTALLY FACTUAL FIELD GUIDE TO THE SUPERNATURAL by Insha Fitzpatrick
Boo! Do you believe in ghosts? What's up with haunted houses? And how exactly do you bust a ghost? Uncover the spooky and spectral world of ghosts in Chilling with Ghosts, a field guide for the curious and the adventurous. Step into the unknown—if you dare!
For more on these and related titles visit Halloween Reads
---
There's a Book for That! is brought to you by Penguin Random House's Sales department. Please follow our Tumblr by clicking here—and share this link with your accounts: theresabookforthat.tumblr.com. Thank you!
Did you see something on the news or read about something on your commute? Perhaps you noticed something trending on Twitter? Did you think: "There's a book for that!"? Then please, send it our way at theresabookforthat@penguinrandomhouse.com
Posted: October 25, 2023