There's a Book for That: Happy 150th Birthday Canada!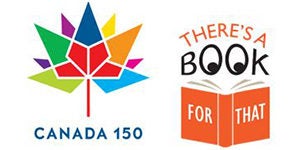 On July 1st Canadians celebrated Canada Day: The year 2017 marks 150 years since Canada's Confederation. Of the sesquicentennial, and Canada Day, Canadian Prime Minister Justin Trudeau writes:
"We come together as Canadians to celebrate the achievements of our great country, reflect on our past and present, and look boldly toward our future. On the 150th anniversary of Confederation, we celebrate the millions of Canadians who make our country the strong, prosperous, and open place it is today." Read the entire statement on Canada's 150th website here.
Here at There's a Book for That!, we invite you to read (or reread) some of Canada's greatest authors and their famous novels alongside popular nonfiction – all of which make terrific reads for Canadian travel.
FICTION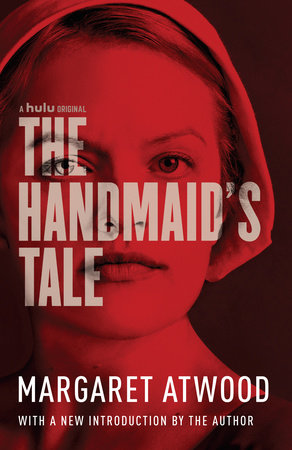 Margaret Atwood: THE HANDMAID'S TALE
Funny, unexpected, horrifying, and altogether convincing, The Handmaid's Tale is at once scathing satire, dire warning, and literary tour de force. This seminal work of speculative fiction from the Booker Prize-winning author, now a Hulu series starring Elizabeth Moss, Samira Wiley, and Joseph Fiennes. Includes a new introduction by Margaret Atwood. Funny, unexpected, horrifying, and altogether convincing, The Handmaid's Tale is at once scathing satire, dire warning, and literary tour de force.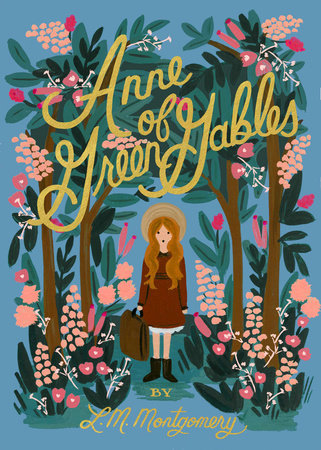 L.M. Montgomery: ANNE OF GREEN GABLES
Anne, an eleven-year-old orphan, is sent by mistake to live with a lonely, middle-aged brother and sister on a Prince Edward Island farm and proceeds to make an indelible impression on everyone around her. Hot off the Press! – the Puffin  + Pantone edition of Anne of Green Gables is here.
Michael Ondaatje: THE ENGLISH PATIENT
Michael Ondaatje's Booker Prize–winning best seller lyrically portrays the convergence of four damaged lives in a bomb-riddled Italian villa in the last days of the war.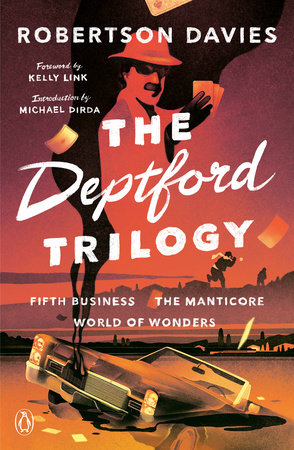 Robertson Davies: THE DEPTFORD TRILOGY (Fifth Business, The Manticore, World of Wonders)
Luring the reader down labyrinthine tunnels of myth, history and magic, THE DEPTFORD TRILOGY provides an exhilarating antidote to a world from where 'the fear and dread and splendour of wonder have been banished'.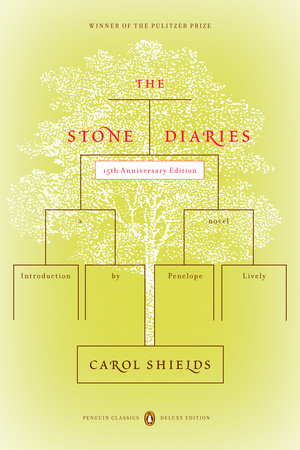 Carol Shields: THE STONE DIARIES
One of the most successful and acclaimed novels of our time, this fictionalized autobiography of Daisy Goodwill Flett is a subtle but affecting portrait of an everywoman reflecting on an unconventional life. What transforms this seemingly ordinary tale is the richness of Daisy's vividly described inner life–from her earliest memories of her adoptive mother to her awareness of impending death.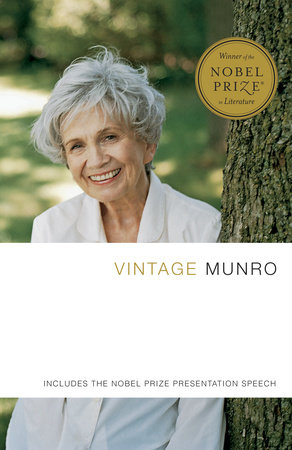 Alice Munro: VINTAGE MUNRO
This classic collection is the perfect introduction to Nobel Laureate Alice Munro's brilliant, revelatory short stories, in which she unfolds the wordless secrets that lie at the center of human experience.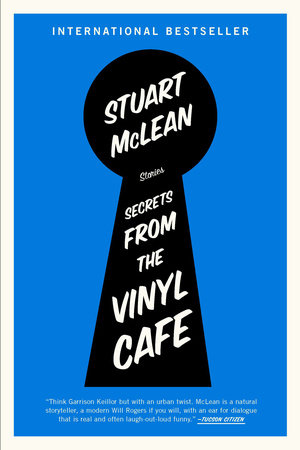 SECRETS FROM THE VINYL CAFE by Stuart McLean
Here, the international bestselling author and hit radio personality explores the misdemeanors and transgressions, as well as clandestine matters of the heart, concerning the variety of characters (and their secrets) who populate the Vinyl Cafe.
NONFICTION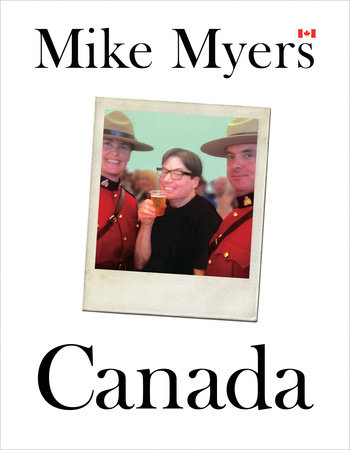 CANADA by Mike Myers
In this instant national bestseller, comedy superstar Mike Myers writes from the (true patriot) heart about his 53-year relationship with his beloved Canada.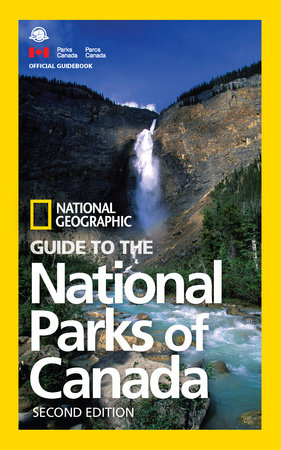 NATIONAL GEOGRAPHIC GUIDE TO THE NATIONAL PARKS OF CANADA
This completely updated guidebook shows you how to make the most out of your visit to Canada's 47 gorgeous national parks, just in time for Canada's 150th birthday.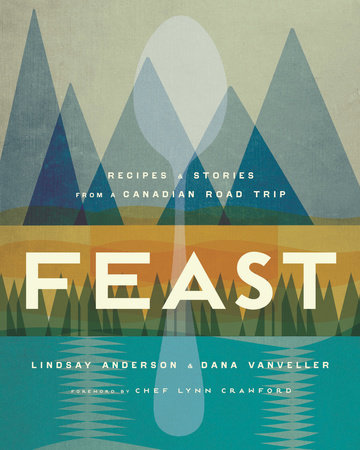 FEAST by Lindsay Anderson and Dana Vanveller
Two friends. Five months. One car. Ten provinces. Three territories. Seven islands. Eight ferries. Two flights. One 48-hour train ride. The result: over 100 incredible Canadian recipes from coast to coast and the Great White North.
FOR YOUNG READERS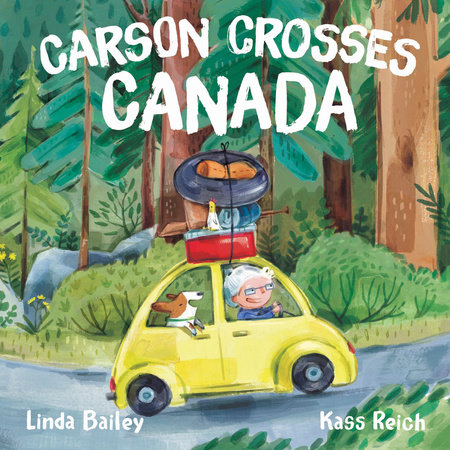 CARSON CROSSES CANADA by Linda Bailey; Illustrated by Kass Reich; Ages 4-8
In their little rattlebang car, packed with Carson's favorite toy, Squeaky Chicken, and plenty of baloney sandwiches, Annie and Carson hit the road! They travel province by province, taking in each unique landscape and experiencing something special to that particular part of this vast, grand country.
For more Canadian titles visit the collection Canada!
Posted: July 5, 2017