There's a Book for That: Hispanic Heritage Month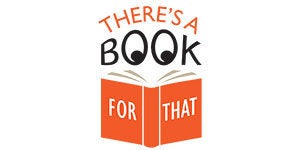 Hispanic Heritage Month runs from September 15 through October 15, during which time we honor the contributions of Hispanic and Latino Americans to the United States and celebrate their heritage and culture. Hispanic Heritage Month, whose roots go back to 1968, begins each year on September 15, the anniversary of independence of five Latin American countries: Costa Rica, El Salvador, Guatemala, Honduras and Nicaragua. Mexico, Chile and Belize also celebrate their independence days during this period and Columbus Day (Día de la Raza) is October 12 (observed this year in the U.S. on Monday, October 8). Enjoy the following array of titles for all ages – biography, cooking, history, poetry and fiction – to mark the occasion.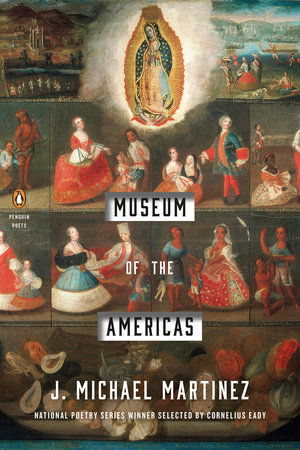 MUSEUM OF THE AMERICAS by J. Michael Martinez
Longlisted for the 2018 National Book Award in Poetry
Winner of the 2017 National Poetry Series Competition, selected by Cornelius Eady—an exploration in verse of imperial appropriation and Mexican-American cultural identity. Engaging beautiful and otherworldly Mexican casta paintings, morbid photographic postcards depicting the bodies of dead Mexicans, the strange journey of the wood and cork leg of General Santa Anna, and Martinez's own family lineage, Museum of the Americas gives accounts of migrant bodies caught beneath, and fashioned under, a racializing aesthetic gaze. Museum of the Americas' poetic revives and repurposes the persecuted ethnic body from the appropriations that render it an art object and, therefore, disposable.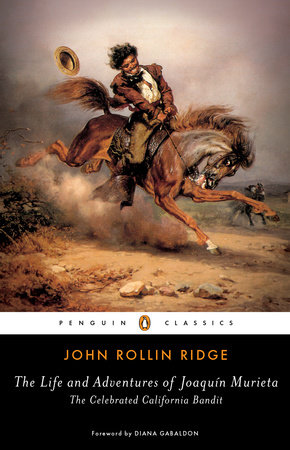 THE LIFE AND ADVENTURES OF JOAQUÍN MURIETA: THE CELEBRATED CALIFORNIA BANDIT by John Rollin Ridge, Diana Gabaldon, Hsuan L. Hsu; Foreword by Diana Gabaldon
The first novel to feature a Mexican American hero: an adventure tale about Mexicans rising up against U.S. rule in California, based on the real-life bandit who inspired the creation of Zorro, the Lone Ranger, and Batman. An action-packed blend of folktale, romance, epic, and myth, The Life and Adventures of Joaquín Murieta tells the story of the Gold Rush-era Mexican immigrant Joaquín Murieta, whose efforts to find fortune and happiness are thwarted by white settlers who murder his family and drive him off his land. In retaliation, Murieta organizes a band of more than 2,000 outlaws—including the sadistic "Three-Fingered Jack"—who take revenge by murdering, stealing horses, and robbing miners, all with the ultimate goal of reconquering California.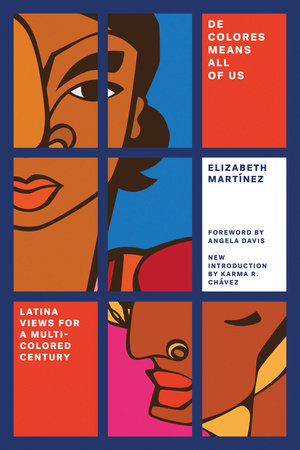 DE COLORES MEANS ALL OF US: LATINA VIEWS FOR A MULTI-COLORED CENTURY by Elizabeth Martínez
Elizabeth Martínez's unique Chicana voice has been formed through over thirty years of experience in the movements for civil rights, women's liberation, and Latina/o empowerment. In De Colores Means All of Us, Martínez presents a radical Latina perspective on race, liberation and identity. She describes the provocative ideas and new movements created by the rapidly expanding US Latina/o community as it confronts intensified exploitation and racism.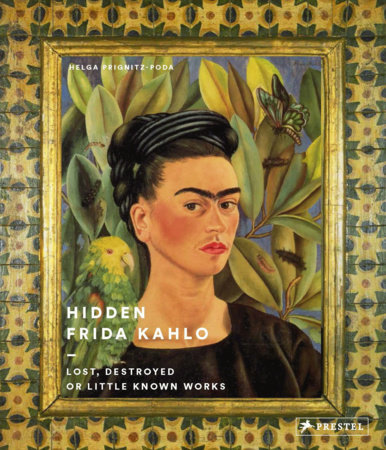 HIDDEN FRIDA KAHLO: LOST, DESTROYED, OR LITTLE-KNOWN WORKS by Helga Prignitz-Poda
A treat for Frida Kahlo aficionados everywhere, this compilation of lost, destroyed, or inaccessible paintings adds much to our understanding and appreciation of this iconic artist. In this fascinating look at over 180 "hidden" images Helga Prignitz-Poda, one of the world's leading authorities on the Mexican artist, pulls back the curtain on masterpieces that rarely, if ever, see the inside of an exhibition or gallery.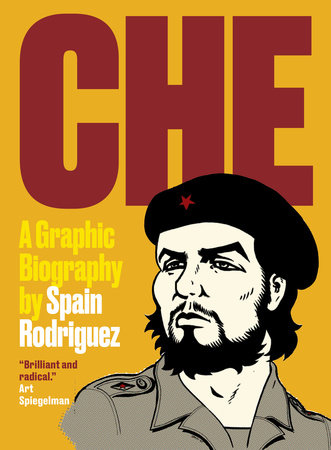 CHE: A GRAPHIC BIOGRAPHY by Spain Rodriguez, Paul Buhle, Sarah Seidman
Spain Rodriguez's powerful artwork illuminates Che Guevera'slife and the experiences that shaped him: his motorcycle journey through Latin America, his rise to prominence as a leader in Fidel Castro's revolutionary movement, his travels in Africa, the desperate mission in Bolivia that led to his death, and his extraordinary legacy.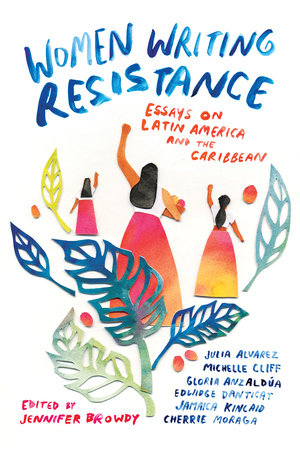 WOMEN WRITING RESISTANCE: ESSAYS ON LATIN AMERICA AND THE CARIBBEAN edited by Jennifer Browdy, Veronica Chambers
The book gathers the voices of sixteen acclaimed writer-activists for a one-of-a-kind collection including Julia Alvarez, Edwidge Danticat, and Jamaica Kincaid. Through poetry and essays, writers from the Anglophone, Hispanic, and Francophone Caribbean, including Puertorriqueñas and Cubanas, grapple with their hybrid American political identities: Gloria Anzaldúa, the founder of Chicana queer theory; Rigoberta Menchú, the first Indigenous person to win a Nobel Peace Prize, among many others, highlight how women can collaborate across class, race, and nationality to lead a new wave of resistance against neoliberalism, patriarchy, state terrorism, and white supremacy.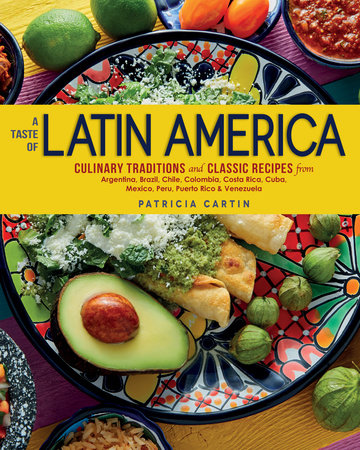 A TASTE OF LATIN AMERICA: CULINARY TRADITIONS AND CLASSIC RECIPES FROM ARGENTINA, BRAZIL, CHILE, COLOMBIA, COSTA RICA, CUBA, MEXICO, PERU, PUERTO RICO & VENEZUELA by Patricia Cartin
Latin American food is steeped in history and tradition. From Peru's spicy and citrusy ceviche to hearty Colombian beef, pork, and seafood stews to Argentina's silky, sweet dulce le leche desserts, cooks of all skill levels are invited to discover what make this region's cuisine incomparable. Complete with four-color photographs, expertly crafted recipes and additional insight on the background and customs of each country featured, budding chefs and seasoned experts alike will be enticed by this authentic and unique compilation.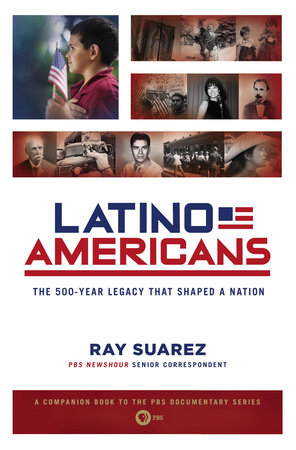 LATINO AMERICANS: THE 500-YEAR LEGACY THAT SHAPED A NATION by Ray Suarez
This companion to the landmark PBS miniseries vividly and candidly tells how the story of Latino Americans is the story of our country. Author and acclaimed journalist Ray Suarez explores the lives of Latino American men and women over a five-hundred-year span, encompassing an epic range of experiences. Latino Americans chronicles the rich and varied history of Latinos, who have helped shaped our nation and have become, with more than fifty million people, the largest minority in the United States.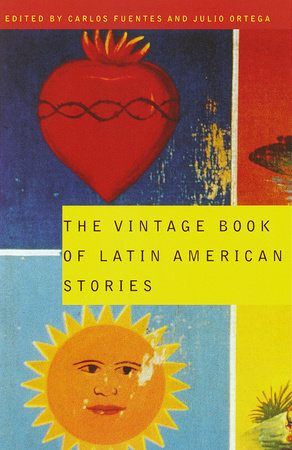 THE VINTAGE BOOK OF LATIN AMERICAN STORIES edited by Carlos Fuentes, Julio Ortega
In The Vintage Book of Latin American Stories, Julio Ortega and Carlos Fuentes present the most compelling short fiction from Mexico to Chile. Surreal, poetic, naturalistic, urbane, peasant-born: All styles intersect and play, often within a single piece. Provocative, powerful, immensely engaging, The Vintage Book of Latin American Stories showcases the ingenuity, diversity, and continuing excellence of a vast and vivid literary tradition.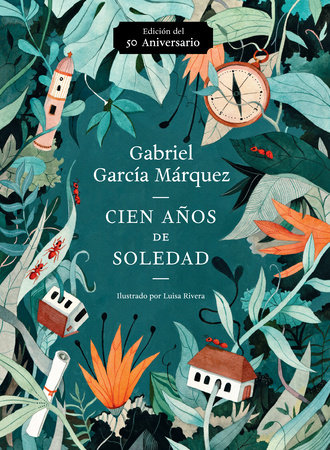 CIEN AÑOS DE SOLEDAD: ILLUSTRATED FIFTIETH ANNIVERSARY EDITION OF ONE HUNDRED YEARS OF SOLITUDE by Gabriel García Márquez; Illustrated by Luisa Rivera
Commemorating the 50th anniversary of the publication of Cien años de soledad (One Hundred Years of Solitude), comes a beautifully packaged edition with never before seen illustrations by the Chilean artist Luisa Rivera and an interior design created by the author's son, Gonzalo García Barcha. Gabriel García Márquez's masterpiece is the finest example of magical realism, and, as the book that sparked the Latin American Boom of the 1960s and 1970s, is one of most influential novels of the 20th Century.
FOR YOUNGER READERS: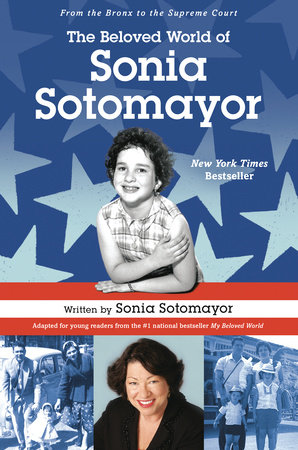 THE BELOVED WORLD OF SONIA SOTOMAYOR by Sonia Sotomayor
Discover the inspiring life of Justice Sonia Sotomayor, the first Latina and third woman appointed to the United States Supreme Court, in this middle-grade adaptation of her bestselling adult memoir, My Beloved World. Learn about Justice Sotomayor's rise and her amazing work as well as about the Supreme Court in this fascinating memoir that shows that no matter the obstacles, dreams can come true.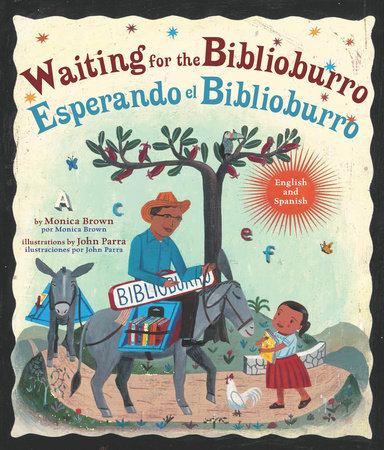 WAITING FOR THE BIBLIOBURRO/ESPERANDO EL BIBLIOBURRO by Monica Brown, John Parra, Adriana Dominguez
Monica Brown's Peruvian American heritage has inspired in her a desire to share Latino stories with children. Based on the work of a remarkable man and his intrepid burros, this bilingual English and Spanish edition celebrates the impact that a special mobile library—called the "biblioburro"—has had on the lives of real children.
For more on these and related titles visit the collection Hispanic Heritage Month
---
There's a Book for That! is brought to you by Penguin Random House's Sales department. Please follow our Tumblr by clicking here—and share this link with your accounts: theresabookforthat.tumblr.com. Thank you!
Did you see something on the news or read about something on your commute? Perhaps you noticed something trending on Twitter? Did you think: "There's a book for that!"? Then please, send it our way at theresabookforthat@penguinrandomhouse.com
Posted: October 2, 2018