There's a Book for That: Hispanic Heritage Month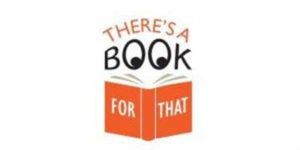 Hispanic Heritage Month runs from September 15 through October 15, during which time we honor the contributions of Hispanic and Latino Americans to the United States and celebrate their heritage and culture. Hispanic Heritage Month, whose roots go back to 1968, begins each year on September 15, the anniversary of independence of five Latin American countries: Costa Rica, El Salvador, Guatemala, Honduras and Nicaragua. Mexico, Chile and Belize also celebrate their independence days during this period and Columbus Day (Día de la Raza) is October 12 (observed this year in the U.S. on Monday, October 14th). Enjoy the following array of titles for all ages – biography, memoir, cooking, history and fiction – to mark the occasion.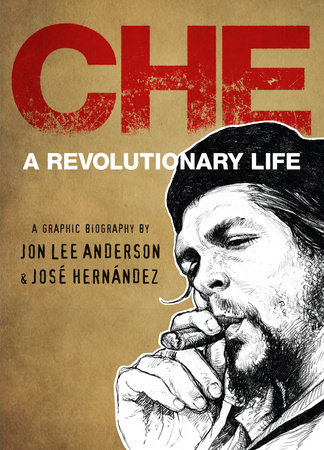 CHE: A REVOLUTIONARY LIFE by Jon Lee Anderson, José Hernández
A graphic novel, adapted from Jon Lee Anderson's definitive masterwork, Che vividly transports us from young Ernesto's medical school days as a sensitive asthmatic to the battlefields of the Cuban revolution, from his place of power alongside Castro, to his disastrous sojourn in the Congo, and his violent end in Bolivia. Through renowned Mexican artist José Hernández's drawings we feel the bullets wing past the head of the young rebel in Cuba, we smell the thick smoke of Castro's cigars, and scrutinize the face of the weary guerrilla as he's called "Comandante" for the first time.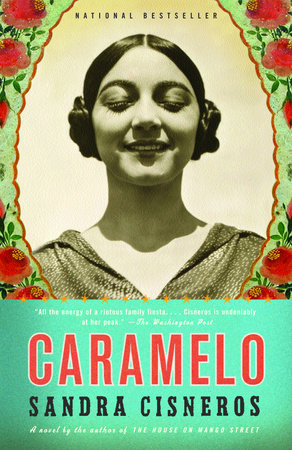 CARAMELO by Sandra Cisneros
Every year, Ceyala "Lala" Reyes' family—aunts, uncles, mothers, fathers, and Lala's six older brothers—packs up three cars and, in a wild ride, drive from Chicago to the Little Grandfather and Awful Grandmother's house in Mexico City for the summer. Like the cherished rebozo, or shawl, that has been passed down through generations of Reyes women, Caramelo is alive with the vibrations of history, family, and love.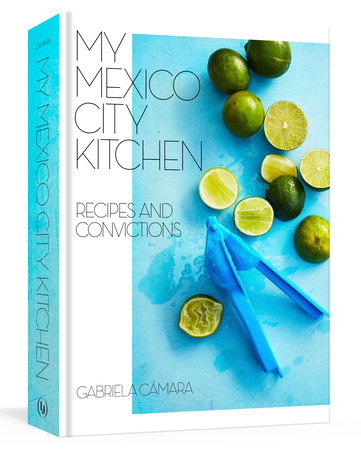 MY MEXICO CITY KITCHEN: RECIPES AND CONVICTIONS [A COOKBOOK] by Gabriela Camara, Malena Watrous
Innovative chef and culinary trend-setter Gabriela Cámara shares 150 recipes for her vibrant, simple, and sophisticated contemporary Mexican cooking.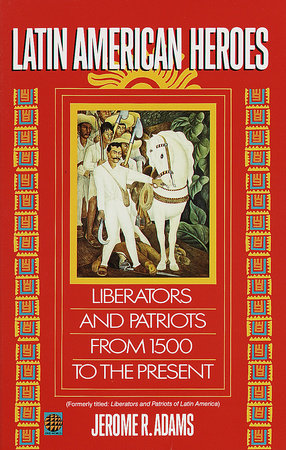 LATIN AMERICAN HEROES: LIBERATORS AND PATRIOTS FROM 1500 TO THE PRESENT by Jerome Adams
A straightforward and thoroughly researched biographical reference that amplifies some of the most significant voices in Latin America, past and present, Latin American Heroes is a long-overdue tribute to the people whose fearless struggle for self-determination changed history.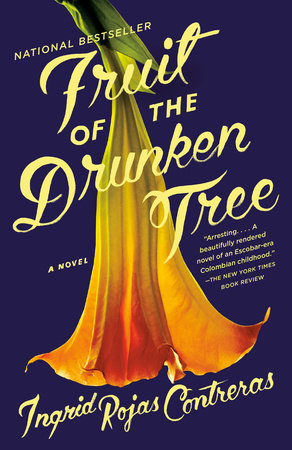 FRUIT OF THE DRUNKEN TREE by Ingrid Rojas Contreras
A mesmerizing debut set in Colombia at the height of Pablo Escobar's violent reign about a sheltered young girl and a teenage maid who strike an unlikely friendship that threatens to undo them both.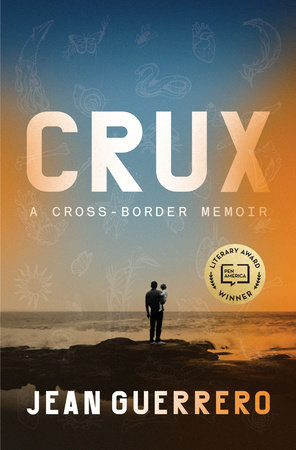 CRUX: A CROSS-BORDER MEMOIR by Jean Guerrero
A daughter's quest to find, understand, and save her charismatic, troubled, and elusive father, a self-mythologizing Mexican immigrant who travels across continents—and across the borders between imagination and reality; and spirituality and insanity—fleeing real and invented persecutors.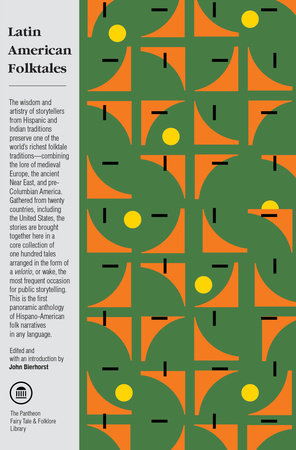 LATIN AMERICAN FOLKTALES: STORIES FROM HISPANIC AND INDIAN TRADITIONS by John Bierhorst
The wisdom and artistry of storytellers from Hispanic and Indian traditions preserve one of the world's richest folktale traditions—combining the lore of medieval Europe, the ancient Near East, and pre-Columbian America. Gathered from twenty countries, including the United States, this is the first panoramic anthology of Hispano-American folk narratives in any language.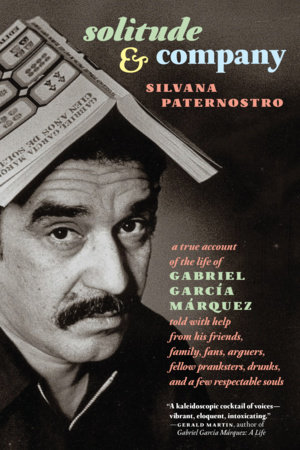 SOLITUDE & COMPANY: THE LIFE OF GABRIEL GARCÍA MÁRQUEZ TOLD WITH HELP FROM HIS FRIENDS, FAMILY, FANS, ARGUERS, FELLOW PRANKSTERS, DRUNKS, AND A FEW RESPECTABLE SOULS by Silvana Paternostro; Translated by Edith Grossman
Irreverent and hopeful, Solitude & Company recounts the life of a boy from the provinces who decided to become a writer. This is the story of how he did it, how little Gabito became Gabriel García Márquez, and of how Gabriel García Márquez survived his own self-creation.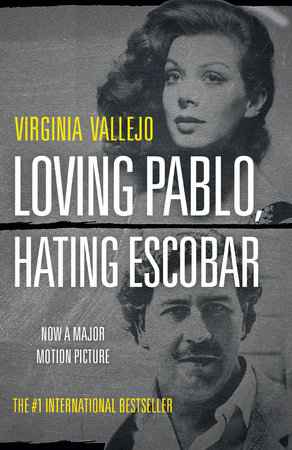 LOVING PABLO, HATING ESCOBAR by Virginia Vallejo
A revealing memoir of Colombian television journalist Virginia Vallejo's affair with the "King of Cocaine," notorious Medellín drug lord, Pablo Escobar. Made into a motion picture starring Javier Bardem and Penelope Cruz.
FOR YOUNGER READERS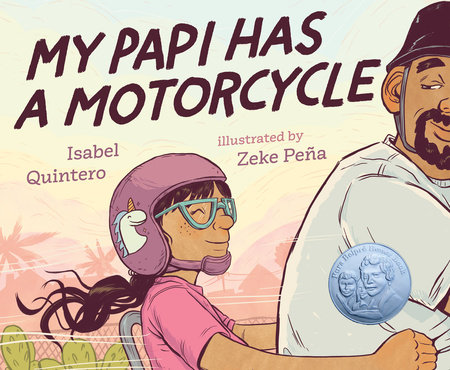 MY PAPI HAS A MOTORCYCLE by Isabel Quintero; Illustrated by Zeke Peña
A Kokila title
A celebration of the love between a father and daughter, and of a vibrant immigrant neighborhood, by an award-winning author and illustrator duo.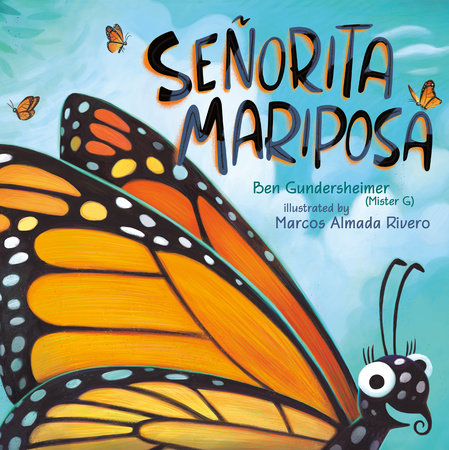 SEÑORITA MARIPOSA by Ben Gundersheimer (Mister G); Illustrated by Marcos Almada Rivero
Rhyming text and lively illustrations showcase the epic trip taken by the monarch butterflies. At the end of each summer, these international travelers leave Canada to fly south to Mexico for the winter—and now readers can come along for the ride! Text is both in Spanish and English
Available October 15, 2019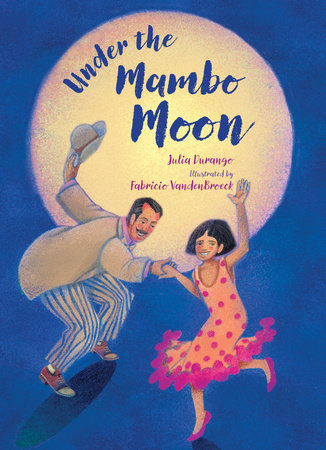 UNDER THE MAMBO MOON by Julia Durango; Illustrated by Fabricio VandenBroeck
On summer nights Marisol helps out in Papi's music store. As customers come and go, they share memories of the Latin music and dance of their various homelands, expressed in a dazzling array of poetry. The diversity of Latin American music is brought to life in poems that swivel, sway, and sizzle with the rhythms of merengue, vallenatos, salsa, and samba. Back matter includes a map, author's note, and further information about the musical heritage of Latin America.
For more on these titles visit the collection Hispanic Heritage Month
Visit Vintage Espanol for books in Spanish
---
There's a Book for That! is brought to you by Penguin Random House's Sales department. Please follow our Tumblr by clicking here—and share this link with your accounts: theresabookforthat.tumblr.com. Thank you!
Did you see something on the news or read about something on your commute? Perhaps you noticed something trending on Twitter? Did you think: "There's a book for that!"? Then please, send it our way at theresabookforthat@penguinrandomhouse.com
Posted: September 18, 2019