There's a Book for That: Historical Fiction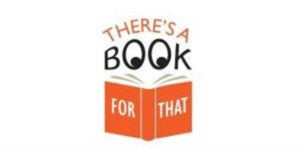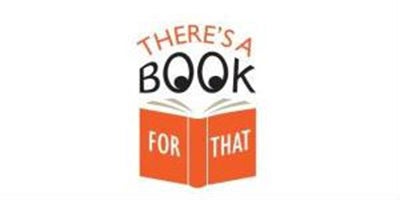 Does August find you in the mood for travel? Perhaps, time travel from the comfort of your favorite reading spot? Our roster is rich in historical fiction which entertains as well as educates about eras we might not remember or know well. Thus, we invite you to take a break from today and immerse yourselves in the following acclaimed stories and characters of the past: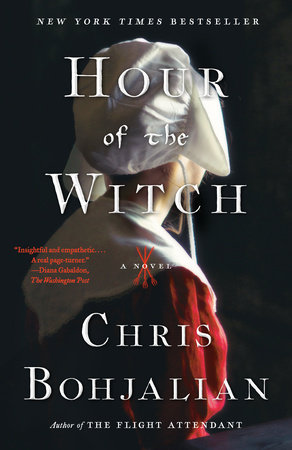 HOUR OF THE WITCH: A NOVEL by Chris Bohjalian
A young Puritan woman—faithful, resourceful, but afraid of the demons that dog her soul—plots her escape from a violent marriage in this riveting and propulsive novel of historical suspense. A twisting, tightly plotted novel of historical suspense from one of our greatest storytellers, Hour of the Witch is a timely and terrifying story of socially sanctioned brutality and the original American witch hunt.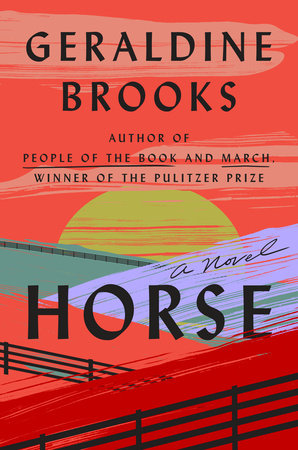 HORSE: A NOVEL by Geraldine Brooks
A discarded painting in a junk pile, a skeleton in an attic, and the greatest racehorse in American history: from these strands, a Pulitzer Prize winner braids a sweeping story of spirit, obsession, and injustice across American history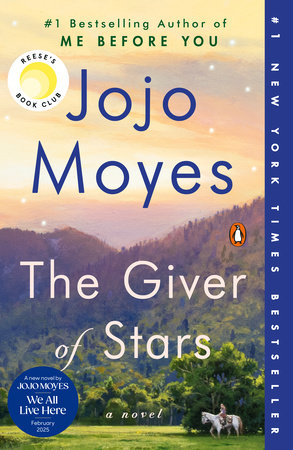 THE GIVER OF STARS: A NOVEL by Jojo Moyes
The Giver of Stars is a breathtaking story of five extraordinary women and their remarkable journey through the mountains of Kentucky and beyond in Depression-era America. Based on a true story rooted in America's past, The Giver of Stars is unparalleled in its scope and epic in its storytelling. Funny, heartbreaking, enthralling, it is destined to become a modern classic–a richly rewarding novel of women's friendship, of true love, and of what happens when we reach beyond our grasp for the great beyond.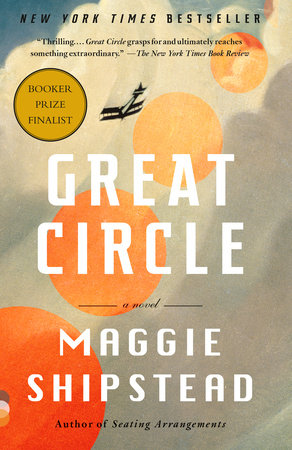 GREAT CIRCLE: A NOVEL by Maggie Shipstead
Spanning Prohibition-era Montana, the Pacific Northwest, Alaska, New Zealand, wartime London, and modern-day Los Angeles, Great Circle tells the unforgettable story of a daredevil female aviator determined to chart her own course in life, at any cost.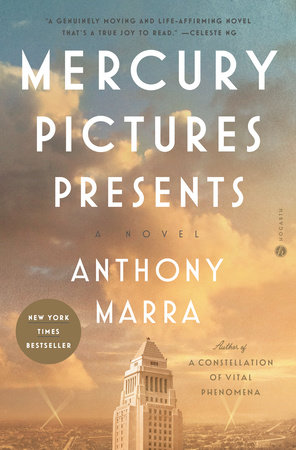 MERCURY PICTURES PRESENTS: A NOVEL by Anthony Marra
This epic tale of a brilliant woman who must reinvent herself to survive, moves from Mussolini's Italy to 1940s Hollywood. Written with intelligence, wit, and an exhilarating sense of possibility, Mercury Pictures Presents spans many moods and tones, from the heartbreaking to the ecstatic. It is a love letter to life's bit players, a panorama of an era that casts a long shadow over our own, and a tour de force by a novelist whose work The Washington Post calls "a flash in the heavens that makes you look up and believe in miracles."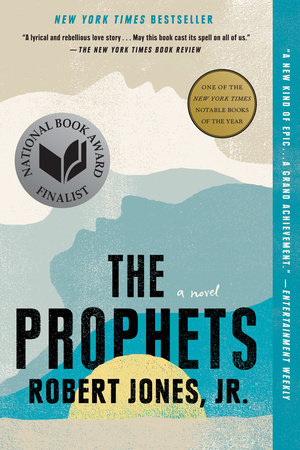 THE PROPHETS by Robert Jones, Jr.
FINALIST FOR THE NATIONAL BOOK AWARD
A singular and stunning debut novel about the forbidden union between two enslaved young men on a Deep South plantation, the refuge they find in each other, and a betrayal that threatens their existence. With a lyricism reminiscent of Toni Morrison, Robert Jones, Jr., fiercely summons the voices of slaver and enslaved alike, and fearlessly reveals the pain and suffering of inheritance, but is also shot through with hope, beauty, and truth, portraying the enormous, heroic power of love.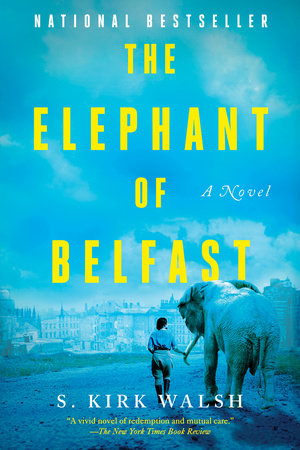 THE ELEPHANT OF BELFAST: A NOVEL by S. Kirk Walsh
Inspired by true events, this vivid and moving story of a young woman zookeeper and the elephant she's compelled to protect through the German blitz of Belfast during WWll speaks to not only the tragedy of the times, but also to the ongoing sectarian tensions that still exist in Northern Ireland today—perfect for readers of historical and literary fiction alike.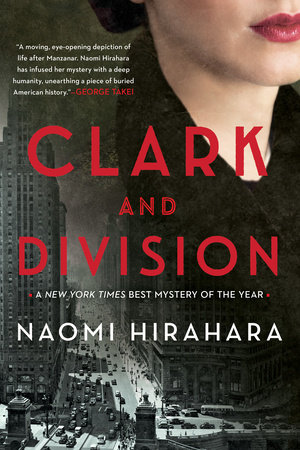 CLARK AND DIVISION by Naomi Hirahara
Set in 1944 Chicago, Edgar Award-winner Naomi Hirahara's eye-opening and poignant new mystery, the story of a young woman searching for the truth about her revered older sister's death, brings to focus the struggles of one Japanese American family released from mass incarceration at Manzanar during World War II.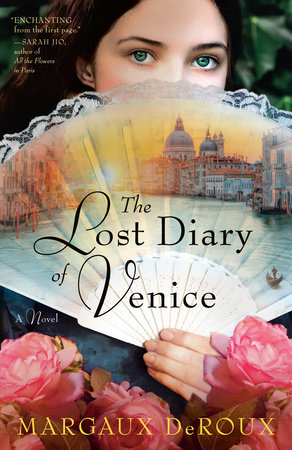 THE LOST DIARY OF VENICE: A NOVEL by Margaux DeRoux
Two impossible love stories are fatefully connected by one artistic legacy in a stunning debut that leaps between the mysteries of late-Renaissance Venice and the dramas of present-day America.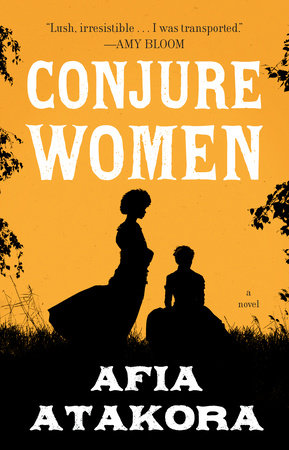 CONJURE WOMEN: A NOVEL by Afia Atakora
LONGLISTED FOR THE CENTER FOR FICTION FIRST NOVEL PRIZE
A mother and daughter with a shared talent for healing—and for the conjuring of curses—are at the heart of this dazzling first novel: Conjure Women is a sweeping story that brings the world of the South before and after the Civil War vividly to life. Magnificently written, brilliantly researched, richly imagined, the novel moves back and forth in time to tell the haunting story of Rue, Varina, and May Belle, their passions and friendships, and the lengths they will go to save themselves and those they love.
For more information on these and related titles, visit the collection: Historical Fiction
---
There's a Book for That! is brought to you by Penguin Random House's Sales department. Please follow our Tumblr by clicking here—and share this link with your accounts: theresabookforthat.tumblr.com. Thank you!
Did you see something on the news or read about something on your commute? Perhaps you noticed something trending on Twitter? Did you think: "There's a book for that!"? Then please, send it our way at theresabookforthat@penguinrandomhouse.com
Posted: August 2, 2022