There's a Book for That: Hollywood Novels
While we may not be able to go to the movies this summer, we can visit Hollywood vicariously in fiction and dabble in the lives of the famous and the creative. Whether you are in the mood for vintage Hollywood glamour or something more autobiographical and contemporary, the following novels should fit the bill: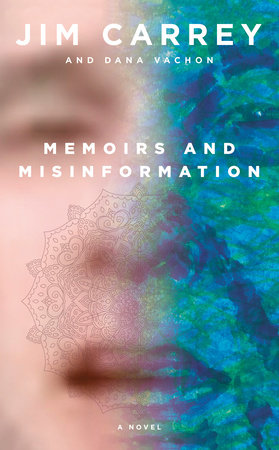 MEMOIRS AND MISINFORMATION: A NOVEL by Jim Carrey and Dana Vachon
"None of this is real and all of it is true."—Jim Carrey
Meet Jim Carrey. Sure, he's an insanely successful and beloved movie star drowning in wealth and privilege—but he's also lonely. Memoirs and Misinformation is a fearless semi-autobiographical novel, a deconstruction of persona. In it, Jim Carrey and Dana Vachon have fashioned a story about acting, Hollywood, agents, celebrity, privilege, friendship, romance, addiction to relevance, fear of personal erasure, our "one big soul," Canada, and a cataclysmic ending of the world—apocalypses within and without.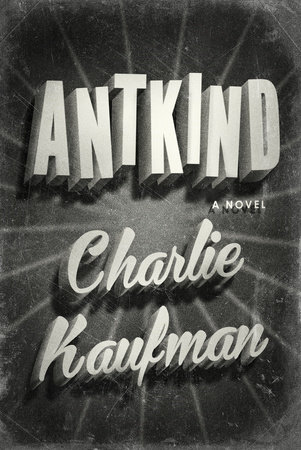 ANTKIND: A NOVEL by Charlie Kaufman
The bold and boundlessly original debut novel from the Oscar®-winning screenwriter of "Being John Malkovich", "Adaptation", "Eternal Sunshine of the Spotless Mind", and "New York."
Rosenberger Rosenberg, neurotic and underappreciated film critic (failed academic, filmmaker, paramour, shoe salesman who sleeps in a sock drawer), stumbles upon a hitherto unseen film by an enigmatic outsider—a film he's convinced will change his career trajectory and rock the world of cinema to its core. A searing indictment of the modern world, Antkind is a richly layered meditation on art, time, memory, identity, comedy, and the very nature of existence itself—the grain of truth at the heart of every joke.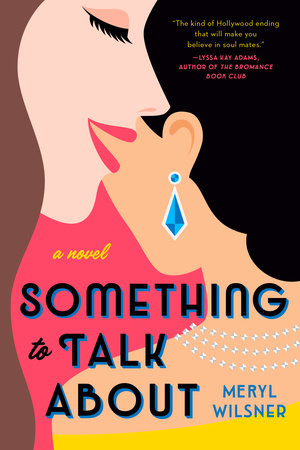 SOMETHING TO TALK ABOUT by Meryl Wilsner
Hollywood powerhouse Jo is photographed making her assistant Emma laugh on the red carpet, and just like that, the tabloids declare them a couple. The so-called scandal couldn't come at a worse time—threatening Emma's promotion and Jo's new movie. They begin to realize the rumor might not be so off base after all…but is acting on the spark between them worth fanning the gossip flames?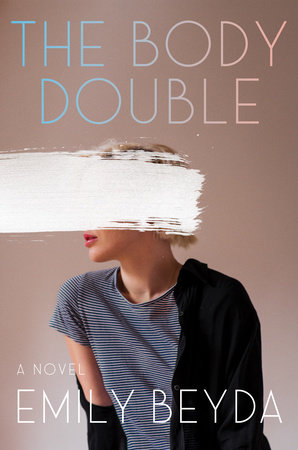 THE BODY DOUBLE: A NOVEL by Emily Beyda
A dark, glittering debut novel echoing Hitchcock's "Vertigo", The Body Double is the suspenseful story of a young woman who is recruited by a stranger to give up her old life and identity to impersonate a reclusive Hollywood star.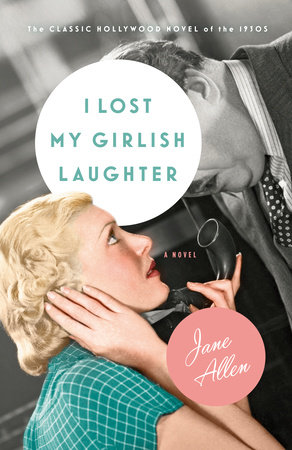 I LOST MY GIRLISH LAUGHTER by Jane Allen, J. E. Smyth
A lost literary gem of Hollywood in the 1930s, I Lost My Girlish Laughter, is a thinly veiled send-up of the actors, producers, writers, and directors of the Golden Age of the studio system.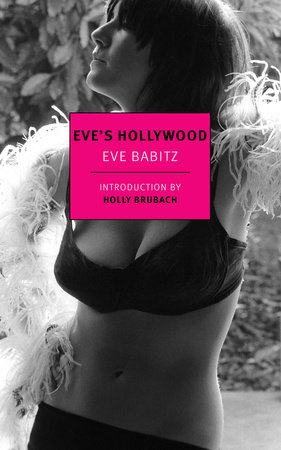 EVE'S HOLLYWOOD by Eve Babitz, Holly Brubach
Journalist, party girl, bookworm, artist, muse: by the time she'd hit thirty, Eve Babitz had played all of these roles. Immortalized as the nude beauty facing down Duchamp and as one of Ed Ruscha's Five 1965 Girlfriends, Babitz's first book showed her to be a razor-sharp writer with tales of her own. This "daughter of the wasteland" is here to show us that her city is no wasteland at all but a glowing landscape of swaying fruit trees and blooming bougainvillea, buffeted by earthquakes and the Santa Ana winds—and every bit as seductive as she is.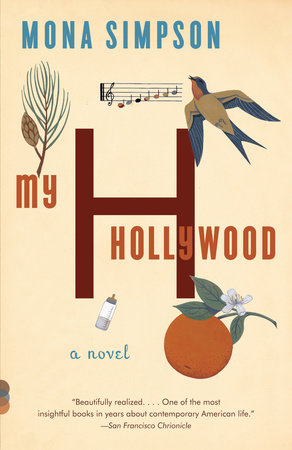 MY HOLLYWOOD by Mona Simpson
Claire, a composer and a new mother, has moved to Los Angeles so that her husband can follow his passion for writing television comedy. Suddenly the marriage—once a genuine 50/50 arrangement—changes, with Paul working late and Claire left at home with baby William, whom she adores but has no idea how to care for. She hires Lola, a fifty-two-year-old mother of five, who is working in America to pay for her own children's higher education back in the Philippines. Lola stabilizes the rocky household, and soon other parents try to lure her away. But what she sacrifices to stay with Claire and "Williamo" remains her own closely guarded secret.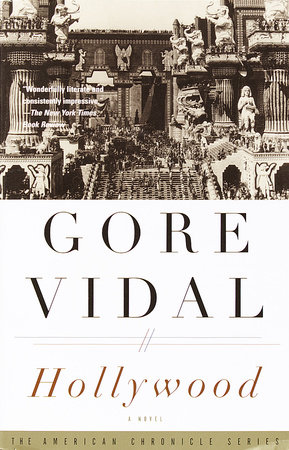 HOLLYWOOD by Gore Vidal
The time is 1917. In Washington, President Wilson is about to lead the United States into the Great War. In California, a new industry is born that will transform America: moving pictures. Here is history as only Gore Vidal can re-create it: brimming with intrigue and scandal, peopled by the greats of the silver screen and American politics, from Charlie Chaplin and Douglas Fairbanks to Franklin D. Roosevelt and the author's own grandfather, the blind Senator Gore. With Hollywood, Vidal once again proves himself a superb storyteller and a perceptive chronicler of human nature's endless deceptions.
Coming in August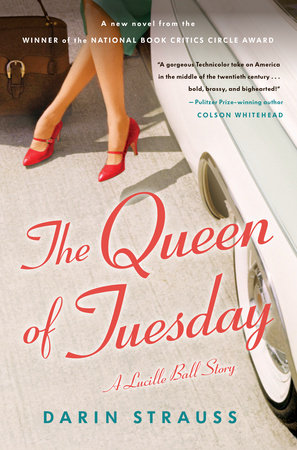 THE QUEEN OF TUESDAY A LUCILLE BALL STORY by Darin Strauss
"A gorgeous, Technicolor take on America in the middle of the twentieth century."—Colson Whitehead, Pulitzer Prize–winning author of The Nickel Boys
This indelible romance begins with a daring conceit—that the author's grandfather may have had an affair with Lucille Ball. Strauss offers a fresh view of a celebrity America loved more than any other. The Queen of Tuesday mixes fact and fiction, memoir and novel, to imagine the provocative story of a woman we thought we knew.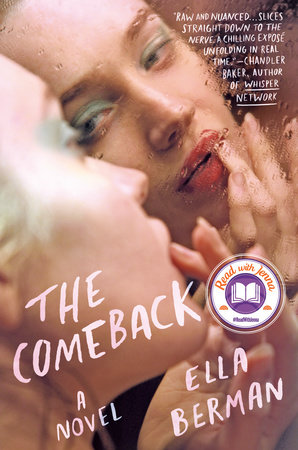 THE COMEBACK by Ella Berman
One of…
Today Show's Best Summer Reads
Better Homes & Gardens' 13 Books We Can't Wait to Read This Summer
Betches Summer Reading List

A deep dive into the psyche of a young actress raised in the spotlight under the influence of a charming, manipulative film director and the moment when she decides his time is up.
For more on these and related titles visit the collection: Hollywood Lit
---
There's a Book for That! is brought to you by Penguin Random House's Sales department. Please follow our Tumblr by clicking here—and share this link with your accounts: theresabookforthat.tumblr.com. Thank you!
Did you see something on the news or read about something on your commute? Perhaps you noticed something trending on Twitter? Did you think: "There's a book for that!"? Then please, send it our way at theresabookforthat@penguinrandomhouse.com
Posted: July 15, 2020