There's a Book for That: Housing and Homelessness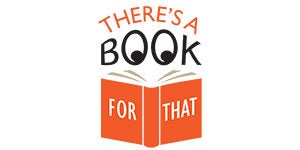 Housing and homelessness are critical issues in America. According to the National Low Income Housing Coalition, the current government shutdown is negatively affecting vulnerable populations, including the homeless, who are living without a safety net. And a growing share of the nation's renters cannot afford to live in the cities where they work. Penguin Random House publishes a number of books about the topic – from sociological studies to memoirs and even young readers' fiction. These are titles that examine varied roots and causes while creating empathy and inspiring action: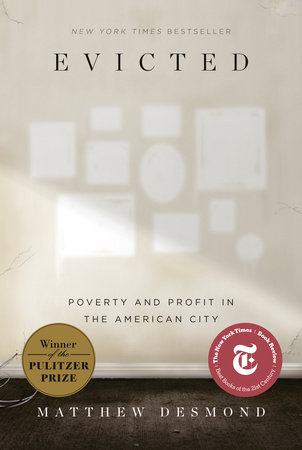 EVICTED: POVERTY AND PROFIT IN THE AMERICAN CITY by Matthew Desmond
WINNER OF THE 2017 PULITZER PRIZE FOR GENERAL NONFICTION
Even in the most desolate areas of American cities, evictions used to be rare. But today, most poor renting families are spending more than half of their income on housing, and eviction has become ordinary, especially for single mothers. In Evicted, Desmond provides a ground-level view of one of the most urgent issues facing America today. As we see families forced into shelters, squalid apartments, or more dangerous neighborhoods, we bear witness to the human cost of America's vast inequality—and to people's determination and intelligence in the face of hardship. Through the stories of eight families, this masterful book transforms our understanding of extreme poverty and economic exploitation while providing fresh ideas for solving a devastating, uniquely American problem. Its unforgettable scenes of hope and loss remind us of the centrality of home, without which nothing else is possible.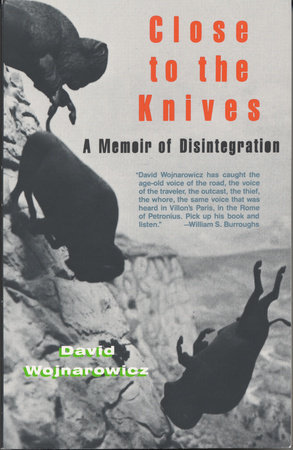 CLOSE TO THE KNIVES: A MEMOIR OF DISINTEGRATION by David Wojnarowicz
In Close to the Knives, David Wojnarowicz gives us an important and timely document: a collection of creative essays — a scathing, sexy, sublimely humorous and honest personal testimony to the "Fear of Diversity in America." From the author's violent childhood in suburbia to eventual homelessness on the streets and piers of New York City, to recognition as one of the most provocative artists of his generation — Close to the Knives is his powerful and iconoclastic memoir. Street life, drugs, art and nature, family, AIDS, politics, friendship and acceptance: Wojnarowicz challenges us to examine our lives — politically, socially, emotionally, and aesthetically.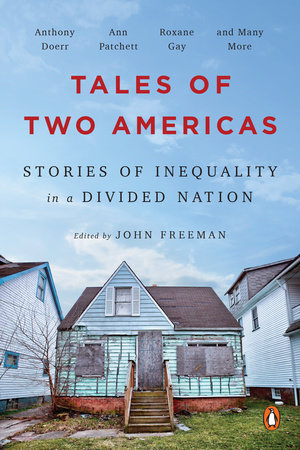 TALES OF TWO AMERICAS: STORIES OF INEQUALITY IN A DIVIDED NATION by John Freeman
Thirty-four major contemporary writers—including Anthony Doerr, Ann Patchett, Roxane Gay, Edwidge Danticat, Rebecca Solnit, Joyce Carol Oates, Hector Tobar, and Karen Russell—examine life in a deeply divided America.
In these extraordinarily powerful stories, essays, and poems, the brilliant minds of Edwidge Danticat, Roxane Gay, Eula Biss and others traverse the fault lines that separate rich and poor, black and white, native and undocumented to recast the story of America in their words. This fiction and reportage also suggests that the solution to our problems may exist in the space between us. From Karen Russell's imagining that the cure for the homeless epidemic might be an epidemic of generosity, to Ann Patchett's memory of an exemplary priest who lived by the imperative to "Love your neighbor," Tales of Two Americas demonstrates how boundaries can break down when experiences are shared, and that in sharing our stories we can help to alleviate a suffering that touches us all.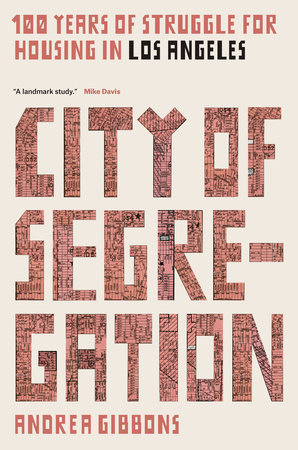 CITY OF SEGREGATION: 100 YEARS OF STRUGGLE FOR HOUSING IN LOS ANGELES by Andrea Gibbons
A majestic one-hundred-year study of segregation in Los Angeles
City of Segregation documents one hundred years of struggle against the enforced separation of racial groups through property markets, constructions of community, and the growth of neoliberalism. This movement history covers the decades of work to end legal support for segregation in 1948; the 1960s Civil Rights movement and CORE's efforts to integrate LA's white suburbs; and the 2006 victory preserving 10,000 downtown residential hotel units from gentrification enfolded within ongoing resistance to the criminalization and displacement of the homeless. Andrea Gibbons reveals the shape and nature of the racist ideology that must be fought, in Los Angeles and across the United States, if we hope to found just cities.
FOR YOUNGER READERS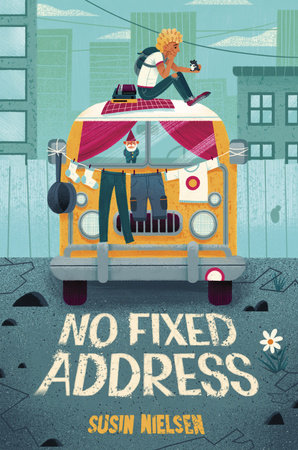 NO FIXED ADDRESS by Susin Nielsen
A touching and funny middle-grade story about family, friendship, and growing up when you're one step away from homelessness. Susin Nielsen deftly combines humor, heartbreak, and hope in this moving story about people who slip through the cracks in society, and about the power of friendship and community to make all the difference.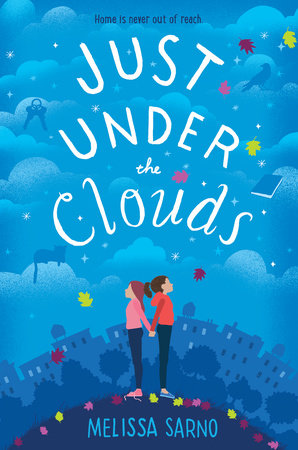 JUST UNDER THE CLOUDS by Melissa Sarno
Can you still have a home if you don't have a house? In the spirit of The Truth About Jellyfish and Fish in a Tree comes a stunning debut about a family struggling to find something lasting when everything feels so fleeting.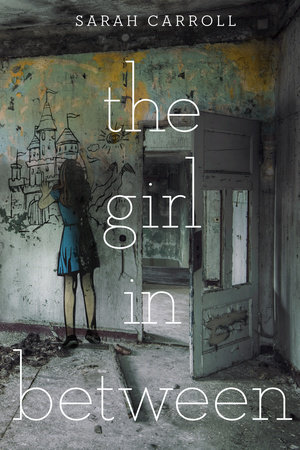 THE GIRL IN BETWEEN by Sarah Carroll
Told in the naïve voice of a homeless girl sheltered by her mother from the world, this is a moving debut perfect for fans of David Almond, A Monster Calls, and Room. The Girl in Between is a compelling, witty, and at times heartbreaking novel that explores themes of loneliness and grief with effortless warmth and an unforgettable voice that will stick with you long after you've finished.
For more on these and related titles, visit Housing and Homelessness
---
There's a Book for That! is brought to you by Penguin Random House's Sales department. Please follow our Tumblr by clicking here—and share this link with your accounts: theresabookforthat.tumblr.com. Thank you!
Posted: January 23, 2019