There's a Book for That: Inauguration Day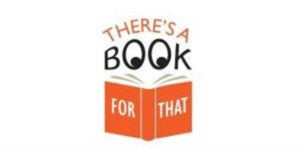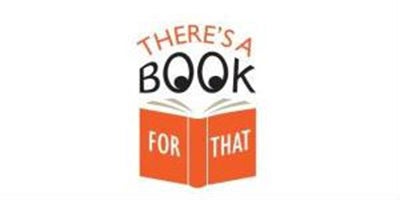 The inauguration of Joe Biden as the 46th President of the United States begins at noon (ET) today, Wednesday, January 20. The inaugural ceremony will take place on the West Front of the United States Capitol in Washington, D.C. and will be the 59th presidential inauguration. Biden will take the oath of office as President, and Kamala Harris will take the oath of office as Vice President. It will be an inauguration like no other before it with the coronavirus and security threats prohibiting large crowds. "America United" and "Our Determined Democracy: Forging a More Perfect Union"—a reference to the Preamble to the United States Constitution—will serve as the inaugural themes. The inauguration will also include performances and readings from a range of artists including Lady Gaga, Jennifer Lopez, Garth Brooks and Amanda Gorman, a Penguin Young Readers author and the youngest-ever inaugural poet. In honor of the occasion, we've gathered books by Joe Biden and Kamala Harris as well as past inaugural addresses.
Visit https://bideninaugural.org/schedule/ for the entire schedule.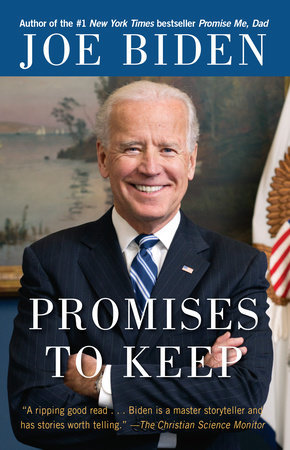 PROMISES TO KEEP: ON LIFE AND POLITICS by Joe Biden
"I remain captivated by the possibilities of politics and public service. In fact, I believe that my chosen profession is a noble calling."—Joe Biden
Joe Biden has both witnessed and participated in a momentous epoch of American history. In Promises to Keep, Joe Biden reveals what these experiences taught him about himself, his colleagues, and the institutions of government. With his customary candor and wit, Biden movingly recounts growing up in a staunchly Catholic multigenerational household in Scranton, Pennsylvania, and Wilmington, Delaware; overcoming personal tragedy, life-threatening illness, and career setbacks; his relationships with presidents, with world leaders, and with lawmakers on both sides of the aisle; and his leadership of powerful Senate committees. Promises to Keep is an intimate series of reflections from a public servant who surmounted numerous challenges to become one of our most effective leaders and who refuses to be cynical about politics. It is also a stirring testament to the promise of the United States.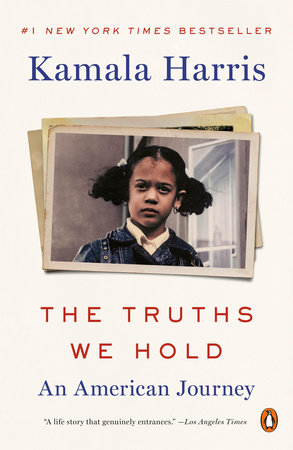 THE TRUTHS WE HOLD: AN AMERICAN JOURNEY by Kamala Harris
In a book rich in many home truths, Kamala Harris offers a master class in problem solving, in crisis management, and leadership in challenging times. Through the arc of her own life, on into the great work of our day, she communicates a vision of shared struggle, shared purpose, and shared values.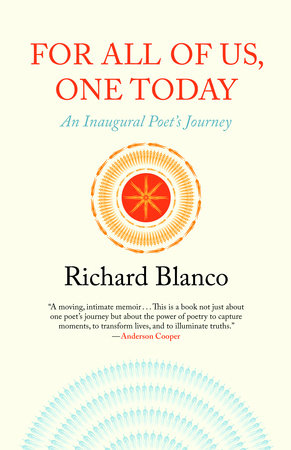 FOR ALL OF US, ONE TODAY: AN INAUGURAL POET'S JOURNEY by Richard Blanco
For All of Us, One Today is a fluid, poetic story anchored by Richard Blanco's experiences as the inaugural poet in 2013, and beyond. In this brief and evocative narrative, he shares for the first time his journey as a Latino immigrant and openly gay man discovering a new, emotional understanding of what it means to be an American. He tells the story of the call from the White House committee and all the exhilaration and upheaval of the days that followed. He reveals the inspiration and challenges behind the creation of the inaugural poem, "One Today," as well as two other poems commissioned for the occasion ("Mother Country" and "What We Know of Country"), published here for the first time ever, alongside translations of all three of those poems into his native Spanish. Finally, Blanco reflects on his life-changing role as a public voice since the inauguration, his spiritual embrace of Americans everywhere, and his vision for poetry's new role in our nation's consciousness.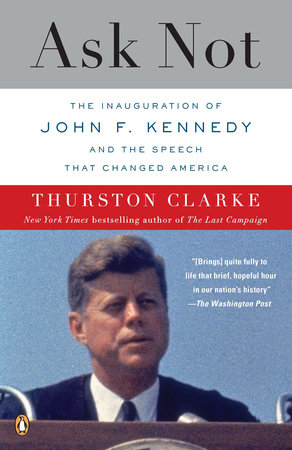 ASK NOT: THE INAUGURATION OF JOHN F. KENNEDY AND THE SPEECH THAT CHANGED AMERICA by Thurston Clarke
A narrative of Kennedy's quest to create a speech that would distill American dreams and empower a new generation, Ask Not is a beautifully detailed account of the inauguration and the weeks preceding it. During a time when America was divided, and its citizens torn by fears of war, John F. Kennedy took office and sought to do more than just reassure the American people. His speech marked the start of a brief, optimistic era. Thurston Clarke's portrait of JFK is balanced, revealing the president at his most dazzlingly charismatic and cunningly pragmatic.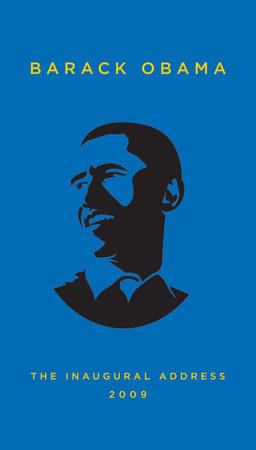 THE INAUGURAL ADDRESS, 2009: TOGETHER WITH ABRAHAM LINCOLN'S FIRST AND SECOND INAUGURAL ADDRESSES AND THE GETTYSBURG ADDRESS AND RALPH WALDO EMERSON'S SELF-RELIANCE by Barack Obama
Considering the official theme for the 2009 inaugural ceremony, "A New Birth of Freedom" from Lincoln's Gettysburg Address, Penguin's keepsake edition commemorated the inauguration of President Barack Obama with words of the two great thinkers and writers who have helped shape him politically, philosophically, and personally: Abraham Lincoln and Ralph Waldo Emerson.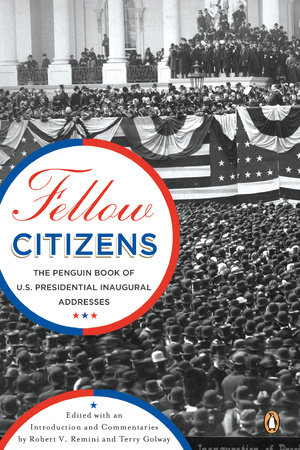 FELLOW CITIZENS: THE PENGUIN BOOK OF U.S. PRESIDENTIAL INAUGURAL ADDRESSES edited by Robert V. Remini, Terry Golway
The complete American presidential inaugural addresses featuring historical background by a National Book Award winner. A testament to the power of oratory, this stirring and often surprising collection includes fifty-five United States presidential inaugural addresses, as well as a general introduction and commentary that provides historical context for each speech.
FOR YOUNGER READERS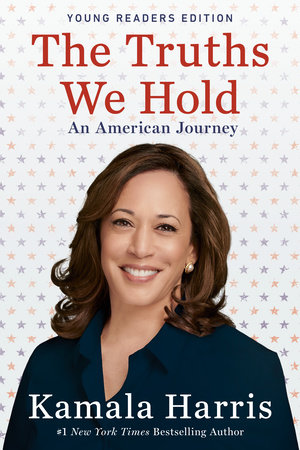 THE TRUTHS WE HOLD: AN AMERICAN JOURNEY (YOUNG READERS EDITION) by Kamala Harris
In this young reader's edition of Vice President Harris's memoir, we learn about the impact that Kamala's family and community had on her life, and see what led her to discover her own sense of self and purpose. The Truths We Hold traces her journey as she explored the values she holds most dear—those of community, equality, and justice. An inspiring and empowering memoir, this book challenges us to become leaders in our own lives and shows us that with determination and perseverance all dreams are possible. Click here for the Spanish edition
For more on these and other related books visit 2021 inauguration
---
There's a Book for That! is brought to you by Penguin Random House's Sales department. Please follow our Tumblr by clicking here—and share this link with your accounts: theresabookforthat.tumblr.com. Thank you!
Did you see something on the news or read about something on your commute? Perhaps you noticed something trending on Twitter? Did you think: "There's a book for that!"? Then please, send it our way at theresabookforthat@penguinrandomhouse.com
Posted: January 20, 2021