There's a Book for That: International Day of the Girl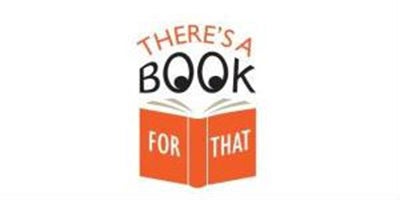 "Investing in girls is investing in our common future." —UN Secretary-General António Guterres.
2022 marks the 10th anniversary since the United Nations General Assembly declared October 11 International Day of the Girl."In these last 10 years, there has been increased attention on issues that matter to girls amongst governments, policymakers and the general public, and more opportunities for girls to have their voices heard on the global stage. Yet, investments in girls' rights remain limited and girls continue to confront a myriad of challenges to fulfilling their potential; made worse by concurrent crises of climate change, COVID-19 and humanitarian conflict. Girls around the world continue to face unprecedented challenges to their education, their physical and mental wellness, and the protections needed for a life without violence.  Girls with disabilities face additional barriers to accessing support and services.
With adversity, however, comes resourcefulness, creativity, tenacity, and resilience. The world's 600 million adolescent girls have shown time and time again that given the skills and the opportunities, they can be the changemakers driving progress in their communities, building back stronger for all, including women, boys and men." (www.unicef.org)
Penguin Random House is the proud publisher of the following fiction, nonfiction and poetry by and about girls.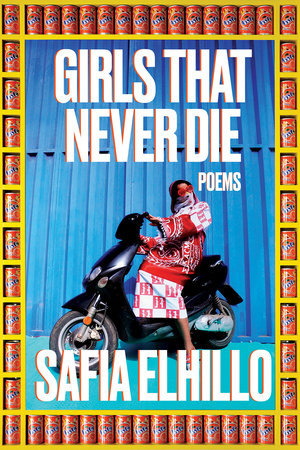 GIRLS THAT NEVER DIE: POEMS by Safia Elhillo
In Girls That Never Die, award-winning poet Safia Elhillo reinvents the epic to explore Muslim girlhood and shame, the dangers of being a woman, and the myriad violences enacted and imagined against women's bodies. Drawing from her own life and family histories, as well as cultural myths and news stories about honor killings and genital mutilation, she interlaces the everyday traumas of growing up a girl under patriarchy with magical realist imaginings of rebellion, autonomy, and power.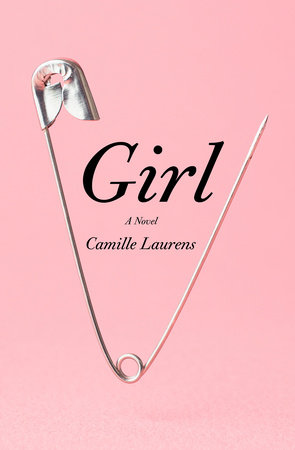 GIRL: A NOVEL by Camille Laurens; Translated by Adriana Hunter
Born in 1959 to a middle-class family, Laurence Barraqué grows up with her sister in the northern city of Rouen. Her father is a doctor, her mother a housewife. She understands from an early age, by way of language and her parents' example, that a girl's place in life is inferior to a boy's: Asked for the 1964 census whether he has any children, her father promptly responds, "No. I have two daughters." When Laurence eventually becomes a mother herself in the nineties, she grapples with the question of what it means to be a girl, to have a girl, and what lessons she should try to pass down or undo.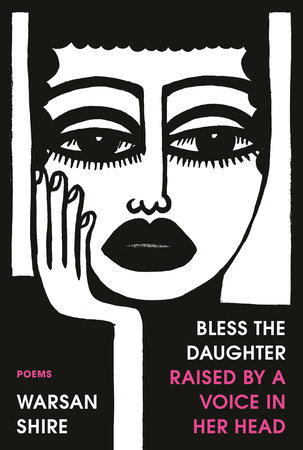 BLESS THE DAUGHTER RAISED BY A VOICE IN HER HEAD: POEMS by Warsan Shire
Poems of migration, womanhood, trauma, and resilience from the celebrated collaborator on Beyoncé's Lemonade and Black Is King, award-winning Somali British poet Warsan Shire. With her first full-length poetry collection, Warsan Shire introduces us to a young girl, who, in the absence of a nurturing guide, makes her own stumbling way towards womanhood. Drawing from her own life, as well as pop culture and news headlines, Shire finds vivid, unique details in the experiences of refugees and immigrants, mothers and daughters, Black women, and teenage girls.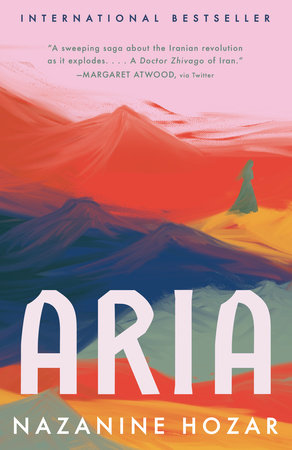 ARIA: A NOVEL by Nazanine Hozar
An extraordinary, cinematic saga of rags-to-riches-to-revolution that follows an orphan girl coming of age in Iran at a time of dramatic upheaval. Nazanine Hozar's stunning debut gives us an unusually intimate view of a momentous time, through the eyes of a young woman coming to terms with the mysteries of her own past and future.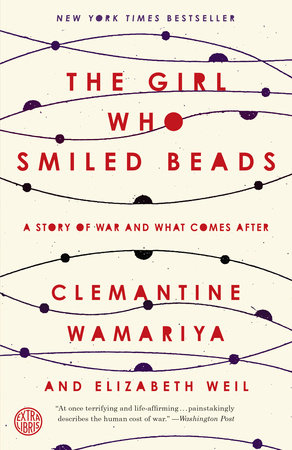 THE GIRL WHO SMILED BEADS: A STORY OF WAR AND WHAT COMES AFTER by Clemantine Wamariya, Elizabeth Weil
Clemantine Wamariya was six years old when her mother and father began to speak in whispers, when neighbors began to disappear. In 1994, she and her fifteen-year-old sister, Claire, fled the Rwandan massacre and spent the next six years migrating through seven African countries, searching for safety—perpetually hungry, imprisoned and abused, enduring and escaping refugee camps, finding unexpected kindness, witnessing inhuman cruelty. They did not know whether their parents were dead or alive.  When Clemantine was twelve, she and her sister were granted refugee status in the United States; there, in Chicago, their lives diverged. Though their bond remained unbreakable, Claire, who had for so long protected and provided for Clemantine, was a single mother struggling to make ends meet, while Clemantine was taken in by a family who raised her as their own. She felt at the same time six years old and one hundred years old. In The Girl Who Smiled Beads, Clemantine provokes us to look beyond the label of "victim" and recognize the power of the imagination to transcend even the most profound injuries and aftershocks.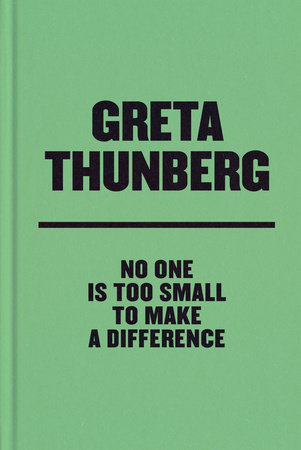 NO ONE IS TOO SMALL TO MAKE A DIFFERENCE by Greta Thunberg
The groundbreaking speeches of Greta Thunberg, the young climate activist who has become the voice of a generation, including her history-making address to the United Nations
FOR YOUNGER READERS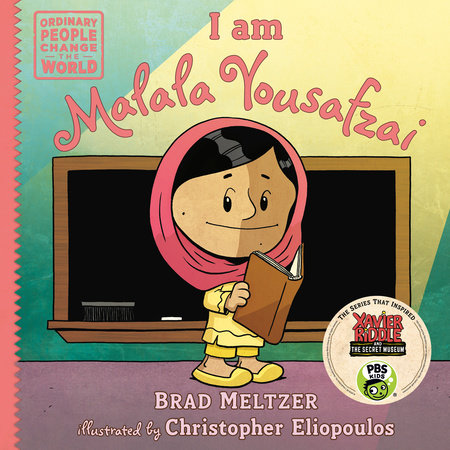 I AM MALALA YOUSAFZAI by Brad Meltzer, Christopher Eliopoulos
The youngest ever Nobel Prize laureate, Pakistani women's rights activist Malala Yousafzai, is the 26th hero in the New York Times bestselling picture book biography series for ages 5 to 8.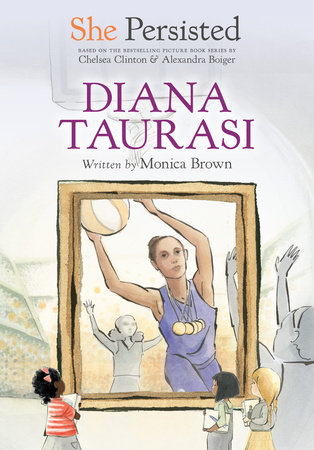 SHE PERSISTED: DIANA TAURASI by Monica Brown, Chelsea Clinton, Alexandra Boiger, Gillian Flint
When Diana Taurasi was a girl, professional women's basketball didn't exist in the US. Diana knew she was talented, and she worked hard to create opportunities for herself and other female athletes. She won high school and college championships before going pro with the WNBA's Phoenix Mercury and winning five Olympic gold medals, inspiring many girls to follow in her athletic footsteps.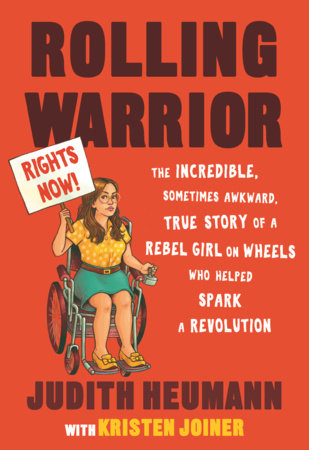 ROLLING WARRIOR: THE INCREDIBLE, SOMETIMES AWKWARD, TRUE STORY OF A REBEL GIRL ON WHEELS WHO HELPED SPARK A REVOLUTION by Judith Heumann, Kristen Joiner
As featured in the Oscar-nominated documentary Crip Camp, and for readers of I Am Malala, one of the most influential disability rights activists in US history tells her story of fighting to belong. Judy Heumann was only 5 years old when she was first denied her right to attend school. Paralyzed from polio and raised by her Holocaust-surviving parents in New York City, Judy had a drive for equality that was instilled early in life. Judy's bravery, persistence, and signature rebellious streak will speak to every person fighting to belong and fighting for social justice.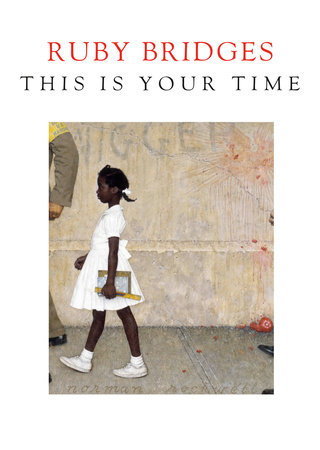 THIS IS YOUR TIME by Ruby Bridges
Civil rights icon Ruby Bridges—who, at the age of six, was the first black child to integrate into an all-white elementary school in New Orleans—inspires readers and calls for action in this moving letter. Her elegant, memorable gift book is especially uplifting in the wake of Kamala Harris making US history as the first female, first Black, and first South Asian Vice President.
TAKING ON THE PLASTICS CRISIS by Hannah Testa, Ashley Lukashevsky
"Taking on the Plastics Crisis delivers straightforward advise for getting involved in the global movement to eliminate single-use plastics." — Booklist, Starred Review
In this personal, moving essay, youth activist Hannah Testa shares with readers how she led a grassroots political campaign to successfully pass state legislation limiting single-use plastics and how she influenced global businesses to adopt more sustainable practices. Through her personal journey, readers can learn how they, too, can follow in Hannah's footsteps and lower their carbon footprint by simply refusing single-use plastics.
For more on these and related titles, visit the collection International Day of the Girl
---
There's a Book for That! is brought to you by Penguin Random House's Sales department. Please follow our Tumblr by clicking here—and share this link with your accounts: theresabookforthat.tumblr.com. Thank you!
Did you see something on the news or read about something on your commute? Perhaps you noticed something trending on Twitter? Did you think: "There's a book for that!"? Then please, send it our way at theresabookforthat@penguinrandomhouse.com
Posted: October 12, 2022