There's a Book for That: International Day of the Girl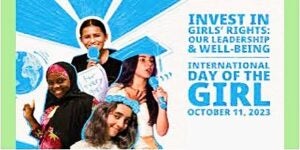 "Women and girls can lead us to a fairer future…let us amplify girls' voices, and recommit to working together to build a world where every girl can lead and thrive."
—UN Secretary-General António Guterres
"This year, at a time when we are seeing a range of movements and actions to curtail girls' and women's rights and roll back progress on gender equality, …there is an urgent need for increased attention and resourcing for the key areas that enable girls to realize their rights and achieve their full potential." (un.org)
Every year on 11 October, the International Day of the Girl, UNICEF works with girls to amplify their voices and stand up for their rights. This year, under the theme "Invest in Girls' Rights: Our Leadership, Our Well-being" we celebrate achievements by, with and for girls!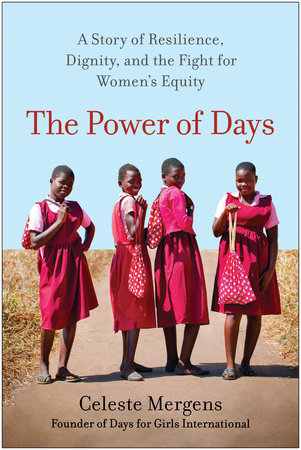 THE POWER OF DAYS: A STORY OF RESILIENCE, DIGNITY, AND THE FIGHT FOR WOMEN'S EQUITY by Celeste Mergens
This is the story of one woman's path to create a grassroots effort that has now helped nearly 3 million women and girls in 145 countries on 6 continents—and isn't stopping there.
In 2008, Celeste Mergens was working with an overcrowded orphanage on the outskirts of Nairobi, Kenya, when she learned that menstruating girls there sat on cardboard in their rooms for several days each month. This set into motion a seemingly simple idea—combining a washable, long-lasting pad with taboo-breaking health education—that became a catalyst for an unlikely global movement for equity. By creating opportunities and inclusive invitations for others to join, that movement grew to become the award-winning nonprofit Days for Girls. The Power of Days is a story of a social shift and a legacy for future generations—one that highlights the powerful impact we can have when we come together.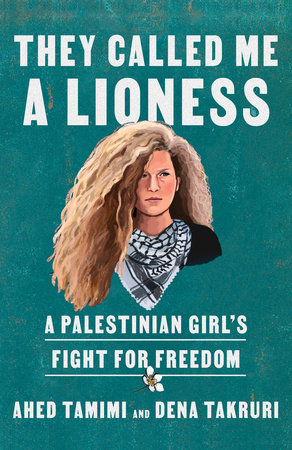 THEY CALLED ME A LIONESS: A PALESTINIAN GIRL'S FIGHT FOR FREEDOM by Ahed Tamimi, Dena Takruri
A Palestinian activist jailed at sixteen after a confrontation with Israeli soldiers illuminates the daily struggles of life under occupation in this moving, deeply personal memoir.
"I cannot even begin to convey the clarity, the intensity, the power, the photographic storytelling of They Called Me a Lioness."—Ibram X. Kendi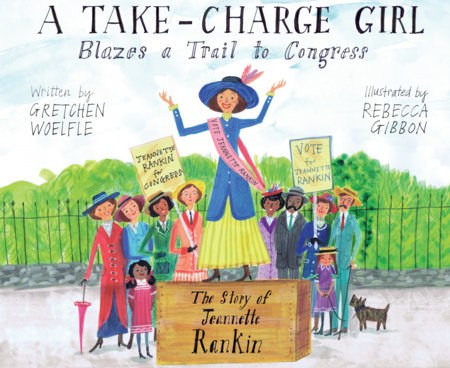 A TAKE-CHARGE GIRL BLAZES A TRAIL TO CONGRESS: THE STORY OF JEANNETTE RANKIN by Gretchen Woelfle, Rebecca Gibbon
For take-charge girls in the making and fans of I Dissent and Kamala Harris: Rooted in Justice, this is the story of Jeannette Rankin, the first US congresswoman. Jeannette Rankin was always a take-charge girl. Whether taking care of horses or her little brothers and sisters—Jeannette knew what to do and got the job done. That's why, when she saw poor children living in bad conditions in San Francisco, she knew she had to take charge and change things. But in the early twentieth century, women like Jeannette couldn't vote to change the laws that failed to protect children. Jeannette became an activist and led the charge, campaigning for women's right to vote. And when her home state, Montana, gave women that right, Jeannette ran for Congress and became America's first congressWOMAN!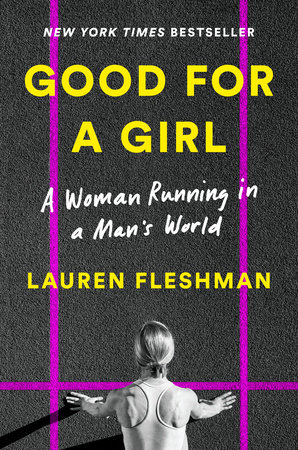 GOOD FOR A GIRL: A WOMAN RUNNING IN A MAN'S WORLD by Lauren Fleshman
Fueled by her years as an elite runner and advocate for women in sports, Lauren Fleshman offers her inspiring personal story and a rallying cry for reform of a sports landscape that is failing young female athletes. Part memoir, part manifesto, Good for a Girl is Fleshman's story of falling in love with running as a girl, being pushed to her limits and succumbing to devastating injuries, and daring to fight for a better way for female athletes…Written with heart and verve, Good for a Girl is a joyful love letter to the running life, a raw personal narrative of growth and change, and a vital call to reimagine sports for young women.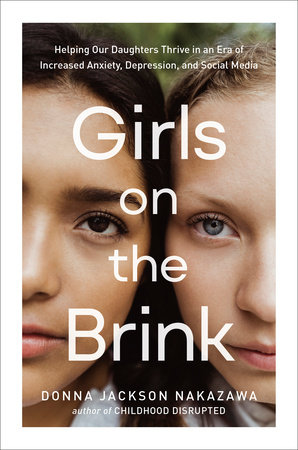 GIRLS ON THE BRINK: HELPING OUR DAUGHTERS THRIVE IN AN ERA OF INCREASED ANXIETY, DEPRESSION, AND SOCIAL MEDIA by Donna Jackson Nakazawa
Anyone caring for girls today knows that our daughters, students, and girls next door are more anxious and more prone to depression and self-harming than ever before. The question that no one has yet been able to credibly answer is Why? Now we have answers. As award-winning writer Donna Jackson Nakazawa deftly explains in Girls on the Brink, new findings reveal that the crisis facing today's girls is a biologically rooted phenomenon: the earlier onset of puberty mixes badly with the unchecked bloom of social media and cultural misogyny. When this toxic clash occurs during the critical neurodevelopmental window of adolescence, it can alter the female stress-immune response in ways that derail healthy emotional development. Neuroprotective and healing, the strategies in Girls on the Brink amount to a new playbook for how we—parents, families, and the human tribe—can secure a healthy emotional inner life for all of our girls.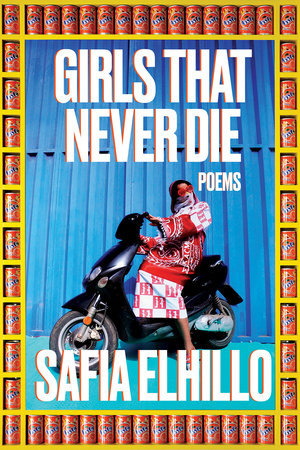 GIRLS THAT NEVER DIE: POEMS by Safia Elhillo
In Girls That Never Die, award-winning poet Safia Elhillo reinvents the epic to explore Muslim girlhood and shame, the dangers of being a woman, and the myriad violences enacted and imagined against women's bodies. Drawing from her own life and family histories, as well as cultural myths and news stories about honor killings and genital mutilation, she interlaces the everyday traumas of growing up a girl under patriarchy with magical realist imaginings of rebellion, autonomy, and power.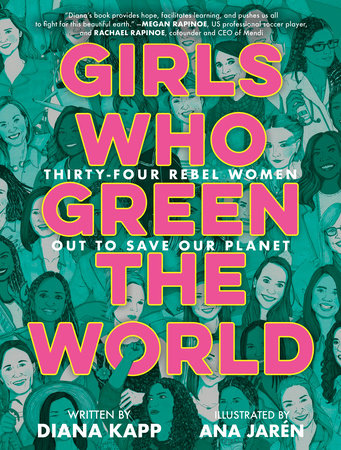 GIRLS WHO GREEN THE WORLD: THIRTY-FOUR REBEL WOMEN OUT TO SAVE OUR PLANET by Diana Kapp, Ana Jarén
Part biography, part guidebook to the contemporary environmental movement, this book is the perfect gift for future and current activists and changemakers! Girls Who Green the World features the inspiring stories of 34 revolutionaries fighting for our future!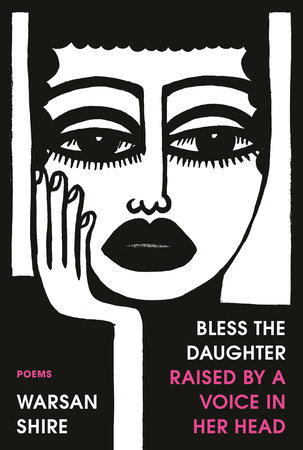 BLESS THE DAUGHTER RAISED BY A VOICE IN HER HEAD: POEMS by Warsan Shire
Poems of migration, womanhood, trauma, and resilience from the celebrated collaborator on Beyoncé's Lemonade and Black Is King, award-winning Somali British poet Warsan Shire. With her first full-length poetry collection, Warsan Shire introduces us to a young girl, who, in the absence of a nurturing guide, makes her own way toward womanhood. Drawing from her own life, as well as pop culture and news headlines, Shire finds vivid, unique details in the experiences of refugees and immigrants, mothers and daughters, Black women and teenage girls.
For more on these and related titles visit the collection International Day of the Girl
---
There's a Book for That! is brought to you by Penguin Random House's Sales department. Please follow our Tumblr by clicking here—and share this link with your accounts: theresabookforthat.tumblr.com. Thank you!
Did you see something on the news or read about something on your commute? Perhaps you noticed something trending on Twitter? Did you think: "There's a book for that!"? Then please, send it our way at theresabookforthat@penguinrandomhouse.com
Posted: October 11, 2023