There's a Book for That: International Day of the Girl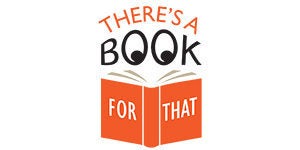 Let's hear it for the girls! It's International Day of the Girl. Since its United Nation's declaration in 2012, October 11 has been marked as the International Day of the Girl, focused on the needs and challenges girls face, while promoting their empowerment and human rights. The theme for 2018 is "With Her: A Skilled Girl Force."
From unwomen.org: "The 1.1 billion girls of today's world are challenging the status quo. They're redefining girlhood, and they're doing so against the odds. Across the world, girls face adversities that hinder their education, training and entry into the workforce. They have less access to information, communication technology and resources. And yet, they persist, they succeed. They are innovating technology to solve global challenges, they are standing up for the environment, they are raising their voices against violence and they are preparing to run for office."
Penguin Random House publishes an array of relevant books on the topic of girls in the world and we begin with a Nobel Prize winner: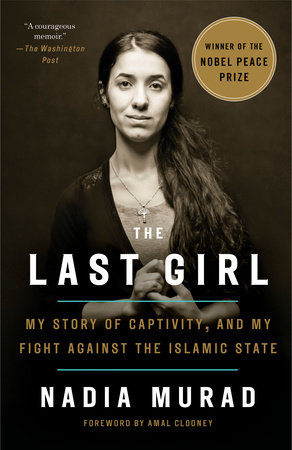 THE LAST GIRL: MY STORY OF CAPTIVITY, AND MY FIGHT AGAINST THE ISLAMIC STATE by Nadia Murad; Foreword by Amal Clooney
Winner of the 2018 Nobel Peace Prize, a former captive of the Islamic State, Nadia Murad has written an intimate and inspiring memoir of survival. Nadia Murad was born and raised in Kocho, a small village of farmers and shepherds in northern Iraq. A member of the Yazidi community, Nadia and her brothers and sisters lived a quiet life. On August 15, 2014, when Nadia was just 21 years old, this life ended. Islamic State militants massacred the people of her village. Six of Nadia's brothers were killed, and her mother soon after, their bodies swept into mass graves. Nadia was taken to Mosul and forced, along with thousands of other Yazidi girls, into the ISIS slave trade.
Today, Nadia's story—as a witness to the Islamic State's brutality, a survivor of rape, a refugee, a Yazidi—has forced the world to pay attention to the ongoing genocide in Iraq. It is a call to action, a testament to the human will to survive, and a love letter to a lost country, a fragile community, and a family torn apart by war.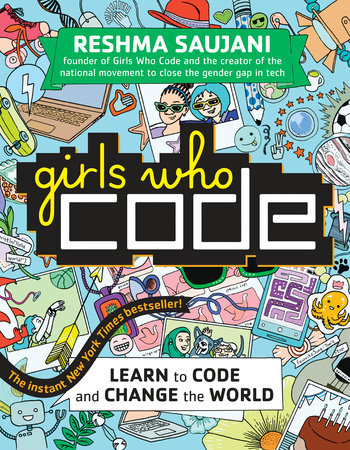 GIRLS WHO CODE: LEARN TO CODE AND CHANGE THE WORLD by Reshma Saujani
Part how-to, part inspiration, and all fun, this graphically illustrated book by Girls Who Code founder Reshma Saujani proves to readers that coding is truly for everyone. Bursting with dynamic artwork, down-to-earth explanations of coding principles, and real-life stories of girls and women working at places like Pixar and NASA, Girls Who Code: Learn to Code and Change the World will show girls how coding skills are relevant to their lives, no matter their interests.
GIRLS RESIST! A GUIDE TO ACTIVISM, LEADERSHIP, AND STARTING A REVOLUTION by KaeLyn Rich, Giulia Sagramola
Veteran feminist organizer KaeLyn Rich shares tons of expertise that'll inspire you as much as it teaches you the ropes. Plus, quotes and tips from fellow teen girl activists show how they stood up for change in their communities. Grab this handbook to crush inequality, start a revolution, and resist!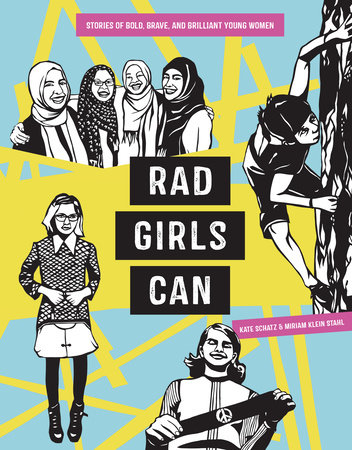 RAD GIRLS CAN: STORIES OF BOLD, BRAVE, AND BRILLIANT YOUNG WOMEN by Kate Schatz, Miriam Klein Stahl
From the New York Times best-selling authors of Rad Women Worldwide and Rad American Women A-Z, a bold and brave collection of stories and art about inspiring and accomplished girls who have made positive impacts on the world before the age of 20.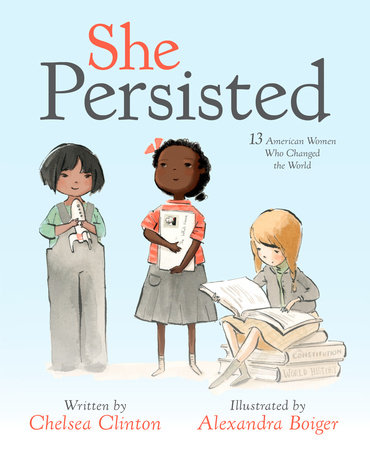 SHE PERSISTED: 13 AMERICAN WOMEN WHO CHANGED THE WORLD by Chelsea Clinton, Alexandra Boiger
Chelsea Clinton introduces tiny feminists, mini activists and little kids who are ready to take on the world to thirteen inspirational women who never took no for an answer, and who always, inevitably and without fail, persisted. This book features: Harriet Tubman, Helen Keller, Clara Lemlich, Nellie Bly, Virginia Apgar, Maria Tallchief, Claudette Colvin, Ruby Bridges, Margaret Chase Smith, Sally Ride, Florence Griffith Joyner, Oprah Winfrey, Sonia Sotomayor—and one special cameo.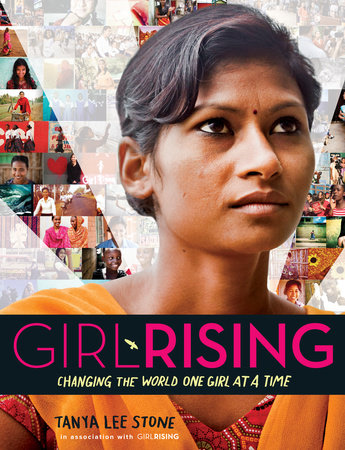 GIRL RISING: CHANGING THE WORLD ONE GIRL AT A TIME by Tanya Lee Stone
Girl Rising, a global campaign for girls' education, created a film that chronicled the stories of nine girls in the developing world, allowing viewers the opportunity to witness how education can break the cycle of poverty. Now, award-winning author Tanya Lee Stone deftly uses new research to illuminate and examine barriers to education in depth—early child marriage and childbearing, slavery, sexual trafficking, gender discrimination, and poverty—and shows how removing these barriers means not only a better life for girls, but safer, healthier, and more prosperous communities. With full-color photos from the film, infographics, and a compelling narrative, Girl Rising will inspire readers of all ages to join together in a growing movement to help change the world.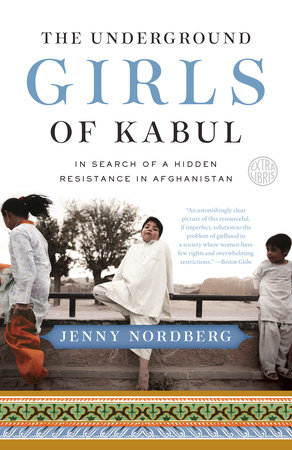 THE UNDERGROUND GIRLS OF KABUL: IN SEARCH OF A HIDDEN RESISTANCE IN AFGHANISTAN by Jenny Nordberg
An investigative journalist uncovers a hidden custom that will transform your understanding of what it means to grow up as a girl. At the heart of this emotional narrative is a new perspective on the extreme sacrifices of Afghan women and girls against the violent backdrop of America's longest war. Divided into four parts, the book follows those born as the unwanted sex in Afghanistan, but who live as the socially favored gender through childhood and puberty, only to later be forced into marriage and childbirth. The Underground Girls of Kabul charts their dramatic life cycles, while examining our own history and the parallels to subversive actions of people who live under oppression everywhere.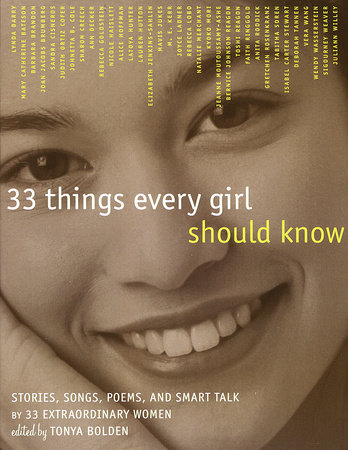 33 THINGS EVERY GIRL SHOULD KNOW: STORIES, SONGS, POEMS, AND SMART TALK BY 33 EXTRAORDINARY WOMEN edited by Tonya Bolden
What if every adolescent girl could feel hopeful, empowered, and excited about making the transition from girlhood to womanhood? 33 Things Every Girl Should Know is an empowering and inspirational gift that every girl will want to own, to share with friends, and to use as a springboard to self-knowledge, self-acceptance, and self-esteem. Contributors include: Natalie Merchant. Sigourney Weaver. Tabitha Soren. Wendy Wasserstein. Rebecca Lobo. Lauren Hutton. Anita Roddick. Lynda Barry.
For more on these titles visit the collection International Day of Girls
---
There's a Book for That! is brought to you by Penguin Random House's Sales department. Please follow our Tumblr by clicking here—and share this link with your accounts: theresabookforthat.tumblr.com. Thank you!
Did you see something on the news or read about something on your commute? Perhaps you noticed something trending on Twitter? Did you think: "There's a book for that!"? Then please, send it our way at theresabookforthat@penguinrandomhouse.com
Posted: October 11, 2018