There's a Book for That: International Holocaust Remembrance Day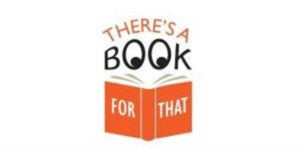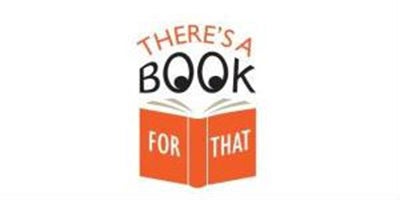 Today, January 27, is International Holocaust Remembrance Day. The date was chosen by the United Nations to commemorate victims of the Holocaust during World War II. Six million Jews were murdered by Germany's Nazi regime, along with 5 million non-Jews. Marked each year since 2005, the date coincides with the anniversary of the liberation of the Auschwitz-Birkenau death camp in Poland by the Russian army in 1945. One million people died there. Below are some of our most notable titles on the holocaust and its repercussions.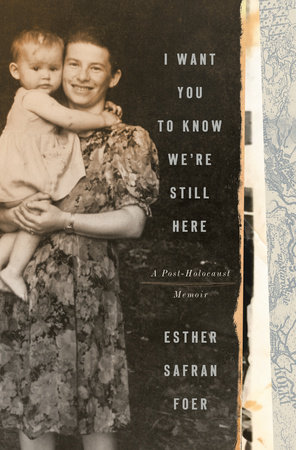 I WANT YOU TO KNOW WE'RE STILL HERE: A POST-HOLOCAUST MEMOIR by Esther Safran Foer
A woman unearths family secrets and gives voice to things unspoken in this poignant memoir that traces her parents' escape from the Holocaust. I Want You to Know We're Still Here is the riveting and deeply moving story not only of Esther's journey but of four generations living in the shadow of the Holocaust. They are four generations of survivors, storytellers, and memory keepers, determined not just to keep the past alive but to imbue the present with life and more life.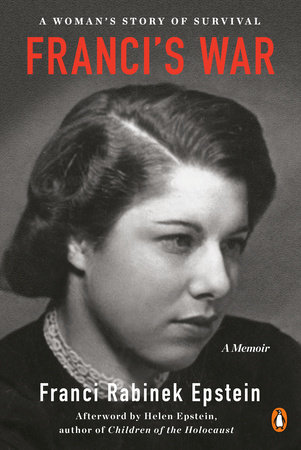 FRANCI'S WAR: A WOMAN'S STORY OF SURVIVAL by Franci Rabinek Epstein, Helen Epstein
The engrossing memoir of a spirited and glamorous young fashion designer who survived World War ll, with an afterword by her daughter, Helen Epstein.
Franci was known in her group as the Prague dress designer who lied to Dr. Mengele at an Auschwitz selection, saying she was an electrician, an occupation that both endangered and saved her life. In this memoir, she offers her intense, candid, and sometimes funny account of those dark years, with the women prisoners in her tight-knit circle of friends.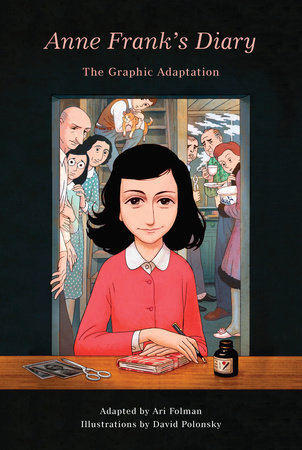 ANNE FRANK'S DIARY: THE GRAPHIC ADAPTATION by Folman Ari
A timeless story rediscovered by each new generation, The Diary of a Young Girl stands without peer. For both young readers and adults it continues to capture the remarkable spirit of Anne Frank, who for a time survived the worst horror the modern world has seen—and who remained triumphantly and heartbreakingly human throughout her ordeal.
999: THE EXTRAORDINARY YOUNG WOMEN OF THE FIRST OFFICIAL JEWISH TRANSPORT TO AUSCHWITZ by Heather Dune Macadam, Caroline Moorehead
The facts of the first official Jewish transport to Auschwitz are little known, yet profoundly relevant today. These were not resistance fighters or prisoners of war. There were no men among them. Sent to almost certain death, the young women were powerless and insignificant not only because they were Jewish—but also because they were female. Now acclaimed author Heather Dune Macadam reveals their poignant stories, drawing on extensive interviews with survivors, and consulting with historians, witnesses, and relatives of those first deportees to create an important addition to Holocaust literature and women's history.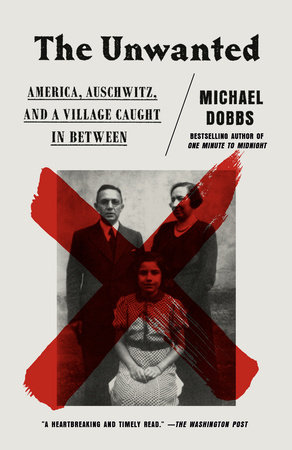 THE UNWANTED: AMERICA, AUSCHWITZ, AND A VILLAGE CAUGHT IN BETWEEN by Michael Dobbs
Published in association with the United States Holocaust Memorial Museum, a riveting story of Jewish families seeking to escape Nazi Germany. Drawing on previously unpublished letters, diaries, interviews, and visa records, Michael Dobbs provides an illuminating account of America's response to the refugee crisis of the 1930s and 1940s. He describes the deportation of German Jews to France in October 1940, along with their continuing quest for American visas. And he re-creates the heated debates among U.S. officials over whether or not to admit refugees amid growing concerns about "fifth columnists," at a time when the American public was deeply isolationist, xenophobic, and antisemetic.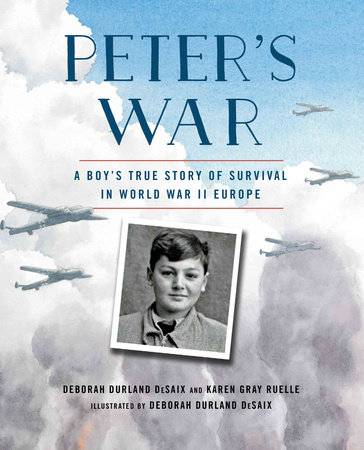 PETER'S WAR: A BOY'S TRUE STORY OF SURVIVAL IN WORLD WAR II EUROPE by Karen Gray Ruelle; Illustrated by Deborah Durland DeSaix
The harrowing true story of a German-Jewish boy who had to survive World War II on his own, separated from his parents as they fled the Holocaust.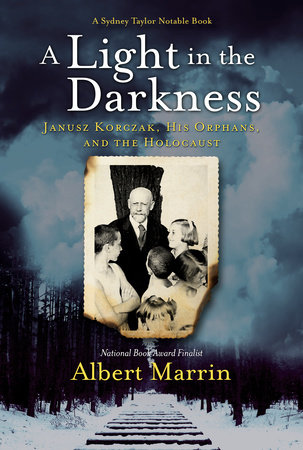 A LIGHT IN THE DARKNESS: JANUSZ KORCZAK, HIS ORPHANS, AND THE HOLOCAUST by Albert Marrin
From National Book Award Finalist Albert Marrin comes the moving story of Janusz Korczak, the heroic Polish Jewish doctor who devoted his life to children, perishing with them in the Holocaust.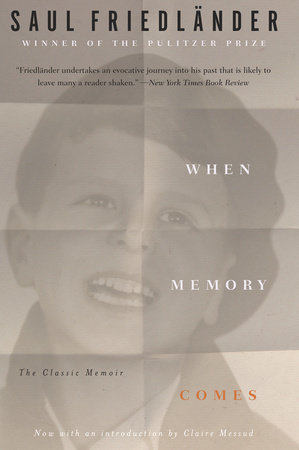 WHEN MEMORY COMES: THE CLASSIC MEMOIR by Saul Friedländer, Claire Messud, Helen R. Lane
A classic of Holocaust literature, the eloquent, acclaimed memoir of childhood by a Pulitzer-winning historian, now reissued with a new introduction by Claire Messud.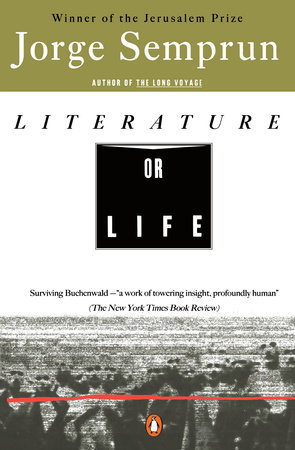 LITERATURE OR LIFE by Jorge Semprun (translator Linda Coverdale)
Jorge Semprun was twenty years old – already an accomplished philosopher and poet – when arrested by Nazis for activites in the French Resistance. He was sent to Buchenwald concentration camp. Literature or Life, a bestseller in France, is a deeply personal account not only of Semprun's time at Buchenwald, but also of the years before and after, of his painful attempts to write this book…created out of obsessions that returned him again and again like themes in a nightmarish rhapsody.His long reverie on life-as-death, now translated with the mesmerizing power of fiction. It is a profound contribution to Holocaust literature.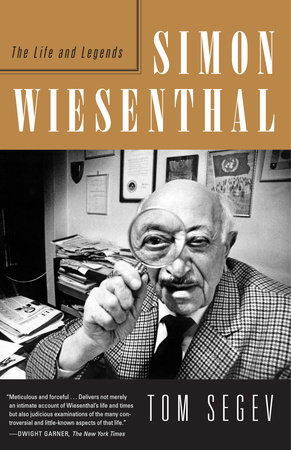 SIMON WIESENTHAL: THE LIFE AND LEGENDS by Tom Segev
The first fully documented biography of the legendary Polish-born Nazi hunter—a revelatory account of a man whose life, though part invention, was wholly dedicated to ensuring both that the Nazis be held responsible for their crimes and that their destruction of European Jewry never be forgotten.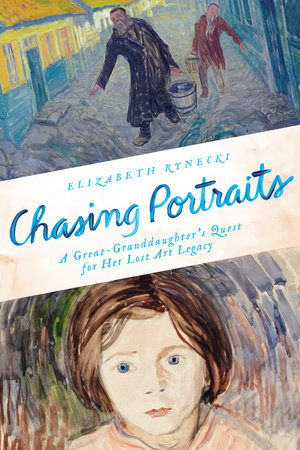 CHASING PORTRAITS: A GREAT-GRANDDAUGHTER'S QUEST FOR HER LOST ART LEGACY by Elizabeth Rynecki
The memoir of one woman's emotional quest to find the art of her Polish-Jewish great-grandfather, lost during World War II.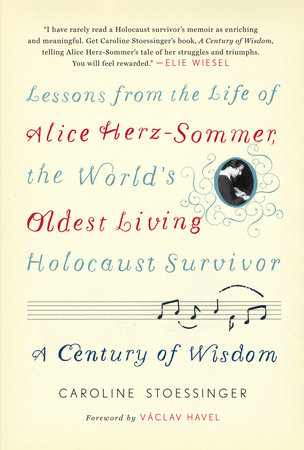 A CENTURY OF WISDOM: LESSONS FROM THE LIFE OF ALICE HERZ-SOMMER, THE WORLD'S OLDEST LIVING HOLOCAUST SURVIVOR by Caroline Stoessinger, Vaclav Havel
The subject of the Academy Award–winning documentary The Lady in Number 6: Music Saved My Life, Alice Herz-Sommer was the world's oldest Holocaust survivor when she died on February 23, 2014. A Century of Wisdom is the true story of her life—an inspiring story of resilience and the power of optimism.
For more on these and other related books visit Holocaust Remembrance
---
There's a Book for That! is brought to you by Penguin Random House's Sales department. Please follow our Tumblr by clicking here—and share this link with your accounts: theresabookforthat.tumblr.com. Thank you!
Did you see something on the news or read about something on your commute? Perhaps you noticed something trending on Twitter? Did you think: "There's a book for that!"? Then please, send it our way at theresabookforthat@penguinrandomhouse.com
Posted: January 27, 2021