There's a Book for That: International Women's Day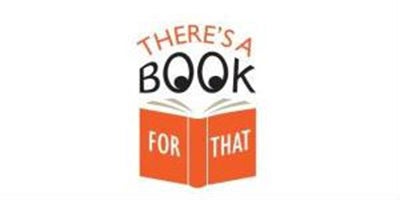 Today, March 8, we celebrate International Women's Day. In 1977, the United Nations General Assembly invited member states to proclaim March 8 as the United Nations day for women's rights and world peace. This year, the International Women's Day 2022 campaign theme of #BreakTheBias calls on us all to "Imagine a gender equal world. A world free of bias, stereotypes, and discrimination. A world that is diverse, equitable, and inclusive. A world where difference is valued and celebrated. Together we can forge women's equality. Collectively we can all #BreakTheBias." We recommend the following books in support of the cause!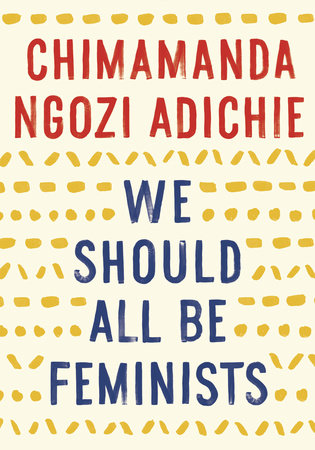 WE SHOULD ALL BE FEMINISTS by Chimamanda Ngozi Adichie
What does "feminism" mean today? That is the question at the heart of We Should All Be Feminists, a personal, eloquently-argued essay—adapted from her much-viewed TEDx talk of the same name—by Chimamanda Ngozi Adichie, the award-winning author of Americanah and Half of a Yellow Sun. With humor and levity, here Adichie offers readers a unique definition of feminism for the twenty-first century. Throughout, she draws extensively on her own experiences—in the U.S., in her native Nigeria, and abroad—offering an artfully nuanced explanation of why the gender divide is harmful for women and men, alike.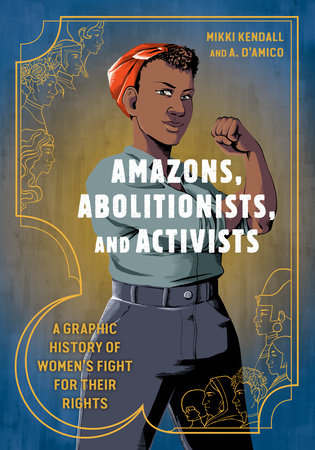 AMAZONS, ABOLITIONISTS, AND ACTIVISTS: A GRAPHIC HISTORY OF WOMEN'S FIGHT FOR THEIR RIGHTS by Mikki Kendall, A. D'Amico
The ongoing struggle for women's rights has spanned human history, touched nearly every culture on Earth, and encompassed a wide range of issues, such as the right to vote, work, get an education, own property, exercise bodily autonomy, and beyond. Amazons, Abolitionists, and Activists is a fun and fascinating graphic novel-style primer that covers the key figures and events that have advanced women's rights from antiquity to the modern era. In addition, this compelling book illuminates the stories of notable women throughout history—from queens and freedom fighters to warriors and spies—and the progressive movements led by women that have shaped history, including abolition, suffrage, labor, civil rights, LGBTQ liberation, reproductive rights, and more.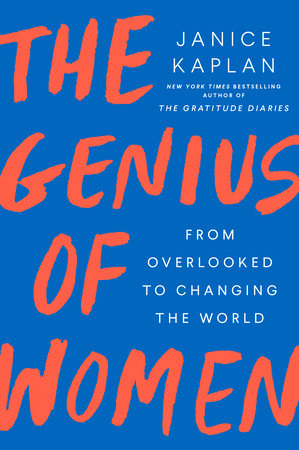 THE GENIUS OF WOMEN: FROM OVERLOOKED TO CHANGING THE WORLD by Janice Kaplan
We tell girls that they can be anything, so why do 90 percent of Americans believe that geniuses are almost always men? New York Times bestselling journalist Janice Kaplan explores the powerful forces that have rigged the system—and celebrates the women geniuses past and present who have triumphed anyway.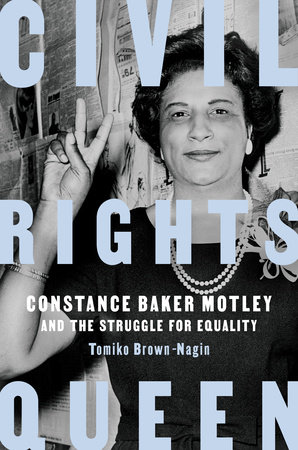 CIVIL RIGHTS QUEEN: CONSTANCE BAKER MOTLEY AND THE STRUGGLE FOR EQUALITY by Tomiko Brown-Nagin
With the US Supreme Court nomination of Ketanji Brown Jackson, "it makes sense to revisit the life and work of another Black woman who profoundly shaped the law: Constance Baker Motley" (CNN). The first major biography of one of our most influential judges—an activist lawyer who became the first Black woman appointed to the federal judiciary—that provides an eye-opening account of the twin struggles for gender equality and civil rights in the 20th Century.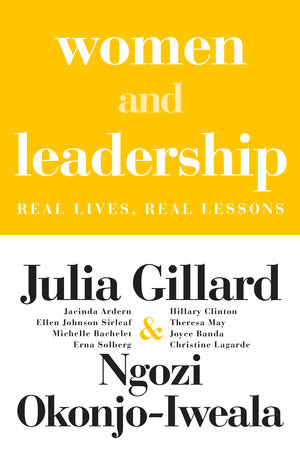 WOMEN AND LEADERSHIP: REAL LIVES, REAL LESSONS by Julia Gillard, Ngozi Okonjo-Iweala
Women make up fewer than ten percent of national leaders worldwide, and behind this eye-opening statistic lies a pattern of unequal access to power. Through conversations with some of the world's most powerful and interesting women—including Jacinda Ardern, Hillary Rodham Clinton, Christine Lagarde, Michelle Bachelet, and Theresa May—Women and Leadership explores gender bias and asks why there aren't more women in leadership roles. The stories they tell reveal vividly how gender and sexism affect perceptions of women as leaders. Using current research as a starting point, Julia Gillard and Ngozi Okonjo-Iweala—both political leaders in their own countries—analyze the lived experiences of these women leaders. The result is a rare insight into life as a leader and a powerful call to arms for women everywhere.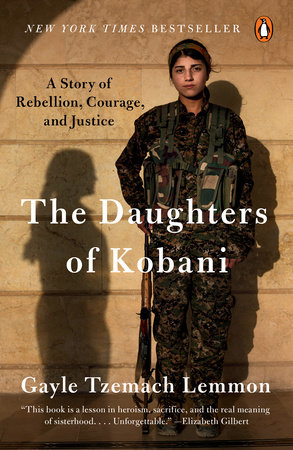 THE DAUGHTERS OF KOBANI: A STORY OF REBELLION, COURAGE, AND JUSTICE by Gayle Tzemach Lemmon
Based on years of on-the-ground reporting, The Daughters of Kobani is the unforgettable story of the women of the Kurdish militia that improbably became part of the world's best hope for stopping ISIS in Syria. Rigorously reported and powerfully told, The Daughters of Kobani shines a light on a group of women intent on not only defeating the Islamic State on the battlefield but also changing women's lives in their corner of the Middle East and beyond.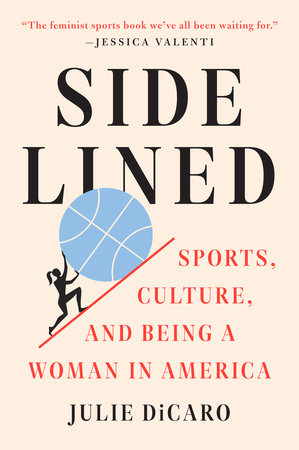 SIDELINED: SPORTS, CULTURE, AND BEING A WOMAN IN AMERICA by Julie DiCaro
Through her experiences covering professional athletes for over a decade, Julie DiCaro has been outspoken on the exploitation of the female body, the systematic bullying of women in the workplace, and the male-driven toxicity in sports fandom. Now, through candid interviews, personal anecdotes, and a no-nonsense call-to-arms, she's tackling these thorny issues and exploring what America can do to give women a fair and competitive playing field in sports and beyond.
For Younger Readers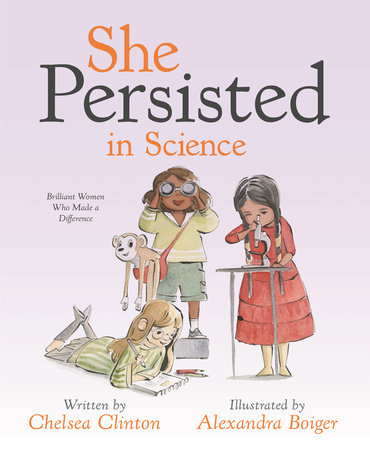 SHE PERSISTED IN SCIENCE: BRILLIANT WOMEN WHO MADE A DIFFERENCE by Chelsea Clinton; Illustrated by Alexandra Boiger
A STEM-focused addition to the #1 New York Times bestselling She Persisted series!
Throughout history, women have been told that science isn't for them. They've been told that they're not smart enough, or that their brains just aren't able to handle it. In this book, Chelsea Clinton introduces readers to women scientists who didn't listen to those who told them "no" and who used their smarts, their skills and their persistence to discover, invent, create and explain.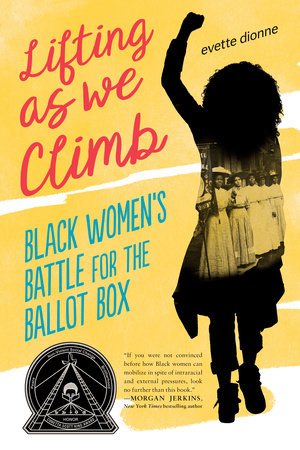 LIFTING AS WE CLIMB: BLACK WOMEN'S BATTLE FOR THE BALLOT BOX by Evette Dionne
This Coretta Scott King Author Honor Book and National Book Award longlisted work tells the important, overlooked story of black women as a force in the suffrage movement—when fellow suffragists did not accept them as equal partners in the struggle. Author Evette Dionne, a feminist culture writer and the editor-in-chief of Bitch Media, has uncovered an extraordinary and underrepresented history of black women. In her powerful book, she draws an important historical line from abolition to suffrage to civil rights to contemporary young activists—filling in the blanks of the American suffrage story.
For more on these and related titles visit the collection: International Women's Day 2022
---
There's a Book for That! is brought to you by Penguin Random House's Sales department. Please follow our Tumblr by clicking here—and share this link with your accounts: theresabookforthat.tumblr.com. Thank you!
Did you see something on the news or read about something on your commute? Perhaps you noticed something trending on Twitter? Did you think: "There's a book for that!"? Then please, send it our way at theresabookforthat@penguinrandomhouse.com
Posted: March 8, 2022