There's a Book for That: Italian-American Heritage Month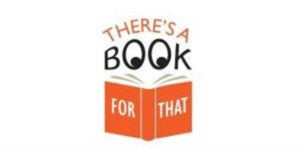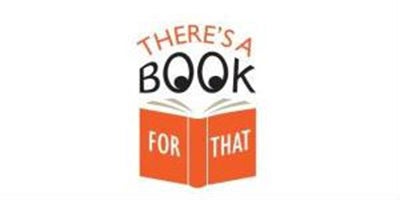 This October celebrate Italian-American Heritage Month! As President Barack Obama said in his 2010 proclamation: "During Italian American Heritage and Culture Month, we recognize the rich heritage of Americans of Italian descent and celebrate their immeasurable contributions to our Nation." Penguin Random House publishes a wonderful array of fiction and nonfiction by and about noteworthy Italian-Americans. Of course we've included a mouth-watering selection of cookbooks!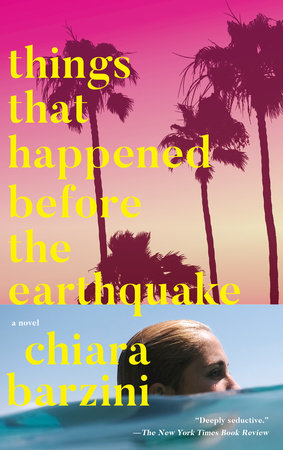 THINGS THAT HAPPENED BEFORE THE EARTHQUAKE: A NOVEL by Chiara Barzini
Fifteen year old Eugenia is rudely yanked from her dreamy Roman existence by her filmmaker parents, who dream of fame and fortune, and transplanted to the strange, suburban world of the San Fernando Valley. It's 1992, mere weeks after the Rodney King riots, and she has only the Virgin Mary to call on for guidance as she struggles to navigate the unfamiliar terrain of the LA high school experience—a world of gang rivalries and all-night-raves, fast food and sneakers. But the angst, ecstasy, and self-discovery of adolescence endure, no matter the backdrop. Frank, edgy, honest and raw, this irresistible debut is the love child of Jill Eisenstadt, Eve Babitz, Antonioni and Fast Times at Ridgemont High.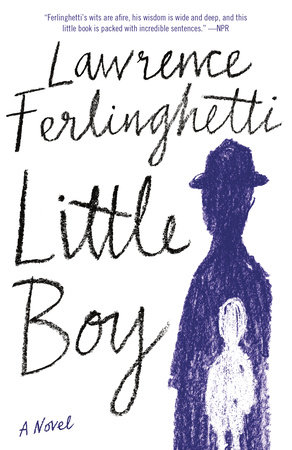 LITTLE BOY: A NOVEL by Lawrence Ferlinghetti
From the famed publisher and poet, author of the million-copy-selling collection A Coney Island of the Mind, his literary last will and testament—part autobiography, part philosophical treatise, part Beat-inflected torrent of language and feeling Paying tribute to the classic writers whose careers Ferlinghetti championed, Little Boy is a magical font of literary lore, a final repository of hard-earned and durable wisdom, a compositional high-wire act without a net (or all that much punctuation), and just a gas and an inspiration to read.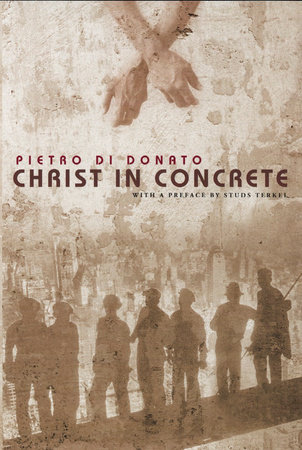 CHRIST IN CONCRETE by Pietro di Donato, Studs Terkel
A classic examination of the American experience for hard-working Italian immigrants living in New York City's Lower East Side shortly before the Great Depression, Christ in Concrete focuses on a family's struggle against harsh economic realities and tenement living.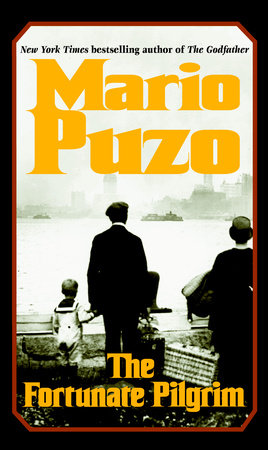 THE FORTUNATE PILGRIM: A NOVEL by Mario Puzo
Puzo's classic story about the loves, crimes and struggles confronted by one family of New York City immigrants living in Hell's Kitchen. Fresh from the farms in Italy, Lucia Santa (based on Puzo's mother) struggles to hold her family together in a strange land. At turns poignant, comic and violent, The Fortunate Pilgrim is Italian-American fiction at its very best.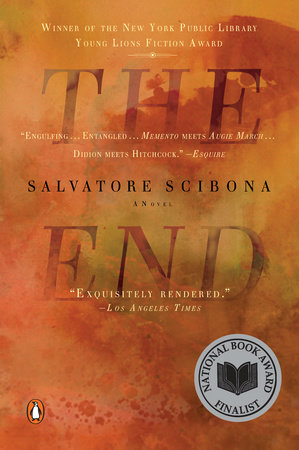 THE END: A NOVEL by Salvatore Scibona
National Book Award Nominee
It is August 15, 1953, the day of a boisterous and unwieldy street carnival in Elephant Park, an Italian immigrant enclave in northern Ohio. As the festivities reach a riotous pitch and billow into the streets, five members of the community labor under the weight of a terrible secret. As these floundering souls collide, one day of calamity and consequence sheds light on a half century of their struggles, their follies, and their pride. And slowly, it becomes clear that buried deep in the hearts of these five exquisitely drawn characters is the long-silenced truth about the crime that twisted each of their worlds.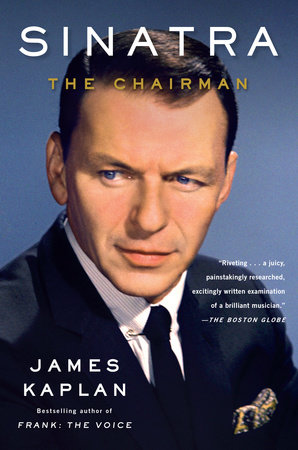 SINATRA: THE CHAIRMAN by James Kaplan
The story of Frank Sinatra's second act, Sinatra finds the Chairman on top of the world, riding high after an Oscar victory—and firmly reestablished as the top recording artist of his day. Following Sinatra from the mid-1950s to his death in 1998, Kaplan uncovers the man behind the myth, revealing by turns the peerless singer, the (sometimes) powerful actor, the business mogul, the tireless lover, and—of course—the close associate of the powerful and infamous. It was in these decades that the enduring legacy of Frank Sinatra was forged, and Kaplan vividly captures "Ol' Blue Eyes" in his later years. The sequel to the New York Times best-selling Frank, here is the concluding volume of the definitive biography of "The Entertainer of the Century."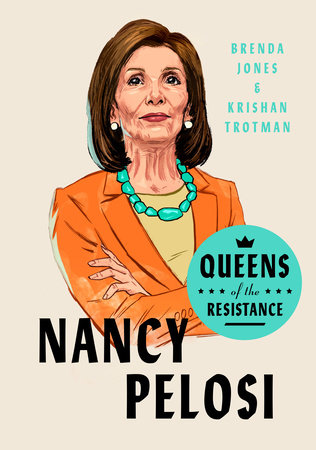 QUEENS OF THE RESISTANCE: NANCY PELOSI: A BIOGRAPHY by Brenda Jones, Krishan Trotman
The last few years have seen a wave of renewed participation and excitement among women in politics. None of this could have happened without the historic, trailblazing leadership of Nancy Pelosi. The daughter of a Congressman and a Democratic party organizer in Maryland, Pelosi worked her way to the top over the course of three decades and became the most powerful woman in America.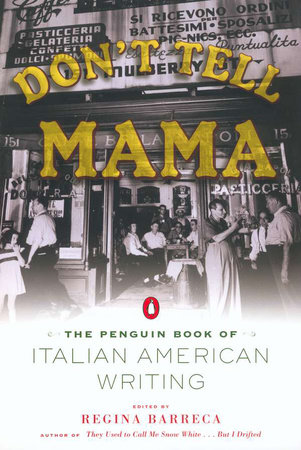 DON'T TELL MAMA!: THE PENGUIN BOOK OF ITALIAN AMERICAN WRITING edited by Regina Barreca
This important collection reveals the quality, extent, and variety of the Italian American contribution to American literature. Bringing together fiction and poetry as well as academic essays and newspaper articles from the 1800s to the present, this volume covers a wide field of cultural experience.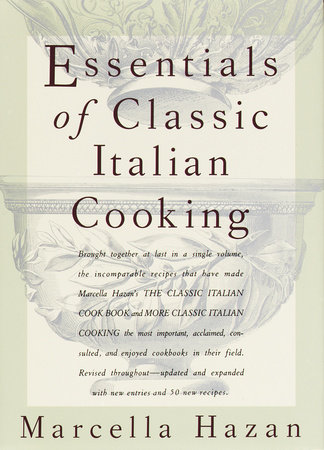 ESSENTIALS OF CLASSIC ITALIAN COOKING: A COOKBOOK by Marcella Hazan
Essentials of Italian Cooking is a culinary bible for anyone looking to master the art of Italian cooking, bringing together Marcella Hazan's most beloved books in a single volume, updated and expanded with new entries and 50 new recipes.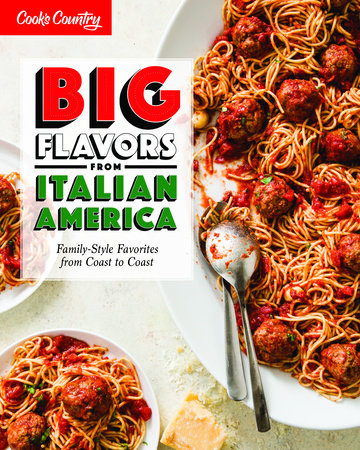 BIG FLAVORS FROM ITALIAN AMERICA: FAMILY-STYLE FAVORITES FROM COAST TO COAST (America's Test Kitchen)
Dig into the best of Italian American cooking with recipes that would make any nonna proud. Bubbling lasagna and drop meatballs are hard to resist, but save room for Braciole and Chicken Scarpariello. Then go on the road to discover dishes from humble delis and hole-in-the-wall restaurants, like Philadelphia Pork Sandwiches, Eggplant Pecorino, and Utica Greens. Learn the tricks behind pizzas from Detroit, Chicago, and St. Louis. Finally, bring home the bakery (and street fair) with garlic knots and zeppole.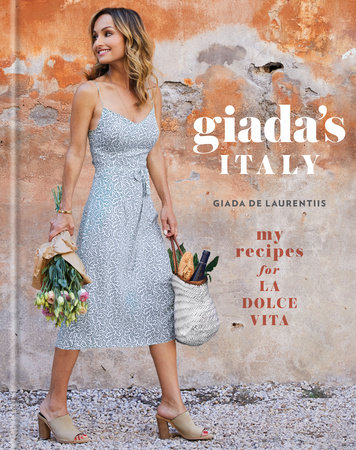 GIADA'S ITALY: MY RECIPES FOR LA DOLCE VITA: A COOKBOOK by Giada De Laurentiis
With photos shot on location around her native Rome, Giada's latest book–a New York Times bestseller–is a lavish exploration of her food roots and the lifestyle traditions that define la bella vita, with the contemporary California twist that has made her America's most beloved Italian chef.
FOR YOUNGER READERS
BECOMING JOE DIMAGGIO by Maria Testa; Illustrated by Scott Hunt
"With ineffable tenderness and absolute clarity, Testa tells a tale in blank verse…. Powerfully moving as it braids together baseball, family, and the Italian-American experience." — Booklist (starred review)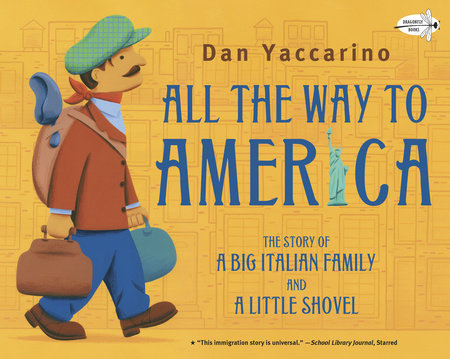 ALL THE WAY TO AMERICA: THE STORY OF A BIG ITALIAN FAMILY AND A LITTLE SHOVEL by Dan Yaccarino
Dan Yaccarino's great-grandfather arrived at Ellis Island with a small shovel and his parents' good advice: "Work hard, but remember to enjoy life, and never forget your family." With simple text and warm, colorful illustrations, Yaccarino recounts how the little shovel was passed down through four generations of this Italian-American family—along with the good advice.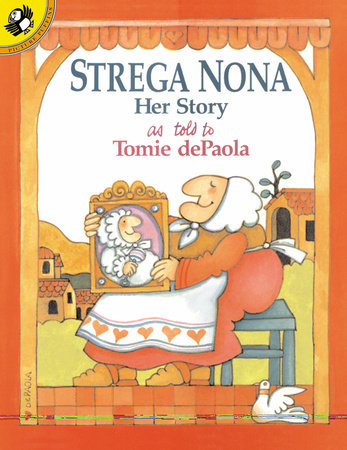 STREGA NONA, HER STORY by Tomie dePaola
Tomie dePaola serves as "biographer" to his delightful Italian sorceress, Strega Nona, in this beautifully drawn prequel. The tale begins with little Nona's birth on a dark and stormy night, and ends where the original Strega Nona picks up-with Strega Nona taking on the bumbling, knock-kneed Big Anthony as an apprentice.
For more on these and related titles, visit the collection: Italian American Heritage
---
There's a Book for That! is brought to you by Penguin Random House's Sales department. Please follow our Tumblr by clicking here—and share this link with your accounts: theresabookforthat.tumblr.com. Thank you!
Did you see something on the news or read about something on your commute? Perhaps you noticed something trending on Twitter? Did you think: "There's a book for that!"? Then please, send it our way at theresabookforthat@penguinrandomhouse.com
Posted: October 21, 2020