There's a Book for That: Jazz Appreciation Month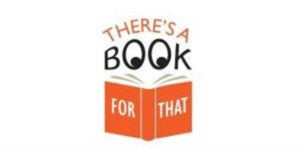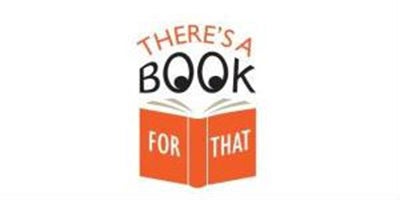 "Jazz is not a what, it is a how." – Bill Evans
We didn't forget: April is Jazz Appreciation Month! The Smithsonian launched Jazz Appreciation Month (JAM) in 2001 to pay tribute to jazz both as a historic and living American art form. From the cultural movement of the Jazz Age to today's poets and writers, jazz inspires literary improvisation more than any other genre of music. We recommend you keep some time with the following books by and about the greats of jazz: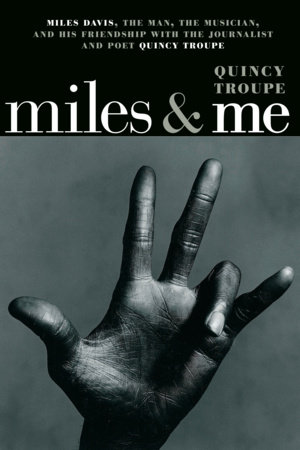 MILES & ME: MILES DAVIS, THE MAN, THE MUSICIAN, AND HIS FRIENDSHIP WITH THE JOURNALIST AND POET QUINCY TROUPE (Movie Tie-in) by Quincy Troupe
Poet, activist, and journalist Quincy Troupe's candid account of his friendship with Miles Davis is a revealing portrait of a great musician and an engrossing chronicle of the author's own artistic and personal growth. Miles & Me describes in intimate detail the sometimes harrowing processes of Davis's spectacular creativity and the joys and travails Davis's passionate and contradictory temperament posed to the two men's friendship. Miles & Me shows how Davis, both as an artist and as a black man, influenced Troupe and whole generations of Americans while forever changing the face of jazz.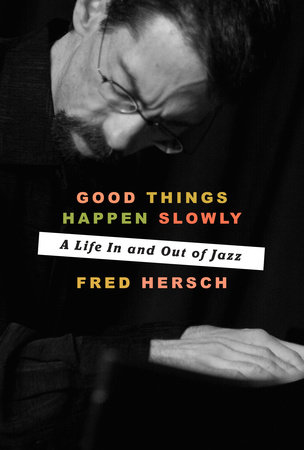 GOOD THINGS HAPPEN SLOWLY: A LIFE IN AND OUT OF JAZZ by Fred Hersch
Hersch's prodigious talent as a sideman—a pianist who played with the giants of the twentieth century in the autumn of their careers, including Art Farmer and Joe Henderson—blossomed further in the eighties and beyond into a compositional genius that defied the boundaries of bop, sweeping in elements of pop, classical, and folk to create a wholly new music. Good Things Happen Slowly is his memoir. It's the story of the first openly gay, HIV-positive jazz player; a deep look into the cloistered jazz culture that made such a status both transgressive and groundbreaking; and a profound exploration of how Hersch's two-month-long coma in 2007 led to his creating some of the finest, most direct, and most emotionally compelling music of his career.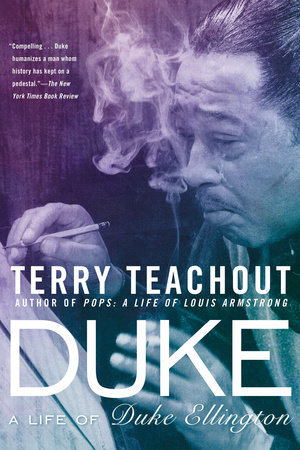 DUKE: A LIFE OF DUKE ELLINGTON by Terry Teachout
As the biographer of Louis Armstrong, Terry Teachout is uniquely qualified to tell the story of the public and private lives of Duke Ellington. A semi-finalist for the National Book Award, Duke peels away countless layers of Ellington's evasion and public deception to tell the unvarnished truth about the creative genius who inspired Miles Davis to say, "All the musicians should get together one certain day and get down on their knees and thank Duke."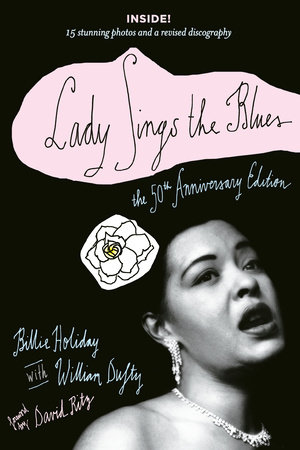 LADY SINGS THE BLUES: THE 50TH-ANNIVERSAY EDITION WITH A REVISED DISCOGRAPHY by Billie Holiday, William Dufty, David Ritz
Taking the reader on a fast-moving journey from Billie Holiday's rough-and-tumble Baltimore childhood (where she ran errands at a whorehouse in exchange for the chance to listen to Louis Armstrong and Bessie Smith albums), to her emergence on Harlem's club scene, to sold-out performances with the Count Basie Orchestra and with Artie Shaw and his band, this revelatory memoir is notable for its trenchant observations on the racism that darkened Billie's life and the heroin addiction that ended it too soon. All of this is told in Holiday's tart, streetwise style and hip patois that makes it read as if it were written yesterday.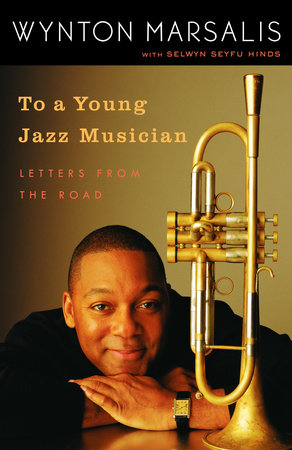 TO A YOUNG JAZZ MUSICIAN: LETTERS FROM THE ROAD by Wynton Marsalis, Selwyn Seyfu Hinds
This is a unique book, in which a great artist offers his personal thoughts, both on jazz and on how to live a better, more original, productive, and meaningful life. To a Young Jazz Musician is sure to be treasured by readers young and old, musicians, lovers of music, and anyone interested in being mentored by one of America's most influential, generous, and talented artists.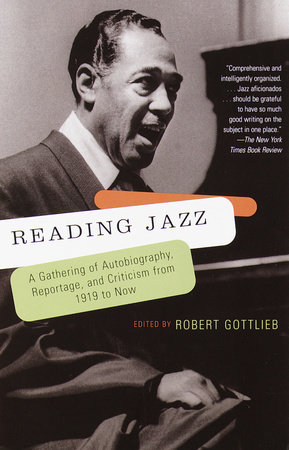 READING JAZZ: A GATHERING OF AUTOBIOGRAPHY, REPORTAGE, AND CRITICISM FROM 1919 TO NOW by Robert Gottlieb
In Reading Jazz, editor Robert Gottlieb combs through eighty years of autobiography, reportage, and criticism by the music's greatest players, commentators, and fans to create what is at once a monumental tapestry of jazz history and testimony to the elegance, vigor, and variety of jazz writing. Here are Jelly Roll Morton, recalling the whorehouse piano players of New Orleans in 1902; Whitney Balliett, profiling clarinetist Pee Wee Russell; poet Philip Larkin, with an eloquently dyspeptic jeremiad against bop. Here, too, are the voices of Billie Holiday and Charles Mingus, Albert Murray and Leonard Bernstein, Stanley Crouch and LeRoi Jones, reminiscing, analyzing, celebrating, and settling scores. For anyone who loves the music–or the music of great prose–Reading Jazz is indispensable.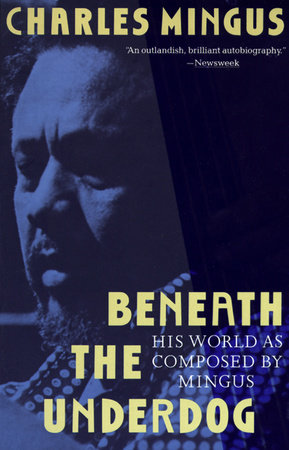 BENEATH THE UNDERDOG: HIS WORLD AS COMPOSED BY MINGUS by Charles Mingus
Bass player extraordinaire Charles Mingus, who died in 1979, is one of the essential composers in the history of jazz, and Beneath the Underdog, his celebrated, wild, funny, demonic, anguished, shocking, and profoundly moving memoir, is the greatest autobiography ever written by a jazz musician.
For Younger Readers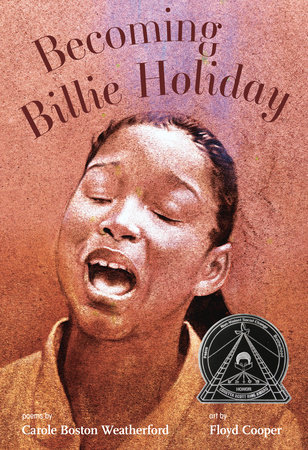 BECOMING BILLIE HOLIDAY by Carole Boston Weatherford, Floyd Cooper
Coretta Scott King Author Honor Book
Through a sequence of raw and poignant poems, New York Times best-selling and award-winning poet Carole Boston Weatherford chronicles the singer's young life, her fight for survival, and the dream she pursued with passion.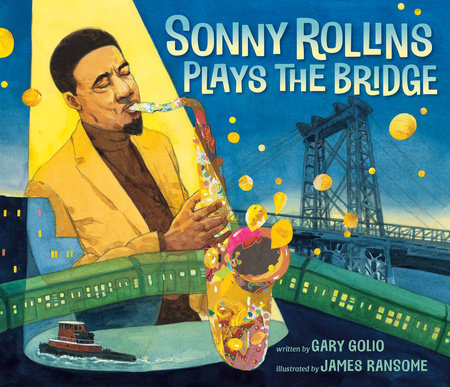 SONNY ROLLINS PLAYS THE BRIDGE by Gary Golio, illustrated by James Ransome
James Ransome's glorious art celebrates jazz icon Sonny Rollins and how he found an inspired spot to practice his saxophone when his neighbors complained. Sonny's passion for music comes alive in jazzy text and vivid, evocative paintings of New York City. His story celebrates striving to be your very best self, an inspiration to music lovers young and old.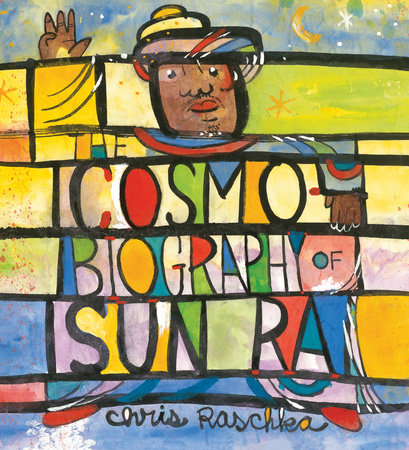 THE COSMOBIOGRAPHY OF SUN RA: THE SOUND OF JOY IS ENLIGHTENING by Chris Raschka
Jazz musician Sun Ra (1914–1993) always said that he came from Saturn. Being from another planet, he was naturally intrigued by everything earthly — especially music, because music is the one thing on Earth most like the stars. Earthlings themselves confused Sun Ra, the way they sorted themselves by color and fought wars against one another. So he made music. And he traveled with other musicians and singers, calling themselves the Sun Ra Arkestra, playing, singing, and dancing for people all over the planet. Because music, he said, is what holds us all together. Join acclaimed author-illustrator Chris Raschka in celebrating a legend of the jazz world who was truly one of a kind.
For more on these and related books visit JAM
---
There's a Book for That! is brought to you by Penguin Random House's Sales department. Please follow our Tumblr by clicking here—and share this link with your accounts: theresabookforthat.tumblr.com. Thank you!
Did you see something on the news or read about something on your commute? Perhaps you noticed something trending on Twitter? Did you think: "There's a book for that!"? Then please, send it our way at theresabookforthat@penguinrandomhouse.com
Posted: April 27, 2022