There's a Book for That: Jewish American Heritage Month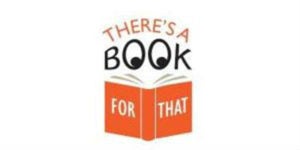 May is Jewish American Heritage Month – proclaimed such in 2006 by President George W. Bush to honor the more than 350-year history of Jewish contributions to American culture. To commemorate those contributions, we turn to a host of excellent biographies and memoirs by and about some of our most influential and noteworthy Jewish Americans: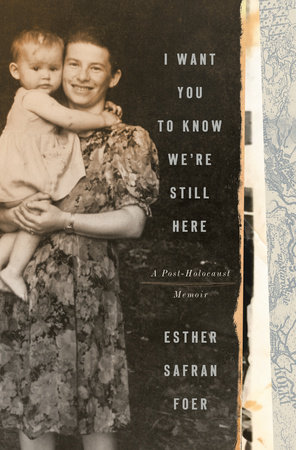 I WANT YOU TO KNOW WE'RE STILL HERE by Esther Safran Foer
I Want You to Know We're Still Here is the riveting and deeply moving story not only of Esther's journey but of four generations living in the shadow of the Holocaust. They are four generations of survivors, storytellers, and memory keepers, determined not just to keep the past alive but to imbue the present with life and more life.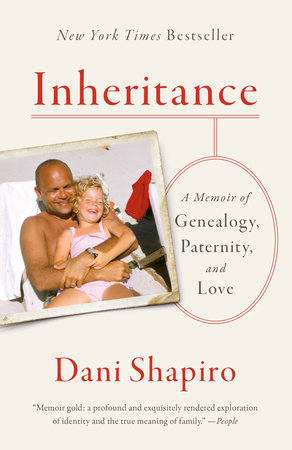 INHER­I­TANCE: A MEM­OIR OF GENEAL­O­GY, PATER­NI­TY, AND LOVE by Dani Shapiro
WINNER OF THE NATIONAL JEWISH BOOK AWARD IN MEMOIR
From the acclaimed, best-selling memoirist, novelist and host of the hit podcast Family Secrets, comes a memoir about the staggering family secret uncovered by a genealogy test: an exploration of the urgent ethical questions surrounding fertility treatments and DNA testing, and a profound inquiry of paternity, identity, and love.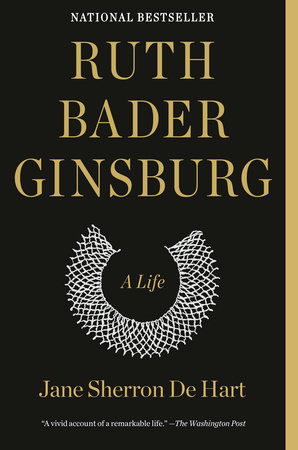 RUTH BADER GINSBURG: A LIFE by Jane Sherron de Hart
The first full life study—private, public, legal, philosophical—of the 107th Supreme Court Justice, one of the most profound and profoundly transformative legal minds of our time; a book fifteen years in work, written with the cooperation of Ruth Bader Ginsburg herself and based on many interviews with the justice, her husband, her children, her friends, and her associates.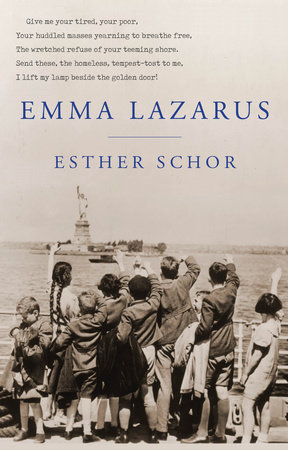 EMMA LAZARUS by Esther Schor
WINNER OF THE NATIONAL JEWISH BOOK AWARD IN BIOGRAPHY
Emma Lazarus's most famous poem gave a voice to the Statue of Liberty, but her remarkable story has remained a mystery until now. Drawing upon a cache of personal letters undiscovered until the 1980s, Esther Schor brings this vital woman to life in all her complexity—as a feminist, a Zionist, and a trailblazing Jewish-American writer. Schor argues persuasively for Lazarus's place in history as an activist and a prophet of the world we all inhabit today. As a stunning rebuke to fear, xenophobia, and isolationism, Lazarus's life and work are more relevant now than ever before.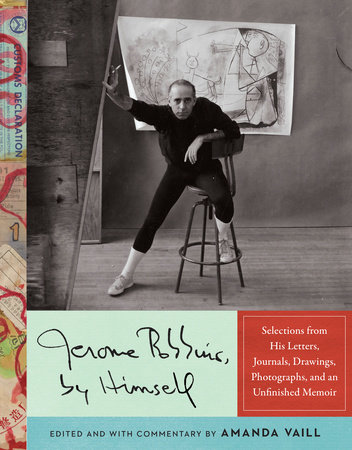 JEROME ROBBINS BY HIMSELF edited by Amanda Vaill
The titanic choreographer, creator of memorable ballets, master of Broadway musicals, legendary show doctor and director, now revealed in his own words—the closest we will get to a memoir/autobiography—from his voluminous letters, journals, notes, diaries, never before published.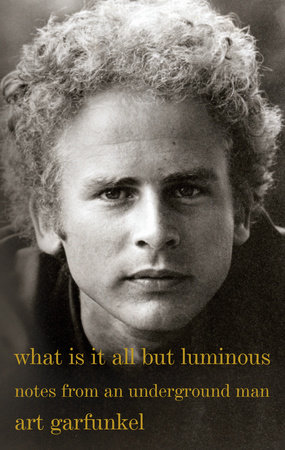 WHAT IS IT ALL BUT LUMINOUS: NOTES FROM AN UNDERGROUND MAN by Art Garfunkel
From the golden-haired, curly-headed half of Simon & Garfunkel, a memoir (of sorts)—moving, lyrical impressions, interspersed throughout a narrative, punctuated by poetry, musings, lists of resonant books loved and admired, revealing a life and the making of a musician, that show us, as well, the evolution of a man, a portrait of a lifelong friendship, and a collaboration that became the most successful singing duo in the roiling age that embraced, and was defined by, their pathfinding folk-rock music.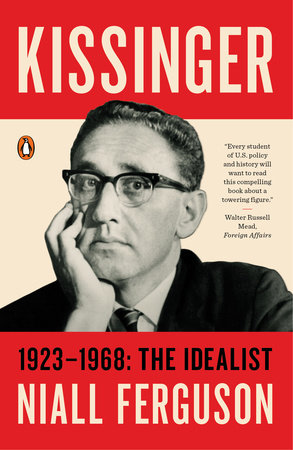 KISSINGER: 1923-1968: THE IDEALIST by Niall Ferguson
Winner of the Council on Foreign Relations Arthur Ross Book Award
No American statesman has been as revered or as reviled as Henry Kissinger. Once hailed as "Super K"—the "indispensable man" whose advice has been sought by every president from Kennedy to Obama—he has also been hounded by conspiracy theorists, scouring his every "telcon" for evidence of Machiavellian malfeasance. Yet as Niall Ferguson shows in this magisterial two-volume biography, drawing not only on Kissinger's hitherto closed private papers but also on documents from more than a hundred archives around the world, the idea of Kissinger as the ruthless arch-realist is based on a profound misunderstanding.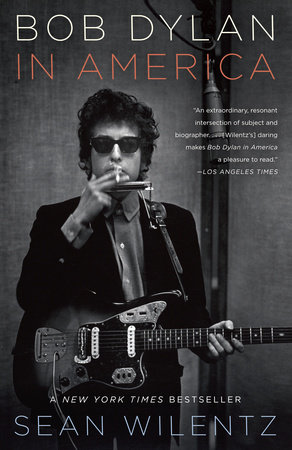 BOB DYLAN IN AMERICA by Sean Wilentz
A unique look at Nobel Prize winner Bob Dylan's place in American cultural history through unprecedented access to Dylan's studio tapes, recording notes, and rare photographs.
FOR YOUNGER READERS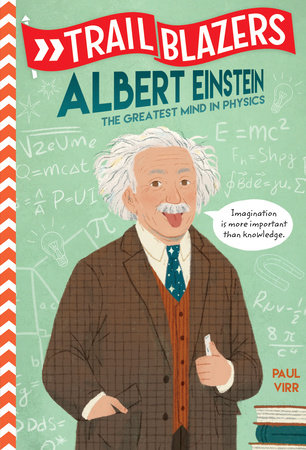 TRAILBLAZERS: ALBERT EINSTEIN: THE GREATEST MIND IN PHYSICS by Paul Virr
Albert Einstein is the most famous scientist of all time. His theories form the basis of physics today. Find out how the boy who taught himself calculus at age twelve became one of history's greatest trailblazers!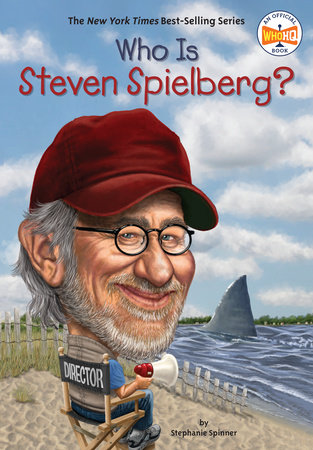 WHO IS STEVEN SPIELBERG? by Stephanie Spinner, Who HQ, Daniel Mather (Illustrated by)
While other kids played sports, Steven Spielberg was writing scripts and figuring out camera angles. He went from entertaining his Boy Scout troop with home movies to amazing audiences around the world with epic blockbusters. He has directed four of the most successful films of all time and has won two Academy Awards for Best Director. From Jaws to Lincoln, young readers and aspiring filmmakers will be fascinated by the life of this famous director.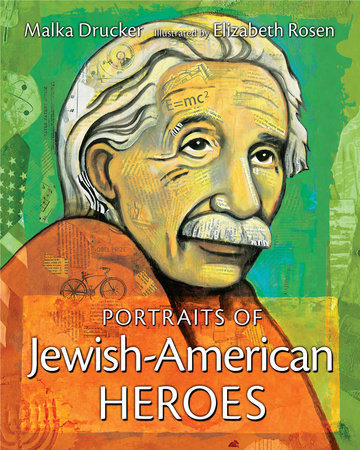 PORTRAITS OF JEWISH AMERICAN HEROES by Malka Drucker; Illustrated by Elizabeth Rosen
From director, producer, and screenwriter Steven Spielberg to Supreme Court Justice Ruth Bader Ginsburg, read about twenty of the most influential Jewish Americans in history!
To learn more about these and related titles visit, Jewish American Heritage
Visit the site at jewishheritagemonth.gov for more information about the commemoration.
---
There's a Book for That! is brought to you by Penguin Random House's Sales department. Please follow our Tumblr by clicking here—and share this link with your accounts: theresabookforthat.tumblr.com. Thank you!
Did you see something on the news or read about something on your commute? Perhaps you noticed something trending on Twitter? Did you think: "There's a book for that!"? Then please, send it our way at theresabookforthat@penguinrandomhouse.com
Posted: May 27, 2020