There's a Book for That: Jewish American Heritage Month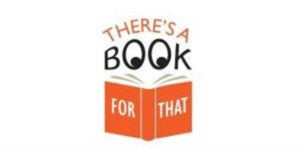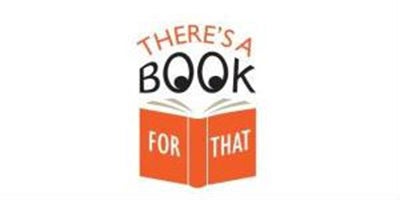 In May we celebrate centuries of Jewish contributions to American culture and society during Jewish American Heritage Month. And last month the Jew­ish Book Coun­cil honored the win­ners of this year's Nation­al Jew­ish Book Awards, now in its 71st year. Congratulations to all Penguin Random House winners and finalists, featured below: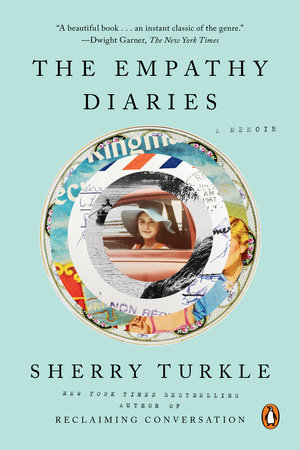 THE EMPATHY DIARIES: A MEMOIR by Sherry Turkle
Winner of the National Jewish Book Award for Autobiography & Memoir
MIT psychologist and bestselling author of Reclaiming Conversation, Sherry Turkle's intimate memoir of love and work illuminates our present search for authentic connection in a time of uncharted challenges. Turkle has spent a career composing an intimate ethnography of our digital world; now, marked by insight, humility, and compassion, we have her own.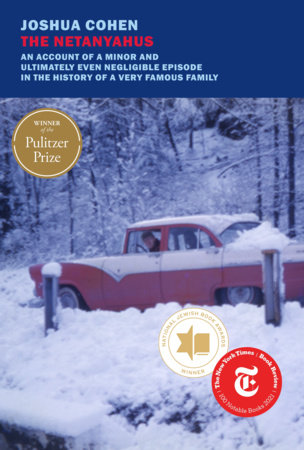 THE NETANYAHUS: AN ACCOUNT OF A MINOR AND ULTI­MATE­LY EVEN NEG­LI­GI­BLE EPISODE IN THE HIS­TO­RY OF A VERY FAMOUS FAMILY by Joshua Cohen
Winner of the National Jewish Book Award for Fiction
Winner of the PUlitzer Prize
A job interview goes awry for the exiled patriarch of Israel's First Family in this riotous novel from one of contemporary fiction's most brilliant and audacious writers. Mixing fiction with non-fiction, the campus novel with the lecture, The Netanyahus is a wildly inventive, genre-bending comedy of blending, identity, and politics.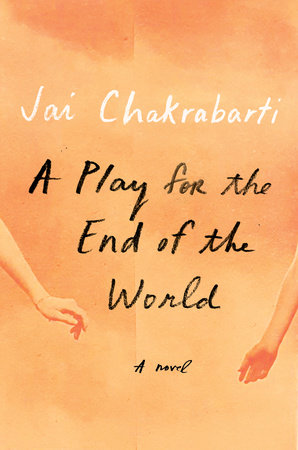 A PLAY FOR THE END OF THE WORLD: A NOVEL by Jai Chakrabarti
Winner of the National Jewish Book Award for Debut Fiction
A Play for the End of the World is a dazzling debut novel—set in early 1970's New York and rural India—the story of a turbulent, unlikely romance, a harrowing account of the lasting horrors of the Second World War, and a searing examination of one man's search for forgiveness and acceptance. This unforgettable love story is also a provocative exploration of the role of art in times of political upheaval, and a deeply moving reminder of the power of the past to shape the present.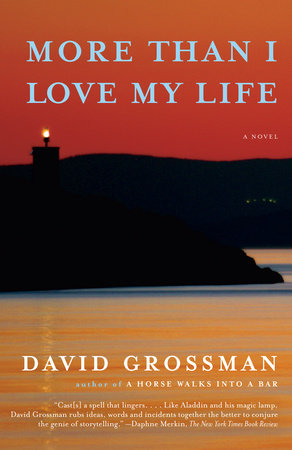 MORE THAN I LOVE MY LIFE by David Grossman
Finalist for the National Jewish Book Award for Fiction
More Than I Love My Life is the story of three strong women: Vera, age ninety; her daughter, Nina; and her granddaughter, Gili, who at thirty-nine is a filmmaker and a wary consumer of affection. A bitter secret divides each mother and daughter pair, though Gili—abandoned by Nina when she was just three—has always been close to her grandmother. More Than I Love My Life was inspired by the true story of one of David Grossman's longtime confidantes, a woman who, in the early 1950s, was held on the notorious Goli Otok ("the Adriatic Alcatraz"). With flashbacks to the stalwart Vera protecting what was most precious on the wretched rock where she was held, and Grossman's fearless examination of the human heart, this swift novel is a thrilling addition to the oeuvre of one of our greatest living novelists, whose revered moral voice continues to resonate around the world.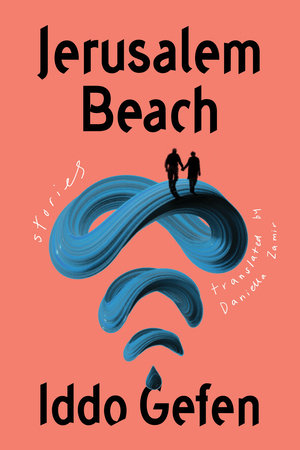 JERUSALEM BEACH: STORIES by Iddo Gefen; Translated by Daniella Zamir
Finalist for the National Jewish Book Award for Debut Fiction
At once compassionate, philosophical, and humorous, Jerusalem Beach is a foray into the human condition in all its contradictions. Through a series of snapshots of contemporary life in Israel, Gefen reveals a world that's a step from the familiar. Entirely heartfelt and infused with pathos, Jerusalem Beach is an exploration of both technology and the brain. Whether ruminating on the stakes of familial love or pitching the reader headlong into the absurdity of success and failure, Gefen leaves the reader intrigued throughout.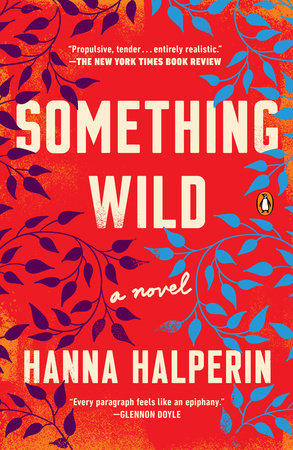 SOMETHING WILD: A NOVEL by Hanna Halperin
Finalist for the National Jewish Book Award for Debut Fiction
Told in alternating perspectives that deftly interweave past and present, Something Wild is a magnetic, unflinching portrait of the bond between sisters, as well as a psychologically acute exploration of the legacy of divorce, the ways trauma reverberates over generations, and how it might be possible to overcome the past.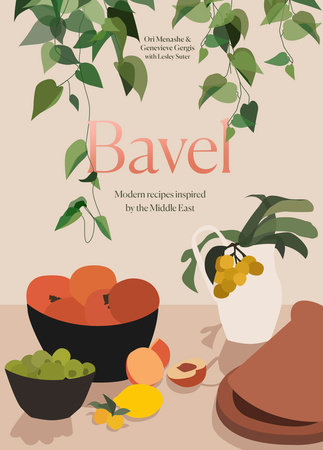 BAVEL: MODERN RECIPES INSPIRED BY THE MIDDLE EAST [A COOKBOOK] by Ori Menashe, Genevieve Gergis, Lesley Suter
Finalist for the National Jewish Book Award for Food Writing & Cookbooks
From the acclaimed chefs behind the wildly popular Los Angeles restaurant Bavel comes a gorgeous cookbook featuring personal stories and more than 85 recipes that celebrate the diversity of Middle Eastern cuisines. Bavel–pronounced bah-VELLE, the Hebrew translation of "Babel"–is a metaphor for the myriad of cultural, spiritual, and political differences that divide us. Bavel celebrates the freedom to cook what we love without loyalty to any specific country, and represents a world before the region was divided into separate nations. This is cooking without borders.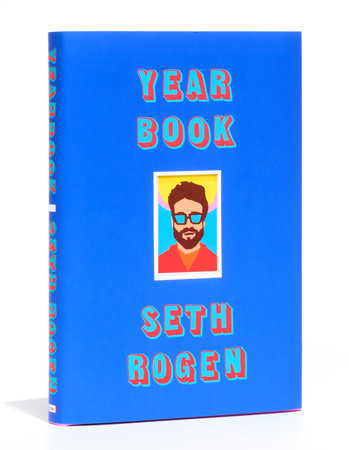 YEARBOOK by Seth Rogen
Finalist for the National Jewish Book Award in Autobiography & Memoir
A collection of funny personal essays from one of the writers of Superbad and Pineapple Express and one of the producers of The Disaster Artist, Neighbors, and The Boys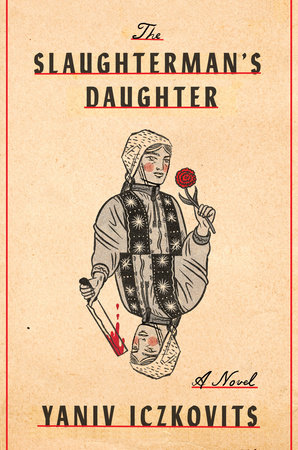 THE SLAUGHTERMAN'S DAUGHTER: A NOVEL by Yaniv Iczkovits
Finalist for the 2021 National Jewish Book Awards' Book Club Award
An irresistible, picaresque tale of two Jewish sisters in late-nineteenth-century Russia, The Slaughterman's Daughter is filled with "boundless imagination and a vibrant style" (David Grossman). Yaniv Iczkovits spins a family drama into a far-reaching comedy of errors that will pit the czar's army against the Russian secret police and threaten the very foundations of the Russian Empire. The Slaughterman's Daughter is a rollicking and unforgettable work of fiction.
FOR YOUNGER READERS
REBEL DAUGHTER by Lori Banov Kaufmann
Winner of the National Jewish Book for Young Adult Literature
A young woman survives the unthinkable in this stunning and emotionally satisfying tale of family, love, and resilience, set against the destruction of Jerusalem in 70 CE. This emotional and impassioned saga, based on real characters and meticulous research, seamlessly blends the fascinating story of the Jewish people with a timeless protagonist determined to take charge of her own life against all odds.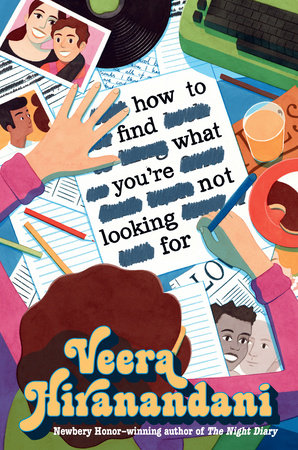 HOW TO FIND WHAT YOU'RE NOT LOOKING FOR by Veera Hiranan­dani
Finalist for the National Jewish Book in Middle Grade Literature
Twelve-year-old Ariel Goldberg's life feels like the moment after the final guest leaves the party. Her family's Jewish bakery runs into financial trouble, and her older sister has eloped with a young man from India following the Supreme Court decision that strikes down laws banning interracial marriage. As change becomes Ariel's only constant, she's left to hone something that will be with her always—her own voice.
For more information on these titles visit the collection Jewish Book Awards
Visit the Jewish Book Council site for a complete list of winners and finalists.
---
There's a Book for That! is brought to you by Penguin Random House's Sales department. Please follow our Tumblr by clicking here—and share this link with your accounts: theresabookforthat.tumblr.com. Thank you!
Did you see something on the news or read about something on your commute? Perhaps you noticed something trending on Twitter? Did you think: "There's a book for that!"? Then please, send it our way at theresabookforthat@penguinrandomhouse.com
Posted: May 25, 2022