There's a Book for That: Jewish American Heritage Month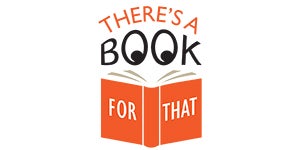 May is Jewish American Heritage Month – proclaimed such in 2006 by President George W. Bush to honor the more than 350-year history of Jewish contributions to American culture.
This year Penguin Random House was pleased to have the following nine books win, or be finalists for, National Jewish Book Awards in eight categories. The National Jewish Book Award, established by the Jewish Book Council in 1950, recognizes outstanding works of Jewish literature. You can learn more about the Jewish Book Council here.
WINNERS:
Contemporary Jewish Life and Practice: Myra H. Kraft Memorial Award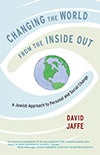 CHANGING THE WORLD FROM THE INSIDE OUT: A JEWISH APPROACH TO PERSONAL AND SOCIAL CHANGE by Rabbi David Jaffe (Shambhala)
An inspiring and accessible guide, drawn from Jewish wisdom, for building the inner qualities necessary to work effectively for social justice.
Debut Fiction: Goldberg Prize

ANNA AND THE SWALLOW MAN by Gavriel Savit (Knopf Books for Young Readers; Ages 12 and up)
Set in Poland during the Second World War, Anna and the Swallow Man is a stunning, literary, and wholly original novel perfect for readers of The Book Thief and All the Light We Cannot See.
Poetry: Berru Award in Memory of Ruth and Bernie Weinflash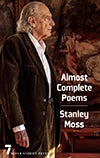 ALMOST COMPLETE POEMS by Stanley Moss (Seven Stories Press)
Moss is oceanic: his poems rise, crest, crash, and rise again like waves. His voice echoes the boom of the Old Testament, the fluty trill of Greek mythology, and the gongs of Chinese rituals as he writes about love, nature, war, oppression, and the miracle of language.
FINALISTS:
Book Club Award: The Debby and Ken Miller Award

TWO SHE-BEARS (Schocken Books)
One of Israel's most celebrated novelists—the acclaimed author of A Pigeon and a Boy—gives us a story of village love and vengeance in the early days of British Palestine that is still being played out two generations later.
Fiction: JJ Greenberg Memorial Award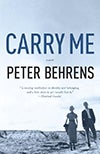 CARRY ME by Peter Behrens (Pantheon Books)
Billy and Karin first bond over the popular Wild West stories of Karl May, and later over their passion for jazz and Berlin nightclubs. But they also come to share a fantasy of escape from the 1930s Germany that is rapidly darkening around them—escape to the high plains of Texas and New Mexico they'd read about as children. Against the backdrop of Hitler's rise to power, their friendship deepens into a love affair with extraordinarily high stakes.
History: Gerrard and Ella Berman Memorial Award and Holocaust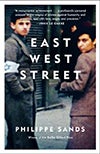 EAST WEST STREET: ON THE ORIGINS OF "GENOCIDE" AND "CRIMES AGAINST HUMANITY" by Philippe Sands (Knopf)
While exploring the basis and creation of humanitarian law—the direct result of the unprecedented atrocities of Hitler's Third Reich—East West Street is also a moving personal detective story which looks at the personal and intellectual evolution of the two men who simultaneously originated the ideas of "genocide" and "crimes against humanity."
Children's Literature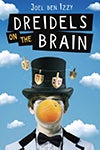 DREIDELS ON THE BRAIN by Joel ben Izzy (Dial Books; Middle Grade – 10 and up)
At last a great American Hanukkah story! This very funny, very touching novel of growing up Jewish has the makings of a holiday classic.

THE INQUISITOR'S TALE: OR, THE THREE MAGICAL CHILDREN AND THEIR HOLY DOG by Adam Gidwitz (Dutton Books for Young Readers; Middle Grade –  ages 10 and up)
Also a 2017 Newbery Honor Book and Winner of the Sydney Taylor Book Award
An exciting and hilarious medieval adventure from the bestselling author of A Tale Dark and Grimm. Beautifully illustrated throughout!
Young Adult: The Posner Award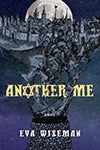 ANOTHER ME by Eva Wiseman (Tundra Books; Ages 12 and up)
Set against the backdrop of plague-ravaged Europe, this spellbinding new novel from one of Canada's foremost writers of historical fiction for young people will have readers racing to the electrifying climax.

ANNA AND THE SWALLOW MAN by Gavriel Savit (Knopf Books for Young Readers; Ages 12 and up )
"The third-person narrative—lyrical, fluid, with a pervasive shadow of menace—lends a folkloric feel to a graceful story steeped in history, magic, myth, and archetype." —The Horn Book, Starred Review
Note: The Jewish American Heritage Month Coalition (JAHM) keeps a calendar to help you find events in your area.
To learn more about these and other National Book Award titles visit National Jewish Book Awards
Posted: May 18, 2017