There's a Book for That: Language Lovers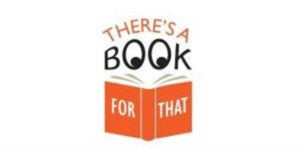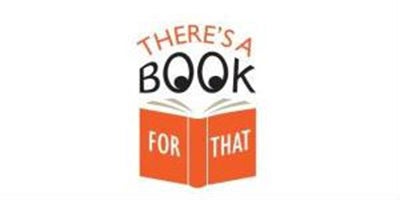 Welcome to a world of wordplay – sometimes as foreplay! The following novels' characters and plots turn on lexicography, flights of language and linguistic feats that dazzle, puzzle, amuse and thrill. Both edifying and entertaining, is there a better way to build your vocabulary than through the love of a good book?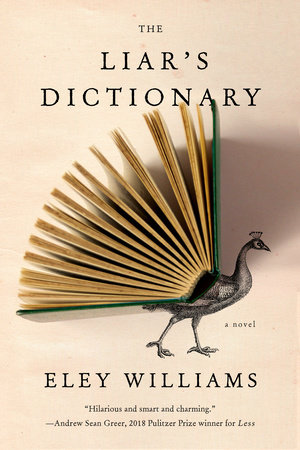 THE LIAR'S DICTIONARY: A NOVEL by Eley Williams
An exhilarating and laugh-out-loud debut novel from a prize-winning new talent which chronicles the misadventures of a lovelorn Victorian lexicographer and the young woman put on his trail a century later to root out his misdeeds while confronting questions of her own sexuality and place in the world. The Liar's Dictionary celebrates the rigidity, fragility, absurdity, and joy of language.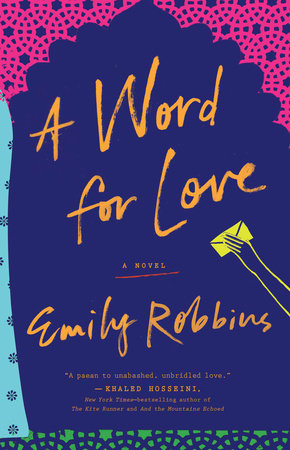 A WORD FOR LOVE: A NOVEL by Emily Robbins
A mesmerizing debut set in Syria on the cusp of the unrest, A Word for Love is the spare and exquisitely told story of a young American woman transformed by language, risk, war, and a startling new understanding of love.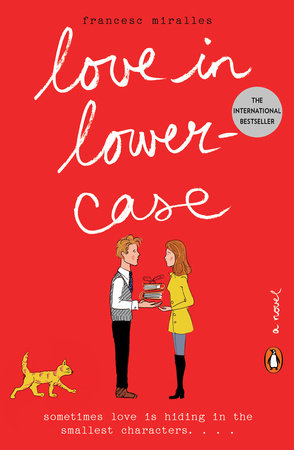 LOVE IN LOWERCASE: A NOVEL by Francesc Miralles; Translated by Julie Wark
When Samuel, a lonely linguistics lecturer, wakes up on New Year's Day, he is convinced that the year ahead will bring nothing more than passive verbs and un-italicized moments—until an unexpected visitor slips into his Barcelona apartment and refuses to leave. The appearance of Mishima, a stray, brindle-furred cat, becomes the catalyst that leads Samuel from the comforts of his favorite books, foreign films, and classical music to places he's never been (next door) and to people he might never have met (a neighbor with whom he's never exchanged a word). Even better, the Catalan cat leads him back to the mysterious Gabriela, whom he thought he'd lost long before.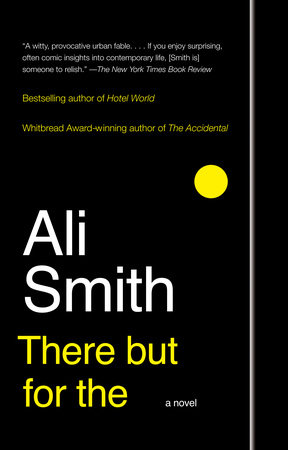 THERE BUT FOR THE: A NOVEL by Ali Smith
When a dinner-party guest named miles locks himself in an upstairs room and refuses to come out, he sets off a media frenzy. He also sets in motion a mesmerizing puzzle of a novel, one that harnesses acrobatic verbal playfulness to a truly affecting story.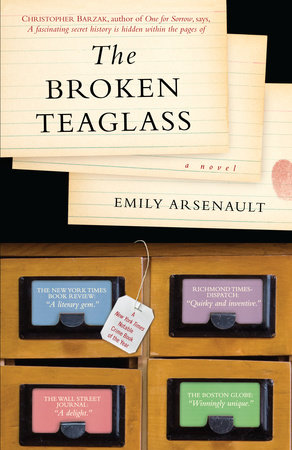 THE BROKEN TEAGLASS: A NOVEL by Emily Arsenault
In the maze of cubicles at Samuelson Company, editorial assistant Billy Webb struggles to focus while helping to prepare the next edition of a dictionary. But there are distractions. He senses that something suspicious is going on beneath this company's academic façade. What's more, his (possibly) flirtatious co-worker Mona Minot has just made a startling discovery: a trove of puzzling citations, all taken from the same book, The Broken Teaglass. Billy and Mona soon learn that no such book exists. And the quotations read like a confession, coyly hinting at a hidden identity, a secret liaison, a crime. As Billy and Mona try to unearth the truth, the puzzle begins to take on bigger meaning for both of them, compelling them to redefine their notions of themselves and each other.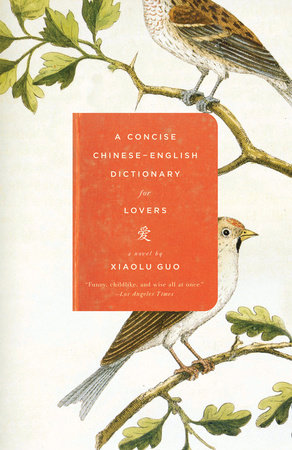 A CONCISE CHINESE-ENGLISH DICTIONARY FOR LOVERS by Xiaolu Guo
Zhuang—or "Z," to tongue-tied foreigners—has come to London to study English, but finds herself adrift, trapped in a cycle of cultural gaffes and grammatical mishaps. Then she meets an Englishman who changes everything, leading her into a world of self-discovery. She soon realizes that, in the West, "love" does not always mean the same as in China, and that you can learn all the words in the English language and still not understand your lover. And as the novel progresses with steadily improving grammar and vocabulary, Z's evolving voice makes her quest for comprehension all the more poignant. With sparkling wit, Xiaolu Guo has created an utterly original novel about identity and the cultural divide.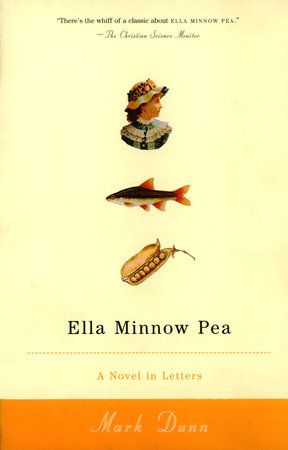 ELLA MINNOW PEA: A NOVEL IN LETTERS by Mark Dunn
Ella Minnow Pea is a girl living happily on the fictional island of Nollop off the coast of South Carolina. Nollop was named after Nevin Nollop, author of the immortal phrase containing all the letters of the alphabet, "The quick brown fox jumps over the lazy dog." Now Ella finds herself acting to save her friends, family, and fellow citizens from the encroaching totalitarianism of the island's Council, which has banned the use of certain letters of the alphabet as they fall from a memorial statue of Nevin Nollop. As the letters progressively drop from the statue they also disappear from the novel. The result is both a hilarious and moving story of one girl's fight for freedom of expression, as well as a linguistic tour de force sure to delight word lovers everywhere.
For more on these and related titles visit Language Lovers
---
There's a Book for That! is brought to you by Penguin Random House's Sales department. Please follow our Tumblr by clicking here—and share this link with your accounts: theresabookforthat.tumblr.com. Thank you!
Did you see something on the news or read about something on your commute? Perhaps you noticed something trending on Twitter? Did you think: "There's a book for that!"? Then please, send it our way at theresabookforthat@penguinrandomhouse.com
Posted: January 13, 2021