There's a Book for That: Latinx Heritage Month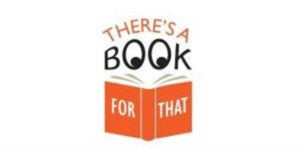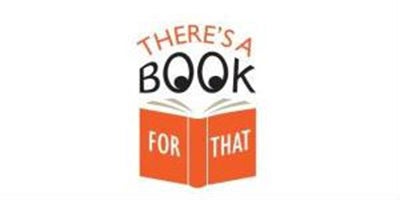 Latinx Heritage Month runs from September 15 through October 15, during which time we honor the contributions of Latinx Americans to the United States and celebrate their heritage and culture. The commemoration begins each year on September 15, the anniversary of independence of five Latin American countries: Costa Rica, El Salvador, Guatemala, Honduras and Nicaragua. Mexico, Chile and Belize also celebrate their independence days during this period. We invite you to discover the following array of books for all ages: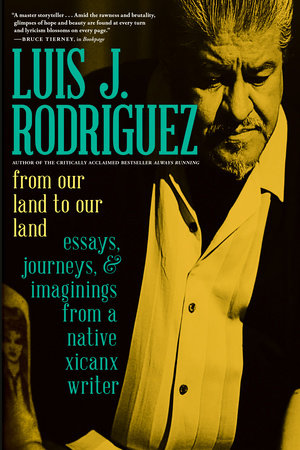 FROM OUR LAND TO OUR LAND: ESSAYS. JOURNEYS, AND IMAGININGS FROM A NATIVE XICANX WRITER by Luis J. Rodriguez
Luis J. Rodriguez writes about race, culture, identity, and belonging and what these all mean and should mean (but often fail to) in the volatile climate of our nation. His passion and wisdom inspire us with the message that we must come together if we are to move forward. As he writes in the preface, "Like millions of Americans, I'm demanding a new vision, a qualitatively different direction, for this country. One for the shared well-being of everyone. One with beauty, healing, poetry, imagination, and truth."
"Luis Rodríguez is a poet prophet for our times." —Sandra Cisneros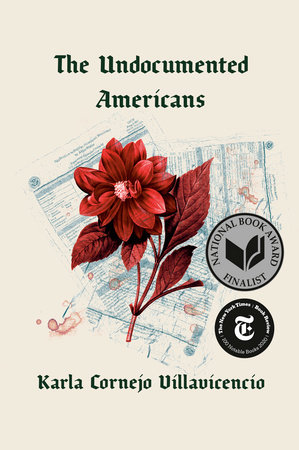 THE UNDOCUMENTED AMERICANS: A HOMECOMING by Karla Cornejo Villavicencio
One of the first undocumented immigrants to graduate from Harvard reveals the hidden lives of her fellow undocumented Americans in this deeply personal and groundbreaking portrait of a nation. Looking well beyond the flashpoints of the border or the activism of the DREAMERS, Cornejo Villavicencio explores the lives of the undocumented as rarely seen in our daily headlines and brings to light remarkable stories of hope and resilience, and through them we come to understand what it truly means to be American.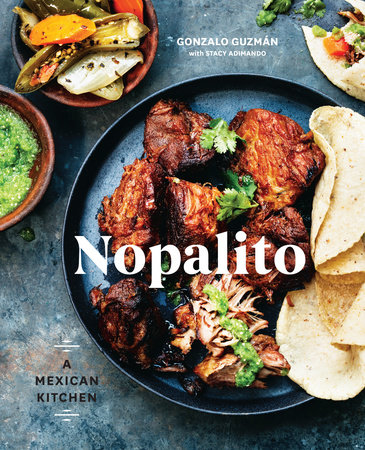 NOPALITO: A MEXICAN KITCHEN by Gonzalo Guzmán, Stacy Adimando
Winner of the James Beard Foundation Cookbook Award in "International" category
A collection of 100 recipes for regional Mexican food from the popular San Francisco restaurant.
The true spirit, roots, and flavors of regional Mexican cooking—from Puebla, Mexico City, Michoacán, the Yucatán, and beyond–come alive in this cookbook from Gonzalo Guzman, head chef at San Francisco restaurant Nopalito. Nopalito is your gateway to Mexico by way of California. This is a cookbook to be read, savored, and cooked from every night.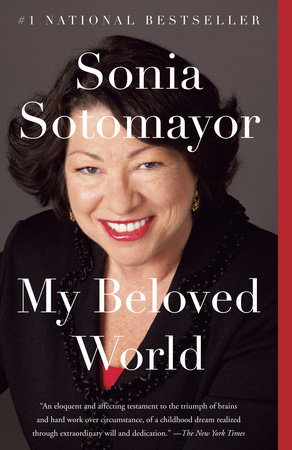 MY BELOVED WORLD by Sonia Sotomayor
The first Hispanic and third woman appointed to the United States Supreme Court, Sonia Sotomayor has become an instant American icon. Now, with a candor and intimacy never undertaken by a sitting Justice, she recounts her life from a Bronx housing project to the federal bench, a journey that offers an inspiring testament to her own extraordinary determination and the power of believing in oneself.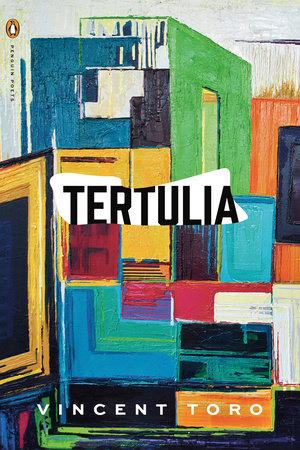 TERTULIA by Vincent Toro
A fluid, expansive new collection from a poet whose work "dazzles with [an] energetic exploration of the Puerto Rican experience in the new millennium" (NBC News)
Puerto Rican poet Vincent Toro's new collection takes the Latin American idea of an artistic social gathering (the "tertulia") and revises it for the Latinx context in the United States. Toro draws from his own social justice work in various U.S. cities to create a kaleidoscopic vision of the connections between the personal and the political, the local and the global, in a book that both celebrates and questions the complexities of the human condition.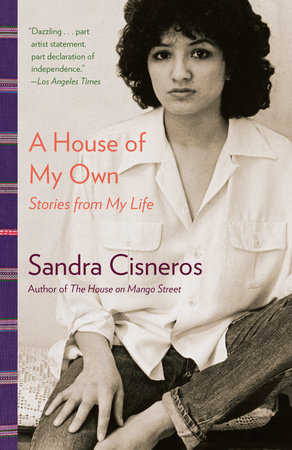 A HOUSE OF MY OWN: STORIES FROM MY LIFE by Sandra Cisneros
Winner of the PEN Center USA Literary Award for Creative Nonfiction
From Chicago to Mexico, the places Sandra Cisneros has lived have provided inspiration for her now-classic works of fiction and poetry. But a house of her own, a place where she could truly take root, has eluded her. In this jigsaw autobiography, made up of essays and images spanning three decades-and including never-before-published work-Cisneros has come home at last. Poignant, honest, and deeply moving, A House of My Own is an exuberant celebration of a life lived to the fullest, from one of our most beloved writers.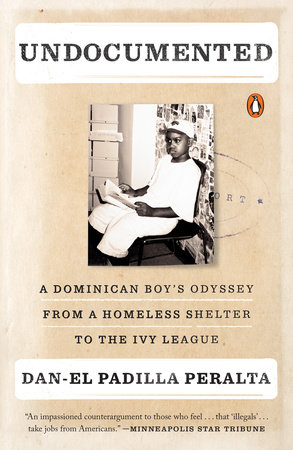 UNDOCUMENTED: A DOMINICAN BOY'S ODYSSEY FROM A HOMELESS SHELTER TO THE IVY LEAGUE by Dan-el Padilla Peralta
An undocumented immigrant's journey from a New York City homeless shelter to the top of his Princeton class. Undocumented is essential reading for the debate on immigration, but it is also an unforgettable tale of a passionate young scholar coming of age in two very different worlds.
FOR YOUNGER READERS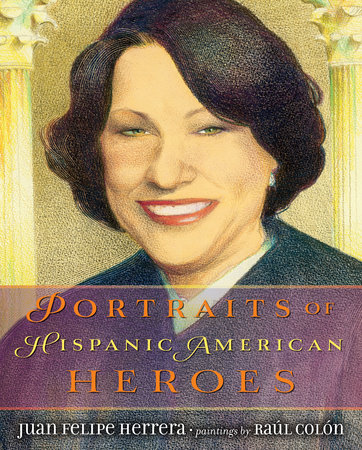 PORTRAITS OF HISPANIC AMERICAN HEROES by Juan Felipe Herrera, Raul Colón
This visually stunning book showcases twenty Hispanic and Latino American men and women who have made outstanding contributions to the arts, politics, science, humanitarianism, and athletics. Gorgeous portraits complement sparkling biographies of Cesar Chavez, Sonia Sotomayor, Ellen Ochoa, Roberto Clemente, and many more. Complete with timelines and famous quotes, this tome is a magnificent homage to those who have shaped our nation.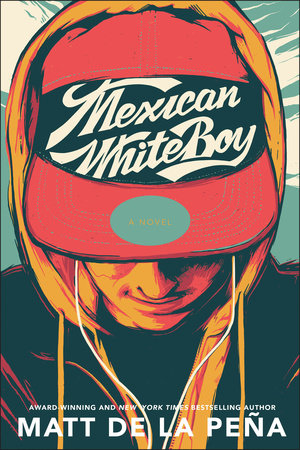 MEXICAN WHITEBOY by Matt de la Peña
Newbery Award-winning and New York Times bestselling author Matt de la Peña's Mexican WhiteBoy is a story of friendship, acceptance, and the struggle to find your identity in a world of definitions.
"The baseball scenes…sizzle like Danny's fastball. Danny's struggle to find his place will speak strongly to all teens, but especially to those of mixed race." –Booklist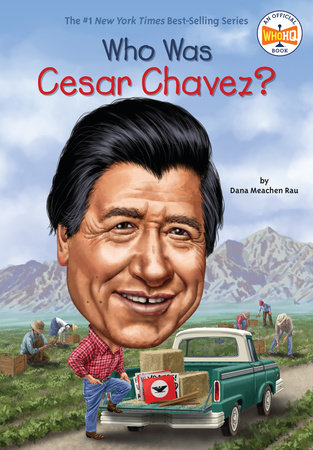 WHO WAS CESAR CHAVEZ? by Dana Meachen Rau, Who HQ, Ted Hammond
Learn more about Cesar Chavez, the famous Latino American civil rights activist. When he was young, Cesar and his Mexican American family toiled in the fields as migrant farm workers. He knew all too well the hardships farm workers faced. His public-relations approach to unionism and aggressive but nonviolent tactics made the farm workers' struggle a moral cause with nationwide support.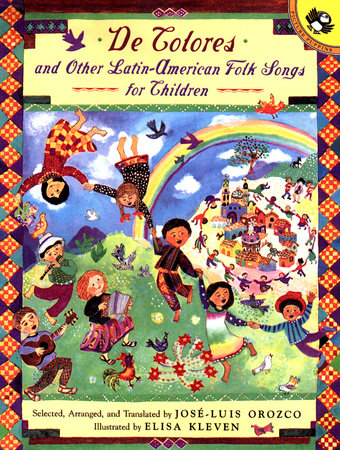 DE COLORES AND OTHER LATIN AMERICAN FOLKSONGS FOR CHILDREN by Jose-Luis Orozco, Elisa Kleven
Bursting with color and spirit, this collection of Latin-American songs is a tribute to Latino culture. From traditional tunes to rhymes and hand games, De Colores has songs for all occasions and moods. Each song is accompanied by simple musical arrangements, with lyrics in both English and Spanish.
For more on these and related titles visit the collection Latinx Heritage Month
Visit Vintage Espanol for books in Spanish
---
There's a Book for That! is brought to you by Penguin Random House's Sales department. Please follow our Tumblr by clicking here—and share this link with your accounts: theresabookforthat.tumblr.com. Thank you!
Did you see something on the news or read about something on your commute? Perhaps you noticed something trending on Twitter? Did you think: "There's a book for that!"? Then please, send it our way at theresabookforthat@penguinrandomhouse.com
Posted: September 16, 2020