There's a Book for That: Latinx & Hispanic Heritage Month, Young Readers Edition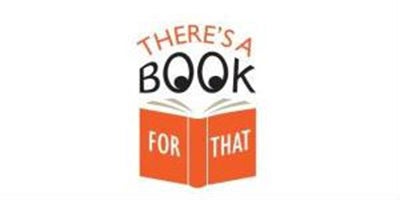 As we continue to celebrate Latinx & Hispanic Heritage Month visit I Am La Cultura and join us in honoring Penguin Random House authors, creators, illustrators, and trailblazers. This week we turn our attention to 10 acclaimed books for young readers. From lush picture books to biographies to poetry, the following titles will appeal to the whole family: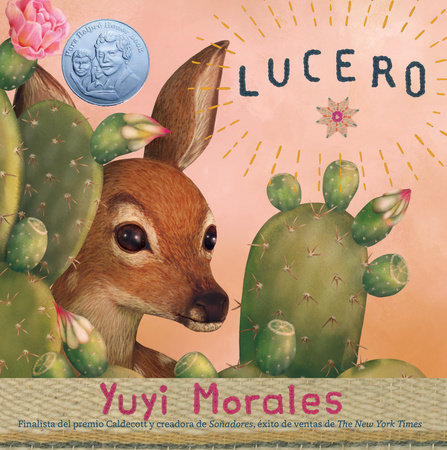 BRIGHT STAR by Yuyi Morales
A Pura Belpré Illustrator Honor Book
Winner of the Tomás Rivera Mexican Children's Book Award
In a world full of uncertainty, Bright Star seeks to offer reassurance and courage. Yuyi Morales' first book since her New York Times bestseller Dreamers explores the borderlands—the plants, animals, and insects that make their home in the desert, and the people who live and travel through this unique and beautiful part of the world. Created with a combination of techniques including hand-embroidered lettering, painting, sketching, digital paintings with textures from photographs of the Sonoran Desert, this stunning book is full of beauty—from the handwoven blanket of the endpapers through the last inspiring spread of young families facing their future with determination and hope.
Click here for the Spanish language edition, Lucero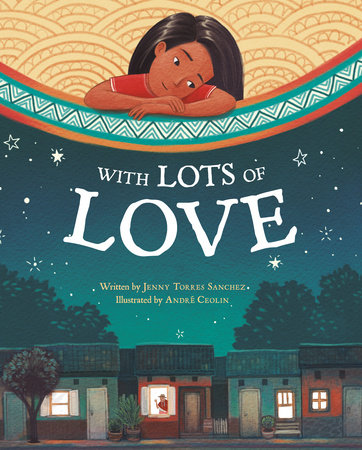 WITH LOTS OF LOVE by Jenny Torres Sanchez; Illustrated by André Ceolin
Rocio has grown up in Central America, but now she and her family are moving to the United States. Rocio does her best to adjust to a new way of living, but there are many things she misses from her old life—Abuela's cooking, Abuela's pinata creations, Abuela's warm hugs, and of course, Abuela herself most of all. But Abuela finds a way to send Rocio something special just in time for her birthday—a gift wrapped with lots of love—and that fills Rocio to the brim.
Click here for the Spanish language edition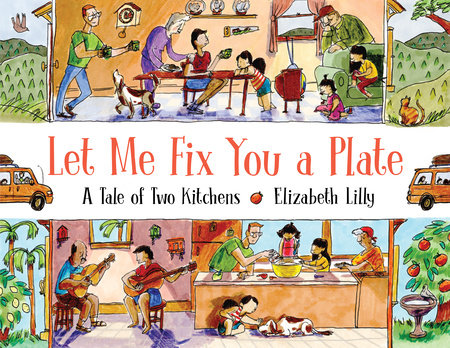 LET ME FIX YOU A PLATE: A TALE OF TWO KITCHENS by Elizabeth Lilly
A Charlotte Zolotow Honor Book
An ALSC Notable Children's Book
Whether you're settling in for a heaping plate of Mamaw's banana pudding or Abuela's arepas and tostones, a good meal always brings family together. This tale of a family road trip highlights the author's joy in both her American and Colombian heritage, and captures all the warmth and love of her family's two distinct cultures. Inspired by Elizabeth Lilly's childhood vacations and the sense-memories of late-night journeys down the coast, Let Me Fix You a Plate is a vivacious exploration of family traditions old and new— from toast with homemade blueberry jam, to fresh orange juice and arepas with queso blanco, to midnight waffles at home.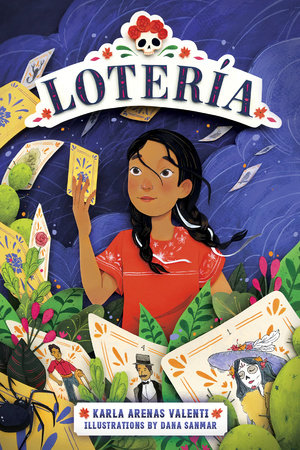 LOTERÍA by Karla Arenas Valenti; Illustrated by Dana SanMar
The turn of a card could change your destiny in this captivating middle grade adventure based on the Lotería card game and perfect for fans of Coco. While searching for her missing cousin, a young girl is transported to a mythical kingdom, becoming entangled in a perilous game of chance.
"A magical, philosophical tale rooted in Mexican lore." —School Library Journal, starred review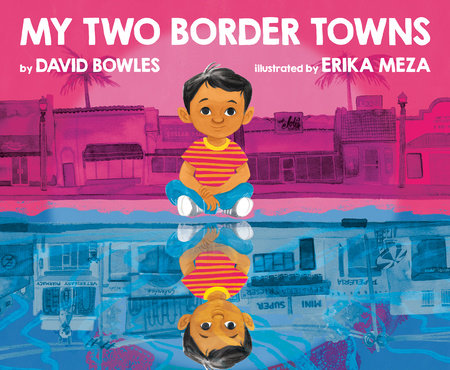 MY TWO BORDER TOWNS by David Bowles; Illustrated by Erika Meza
A picture book debut, My Two Border Towns by David Bowles, with stunning watercolor illustrations by Erika Meza, is the loving story of a father and son's weekend ritual, a demonstration of community care, and a tribute to the fluidity, complexity, and vibrancy of life on the U.S.-Mexico border.
Click here for the spanish language edition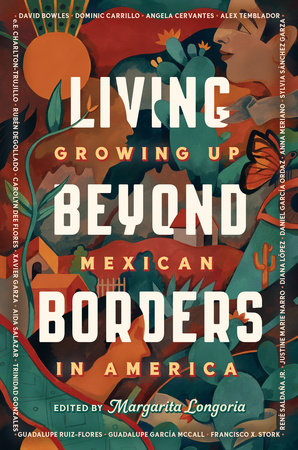 LIVING BEYOND BORDERS: GROWING UP MEXICAN IN AMERICA edited by Margarita Longoria
Twenty stand-alone short stories, essays, poems, and more from celebrated and award-winning authors make up this YA anthology that explores the Mexican American experience. With works by Francisco X. Stork, Guadalupe Garcia McCall, David Bowles, Rubén Degollado, e.E. Charlton-Trujillo, Diana López, Xavier Garza, Trinidad Gonzales, Alex Temblador, Aida Salazar, Guadalupe Ruiz-Flores, Sylvia Sánchez Garza, Dominic Carrillo, Angela Cervantes, Carolyn Dee Flores, René Saldaña Jr., Justine Narro, Daniel García Ordáz, and Anna Meriano. Living Beyond Borders is at once an eye-opening, heart-wrenching, and hopeful love letter from the Mexican American community to today's young readers.
Click here for the spanish language edition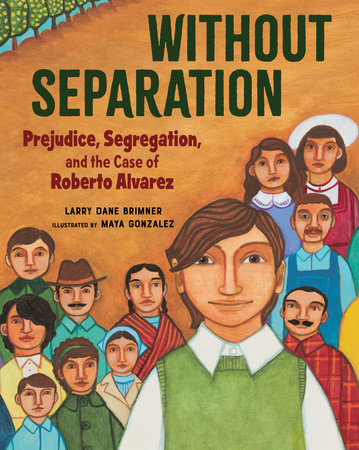 WITHOUT SEPARATION: PREJUDICE, SEGREGATION, AND THE CASE OF ROBERTO ALVAREZ by Larry Dane Brimner; Illustrated by Maya Gonzalez
This important yet little-known civil rights story focuses on Roberto Alvarez, a student whose 1931 court battle against racism and school segregation in Lemon Grove, California, is considered the first time an immigrant community used the courts to successfully fight injustice. A must-read for young activists, or for anyone interested in standing up for what's right.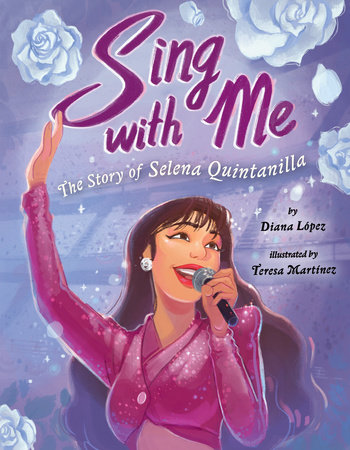 SING WITH ME: THE STORY OF SELENA QUINTANILLA by Diana López; Illustrated by Teresa Martínez
An exuberant picture book celebrating the life and legacy of Selena Quintanilla, beloved Queen of Tejano music. From a very early age, young Selena knew how to connect with people and bring them together with music. Young readers will be empowered by Selena's dedication–learning Spanish as a teenager, designing her own clothes, and traveling around the country with her family–sharing her pride in her Mexican-American roots and her love of music and fashion with the world.
Click here for the spanish language edition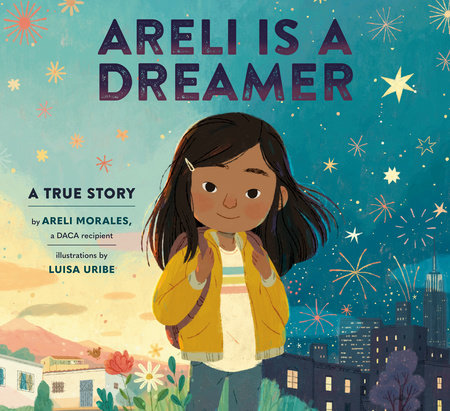 ARELI IS A DREAMER: A TRUE STORY BY ARELI MORALES, A DACA RECIPIENT; Illustrated by Luisa Uribe
In the first picture book written by a DACA Dreamer, Areli Morales tells her own powerful and vibrant immigration story. When Areli was just a baby, her mama and papa moved from Mexico to New York with her brother, Alex, to make a better life for the family–and when she was in kindergarten, they sent for her, too. This is a moving story–one that resonates with millions of immigrants who make up the fabric of our country–about one girl living in two worlds, a girl whose DACA application was eventually approved and who is now living her American dream.
Click here for the spanish language edition.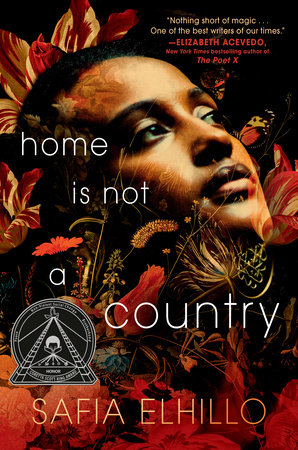 HOME IS NOT A COUNTRY by Safia Elhillo
A mesmerizing novel in verse about family, identity, and finding yourself in the most unexpected places–for fans of The Poet X, I Am Not Your Perfect Mexican Daughter, and Jason Reynolds.
Nima doesn't feel understood. By her mother, who grew up far away in a different land. By her suburban town, which makes her feel too much like an outsider to fit in and not enough like an outsider to feel like that she belongs somewhere else. At least she has her childhood friend Haitham, with whom she can let her guard down and be herself. Until she doesn't.
For more on these and more titles for younger readers visit the collection Latinx & Hispanic Heritage Month, Young Readers
Latinx & Hispanic Heritage Month runs from September 15th through October 15th, during which time we celebrate the heritage, culture, and contributions of Hispanic and Latinx Americans to the United States. Penguin Random House  is proud to partner again with the Hispanic Heritage Foundation in support of their mission to promote cultural pride, accomplishment, and the great promise of the community through public awareness campaigns.  As such, we will donate 15% of net proceeds on PRH.com from September 15 to October 15, 2022 (up to $35K).
---
There's a Book for That! is brought to you by Penguin Random House's Sales department. Please follow our Tumblr by clicking here—and share this link with your accounts: theresabookforthat.tumblr.com. Thank you!
Did you see something on the news or read about something on your commute? Perhaps you noticed something trending on Twitter? Did you think: "There's a book for that!"? Then please, send it our way at theresabookforthat@penguinrandomhouse.com
Posted: October 5, 2022