There's a Book for That: Latinx & Hispanic Heritage Month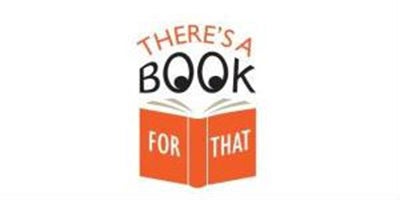 Visit I Am La Cultura and join us in celebrating Latinx and Hispanic authors, creators, and trailblazers whose stories are redefining identity and shaping today's culture, from music to politics, and everything in between. The following titles are some of the recent, highly acclaimed titles in biography, memoir, cooking, history, and poetry – to mark the occasion!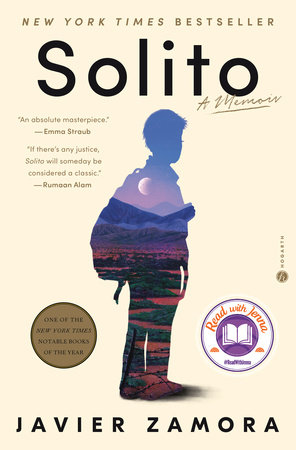 SOLITO: A MEMOIR by Javier Zamora
A Read with Jenna Book Club Pick
A young poet tells the unforgettable story of his harrowing migration from El Salvador to the United States at the age of nine in this moving, page-turning memoir hailed as "the mythic journey of our era." (Sandra Cisneros).
Also Available in Spanish here. Click to Watch the Book Trailer.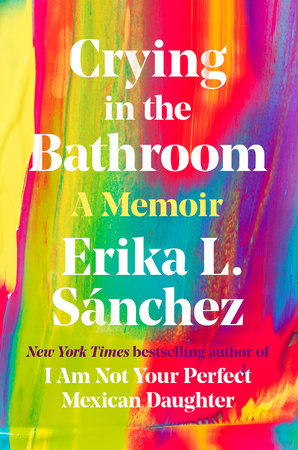 CRYING IN THE BATHROOM: A MEMOIR by Erika L. Sánchez
From the New York Times bestselling author of I Am Not Your Perfect Mexican Daughter, an utterly original memoir-in-essays that is as deeply moving as it is hilarious.
"Equal parts pee-your-pants hilarity and break your heart poignancy—like the perfect brunch date you never want to end!"—America Ferrera, Emmy award-winning actress in Ugly Betty
Also Available in Spanish here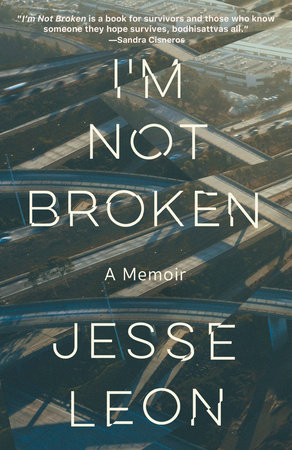 I'M NOT BROKEN: A MEMOIR by Jesse Leon
In this unflinching and inspiring memoir, Jesse Leon tells an extraordinary story of resilience and survival, shining a light on a childhood spent devastated by sex trafficking, street life, and substance abuse.
"A book for survivors and those who know someone they hope survives, bodhisattvas all."—Sandra Cisneros, bestselling author of The House on Mango Street
Watch Our 'Personal Stories' Author Panel Featuring Jesse Leon.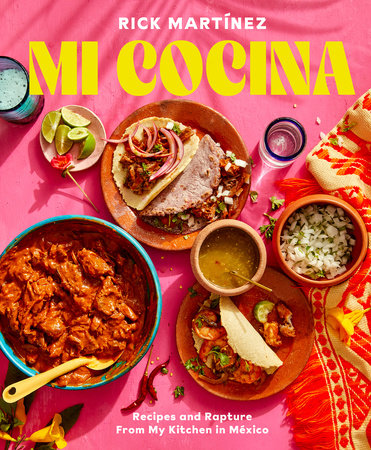 MI COCINA: RECIPES AND RAPTURE FROM MY KITCHEN IN MEXICO: A COOKBOOK by Rick Martínez
In his first, much-anticipated cookbook, New York Times contributor, Food52 columnist, and former Bon Appétit food editor Rick Martínez introduces home cooks to the diverse culinary treasures of Mexico. In Mi Cocina, Rick travels to each of the seven regions in Mexico to explore 100 unique dishes, the recipe for each accompanied by stunning on-site photography.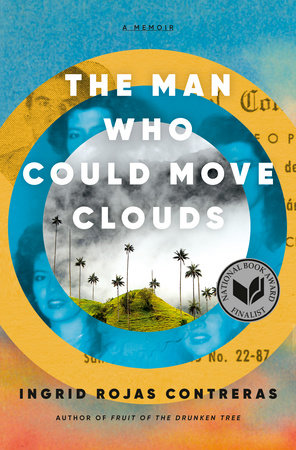 THE MAN WHO COULD MOVE CLOUDS: A MEMOIR by Isabel Rojas Contreras
LONGLISTED FOR THE 2022 NATIONAL BOOK AWARD FOR NONFICTION
From the author of the "original, politically daring and passionately written" (Vogue) novel Fruit of the Drunken Tree, comes a dazzling, kaleidoscopic memoir reclaiming her family's otherworldly legacy.
"What a story Ingrid Rojas Contreras's The Man Who Could Move Clouds is, intertwining family relationships and legacies, political conflicts and oppressions, and the expansive realm of healing, identity, and magic into a magnificent, mesmerizing memoir."—Ploughshares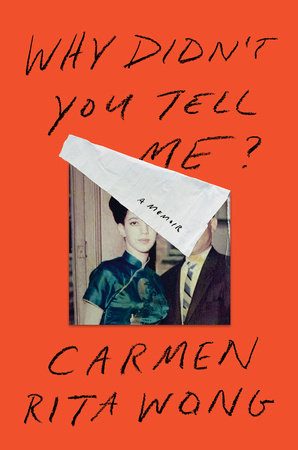 WHY DIDN'T YOU TELL ME?: A MEMOIR by Carmen Rita Wong
An immigrant mother's long-held secrets upend her daughter's understanding of her family, her identity, and her place in the world in this powerful and dramatic memoir.
"Riveting . . . [Wong] tells her story in vivid conversational prose that will make readers feel they're listening to a master storyteller on a long car trip . . . Hers is a hero's journey."—The New York Times Book Review
Watch Our 'Personal Stories' Author Panel Featuring Carmen Rita Wong.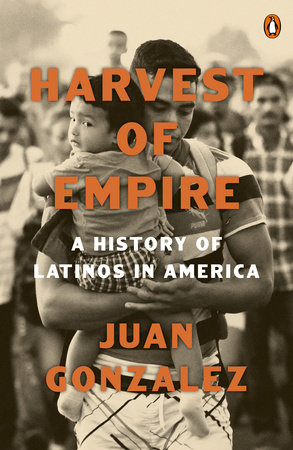 HARVEST OF EMPIRE: A HISTORY OF LATINOS IN AMERICA: SECOND REVISED AND UPDATED EDITION by Juan Gonzalez
A sweeping history of the Latino experience in the United States. With family portraits of real-life immigrant Latino pioneers, as well as accounts of the events and conditions that compelled them to leave their homelands, Gonzalez highlights the complexity of a segment of the American population that is often discussed but frequently misrepresented.
"A serious, significant contribution to understanding who the Hispanics of the United States are and where they came from."—The New York Times Book Review
APP KID: HOW HOW A CHILD OF IMMIGRANTS GRABBED A PIECE OF THE AMERICAN DREAM by Michael Sayman
An inspiring and deeply personal debut coming of age memoir from one of Silicon Valley's youngest entrepreneurs—a second-generation Latino immigrant who taught himself how to code as a thirteen-year-old and went on to claim his share of the American dream.
"Sayman's superpower is turning his specific Silicon Valley success story into something sweet, universal, and inspirational."—Kirkus Reviews, starred review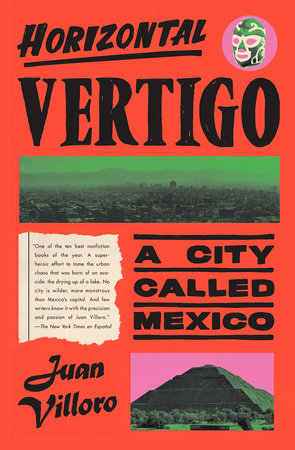 HORIZONTAL VERTIGO: A CITY CALLED MEXICO by Juan Villoro; Translated by Alfred MacAdam
At once intimate and wide-ranging, and as enthralling, surprising, and vivid as the place itself, this is a uniquely eye-opening tour of one of the great metropolises of the world, and its largest Spanish-speaking city.
"One of Mexico's most celebrated contemporary writers offers an affectionate exploration of the country's capital city. [Villoro] does not shy away from issues of poverty, class, and gender, and the result is an enthralling, often funny depiction of a city that 'overflowed urbanism and installed itself in mythology.'"—The New Yorker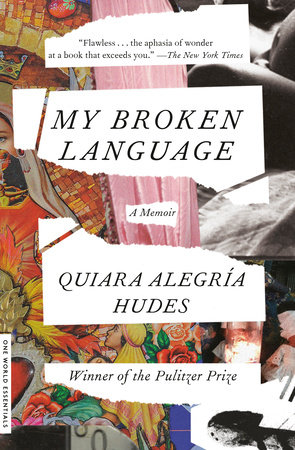 MY BROKEN LANGUAGE: A MEMOIR by Quiara Alegría Hudes
The Pulitzer Prize–winning playwright and co-writer of In the Heights tells her lyrical story of coming of age against the backdrop of an ailing Philadelphia barrio, with her sprawling Puerto Rican family as a collective muse.
"Quiara Alegría Hudes is in her own league. Her sentences will take your breath away. How lucky we are to have her telling our stories."—Lin-Manuel Miranda, award-winning creator of Hamilton and In the Heights
Also Available in Spanish here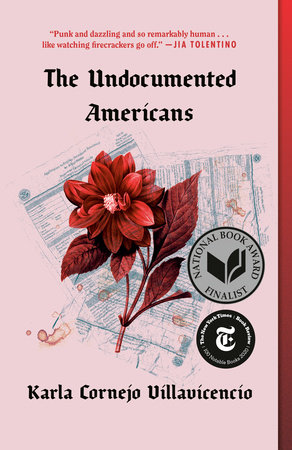 THE UNDOCUMENTED AMERICANS by Karla Cornejo Villavicencio
One of the first undocumented immigrants to graduate from Harvard reveals the hidden lives of her fellow undocumented Americans in this deeply personal and groundbreaking portrait of a nation.
"Karla's book sheds light on people's personal experiences and allows their stories to be told and their voices to be heard."—Selena Gomez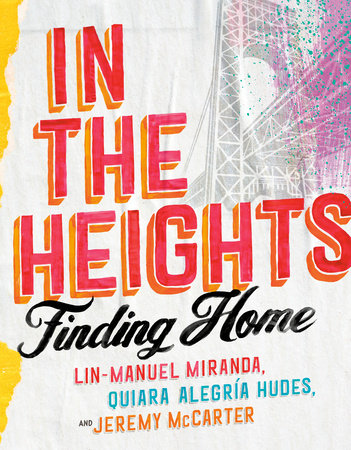 IN THE HEIGHTS: FINDING HOME by Lin-Manuel Miranda, Quiara Alegría Hudes, and Jeremy McCarter
The eagerly awaited follow-up to the #1 New York Times bestseller Hamilton: The Revolution, Lin-Manuel Miranda's new book gives readers an extraordinary inside look at In the Heights, his breakout Broadway debut, written with Quiara Alegría Hudes.
"[An] exuberant, unique, and invaluable record of dynamic, brilliant, and soulful creativity."—Booklist, starred review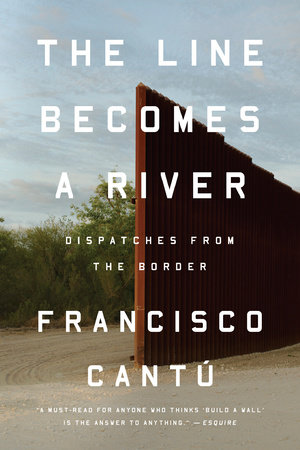 THE LINE BECOMES A RIVER: DISPATCHES FROM THE BORDER by Francisco Cantú
Searing and unforgettable, The Line Becomes a River goes behind the headlines, making urgent and personal the violence our border wreaks on both sides of the line.
Also Available in a Spanish here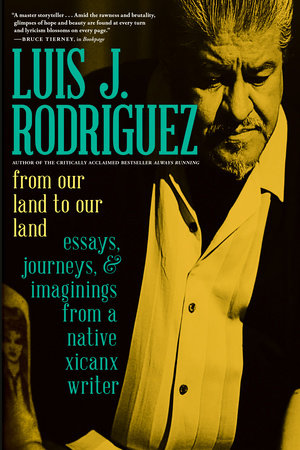 FROM OUR LAND TO OUR LAND: ESSAYS, JOURNEYS, AND IMAGININGS FROM A NATIVE XICANX WRITER by Luis J. Rodriguez
Luis J. Rodriguez writes about race, culture, identity, and belonging and what these all mean and should mean (but often fail to) in the volatile climate of our nation. His passion and wisdom inspire us with the message that we must come together if we are to move forward. As he writes in the preface, "Like millions of Americans, I'm demanding a new vision, a qualitatively different direction, for this country. One for the shared well-being of everyone. One with beauty, healing, poetry, imagination, and truth." The pieces in From Our Land to Our Land capture that same fantastic energy and wisdom and will spark conversation and inspiration.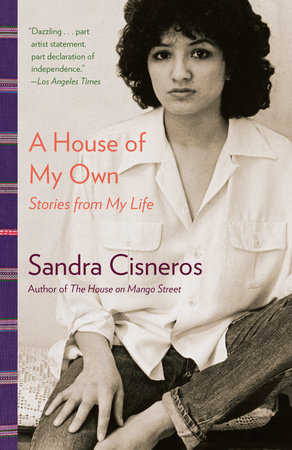 A HOUSE OF MY OWN: STORIES OF MY LIFE by Sandra Cisneros
Poignant, honest, and deeply moving, A House of My Own is an exuberant celebration of a life lived to the fullest, from one of our most beloved writers. Written with her trademark lyricism, in these signature pieces the acclaimed author of The House on Mango Street and winner of the 2018 PEN/Nabokov Award for Achievement in International Literature shares her transformative memories and reveals her artistic and intellectual influences.
Also Available in a Spanish here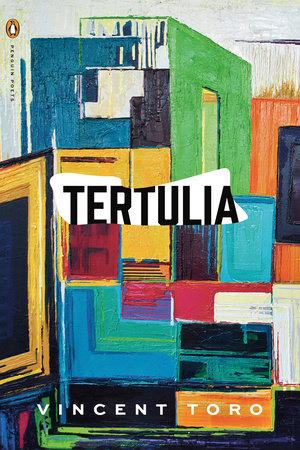 TERTULIA by Vincent Toro
A fluid, expansive new collection from a poet whose work "dazzles with [an] energetic exploration of the Puerto Rican experience in the new millennium" (NBC News). Toro draws from his own social justice work in various U.S. cities to create a kaleidoscopic vision of the connections between the personal and the political, the local and the global, in a book that both celebrates and questions the complexities of the human condition.
For more on these and related titles visit the collection Celebrate Latinx & Hispanic Heritage Month. Latinx & Hispanic Heritage Month runs from September 15th through October 15th, during which time we celebrate the heritage, culture, and contributions of Hispanic and Latinx Americans to the United States. Penguin Random House  is proud to partner again with the Hispanic Heritage Foundation in support of their mission to promote cultural pride, accomplishment, and the great promise of the community through public awareness campaigns.  As such, we will donate 15% of net proceeds on PRH.com from September 15 to October 15, 2022 (up to $35K).
---
There's a Book for That! is brought to you by Penguin Random House's Sales department. Please follow our Tumblr by clicking here—and share this link with your accounts: theresabookforthat.tumblr.com. Thank you!
Did you see something on the news or read about something on your commute? Perhaps you noticed something trending on Twitter? Did you think: "There's a book for that!"? Then please, send it our way at theresabookforthat@penguinrandomhouse.com
Posted: September 28, 2022