There's a Book for That: Let's All Go Back to School!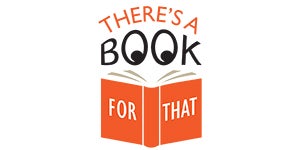 Are you counting the days until the kids go back to school? Or maybe you are long past that point, and have a little yearning when you see the backpack-laden youngsters going past your window? Do you miss your school days? Just a bit? The smell of freshly sharpened pencils, the allure of a new, blank notebook and, best of all, the promise of learning something new? If these feelings ring a bell, it's your lucky day. We have put together a sample curriculum for you, chock full of books about Reading, 'Riting, 'Rithmatic, and more. So, let's all go back to school!
Class schedule: choose one from each period. Additional selections may be read for extra credit. Click here to view the entire curriculum on Edelweiss.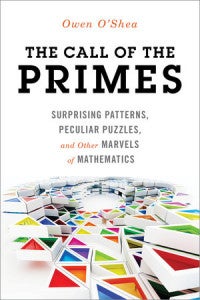 PERIOD ONE – MATH
A TOUR OF THE CALCULUS by David Berlinsky
THE CALL OF THE PRIMES: SURPRISING PATTERNS, PECULIAR PUZZLES, AND OTHER MARVELS OF MATHEMATICS by Owen O'Shea
A DOUBTER'S ALMANAC by Ethan Canin
PERIOD TWO – ENGLISH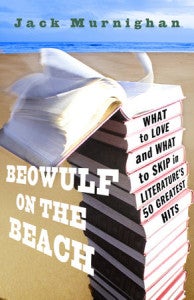 THE DIALOGUES OF PLATO by Plato
BEOWULF ON THE BEACH by Jack Murnighan
THE DIVINE COMEDY by Dante Alighieri
CHAUCER'S TALE: 1386 AND THE ROAD TO CANTERBURY by Paul Strohm
FILTHY SHAKESPEARE: SHAKESPEARE'S MOST OUTRAGEOUS SEXUAL PUNS by Pauline Kiernan
CHARLOTTE BRONTË by Claire Harman
PRIDE AND PREJUDICE: A COLORING CLASSIC by Jane Austen and Chellie Carroll
THE COMPLETE STORIES OF ROBERT LOUIS STEVENSON by Robert Louis Stevenson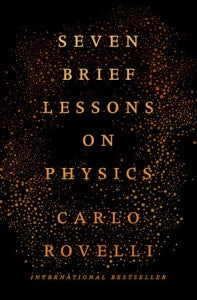 PERIOD THREE – SCIENCE: PHYSICS, BIOLOGY, BOTANY
SEVEN BRIEF LESSONS ON PHYSICS by Carlo Rovelli
INSTANT BIOLOGY by Boyce Rensenberger
BOTANY OF DESIRE by Michael Pollan
WOMEN IN SCIENCE: 50 FEARLESS PIONEERS WHO CHANGED THE WORLD by Rachel Ignotofsky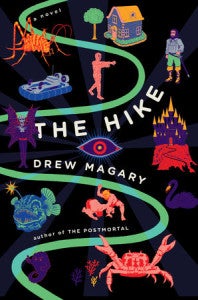 PERIOD FOUR – GYM
THE MOBILITY WORKOUT HANDBOOK by William Smith et al
BORN TO RUN: A HIDDEN TRIBE, SUPERATHLETES, AND THE GREATEST RACE THE WORLD HAS NEVER SEEN by Christopher McDougall
PERIOD FIVE – ART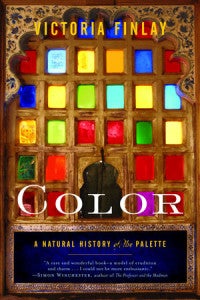 DRAWING ON THE RIGHT SIDE OF THE BRAIN by Betty Edwards
COLOR: A NATURAL HISTORY OF THE PALLETTE by Victoria Finlay
LOOKING AT MINDFULNESS: 25 PAINTINGS TO CHANGE THE WAY YOU LIVE by Christopher Andre
WHAT ARE YOU LOOKING AT?: THE SURPRISING, SHOCKING, AND SOMETIMES STRANGE STORY OF 150 YEARS OF MODERN ART by Will Gompertz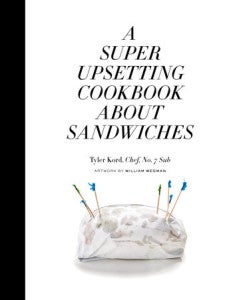 LUNCH – FREE PERIOD
A SUPER UPSETTING COOKBOOK ABOUT SANDWICHES by William Wegman
EFFORTLESS BENTO by Shufu-no-Tomo
FRIED GREEN TOMATOES AT THE WHISTLE STOP CAFE by Fannie Flagg
FOOD RULES: AN EATER'S MANIFESTO by Michael Pollan
KITCHENS OF THE GREAT MIDWEST by J. Ryan Stradal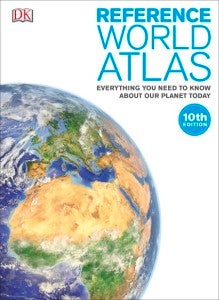 PERIOD SIX – GEOGRAPHY
GEOGRAPHY OF THE WORLD by DK
EIGHTY DAYS: NELLIE BLY AND ELIZABETH BISLAND'S HISTORY-MAKING RACE AROUND THE WORLD by Matthew Goodman
REFERENCE WORLD ATLAS by DK
GEOGRAPHY: A VISUAL ENCYCLOPEDIA by DK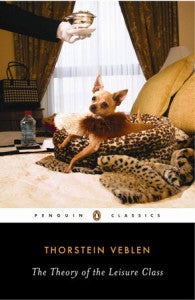 PERIOD SEVEN – SOCIOLOGY
THEORY OF THE LEISURE CLASS by Thorstein Veblen
BOOK OF PEOPLES OF THE WORLD: A GUIDE TO CULTURES by Wade Davis
THE WORLD AS 100 PEOPLE: A VISUAL GUIDE TO 7 BILLION HUMANS by Aileen Lord
THE SOCIOLOGY BOOK by DK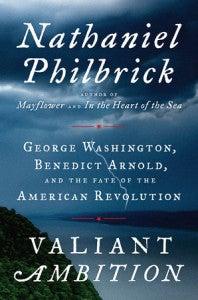 PERIOD EIGHT – AMERICAN HISTORY
A IS FOR AMERICAN by Jill Lepore
NAMES ON THE LAND by George R. Stewart
VALIANT AMBITION: GEORGE WASHINGTON, BENEDICT ARNOLD, AND THE FATE OF THE AMERICAN REVOLUTION by Nathaniel Philbrick
1491: NEW REVELATIONS OF THE AMERICAS BEFORE COLUMBUS by Charles C. Mann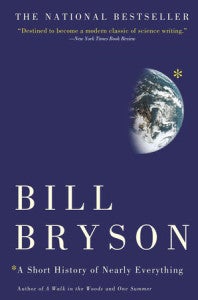 PERIOD NINE – WORLD HISTORY
A DISTANT MIRROR by Barbara Tuchman
THE DISCOVERERS by Daniel Boorstin
THE PENGUIN HISTORY OF THE WORLD by J. M. RobertsNATIONAL GEOGRAPHIC ALMANAC OF WORLD HISTORY, 3RD EDITION by Patricia S. Daniels and Stephen G. Hyslop
HISTORY OF THE WORLD IN 1,000 OBJECTS by DK
A SHORT HISTORY OF NEARLY EVERYTHING by Bill Bryson
Posted: August 9, 2016